Pan-fried crispy gnocchi, with fresh clams, white wine sauce, and a crispy panko and parmesan cheese topping.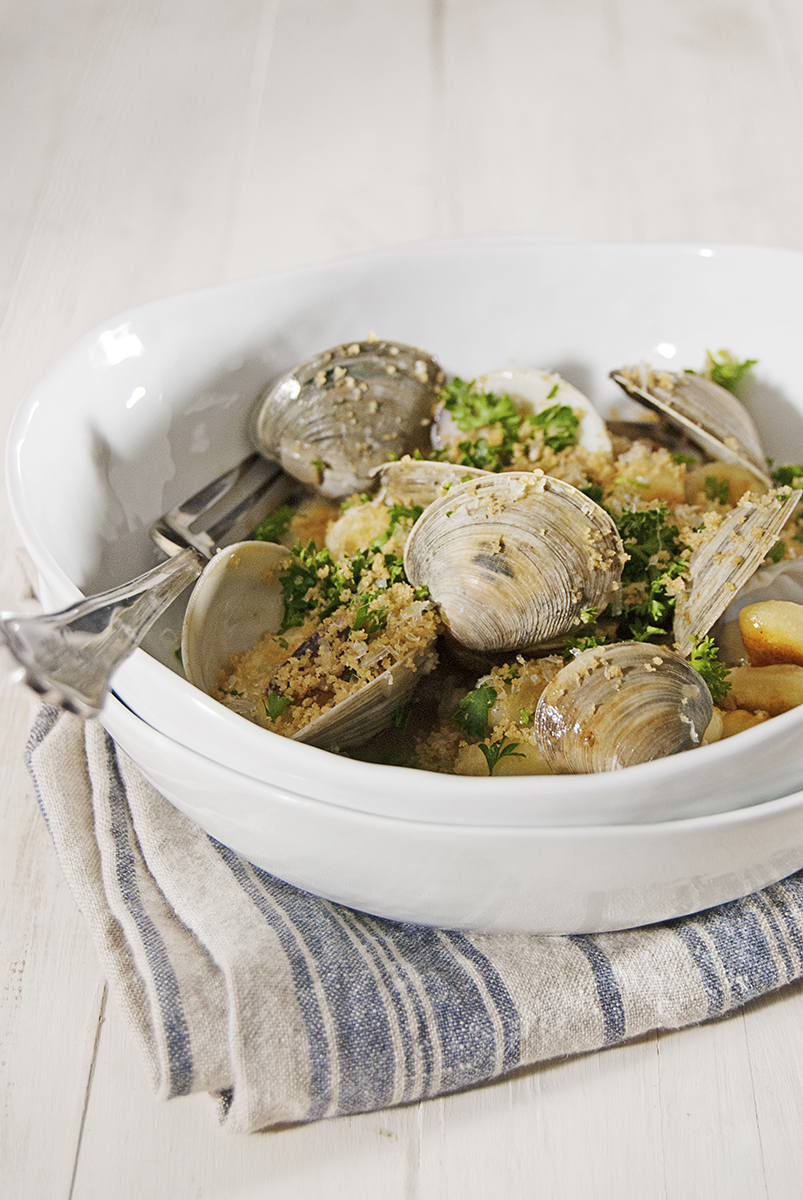 This post may contain affiliate links. Please click here to read my full disclosure policy.
There are half-packed luggages lying around our bedroom, and Ziploc bags full of hair care products strewn about the bed. As I sit here writing this post, it is the night before my husband and I are set to travel out on another international adventure!
It's fitting that this post should be published today, the day that we arrive back in Italy. Fifteen months ago we travelled on my first ever cruise to Rome for our honeymoon. We spent two weeks traveling the Eastern Mediterranean, ending up back in Rome. Being in Rome is a singularly unique experience, I think. People say you're at the center of the world when you're traipsing the streets of New York, or Los Angeles, or Washington DC. I disagree. You are at the center of humanity – the center of history – when you're in Rome. The culture and ambiance of the city are second to none.
Related; Positano Italian Gnocchi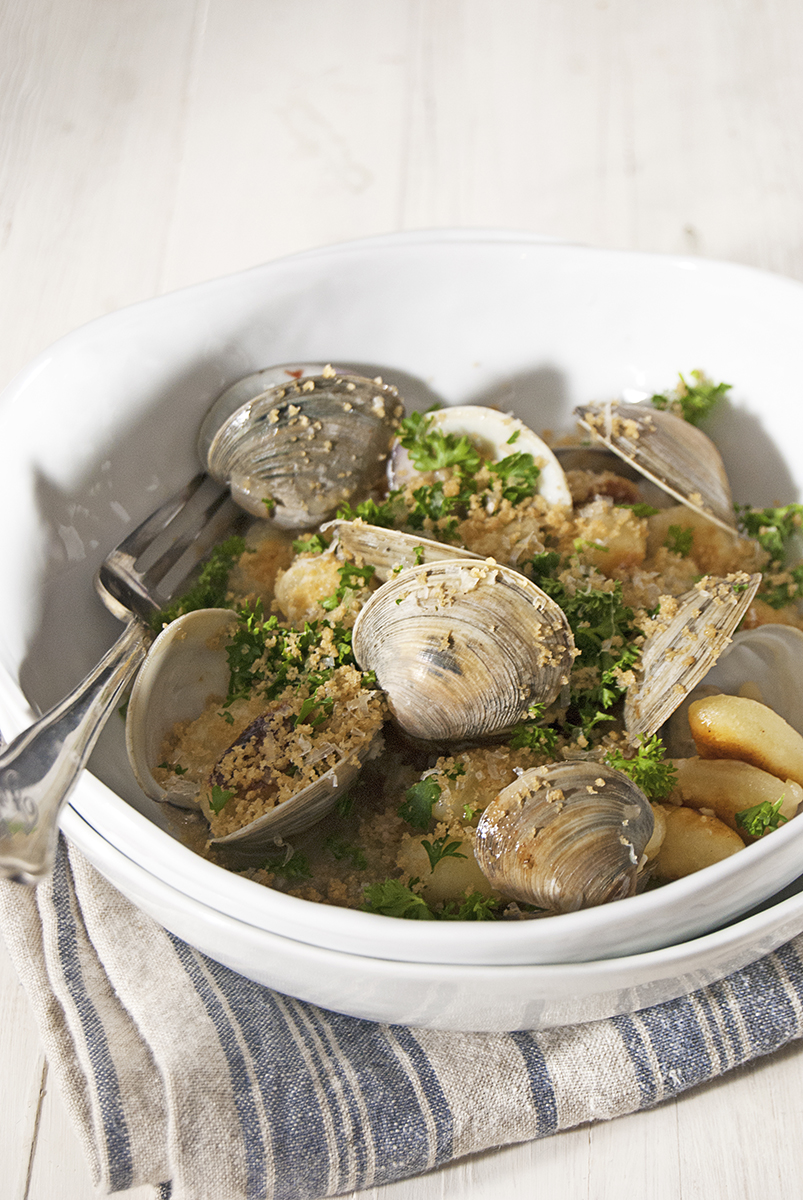 And so that is why just two months after we returned from our honeymoon, we booked yet another European cruise with Celebrity Cruise, this time aboard their Western Mediterranean expedition. We start again today in Rome, spending a weekend enjoying this illuminating city, before boarding the Celebrity Reflection and heading to northern Italy, France, Spain, and Gibraltar. I cannot wait for this adventure to begin!
And while we travel the Mediterranean, I hope to be eating tons of tasty Italian dishes, like my favorite: gnocchi! Today I'm sharing my "mash up recipe" for crispy potato gnocchi with a classic clams and white wine sauce.
Related: Spinach Gnocchi with Creamy Lemon Sauce
First we make a tasty topping from Panko breadcrumbs and grated parmesan cheese. Simple, classic! After cooking the gnocchi, I like to sear them in a pan with some butter. This gives them a lovely crispy texture on the outside, while still allowing the gnocchi to retain that delicate creamy texture on the inside. The dish is complete with a quick lemon white wine sauce and clams. Serve with that Panko and parmesan topping and you can't go wrong!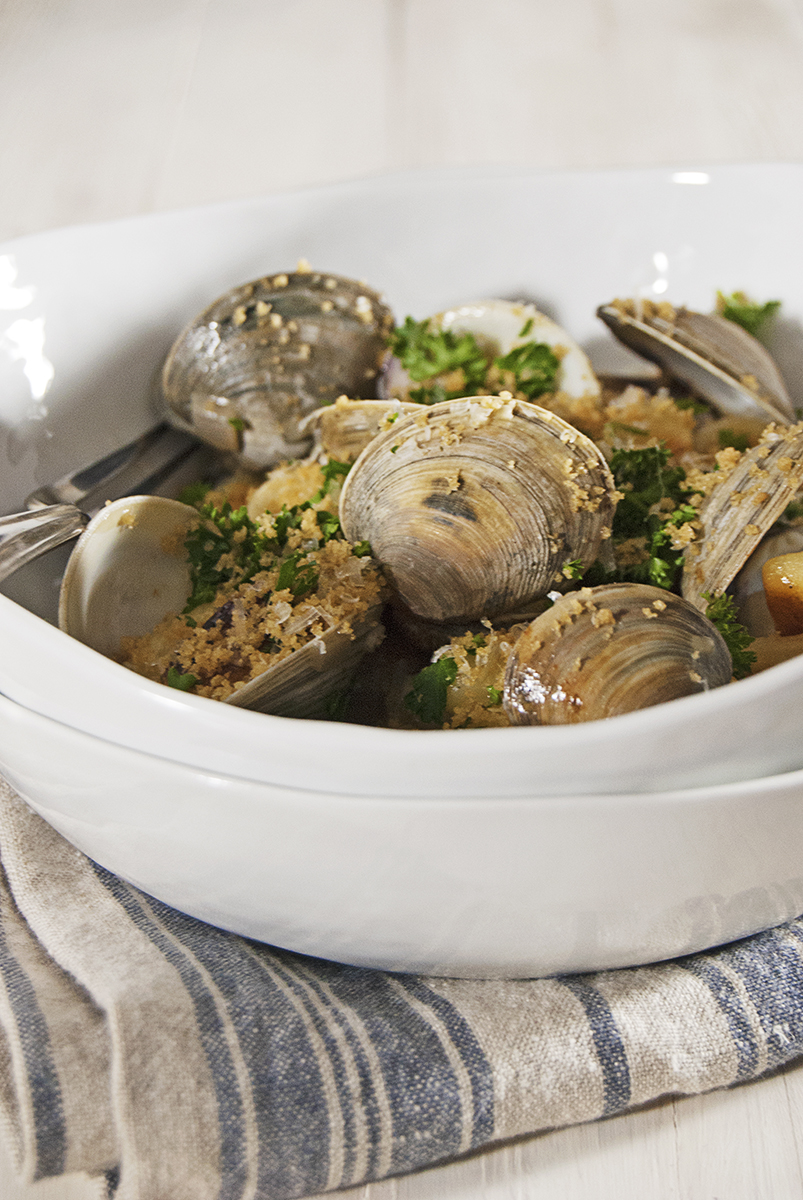 Now it's your turn: what is your favorite recipe that reminds you of vacation? Share with me by commenting below!
Be sure to follow along with our European adventure on Instagram @thecharmingdetroiter!