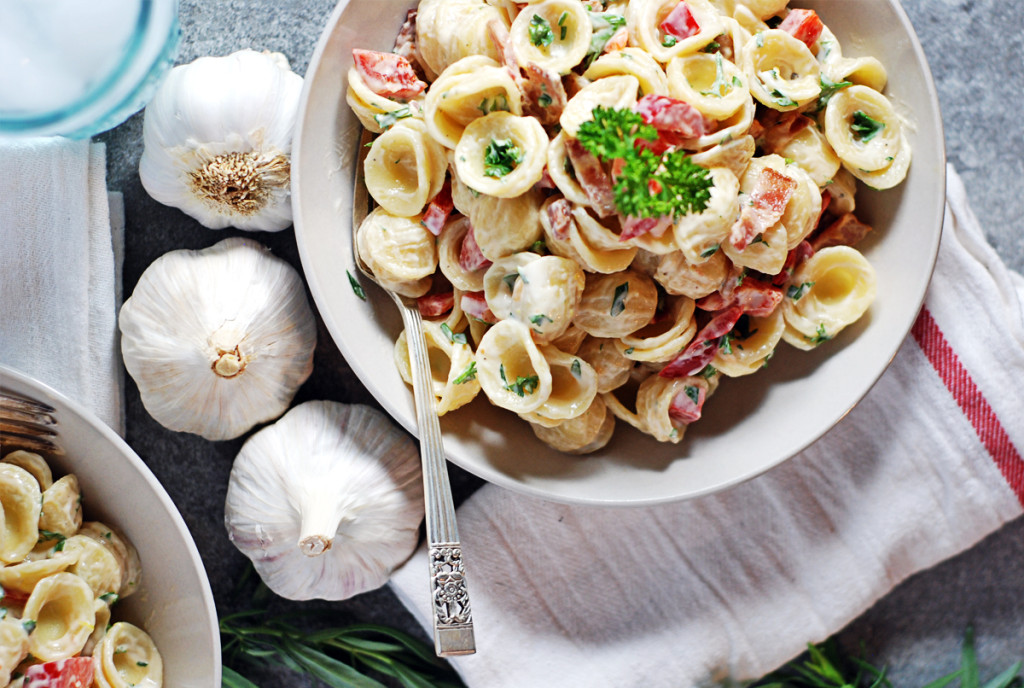 This weekend was amazing – the perfect weather and the perfect mix of home improvement projects and plain old fun. The only thing that could make it better? A great big bowl of this tasty roasted garlic pasta salad!
This post may contain affiliate links. Please click here to read my full disclosure policy.
I absolutely love pasta, and therefore pasta is often a side dish when we cook dinner. One of my favorite ways to incorporate noodles into a meal is in a pasta salad such as this one because it is super easy to make it and just throw it into the fridge and take it out to serve when ready. For dinner parties and company, it really is ideal because it's one less thing to worry about while you're guests are over!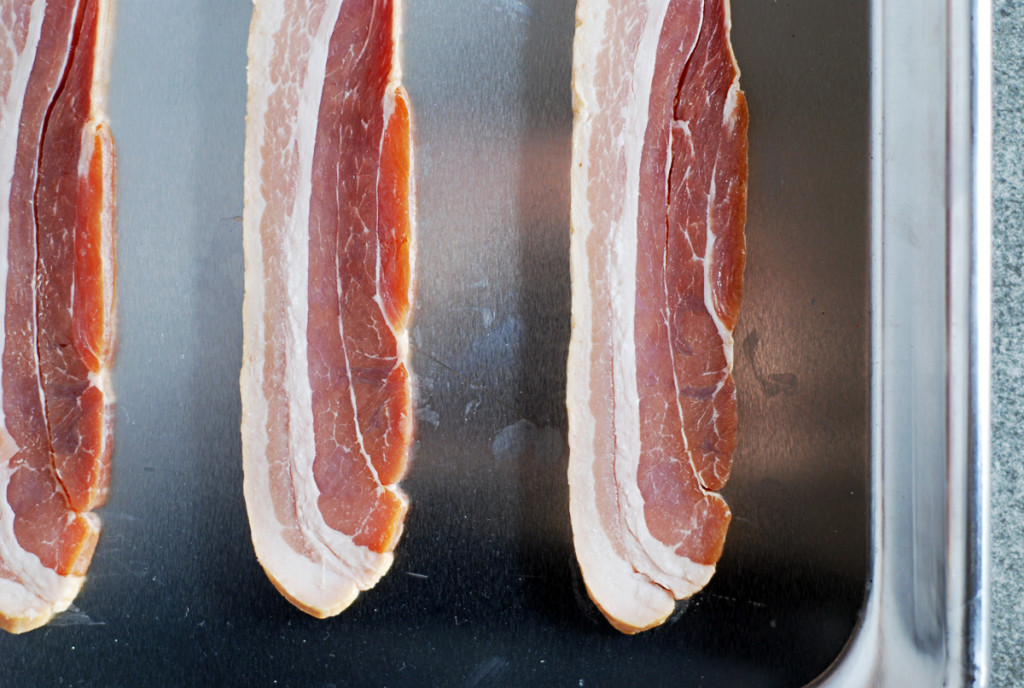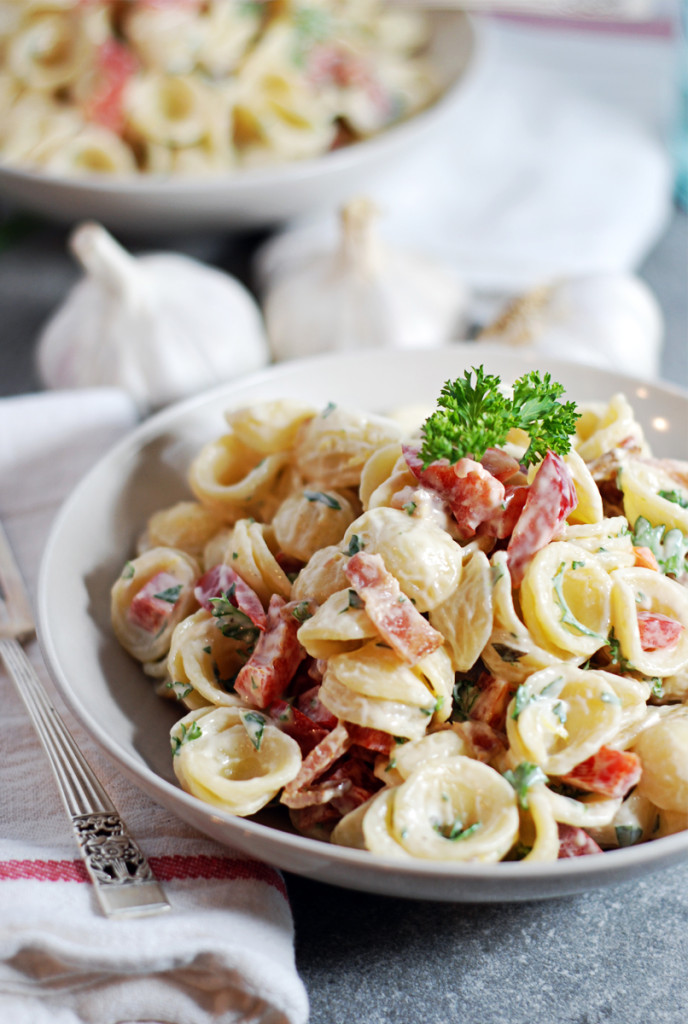 I think tarragon is a totally underused herb. I mean, it has such a refreshing scent and a flavor that nicely complements many different types of meats and vegetables, without being too overpowering. I was excited to feature it in this pasta salad because it really gives a unique and subtle finish to the pasta dish. And how could you go wrong with roasted garlic, right?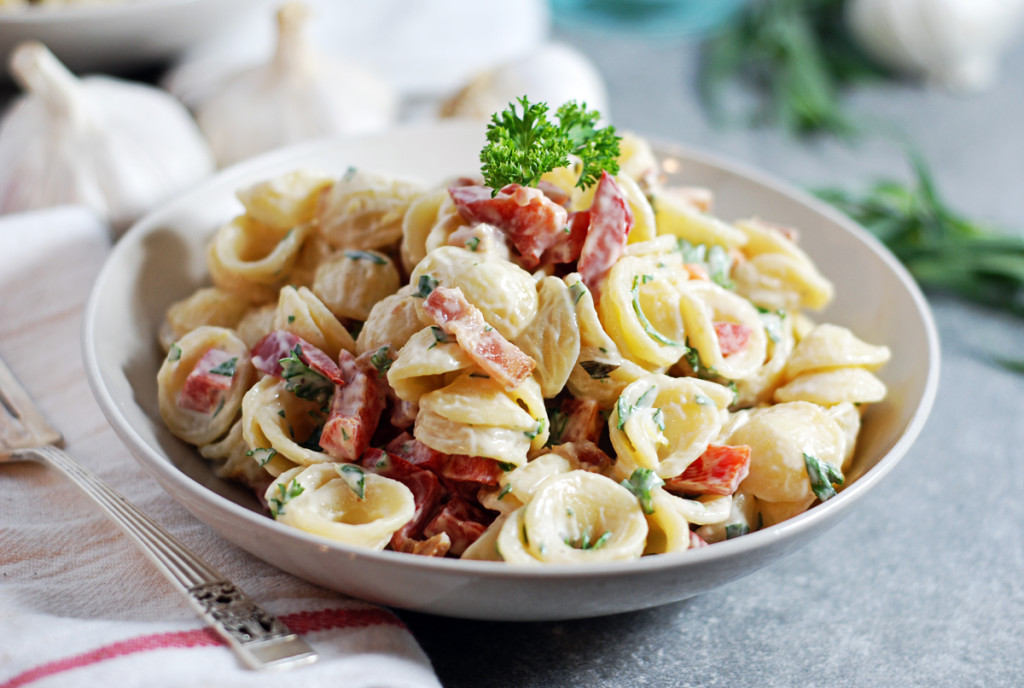 I'm beginning to think that roasted garlic might permanently be "the thing to do" with garlic in any recipe. It adds such a beautiful and potent depth of flavor without too much extra work – just roasting the garlic in the oven for about 20 minutes before using.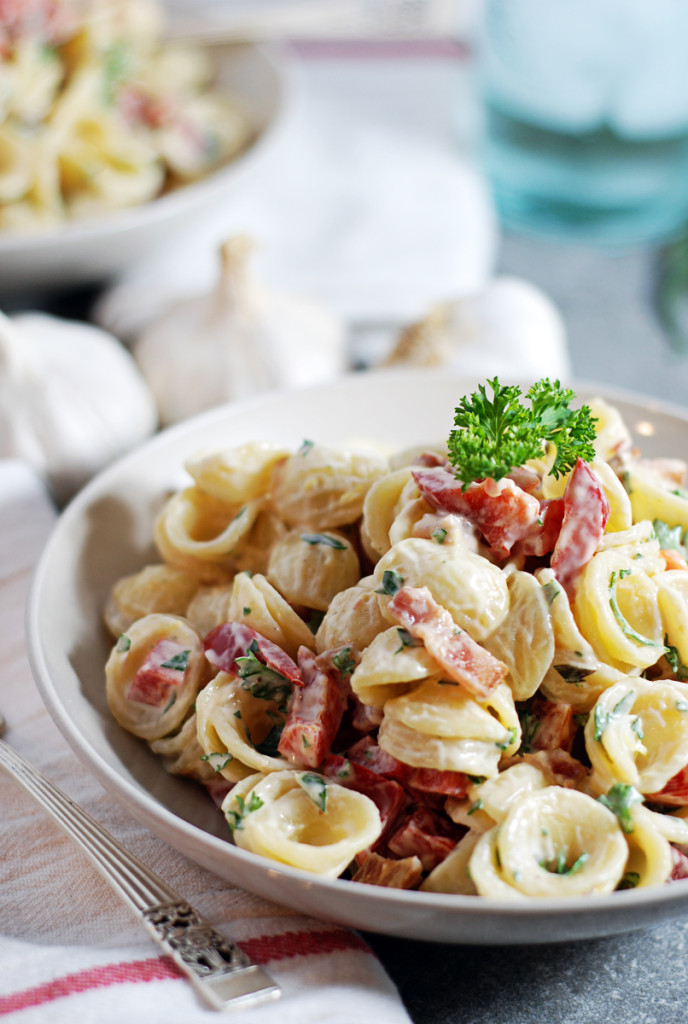 This pasta salad is then finished off with crisp red pepper, crunchy bacon lardons, and a traditional creamy pasta salad sauce featuring mayonnaise and lemon juice. I love this recipe because for how simple it is to assemble, it really packs a punch in the flavor department!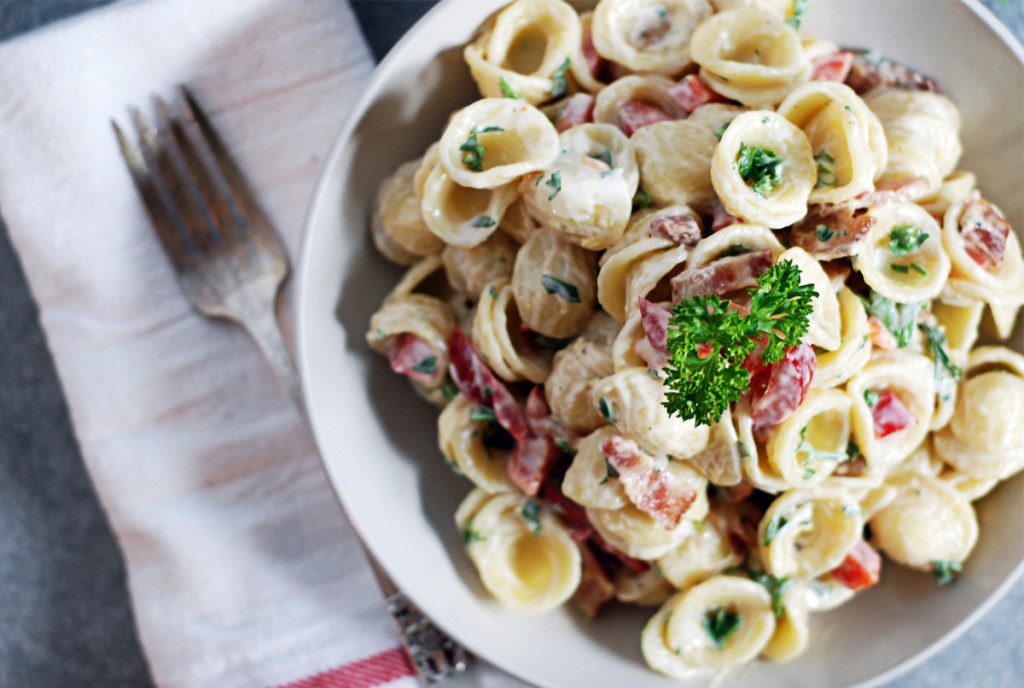 What is your go-to pasta salad side dish recipe? Share with me by commenting below!
Looking for more delicious pasta salad recipes? Check out my recipe for Israeli Couscous Salad with Carrot and Lemon Oregano Vinaigrette: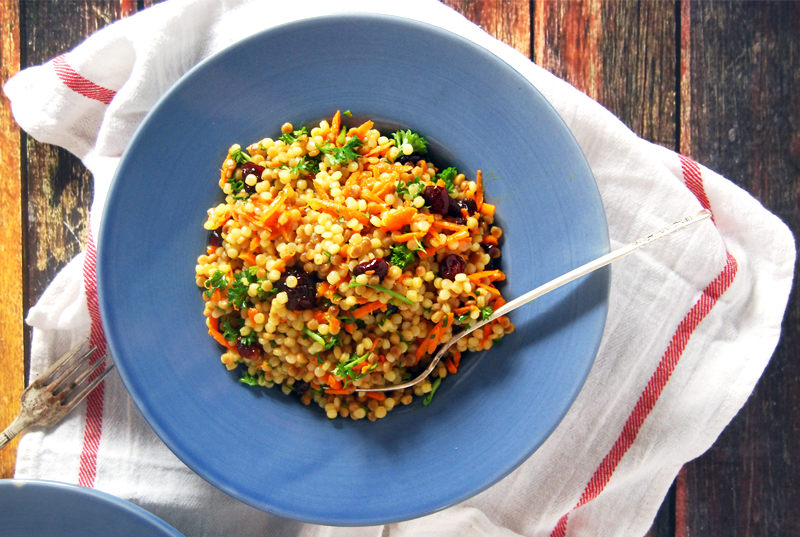 And make sure you don't miss a SINGLE pasta salad recipe!
[optin-cat id="1965″]