Balsamic vinegar is one of my favorite flavors to feature in my dishes, and this creamy balsamic pasta side dish will satisfy any balsamic-lover!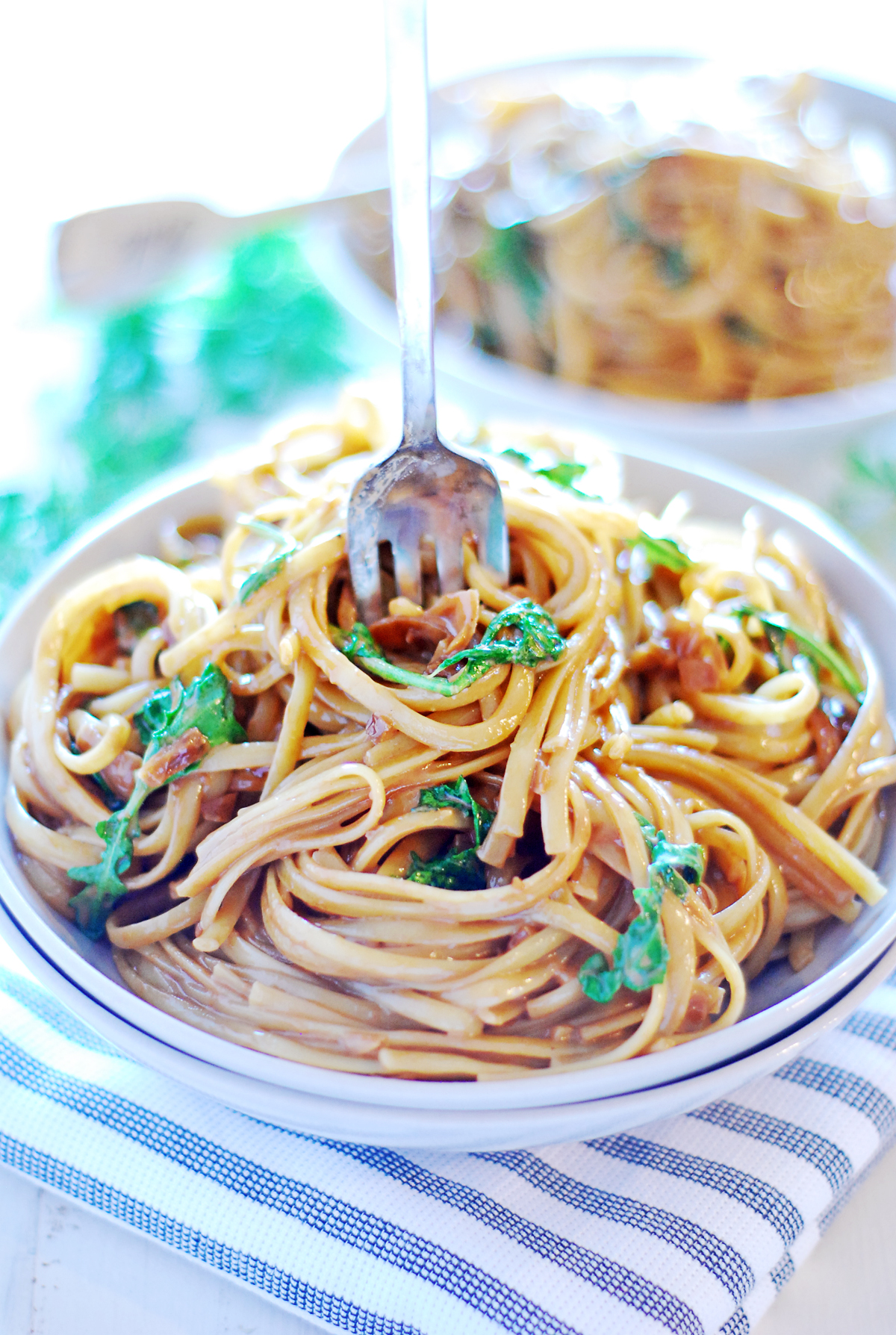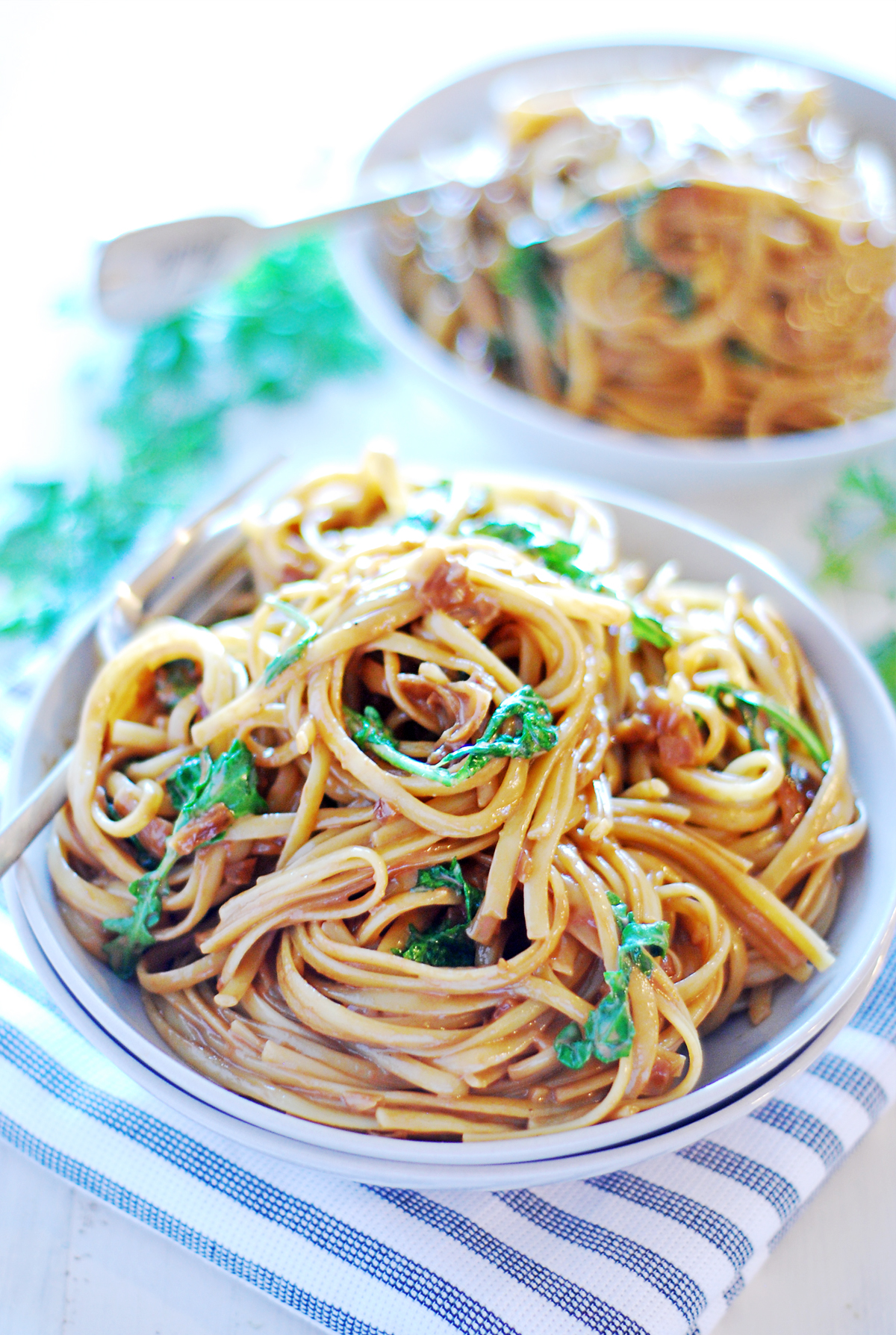 This post may contain affiliate links. Please click here to read my full disclosure policy.
My husband (still feels so weird to say that!) and I are huge balsamic vinegar fans! We put it on everything, from meats to veggies (it totally loves oven-crisped asparagus) to bread, and I'm always looking for new and delicious ways to incorporate it into my recipes.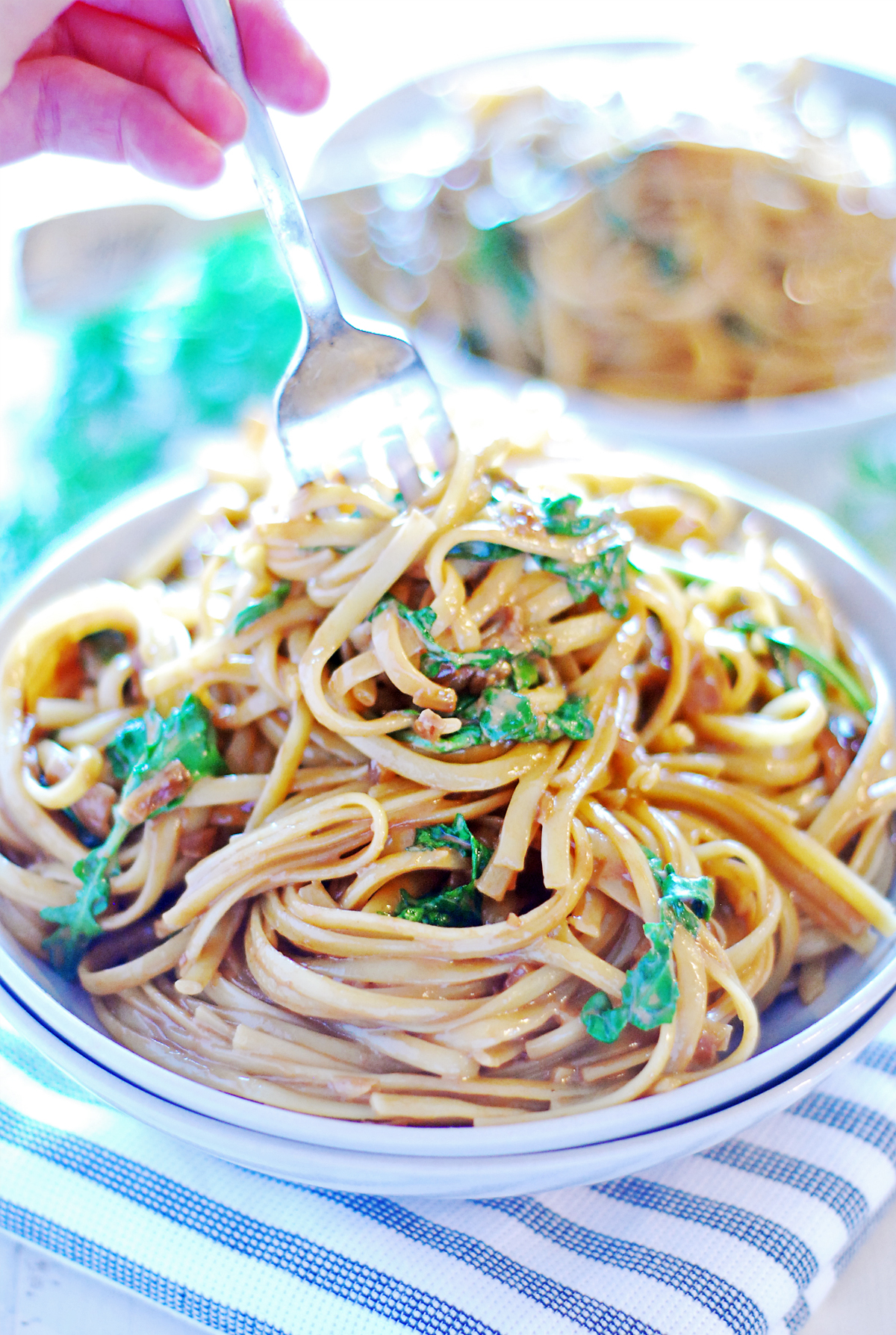 Which is why I absolutely love this side dish! It's a great accompaniment for all kinds of meaty main dishes, like chicken and steak. It features lots of delicious balsamic paired with heavy cream to create a luscious and rich sauce for the linguine. Fresh arugula tossed in at the last minute gives a nice peppery flavor to the dish also.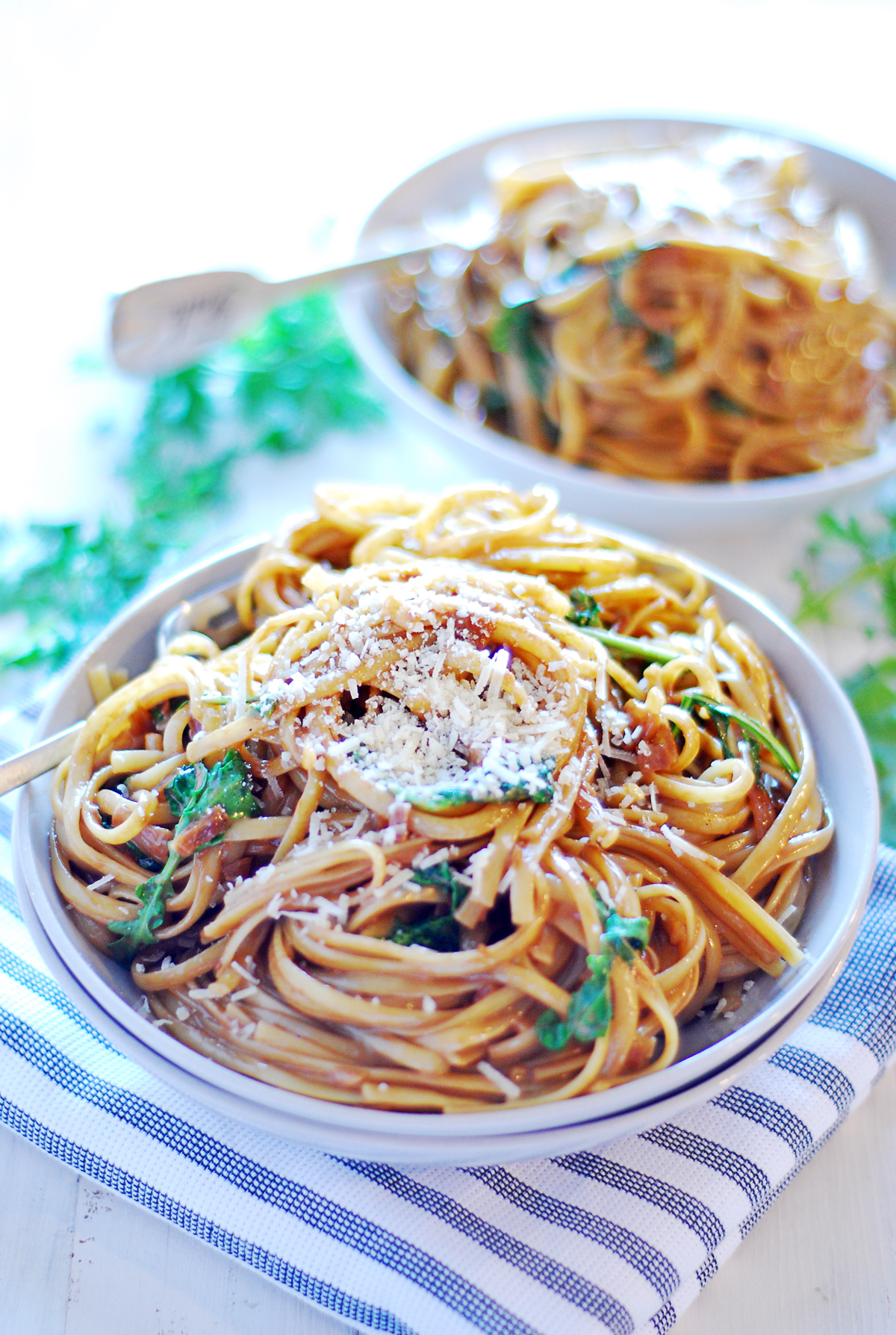 Related: Grilled Cherry Tomato and Basil Crostini with Whipped Burrata and Balsamic Glaze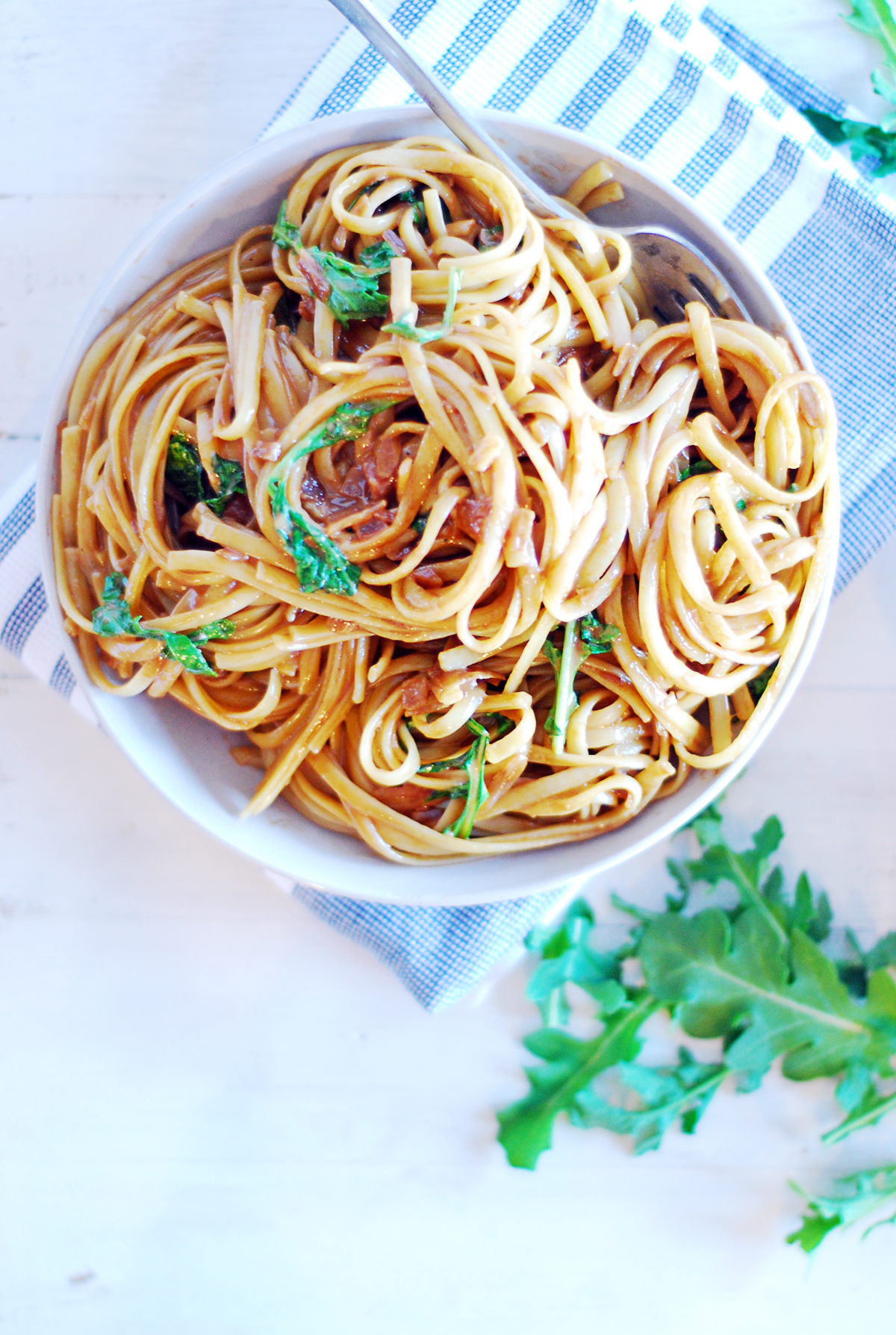 Now it's your turn: what is your favorite simple pasta side dish? Share with me by commenting below!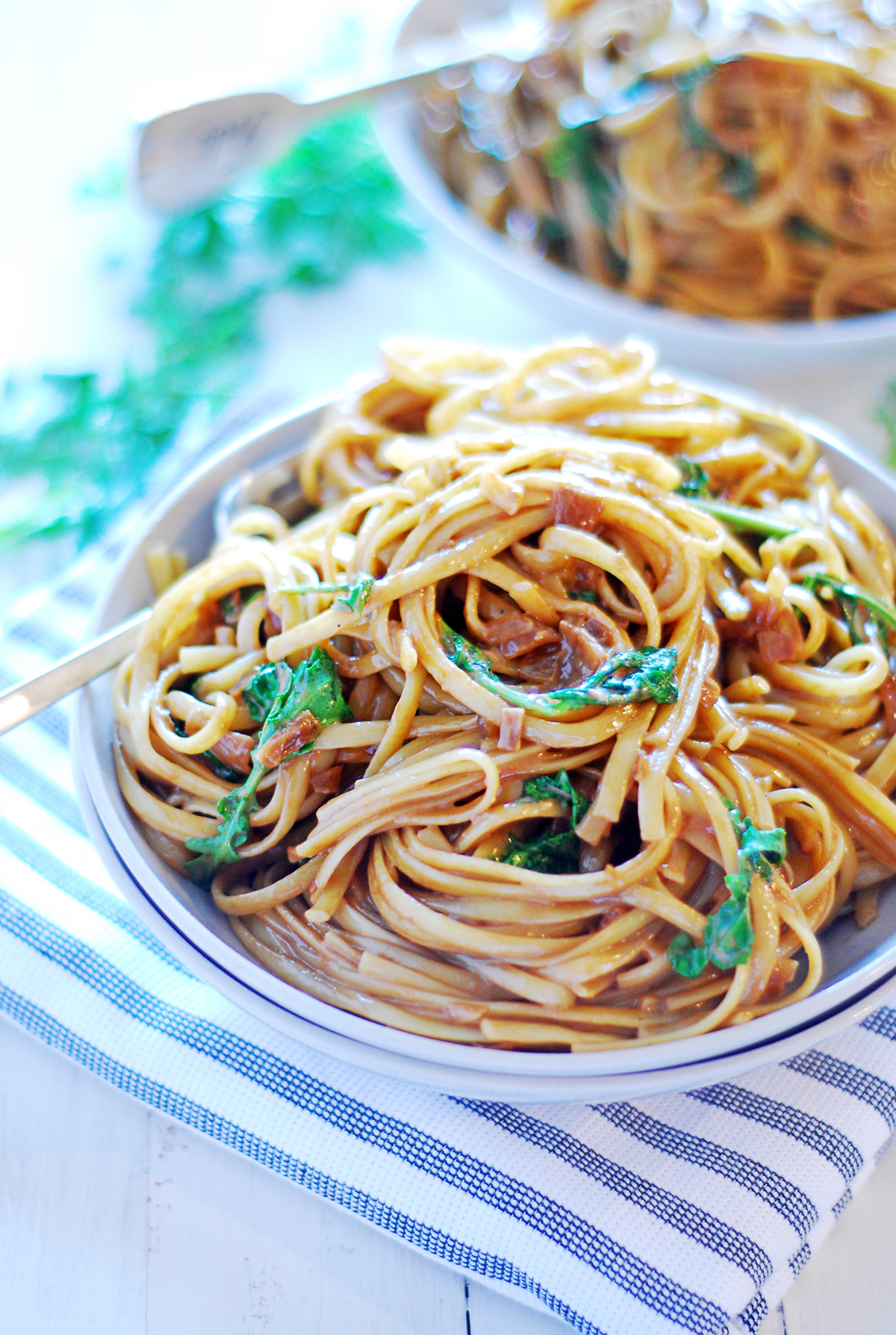 [optin-cat id="1965″]