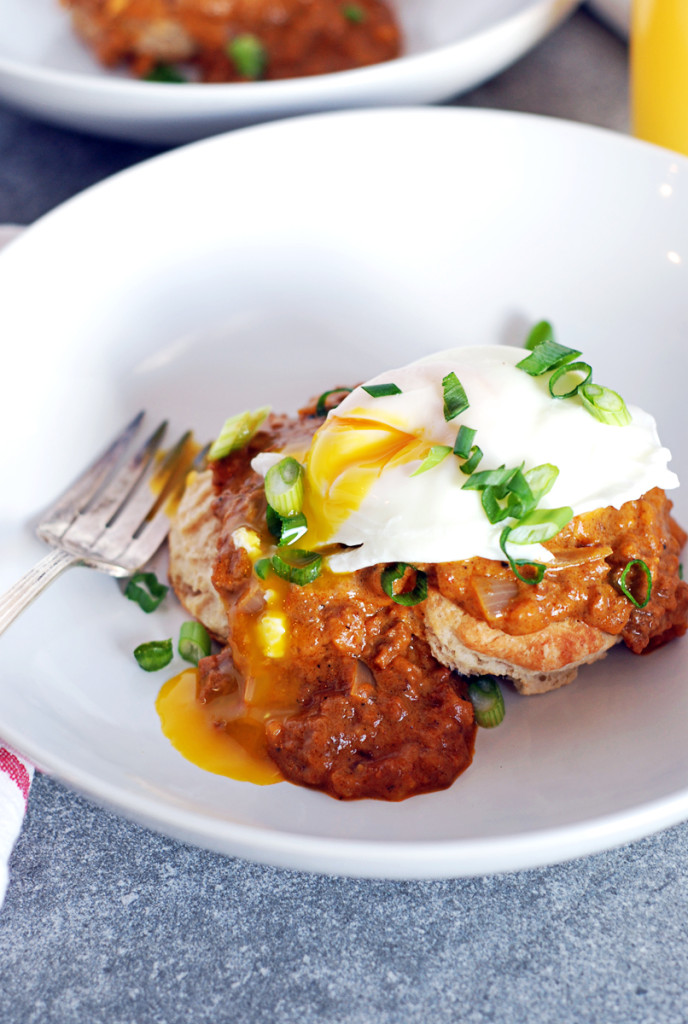 I have a huge secret to share with you. And for those fellow lovers of all foods Mexican, you will be so stoked. (Or you quite possibly already know this!) Mexican brunch is THE best invention ever. And my favorite answer to the Mexican food + brunch equation is definitely this chorizo sausage gravy with homemade biscuits and creamy poached eggs!
This post may contain affiliate links. Please click here to read my full disclosure policy.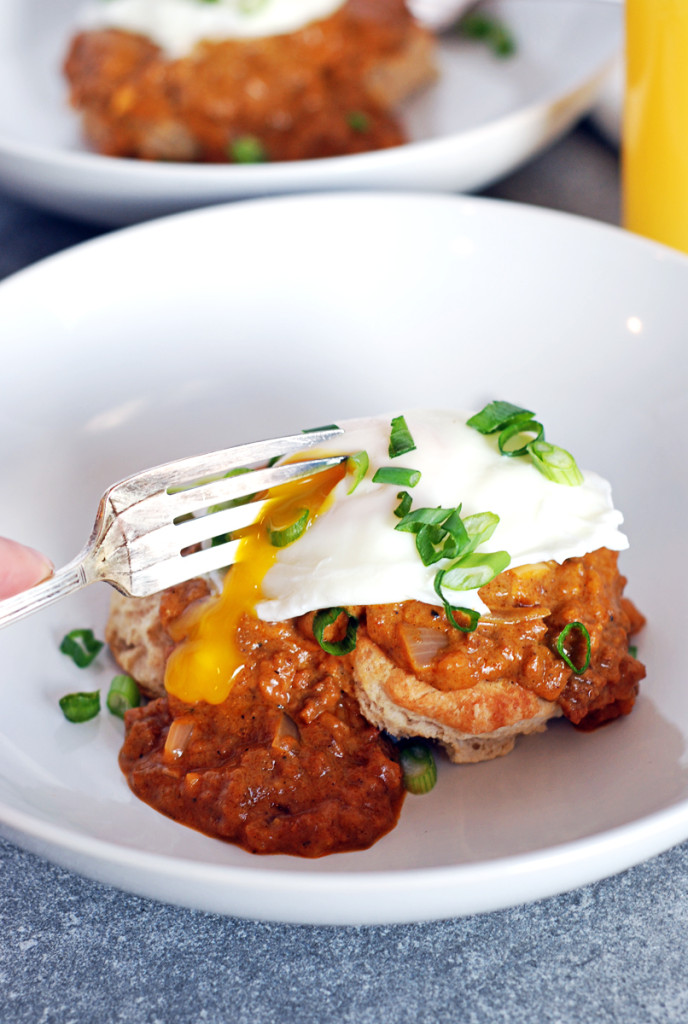 The idea of Mexican brunch is like angels-singing-from-heaven genius. All those delicious Mexican flavors paired with the day's best meal: what's not to love?
Seriously I can't tell you how good this is. This recipe was inspired by a local Mexican joint called Imperial. This restaurant is one of our favorites, and we were definitely there the second I discovered they served brunch each weekend. They feature a delicious biscuits and gravy dish with chorizo, and from the first moment I tasted it, I was hooked.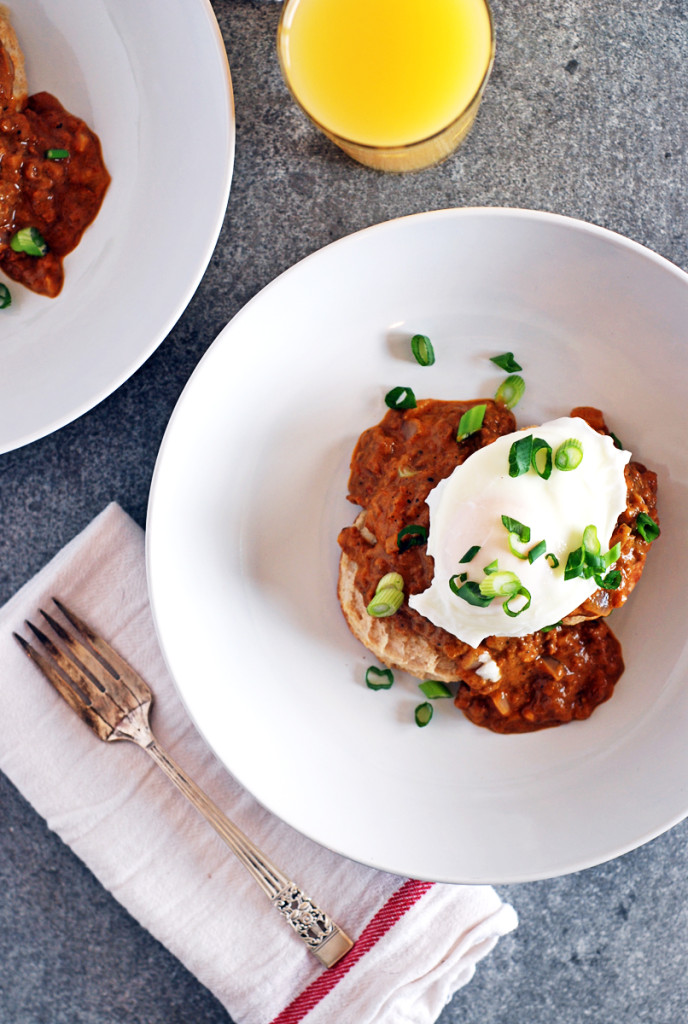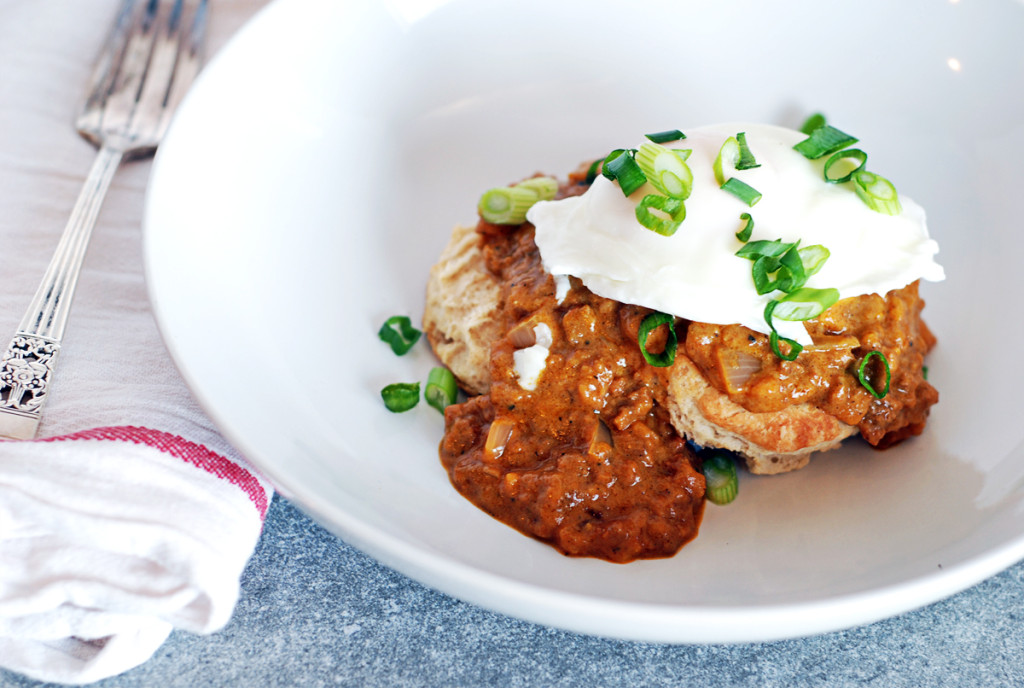 Our version is a little spicier than the original dish. The gravy features Mexican chorizo (read about the differences between Mexican and Spanish chorizo here), a pork sausage packed full of spicy chili flavor. The gravy itself is then flavored with a plethora of delicious spices, including cumin, coriander, and my favorite: ancho chili powder. Bacon fat helps give a beautifully rich texture to the gravy, but you can substitute butter or olive oil if you don't have bacon fat. (But you should definitely start saving your bacon fat in a mason jar in the fridge!).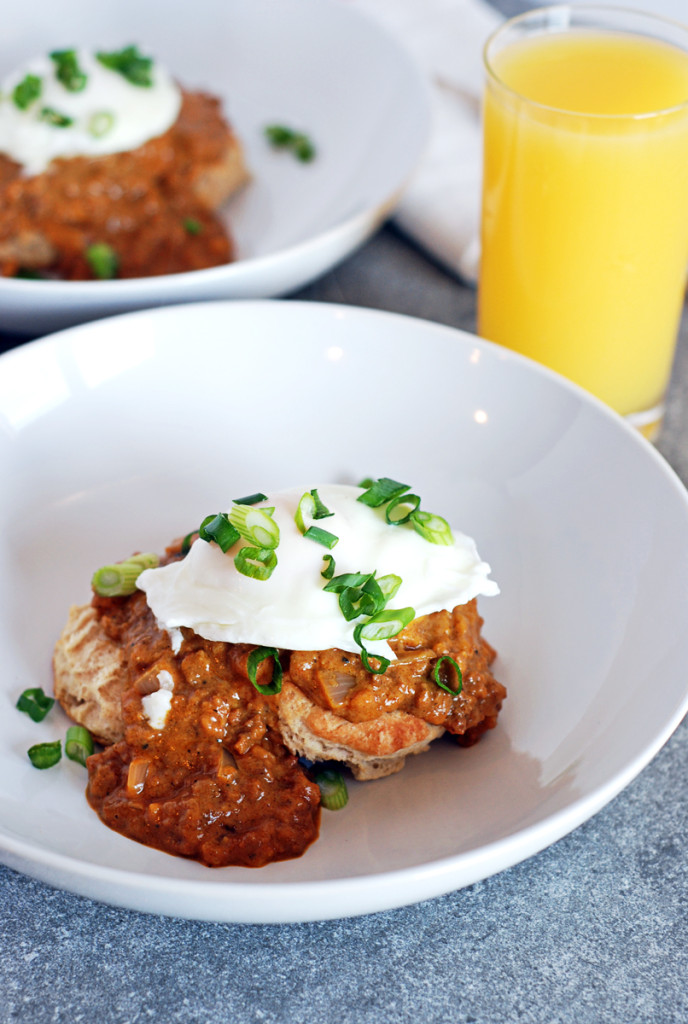 The gravy is paired with the most beautiful biscuit recipe I've found thus far, JP's Big Daddy Biscuits. They are super flaky and come together in no time at all, which is perfect for a Sunday morning brunch! And finally, any good breakfast needs eggs, right? A couple of perfectly poached eggs top off this biscuits and gravy recipe.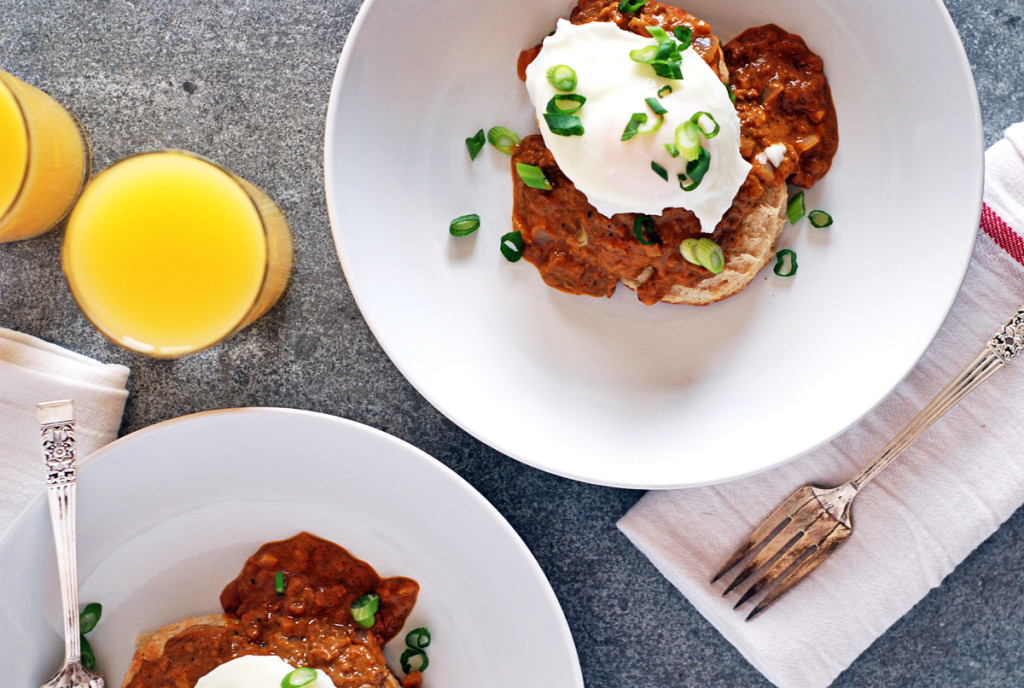 Don't miss any other delicious breakfast recipes! Sign up for the email list now:
[optin-cat id="1965″]
And check out these other yummy breakfast dishes: