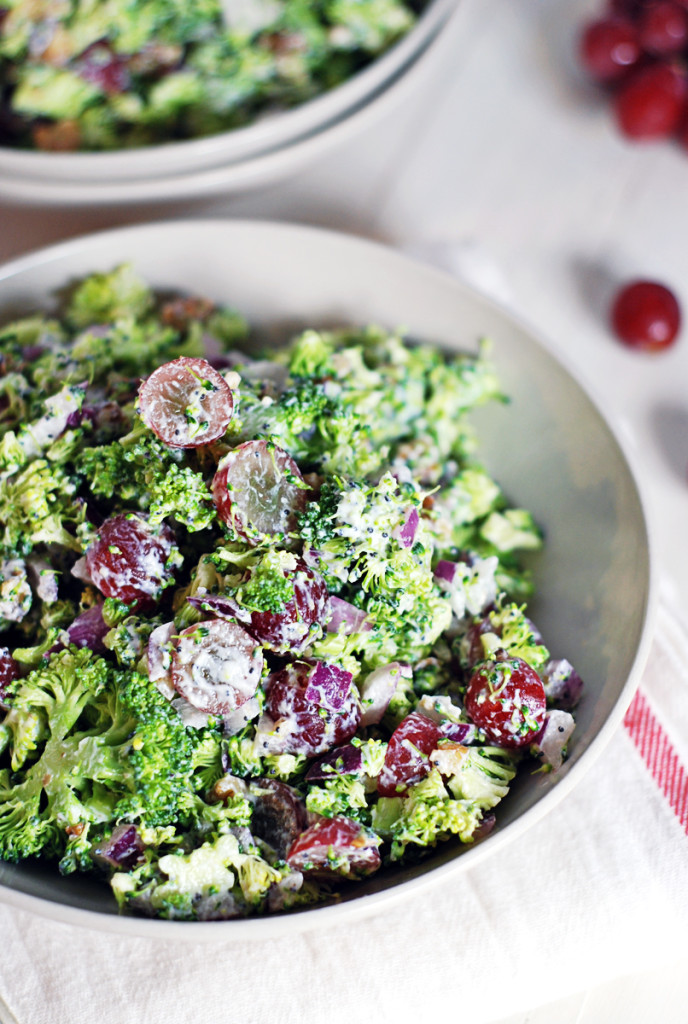 I love a good pasta salad side dish, but sometimes you just need something that is refreshing and not as heavy as the carbs that are added with all those noodles. (I know, crazy, but it's true.) This chopped broccoli salad is the answer!
This post may contain affiliate links. Please click here to read my full disclosure policy.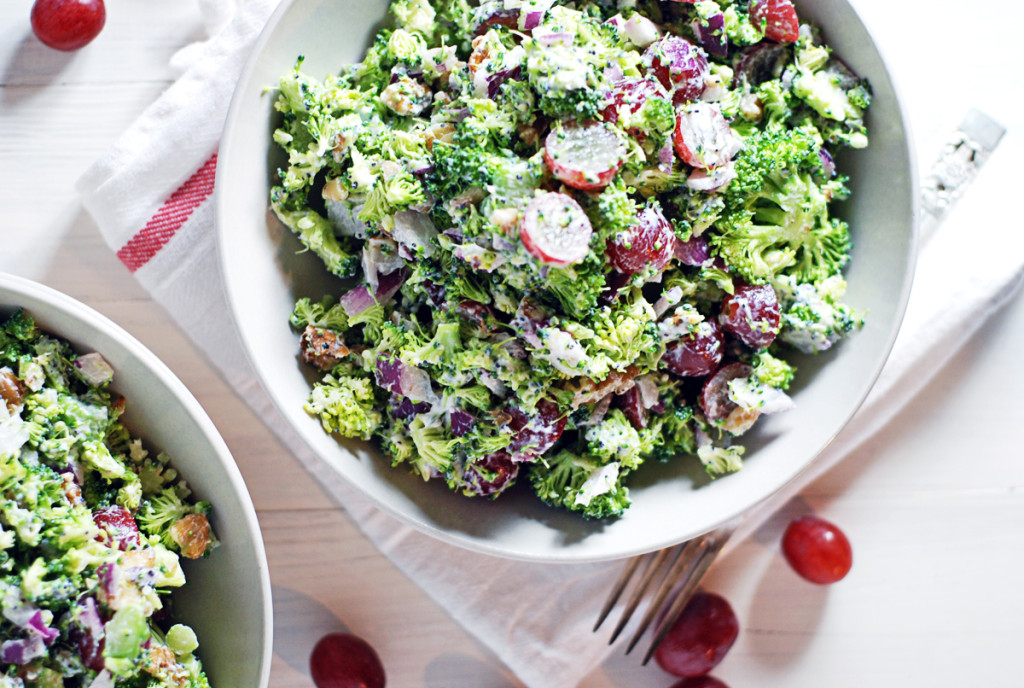 We are trying to eat more veggies in our household, and while there are some that we absolutely love (like asparagus and carrots), there are some that need a little help, in my opinion! Broccoli is so darn nutritious, with all those nutrients, vitamins, and a ton of dietary fiber. And so I wanted to feature it in this salad, but I wanted to pair it with some refreshing ingredients that would allow the broccoli to stand out as a super simple yet tasty side dish. I think this is the perfect dish to pair with any of your grilling adventures this summer, especially chicken and beef!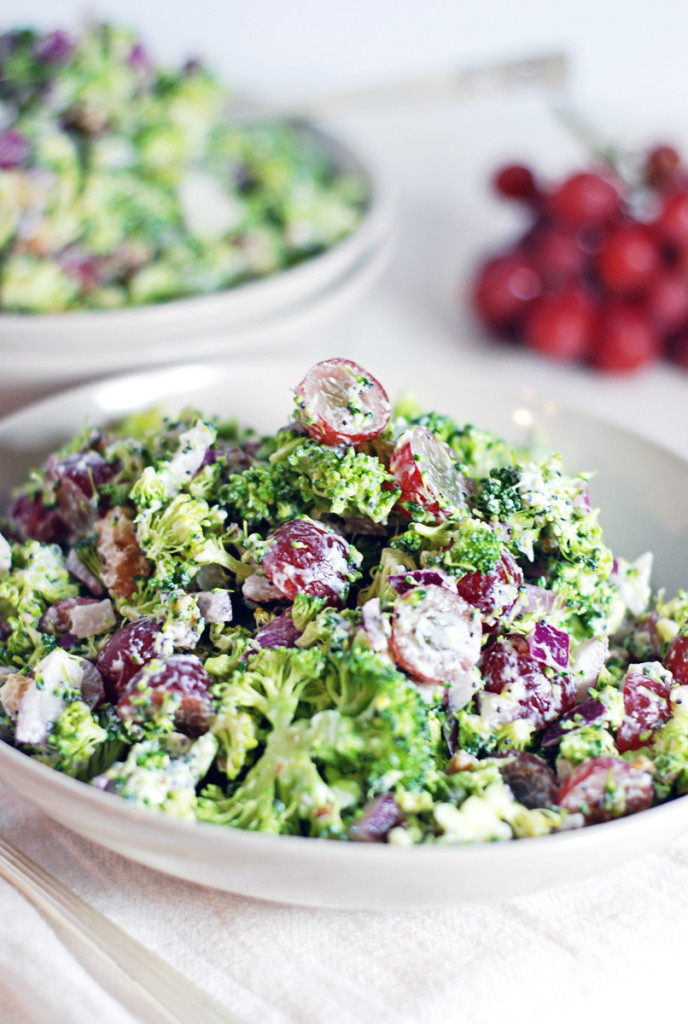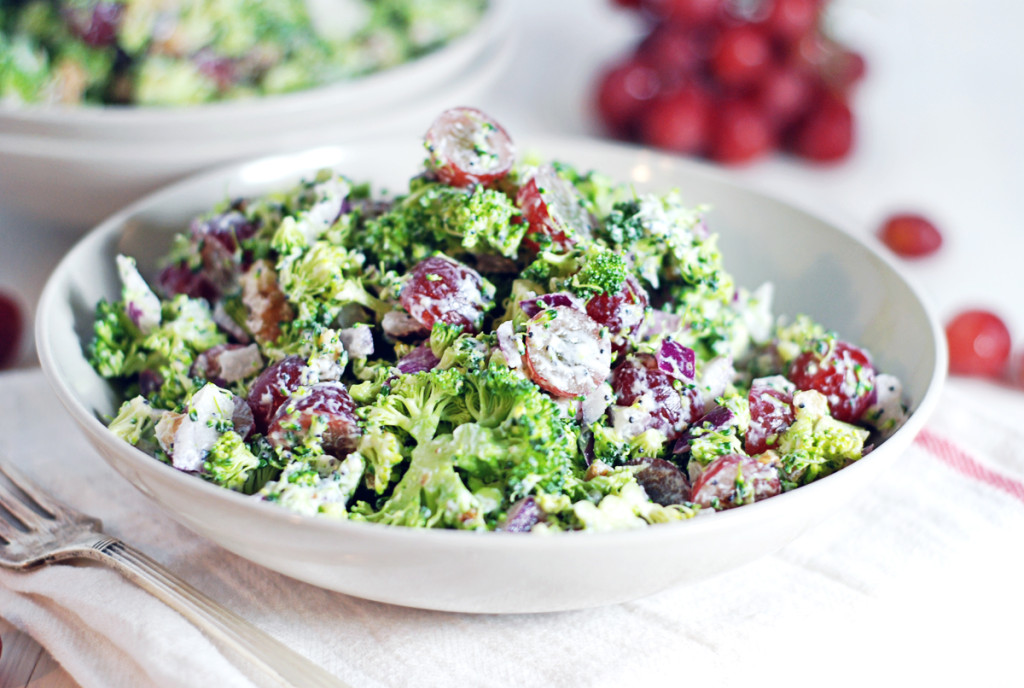 Here I paired the broccoli with juicy red grapes for some color contrast but also some crispness. Red onion also provides some crunch, and the whole thing is tied together with a creamy poppy seed dressing. Have I mentioned how much I love to add poppy seeds to my creamy dressings? They are such a fun and easy way to add texture and a nutty flavor to a salad dressing.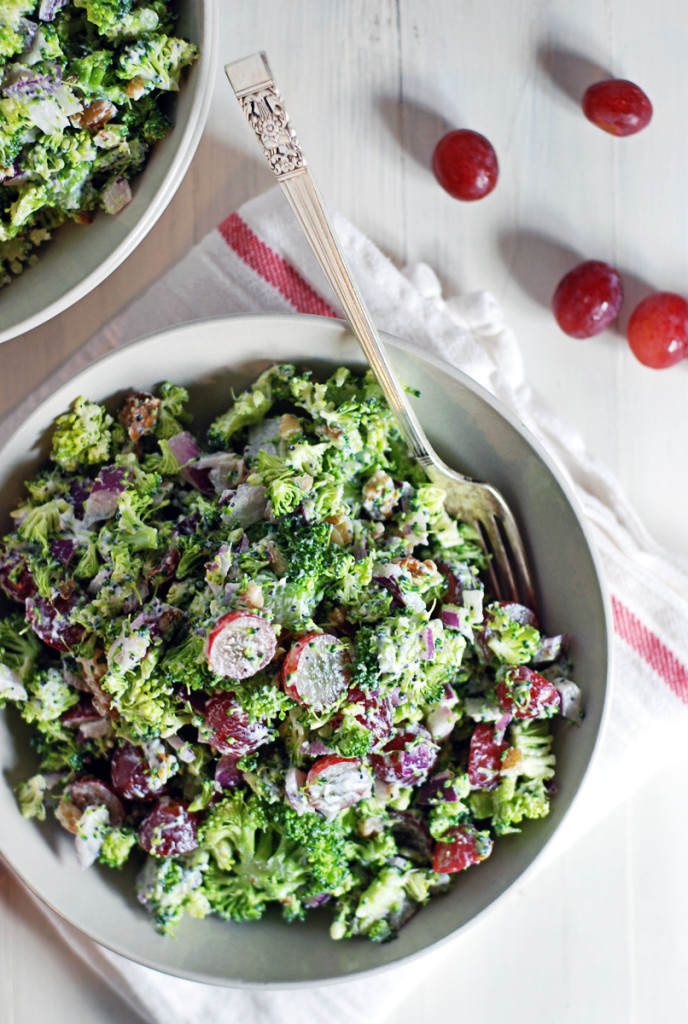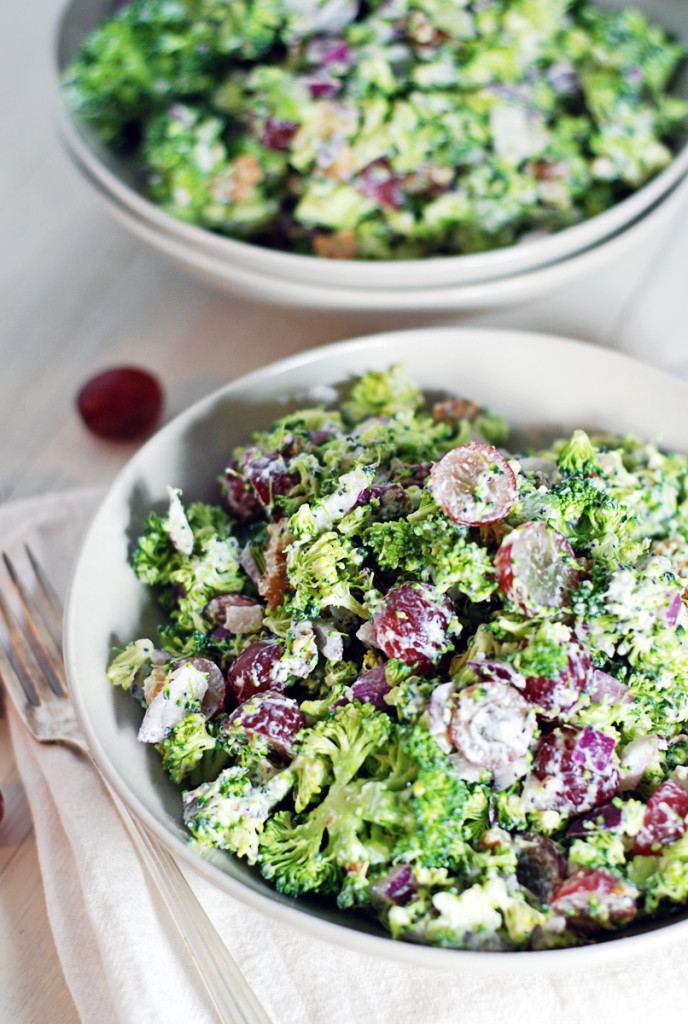 Now it's your turn: what is your favorite simple side dish for summer cookouts? Share with me by commenting below – I am always looking for new recommendations! Be sure to join the email list below so you won't miss a single recipe!
[optin-cat id="1965″]
Looking for more simple salad recipes? Check out these: