This chilly fall weather makes me want all sorts of comfort food, like beautiful cardamom spiced French toast!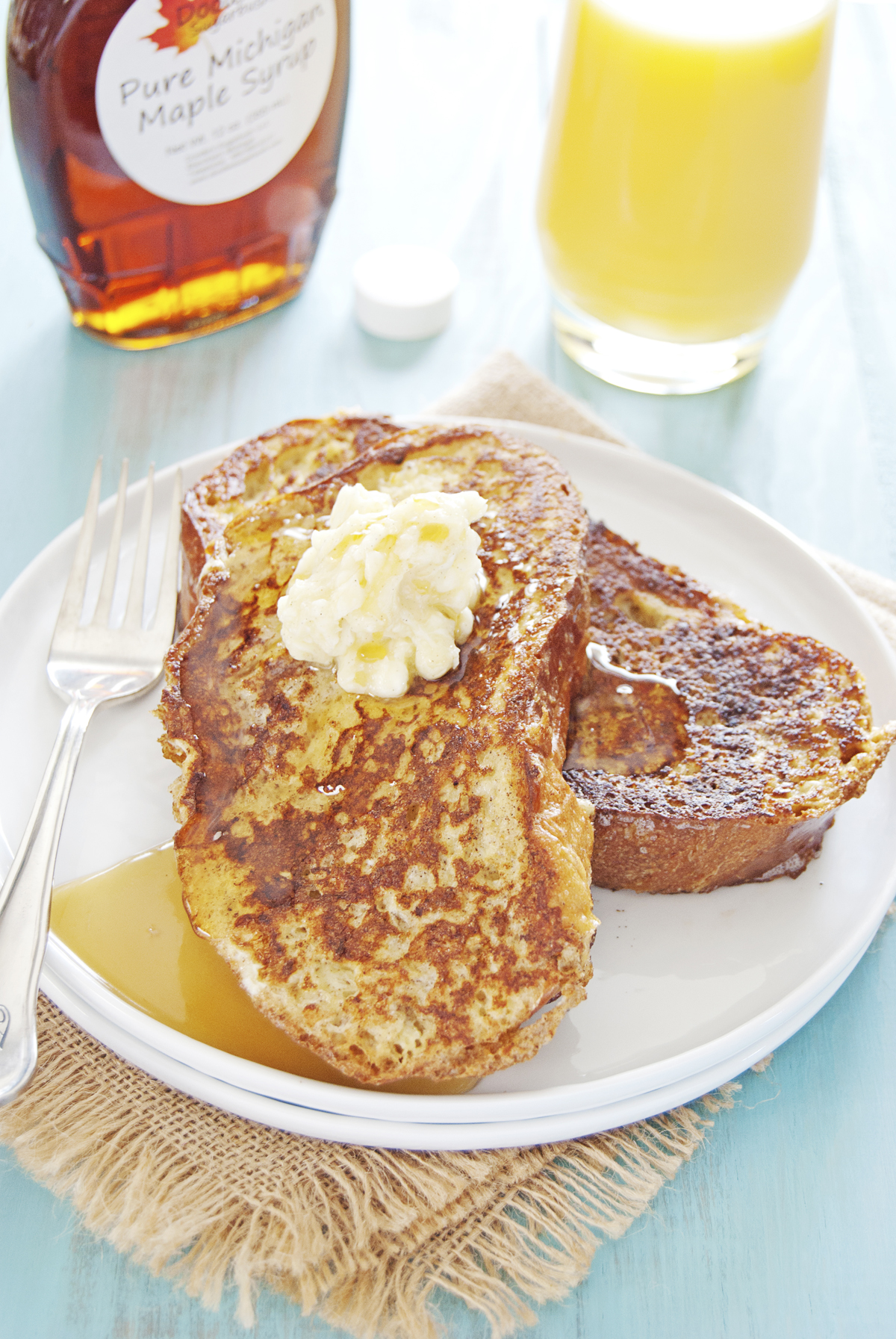 This post may contain affiliate links. Please click here to read my full disclosure policy.
You guys, it's starting to feel like fall! I absolutely love it: we visited our local cider mill a couple of weeks ago to sip cider, munch on donuts, and shop the latest locally sourced foods. And yesterday I had to wear a jacket to work for the first time in I-can't-even-remember. It's that time of the year! 🙂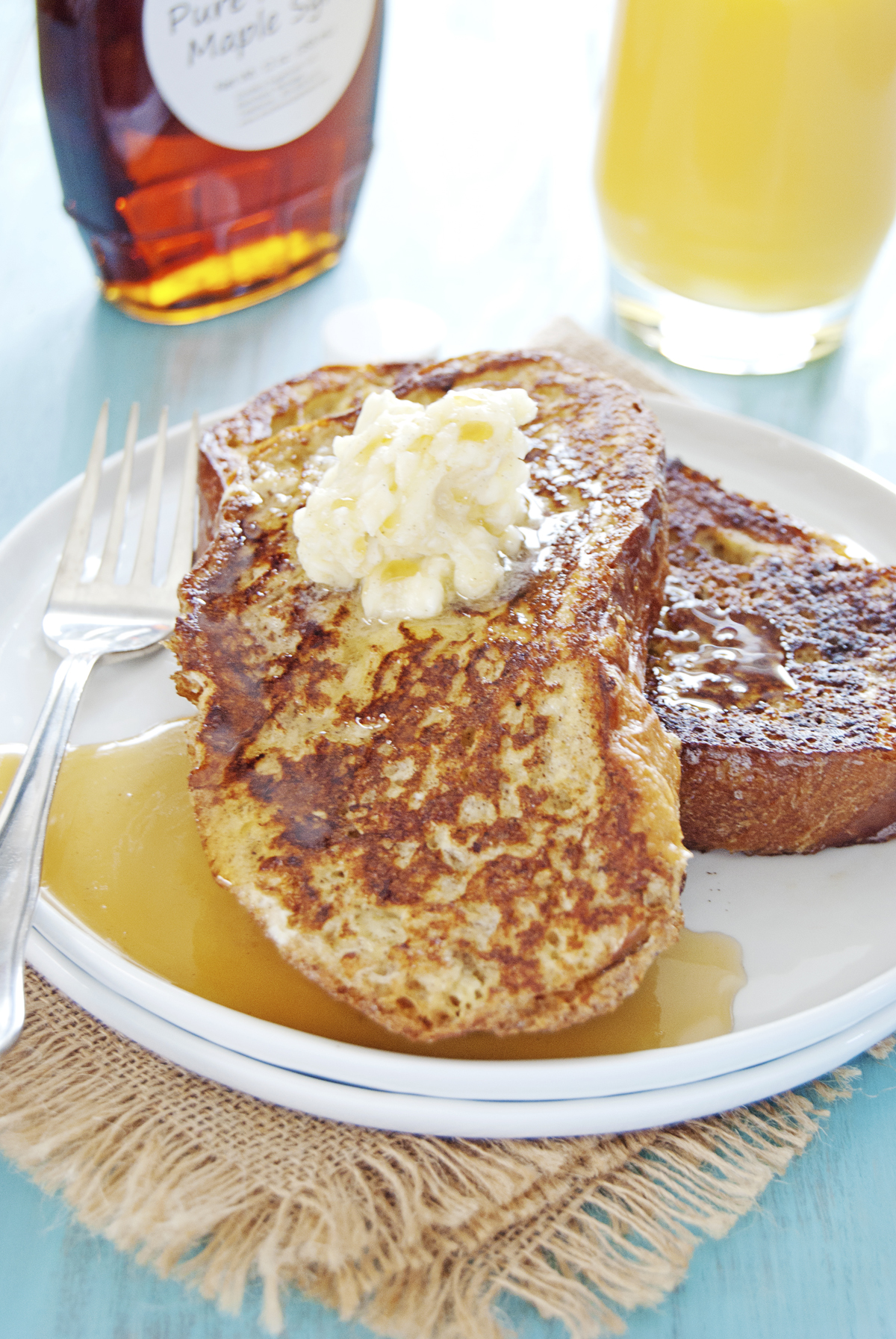 And all I want to eat right now is tasty comfort food, of course, so I'm loving my cardamom spiced French toast today. I used a beautiful blend of spices in the batter for the French toast, comprised of cardamom, cinnamon, nutmeg, and a pinch of salt to help bring out all those bold flavors. If possible, you should let the bread soak for a bit in the mixture before pan frying the French toast (like, I literally let it sit in a shallow bowl and soak up allllllllll of the egg mixture before cooking!). Then I made a quick honey cardamom butter for serving atop the French toast. I love the honey because its sweetness is a nice contrast to all the bold spice flavors in the batter. Serve with your favorite maple syrup on top!
Related: French Breakfast Puffs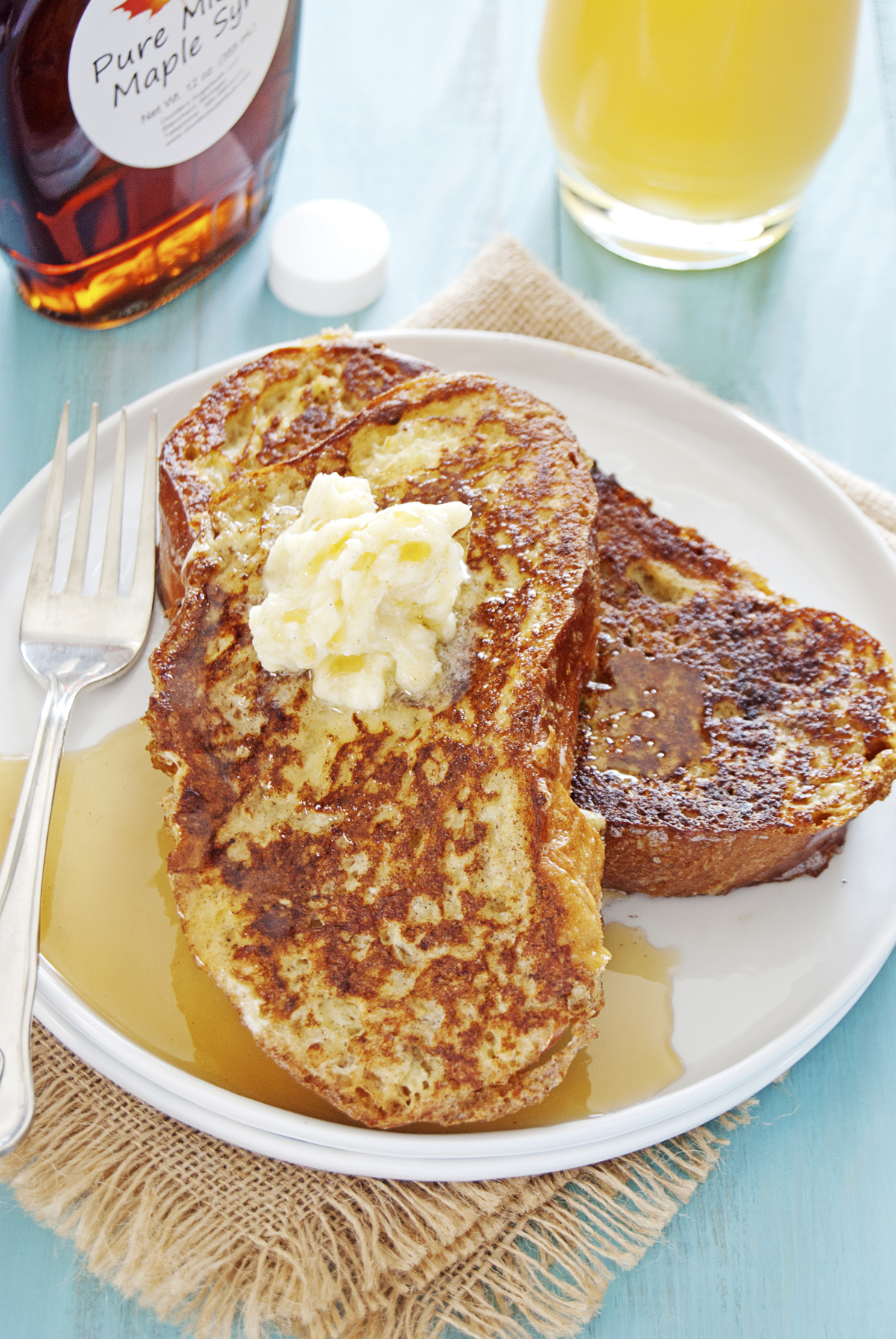 Now it's your turn: what type of comfort food are you most looking forward to this fall? Share with me by commenting below!