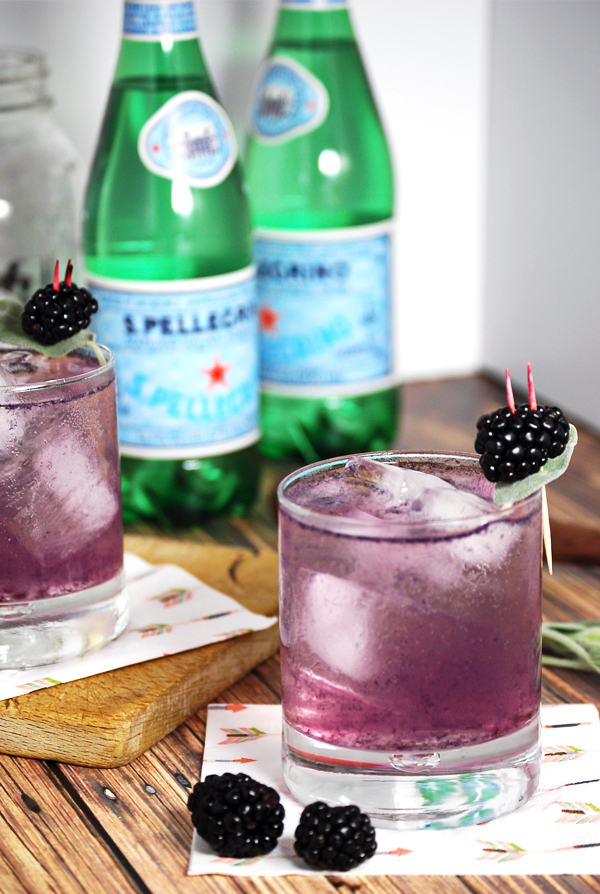 I love a good classic cocktail, and gin and tonics are one of my favorite. Classic cocktails are also a great base upon which to build new and interesting cocktail recipes. In my Blackberry Sage Gin and Tonics, the traditional gin and tonic drink gets a sweet upgrade with blackberries!
This post may contain affiliate links. Please click here to read my full disclosure policy.
Will the winter be over soon? Here's hoping! I'd like to think that making "spring-ish" drinks could help usher in the season sooner 🙂 These G+T's are based on a traditional gin and tonic cocktail. Blackberries are muddled with a sage simple syrup and a little bit of lemon juice before adding gin. The drink is topped with San Pelligrino, but regular club soda or tonic water would also work if you prefer.
I also am a big fan of garnishes on my cocktails, and I saw this little trick in a BHG magazine recently. You take two toothpicks and stick them through your garnish with just a bit of space between them, and then slide it over the rim of the glass. And voila: a sophisticated looking garnish that doesn't have to be readjusted each time you take a sip!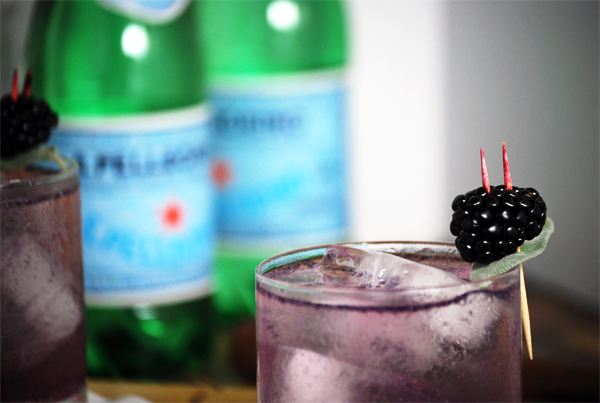 Now it's your turn: what is your favorite spin on a classic cocktail? Let me know by commenting below, or make your cocktail creation and tag @thecharmingdetroiter on Instagram!