July is National Ice Cream Month! Which obviously means I'll use any excuse to grab a Dairy Queen, or to make these tasty berry ice cream floats!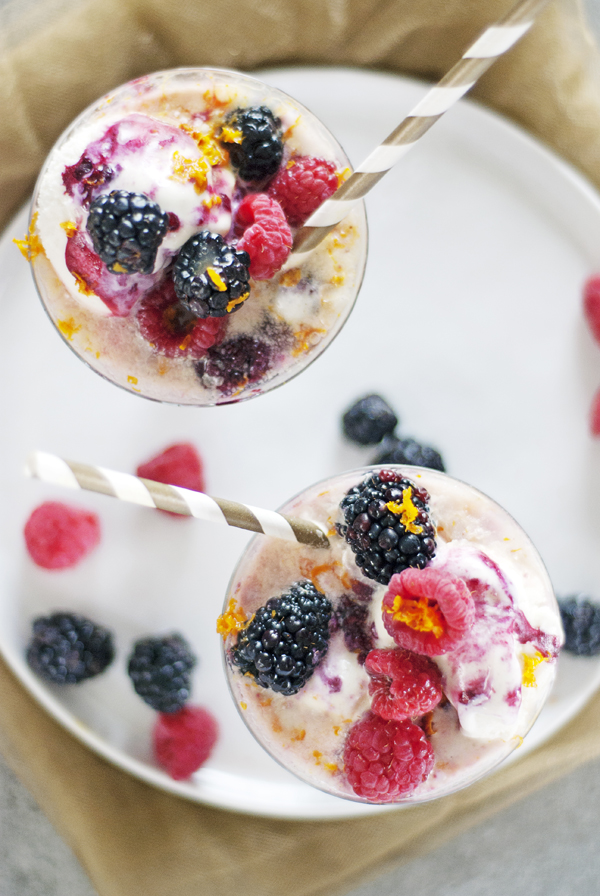 This post may contain affiliate links. Please click here to read my full disclosure policy.
I love ice cream. I mean, come on. What's not to love about that peanut butter and cookie dough blizzard I scarfed down from our local DQ last night? Maybe these berry ice cream floats might be better. Because let me tell you – they are bubbly and berry-licious!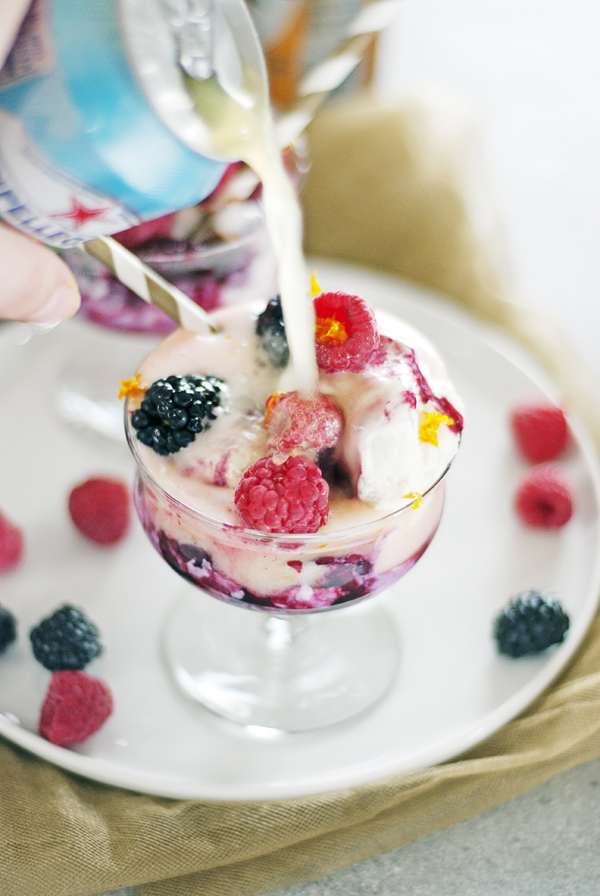 I've been kind of obsessed with this whole "pouring liquid things over ice cream" idea ever since my sister and I dined at a restaurant called Balena in Chicago. This was at least 4 years ago, but I still remember the dessert we had: it was a beautiful homemade vanilla ice cream paired with homemade cinnamon sugar donut holes. It was served with a side shot of espresso that you poured over the ice cream and in which you then dunked the donuts. The way the ice cream started to fizz and melt when you poured the liquid over it – I'll never forget how delicious that dish was!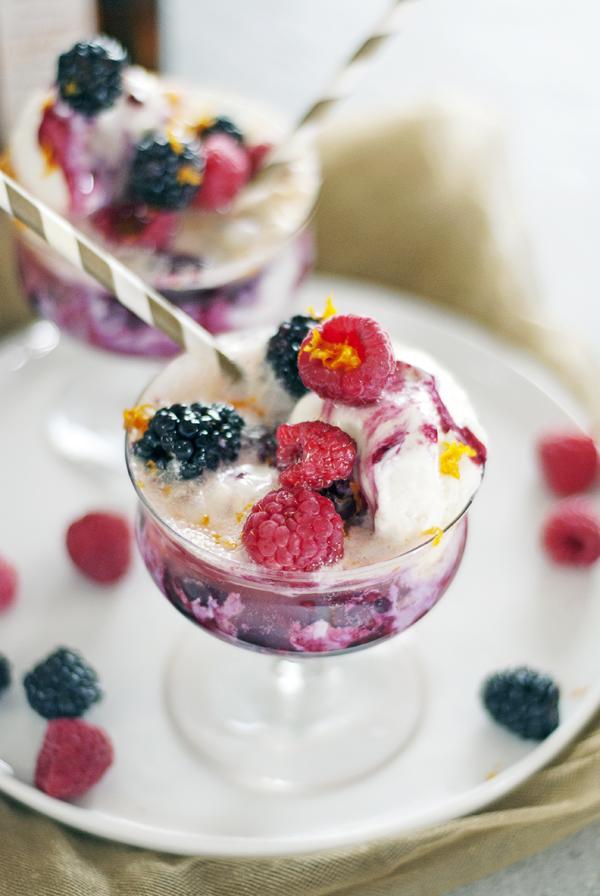 Which is why I was super excited to share this recipe with you all today. These ice cream floats feature refreshing vanilla ice cream paired with a super simple warm berry compote. I kicked it up a notch with this compote too, with the addition of orange liqueur! This helps play off the citrus notes of the San Pellegrino Aranciata, which I used to top off the dish for some bubbly. Add some fresh blackberries and raspberries, and a hint of orange zest, and you've got a winning summer dessert combo. My mouth is watering again just writing about it!
Related: Grilled Melon with Ice Cream and Lemon Honey Drizzle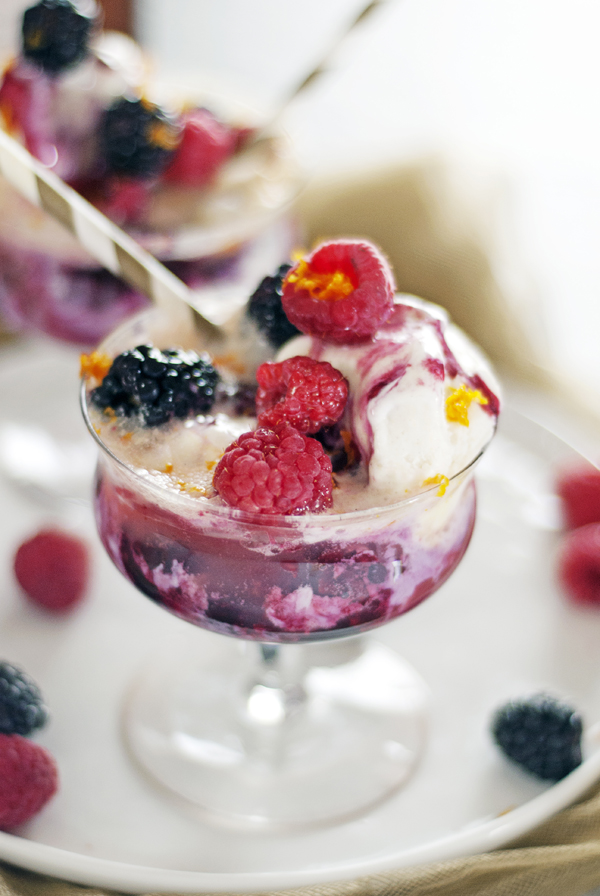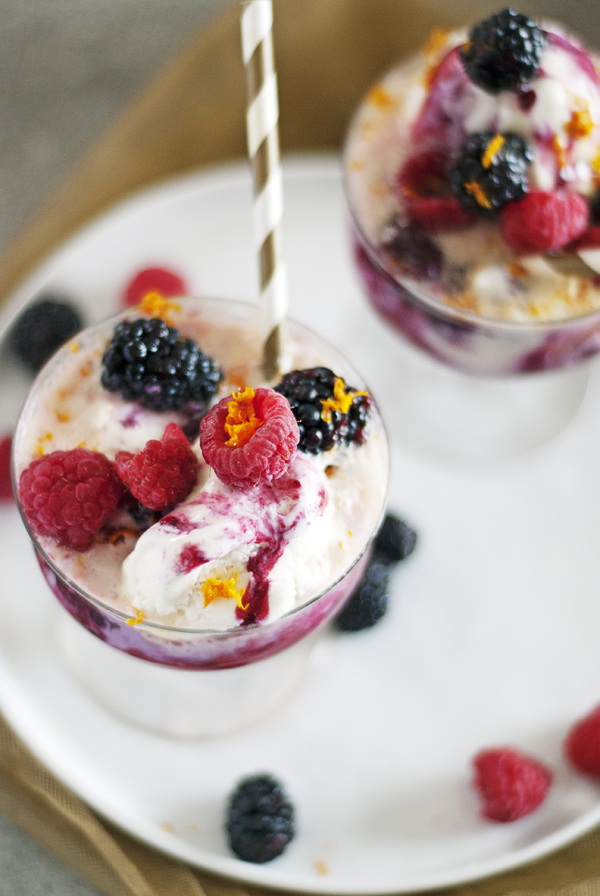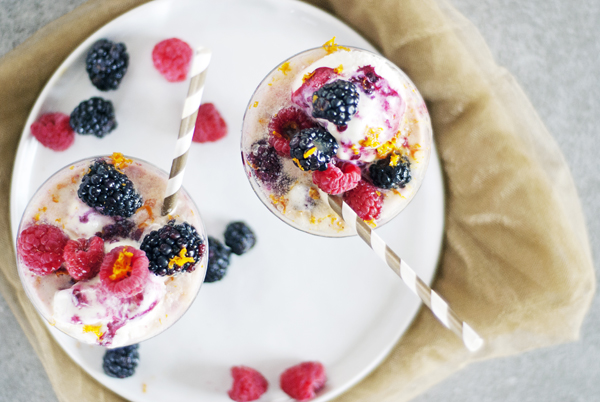 Now it's your turn: what is your favorite ice cream float flavor combination? Share with me by commenting below – and I'd also love to hear your other great ideas for beating this summer heat!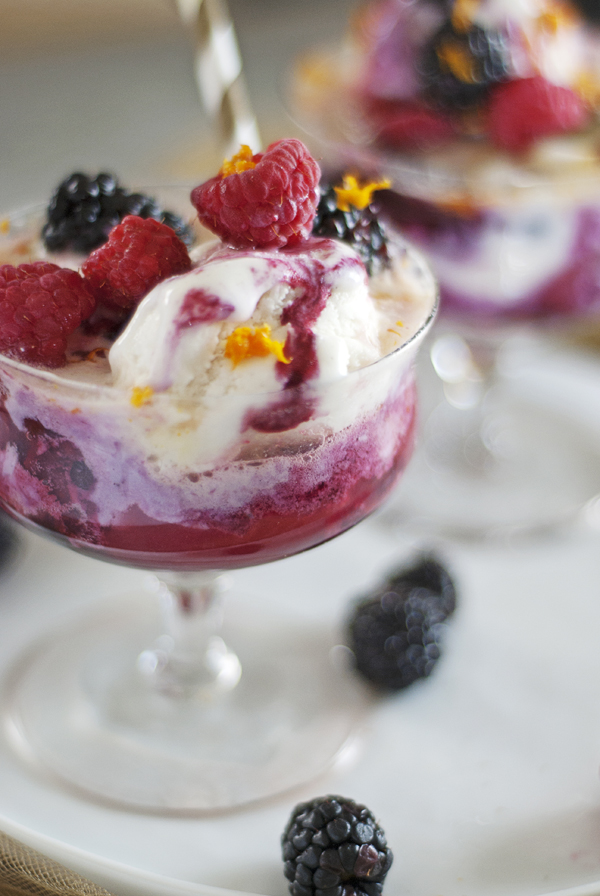 [optin-cat id="1965″]