Autumn is the time for rich, indulgent desserts, like today's recipe for banana creme brûlée, featuring bananas, rum caramel sauce, and fresh lime zest!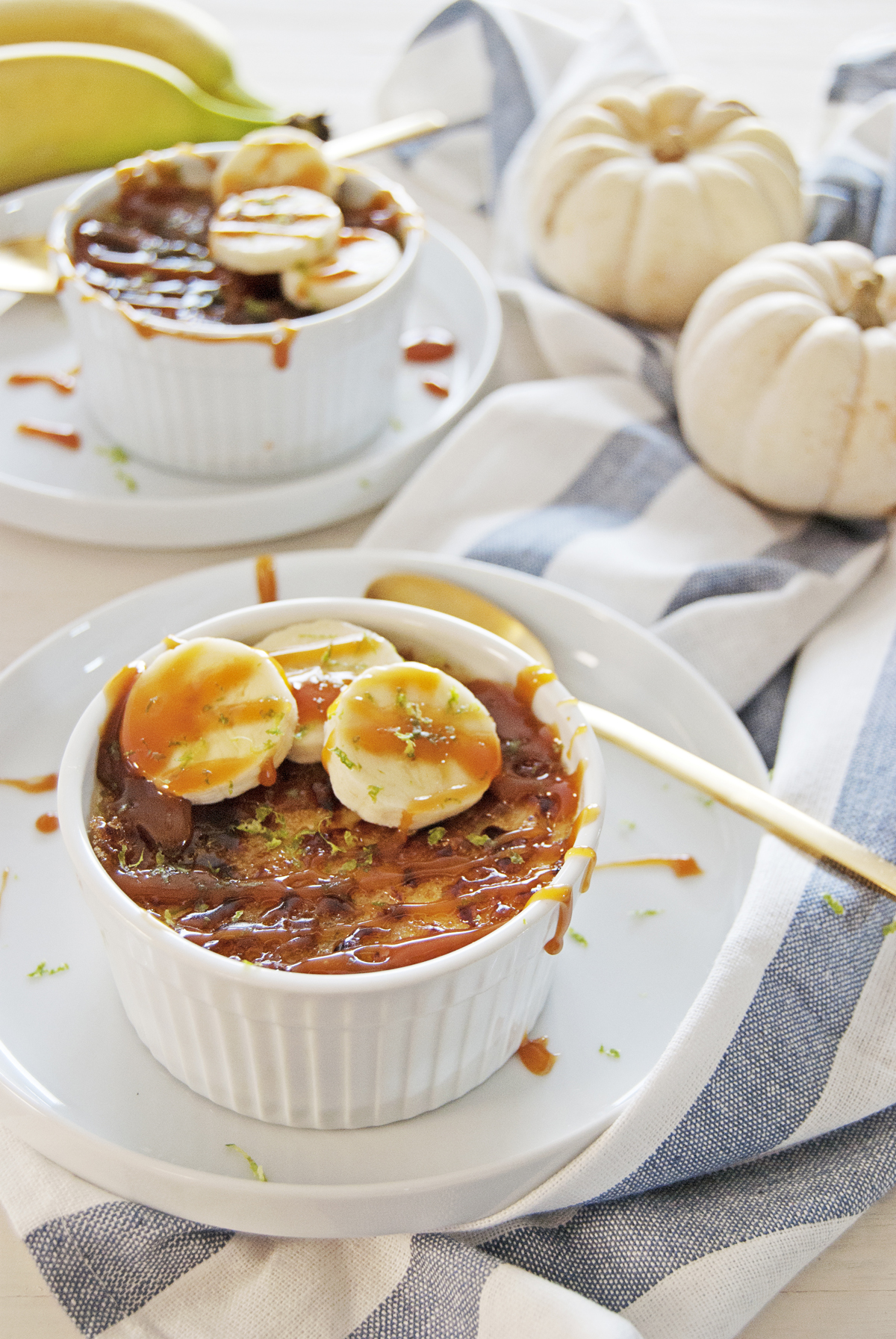 This post may contain affiliate links. Please click here to read my full disclosure policy.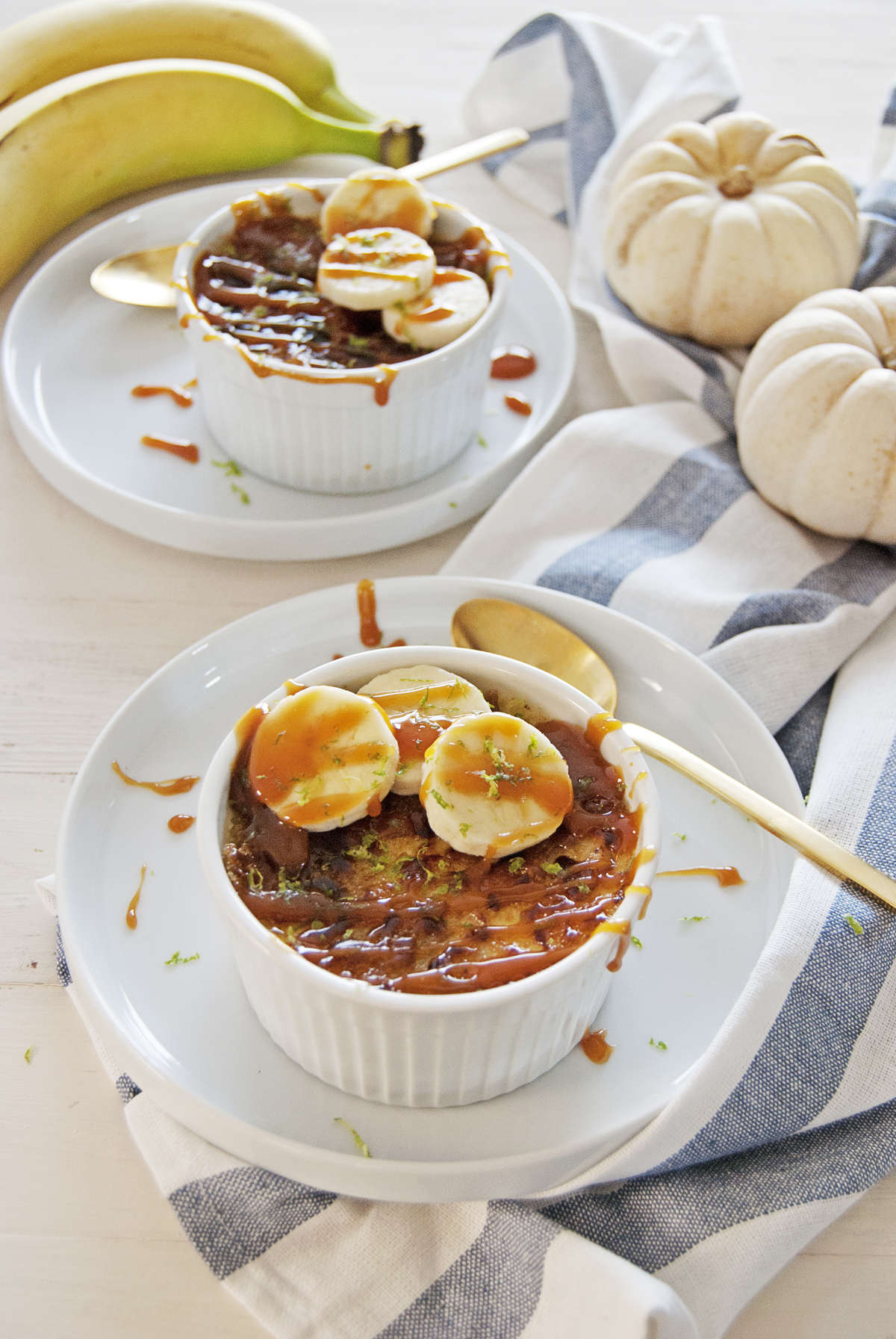 So you guys. In t-9 days the hubby and I will be on our way back to Disney World, the beginning of it all! And by "it all," I mean our almost 5 years of dating (and almost 5 months of marriage!)! In January of 2012, I met my future husband at Disney's Hollywood Studios where he ended up competing in the American Idol Experience show (which is sadly no more). It was the perfect fairytale story: he told me that night that he was going to marry me one day, and just 2 1/2 years later we were back in the most magical place on earth with him proposing to me in front of Mickey Mouse!
Related: Strawberries and Cream Scones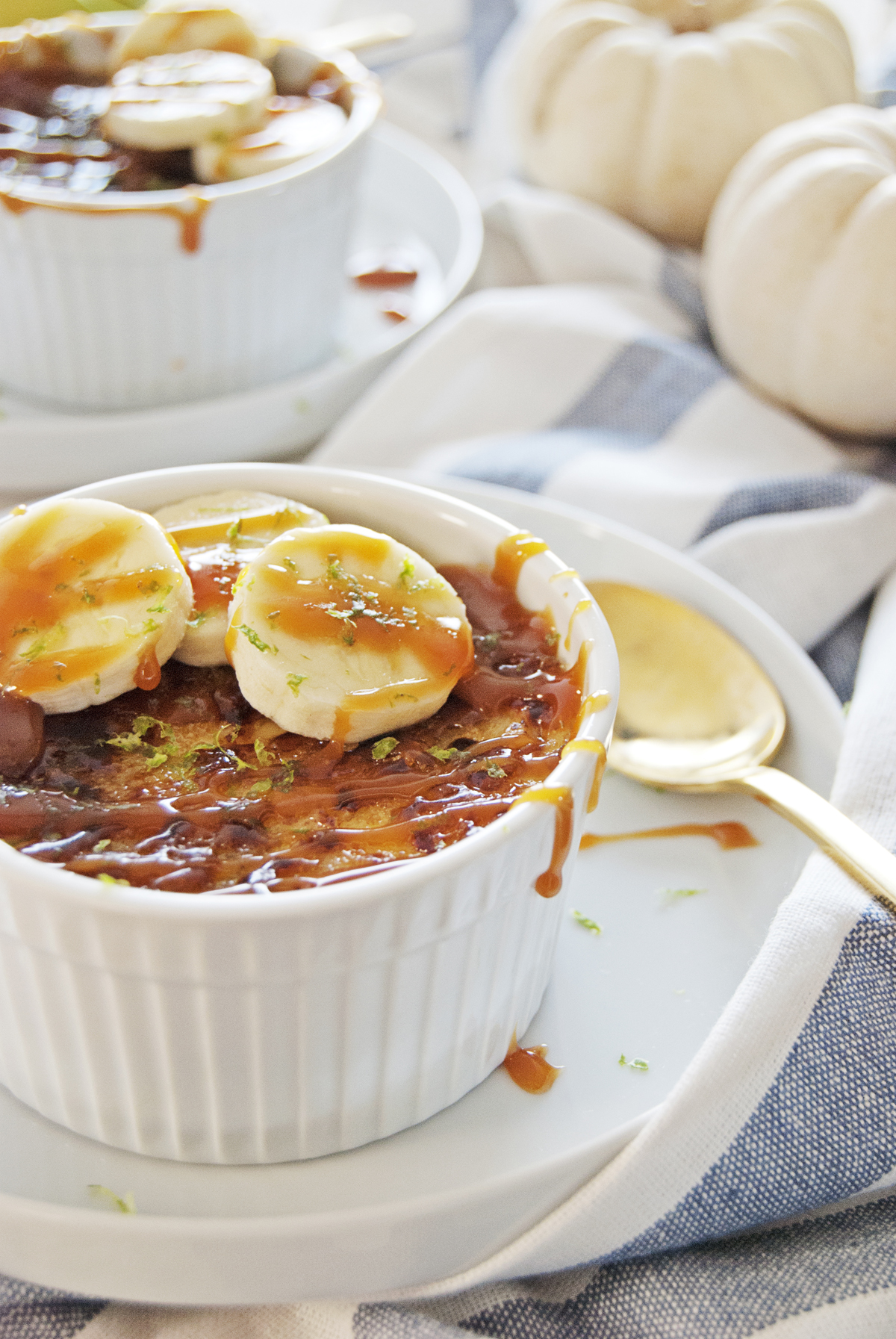 I can't even put into words how excited I am to be going back after this 11 month Disney drought. Boo that's a long time. I am looking forward to going back to all our favorite rides, favorite restaurants, and of course to the Epcot Food & Wine Festival!
Although my husband's family has been visiting Disney yearly since before he was born, he has never been to the Food & Wine Festival before, so this will be a new experience for both of us! There are so many options to choose from that we literally printed out the list of food and beverage offerings and highlighted the ones we plan on trying. We printed off the list and highlighted it. Are you kidding me? 🙂
Related: Berry Ice Cream Floats with Sparkling Aranciata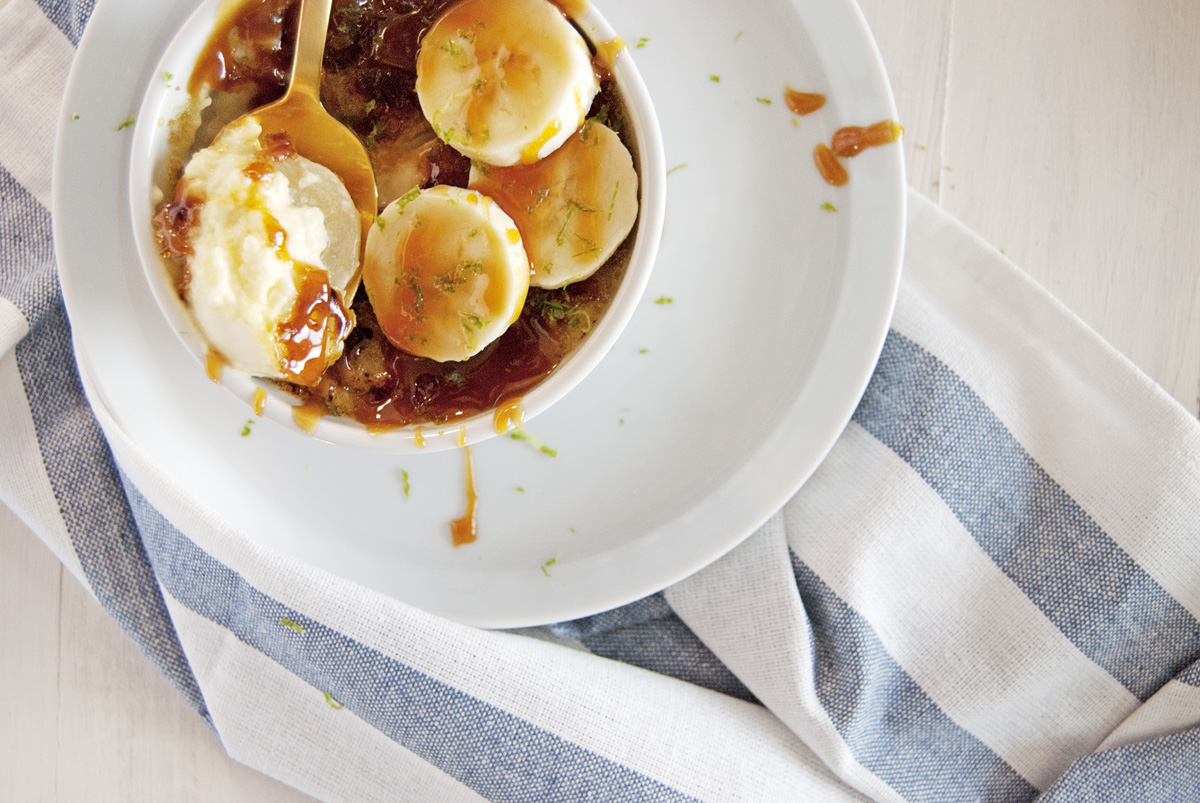 Unfortunately the list didn't include any deliciously luscious banana creme brûlée option, the recipe I'm sharing with you all today! This banana creme brûlée is a beautiful twist on a traditional creme brûlée recipe. I first put a layer of bananas in the bottom of each ramekin before pouring in the creme brûlée to cook. I also made a simple rum caramel sauce to top the creme brûlée with, as if it wasn't luscious enough! Sliced bananas and lime zest as a garnish give a fresh finish.
Related: How to Plan the Ultimate Adult Trip to Walt Disney World: Part 1
Related: Five Disney Table Service Restaurants that Every New Guest Should Try
Related: My Top 10 Favorite Places to Eat and Drink in Disney World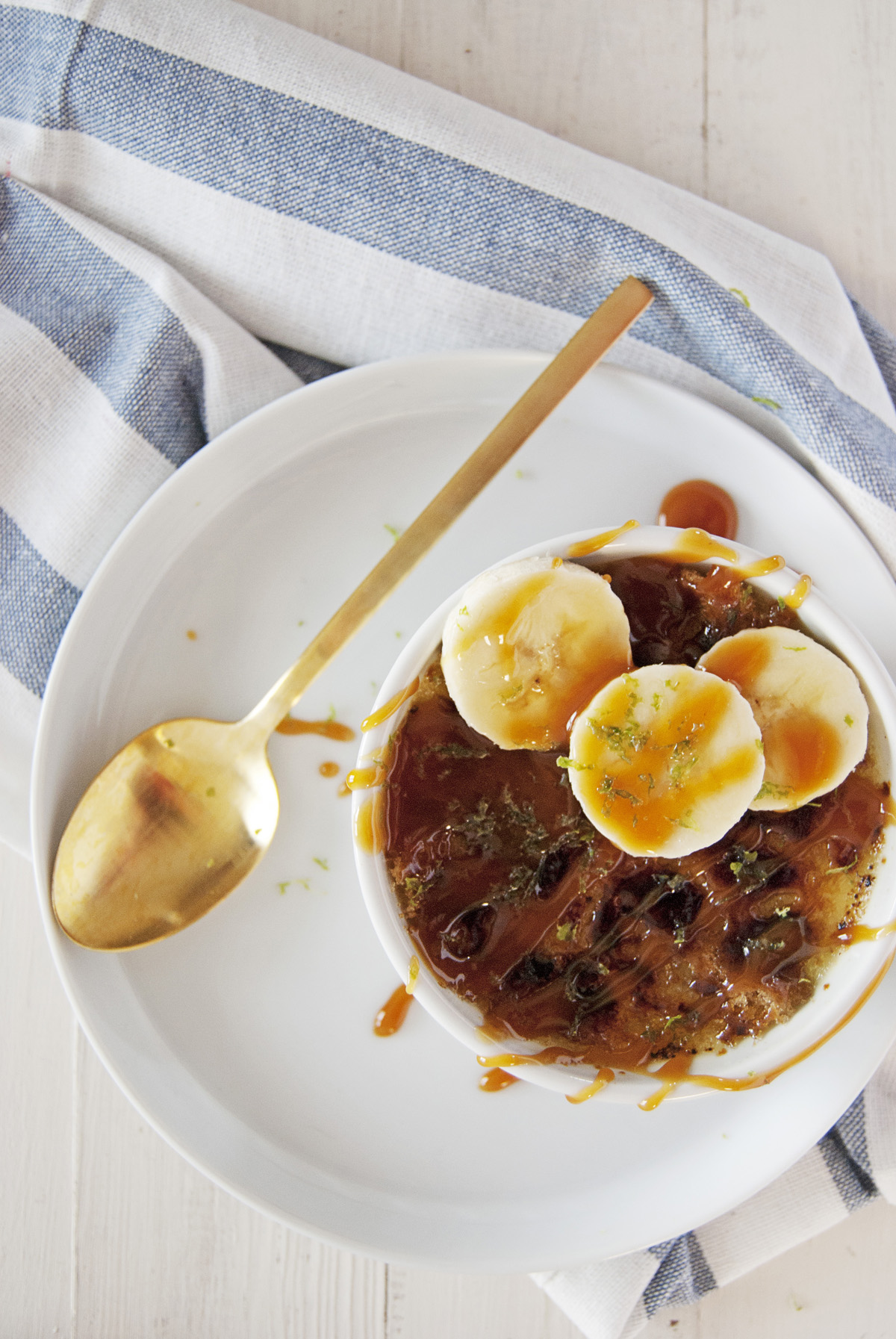 Now it's your turn: what is your favorite Disney restaurant or which restaurant are you so excited to try one day? Share with me by commenting below!