My baked crawfish mac and cheese is THE ultimate comfort food, I promise!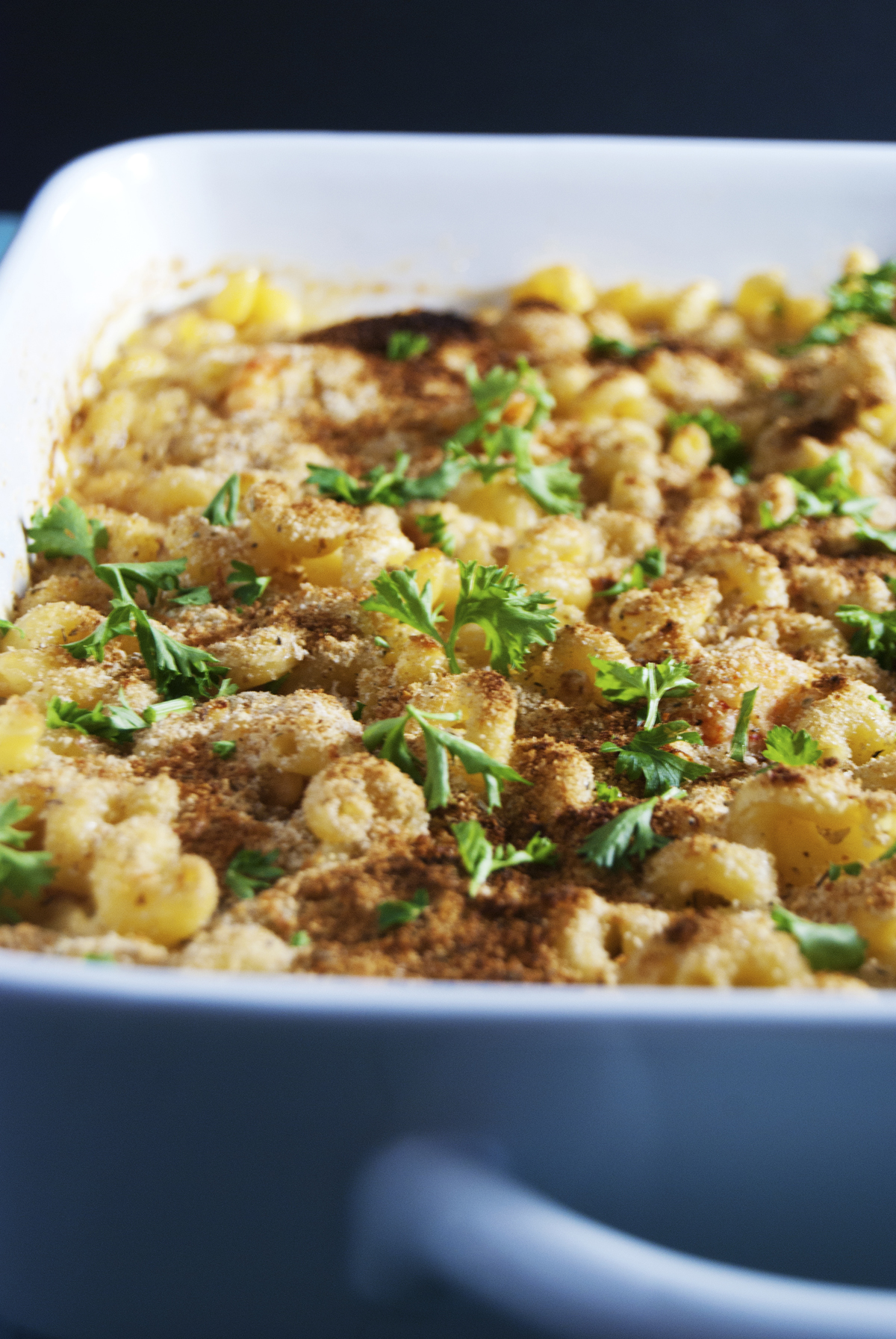 This post may contain affiliate links. Please click here to read my full disclosure policy.
Really quick: I'm giving a $5 Amazon Gift Card away to one lucky winner! How to enter? Fill out this survey about meal planning to help me research for my next big project!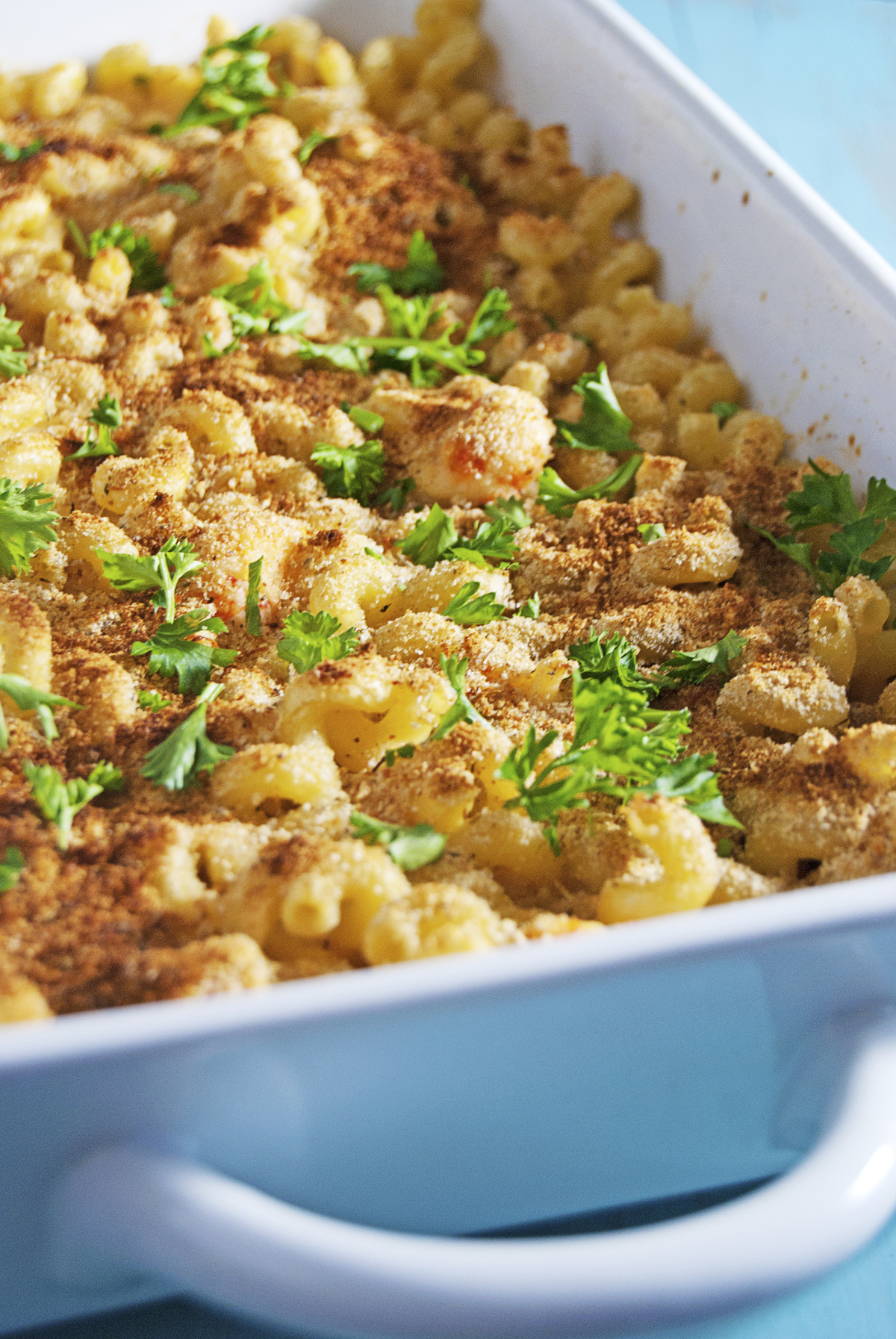 Oh my gosh, would it snow already please? I know that sounds insane, but with how cold it has been out I just want to see some pretty white flakes all over the ground instead of brown dirt!
But regardless of what the ground is like outside, comforting home cooking is the name of the game in the kitchen! Today I'm sharing my take on a recipe that classically defines comfort food: macaroni and cheese. My recipe for crawfish mac and cheese kicks it up a notch with tasty Southern flavors and beautifully mouthwatering crawfish!
Related: Mom's Chicken "Chicky" Pasta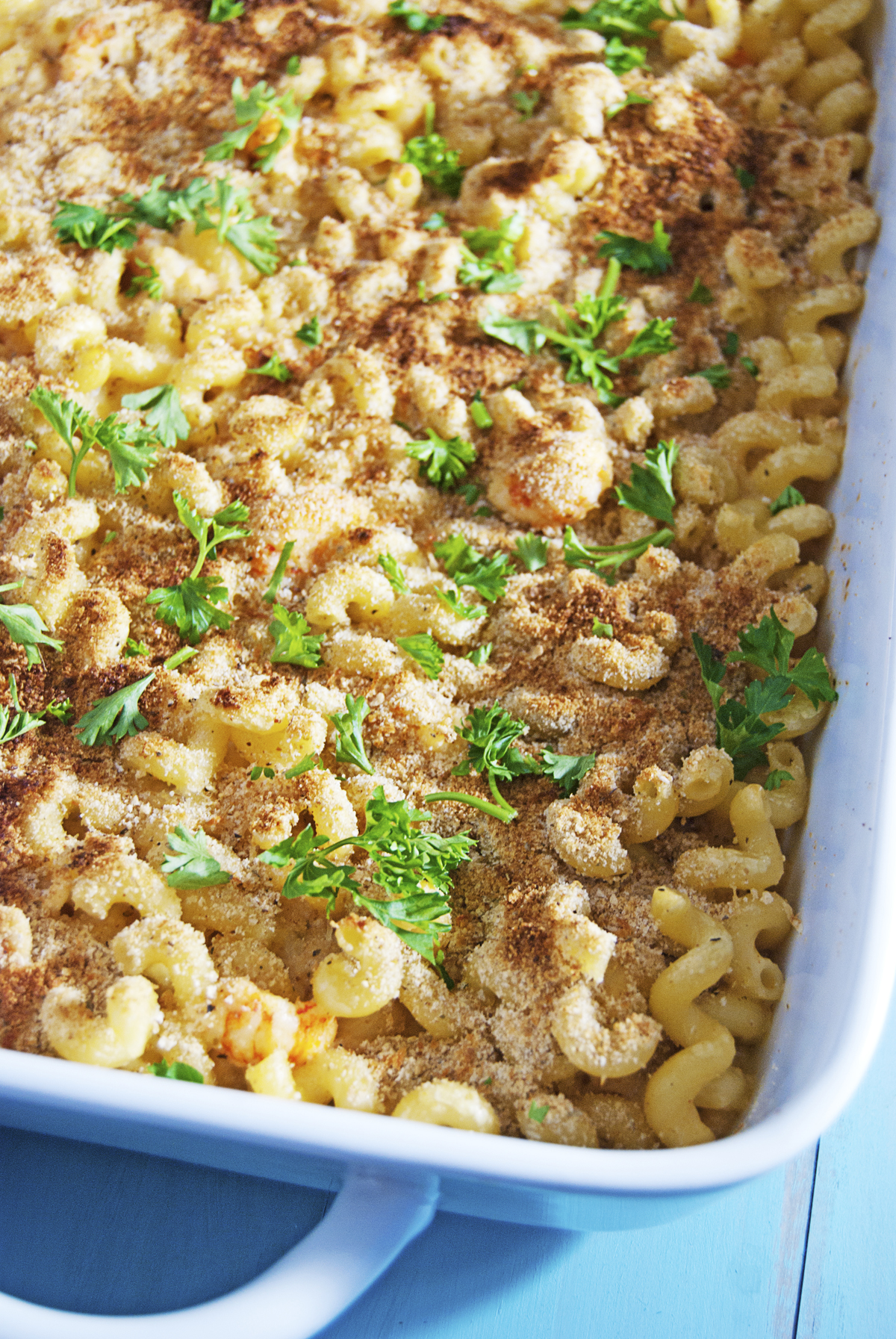 For this recipe, I made a traditional roux to start. I then used a handful of delicious spices to give it a Southern flavor twist, including cayenne, paprika, dried oregano and dried thyme. I love using spices because they are an easy way to pack a big flavor punch without extra calories. Score! After adding dairy and chicken stock and thickening up the sauce base, next comes the cheese! Here I wanted to pack a second flavor punch, and chose creamy gruyere and sharp cheddar cheese.
I love using spices because they are an easy way to pack a big flavor punch without extra calories. http://wp.me/p61F7n-23D
Click To Tweet
Next up the noodles get tossed with this beautiful sauce and cooked crawfish. Into the oven with a breadcrumb and Parmesan cheese topping for just under a half an hour and you've got a super tasty twist on a classic comfort food recipe!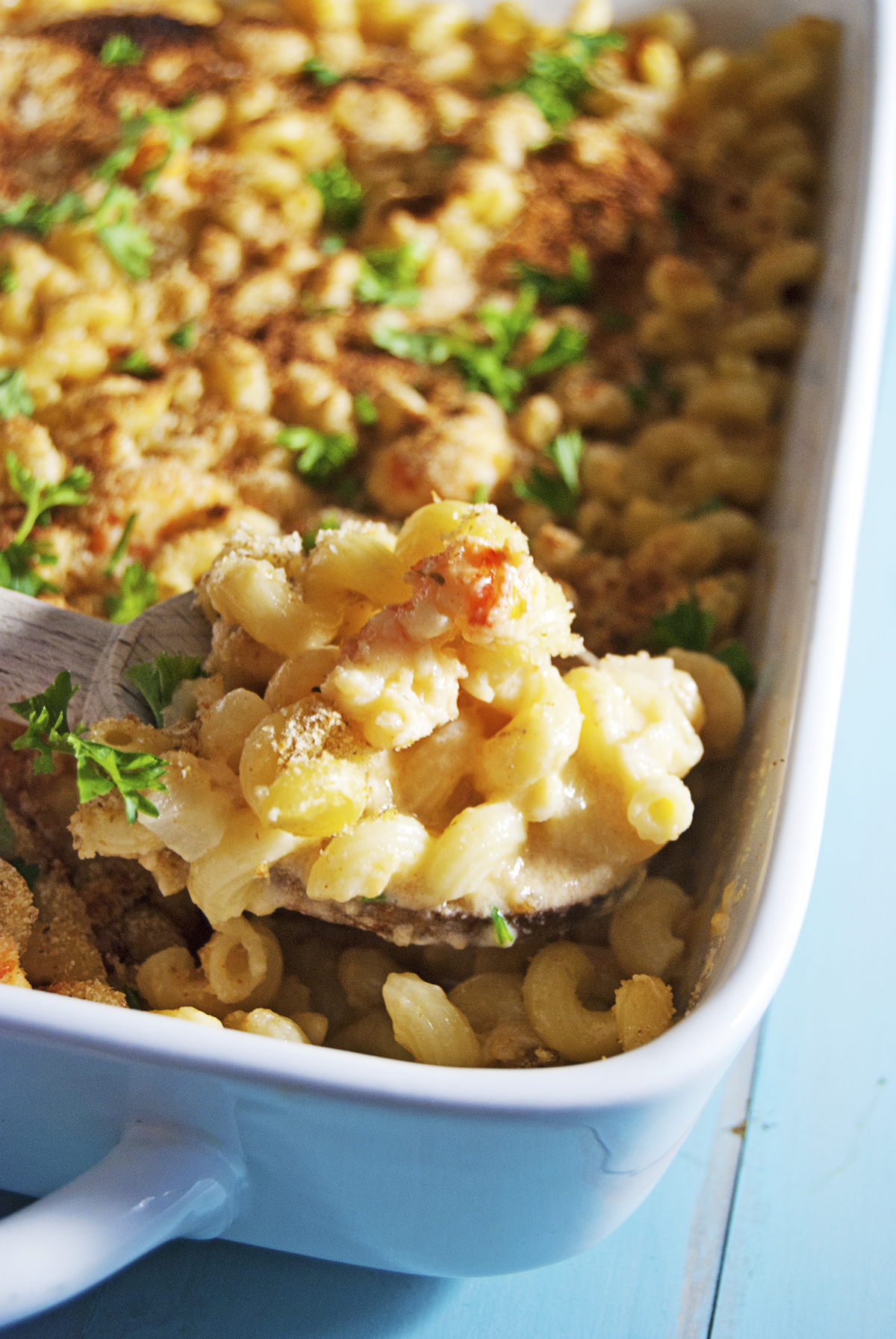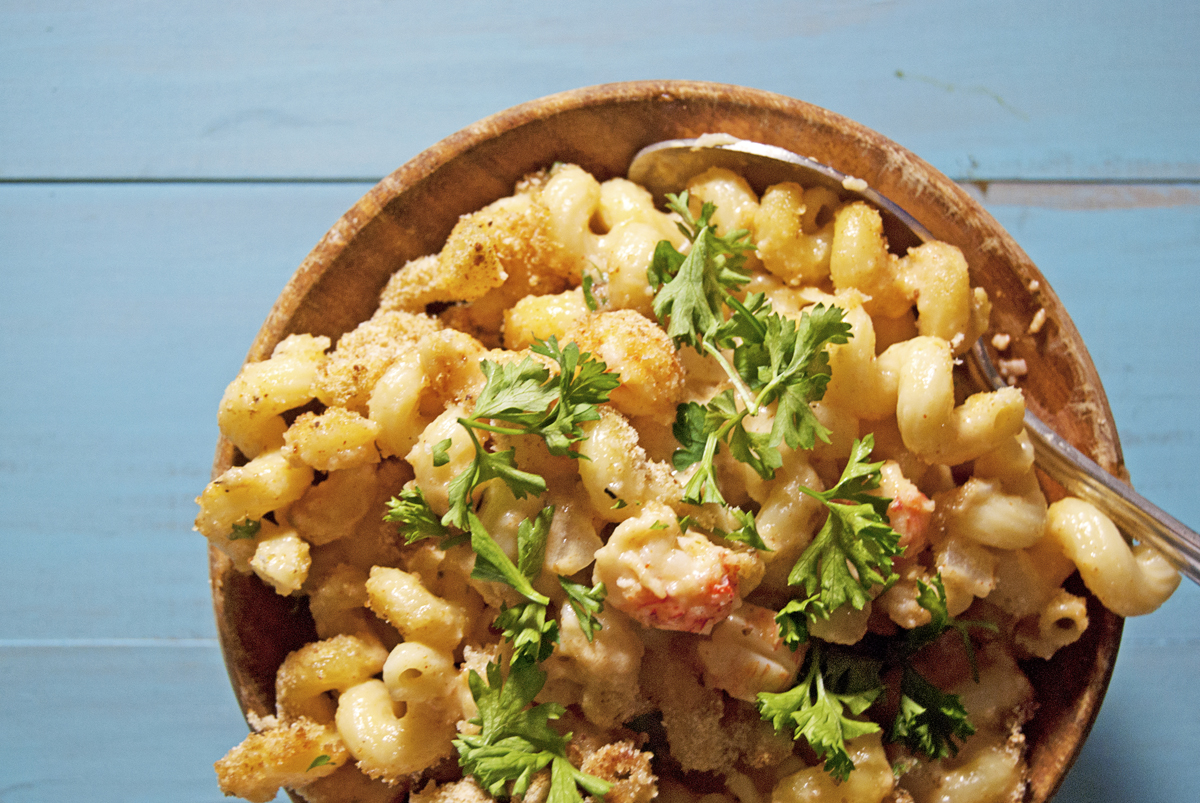 Related: Creamy Garlic Chicken Pasta
Related: Creamy Balsamic Pasta
Related: Lemon Oregano Chicken Pasta with Sautéed Onions and Bell Peppers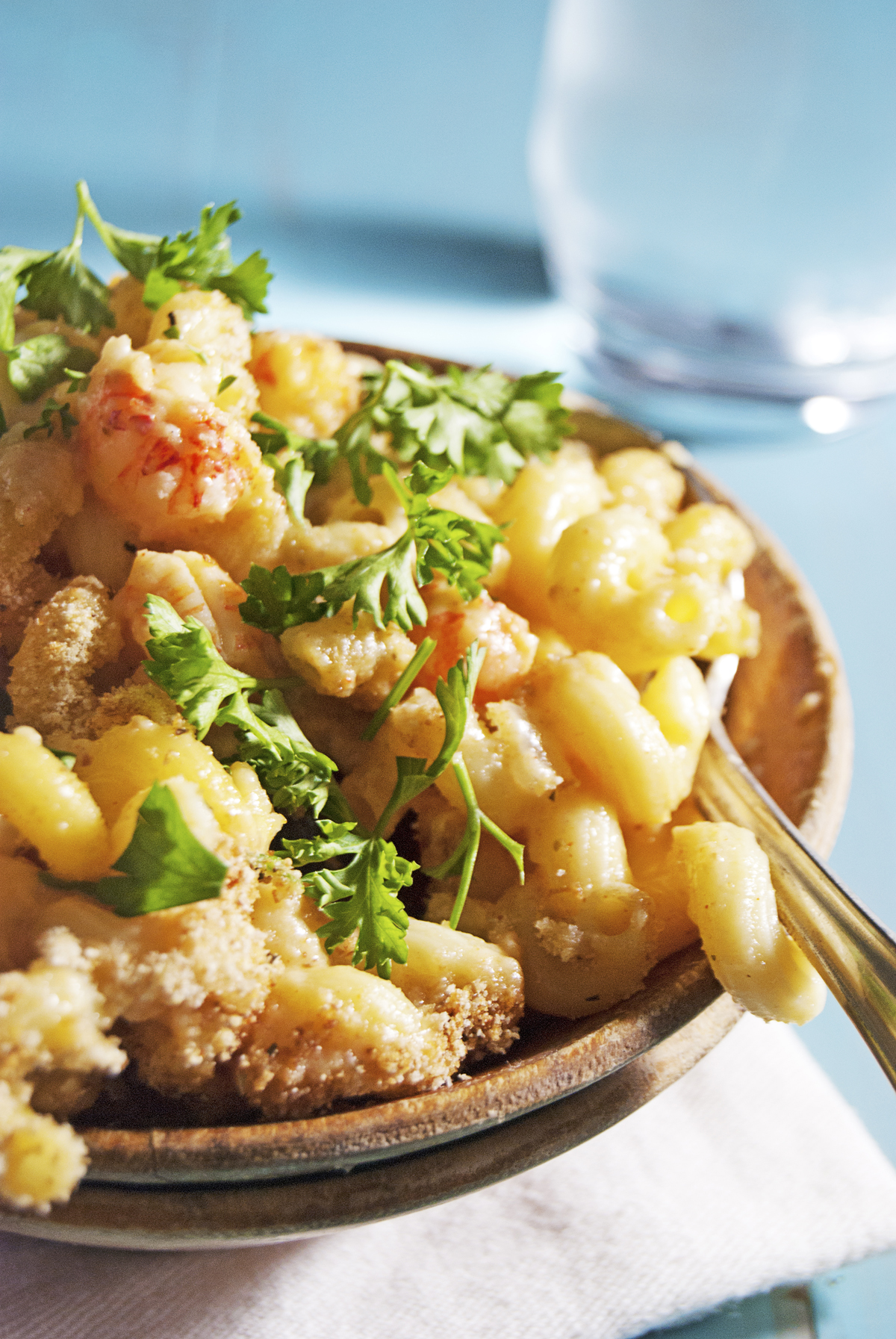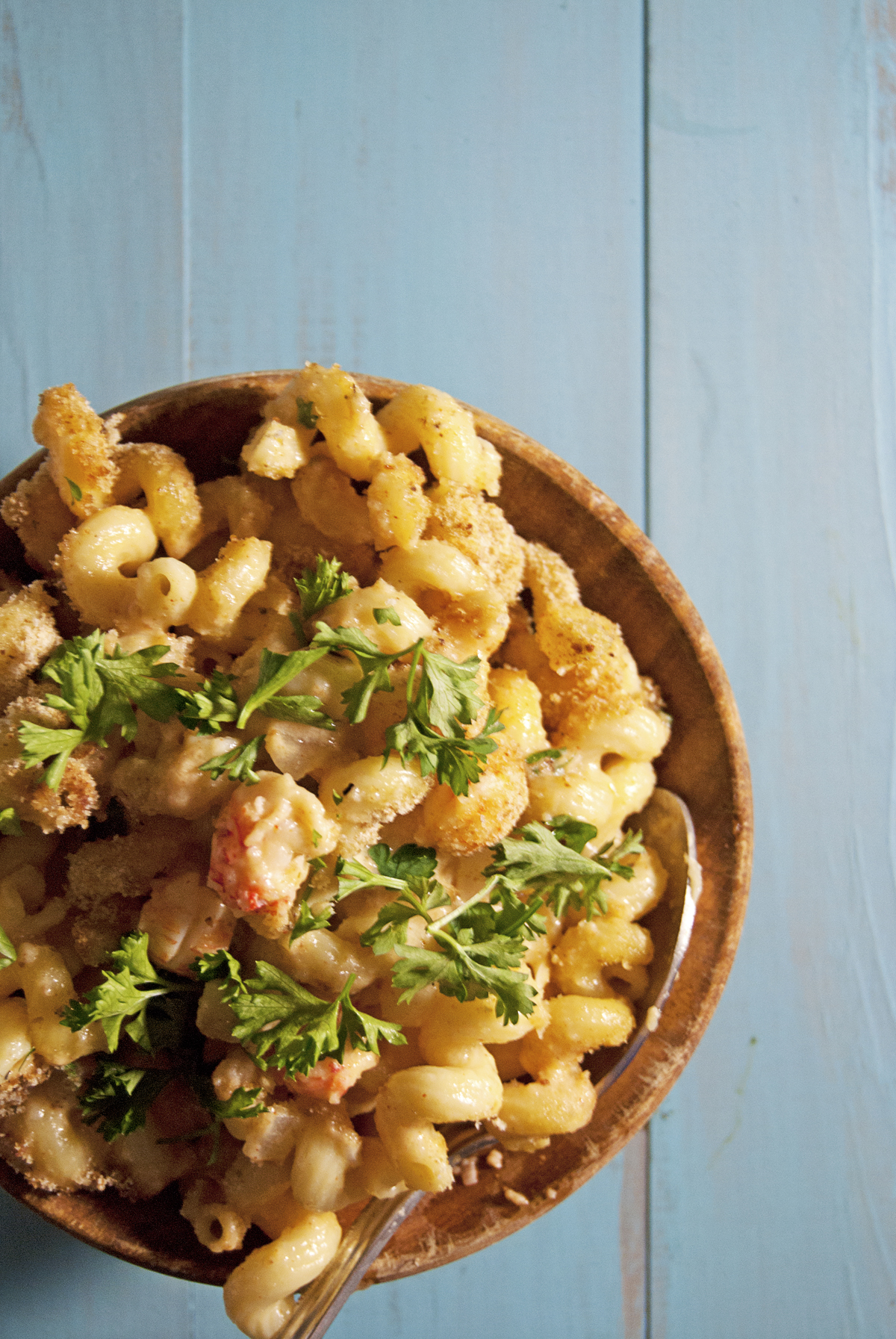 Now it's your turn: what is your favorite twist on classic macaroni and cheese? Share with me by commenting below!