Oooh boy it has been a busy first couple of weeks of 2017! Let's all take a breather today and relax with this smoked sage cocktail. There's bourbon. I promise.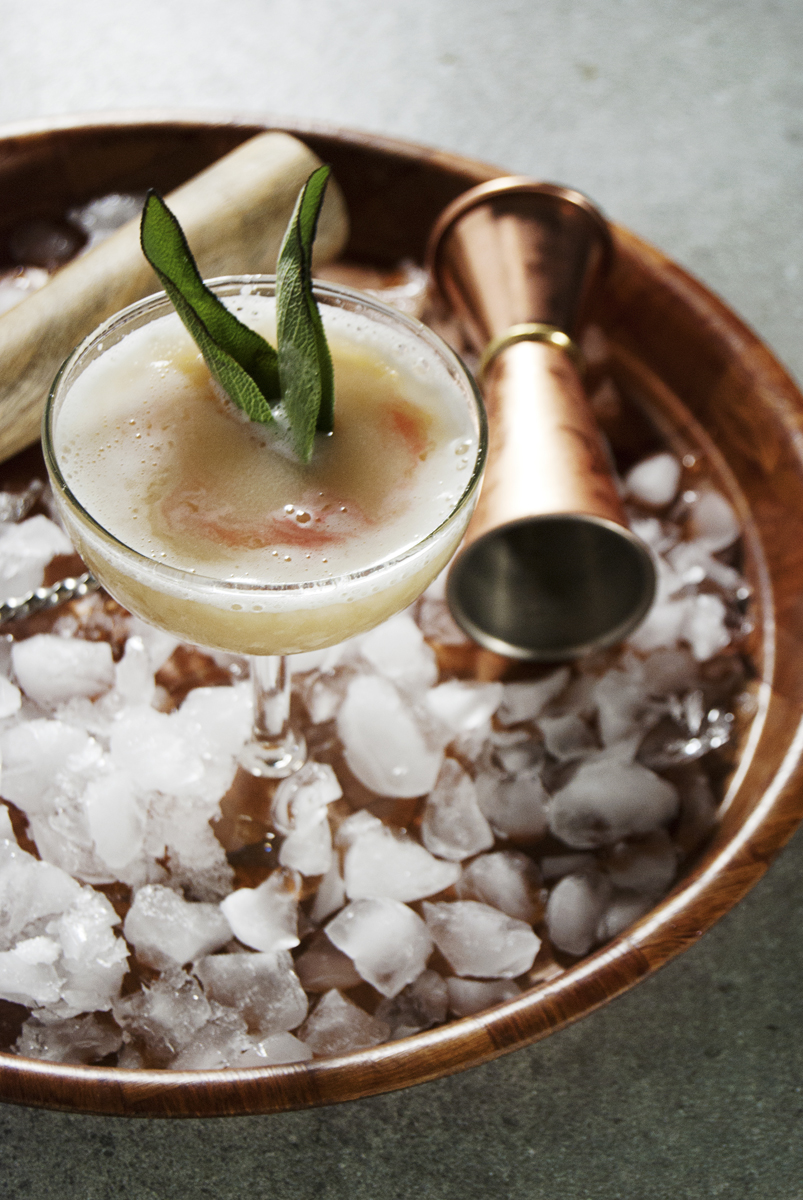 This post may contain affiliate links. Please click here to read my full disclosure policy.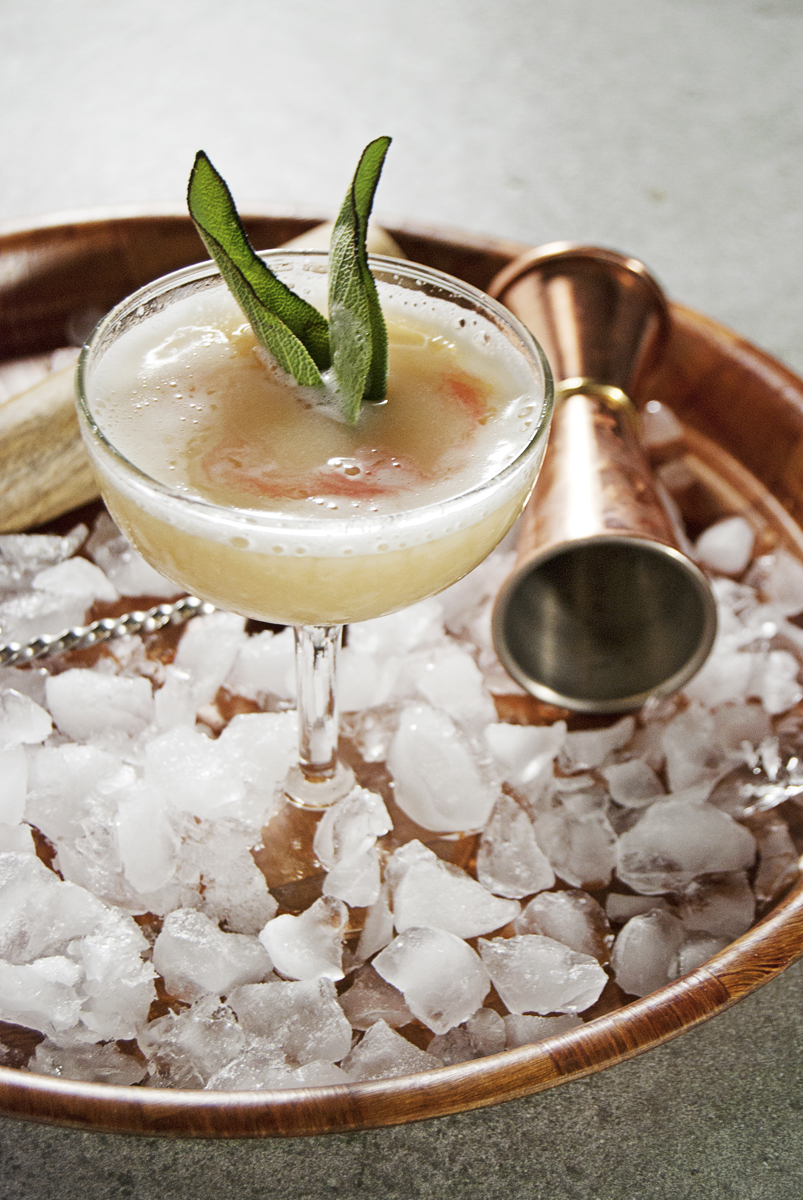 Wowzer it's been a busy couple of weeks. On top of the insanity at work with both my own job and my husband's, we are going through the lengthy process of listing the apartment I own in downtown Detroit for sale. We spent a couple of days cleaning and fixing things up before the photographer came yesterday. Last week I mentioned how hard it has been for me to part with this chapter of my life, and sad was the only way to describe how I felt walking out of the loft Wednesday evening.
But all good things must come to an end, and I'm grateful to have this new chapter of my life include a wonderful husband and two lovable puppies! And today, as we have welcomed the new year, I feel like toasting to the next chapter. These smoked sage cocktails are the perfect vehicle to do so!
Related: The Fontleroy: A Bourbon Cocktail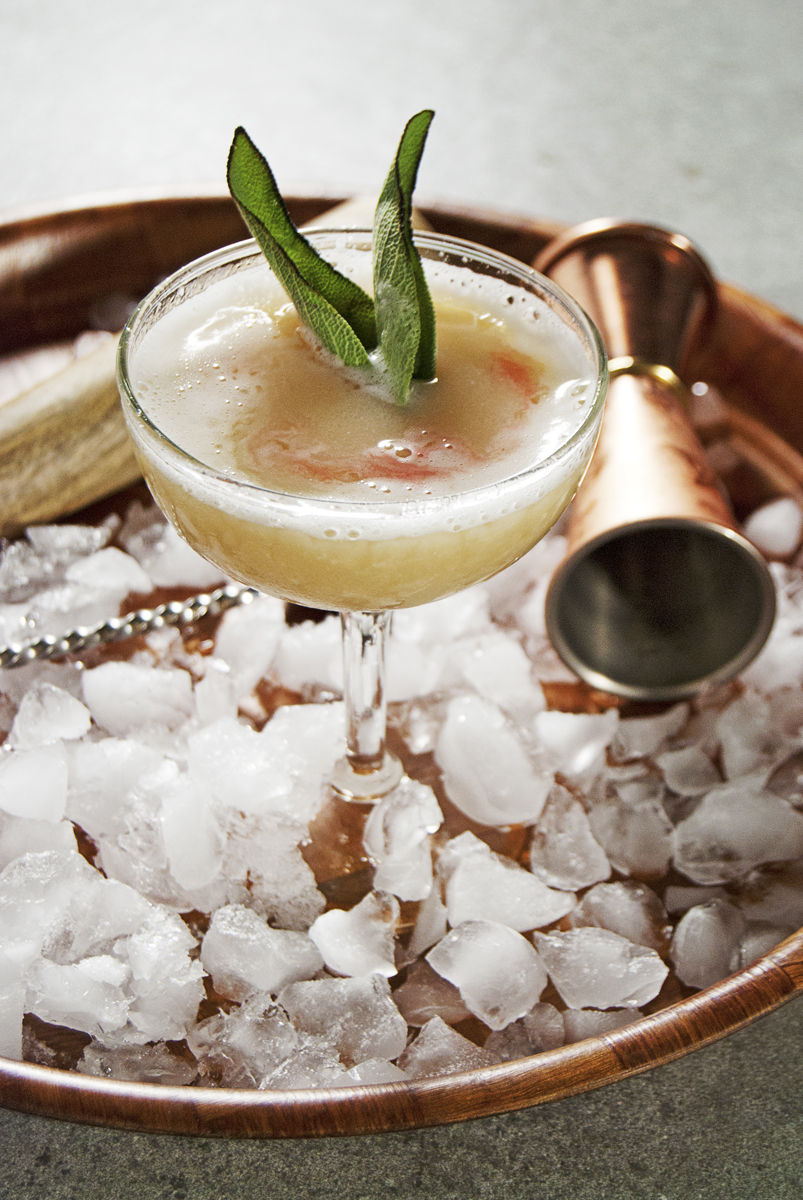 Bourbon? Yes, please! First, though, let's make this simple syrup. It's got grated ginger and fresh sage, and it's so tasty that it will be your new favorite simple syrup. Next we pair this with fresh lemon juice and tasty bourbon. Use your favorite bourbon! This is the time – this cocktail is too good to skimp on that cheap stuff, y'all. An egg white, bitters, and fresh sage leaves burnt at the ends for a smoky aroma finish off this beauty. I love the mixture of smelling the smoked herbs with the earthiness of the bourbon. Mmmm!
Related: Indian Winter: A Cardamom Cocktail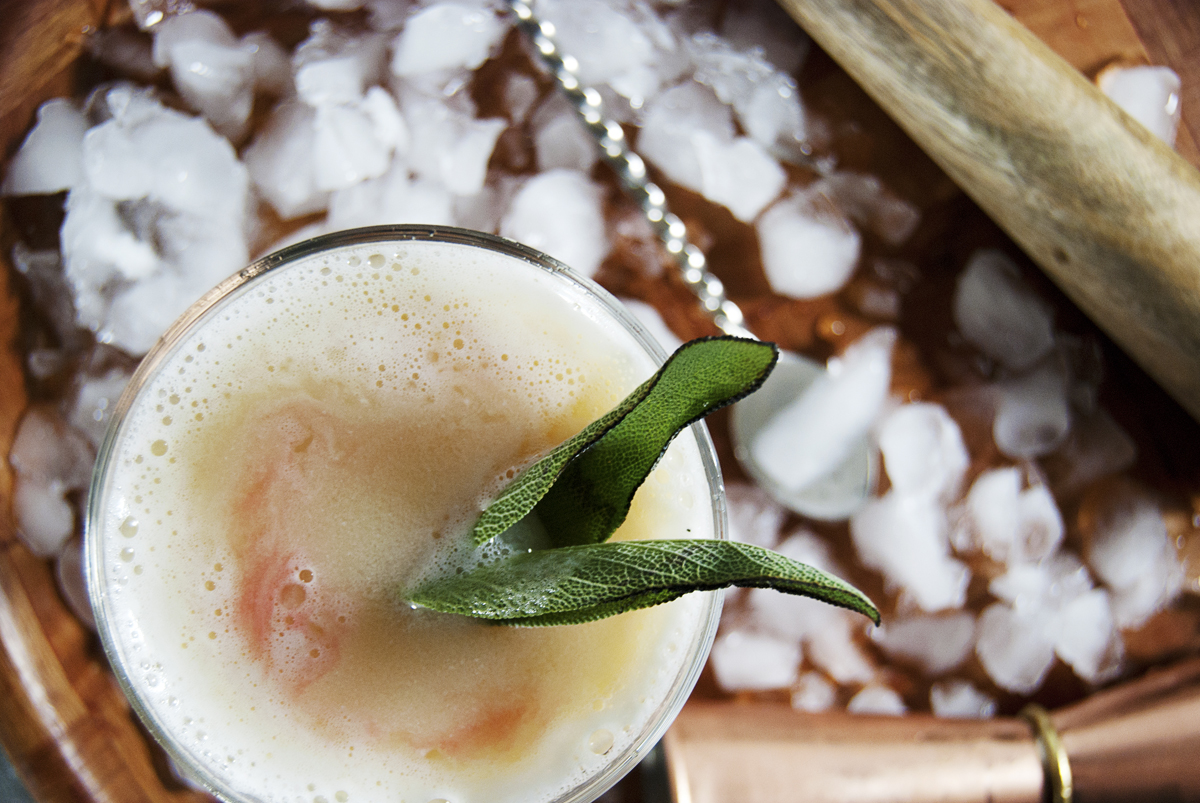 Now it's your turn: what changes are you toasting to this year? Share with me by commenting below!