A tart and refreshingly spring cocktail that mixes bourbon with fresh clementine juice, honey, and thyme.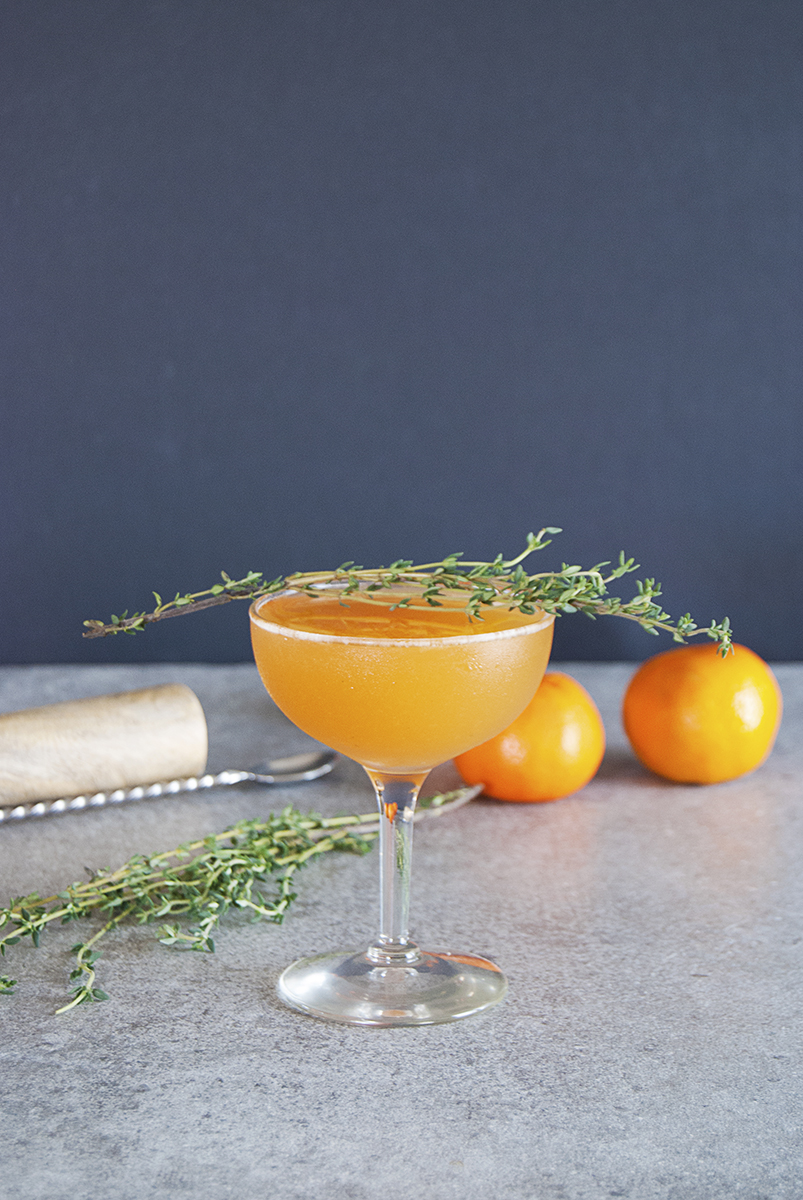 This post may contain affiliate links. Please click here to read my full disclosure policy.
It's crazy sometimes how time flies. It's been two years already since our incredible trip to Kentucky for the Keeneland Derby in 2015. Since then we've said our wedding vows, added a second puppy to our family, and seen our friends family's grow with the birth of multiple babies. It makes you realize the importance of the concept of living in the moment. We have these memories for the rest of our lives, but we will never quite be in that place again.
Our next "friends trip" will be filled now with laughing babies and jokes about Diaper Genies. (What are those things, seriously, though?) They will require double the cost on dog boarding while we're out of town, and they won't carry quite so many late night dance parties as they used to. But I hope they continue to be filled with beautiful friends and family, and delicious food and drink. Because those are the things that last: the people who we gather around the table with, and the food we cook to share with them.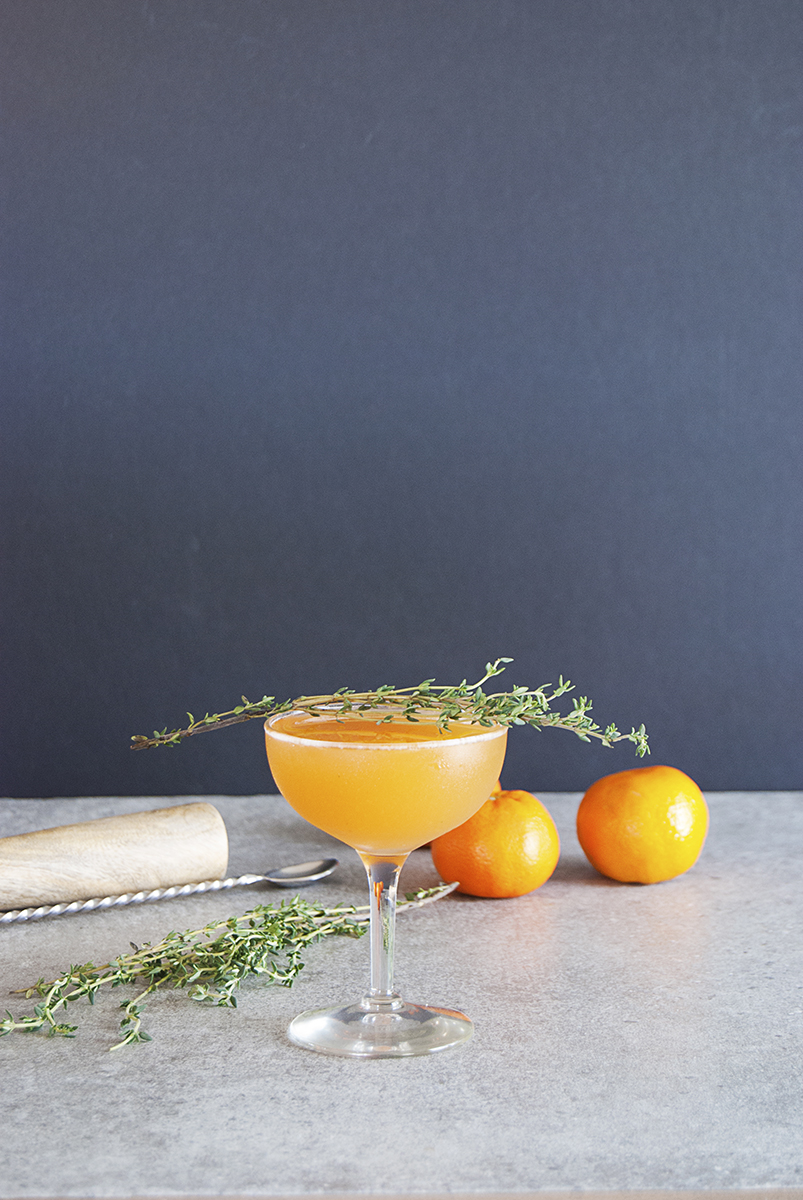 And for you to share with your loved ones is a Derby inspired cocktail of my own! As I previously wrote about, I'm becoming a big fan of bourbon after we headed down to the Kentucky Bourbon Trail for my sister's bachelorette party last year. Because it is such a potent liquor with a bite to it, I like to pair my bourbon with real fresh flavors. In this case: fresh squeezed clementine juice with just-picked thyme!
Related: The Fontleroy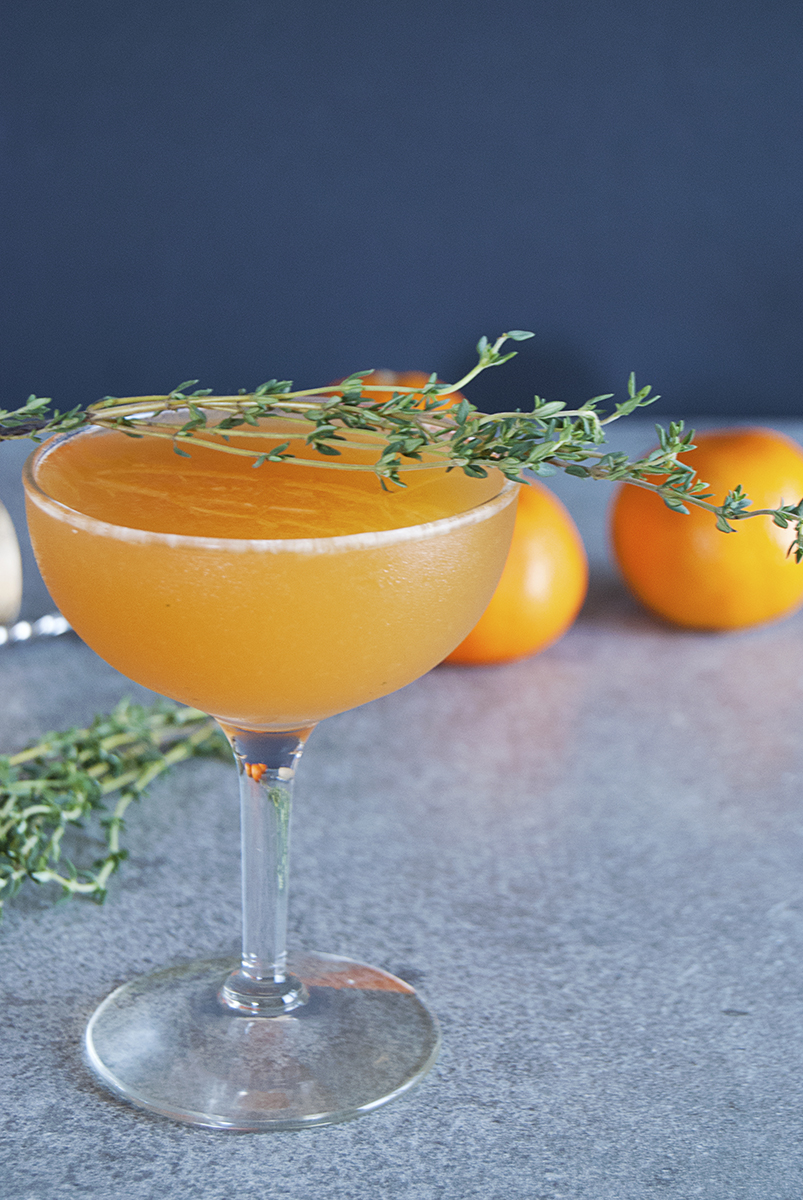 The fresh clementine juice really helps to balance out the strength of the bourbon, and a splash of Cointreau rounds out the citrus flavors. Topping it with a honey simple syrup and a few dashes of bitters completes the drink before shaking it like crazy in your cocktail shaker!
Related: Bringing Back Cocktail Hour + Rosemary Honey Vodka Spritzers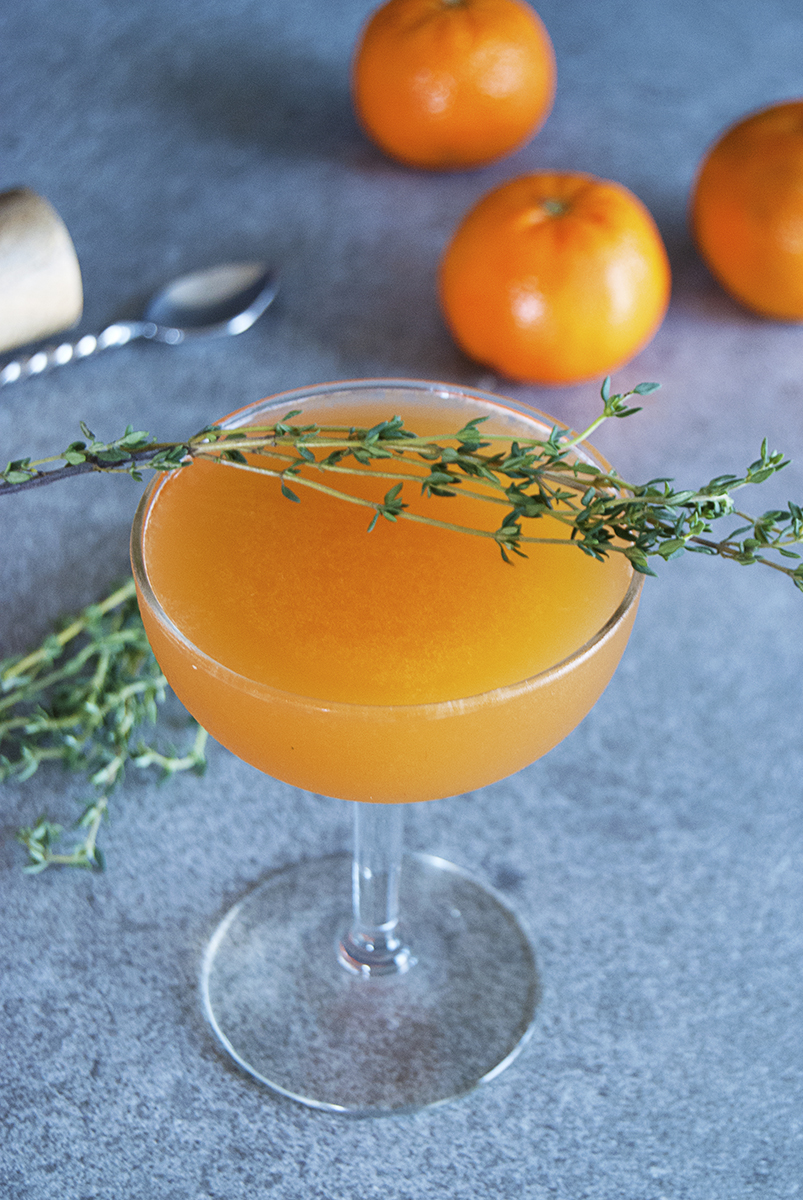 Pair this tasty treat with lots of finger foods and appetizers for your Derby party, such as: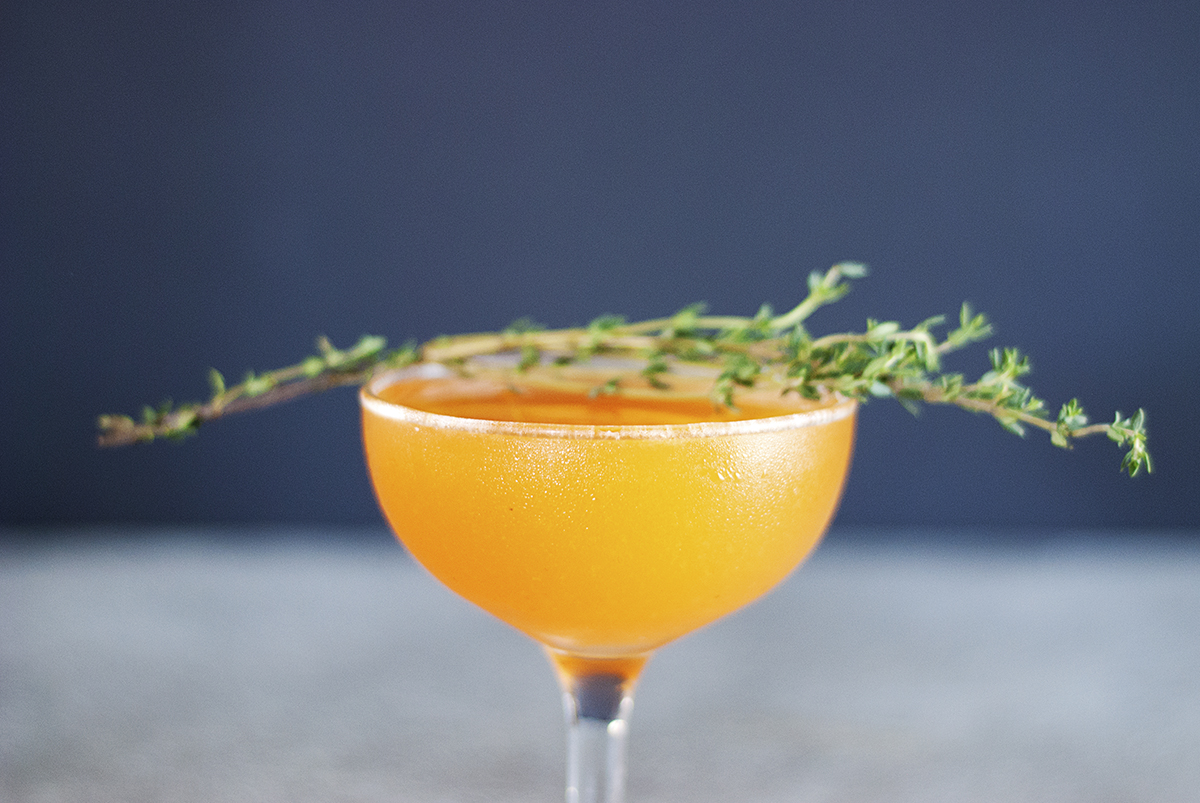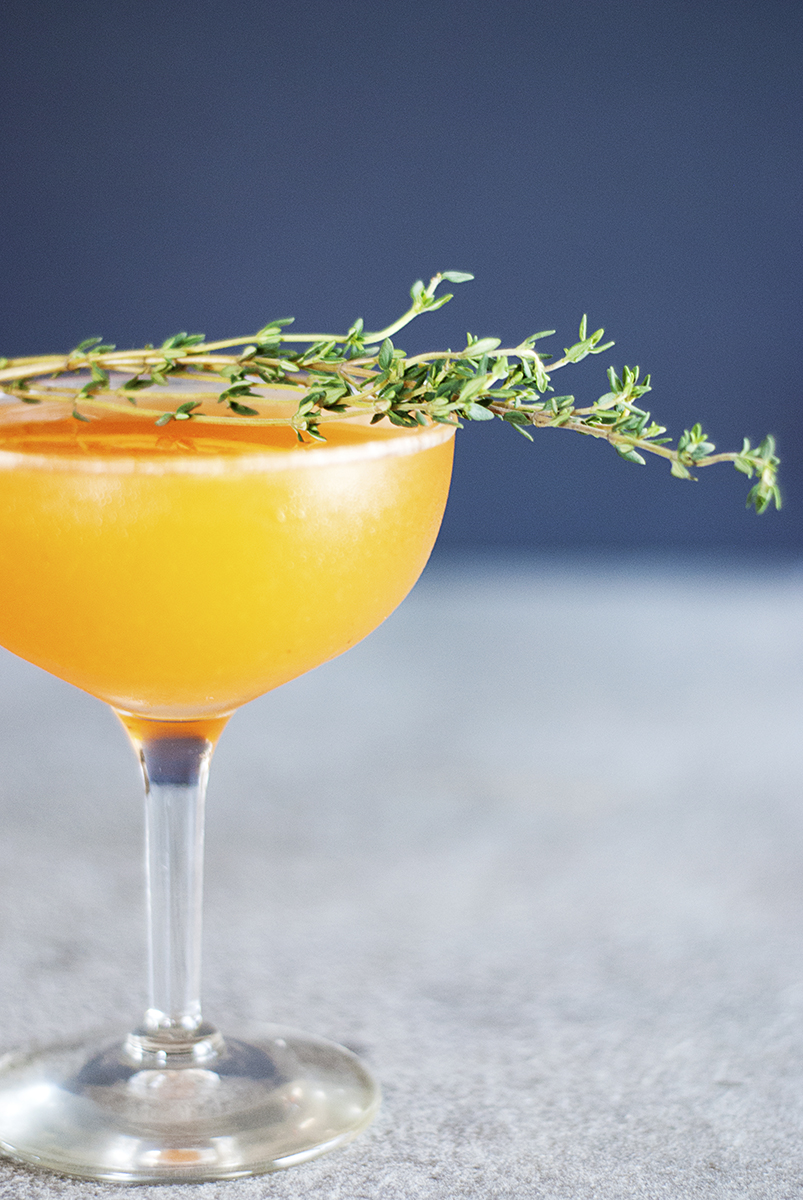 Now it's your turn: what is your favorite Derby cocktail? Share with me by commenting below!