We are currently one of almost 900,000 customers without power in Southeastern Michigan at the moment… so I'm really craving some simple, tasty food, like this smashed avocado toast with a simple cherry tomato salad!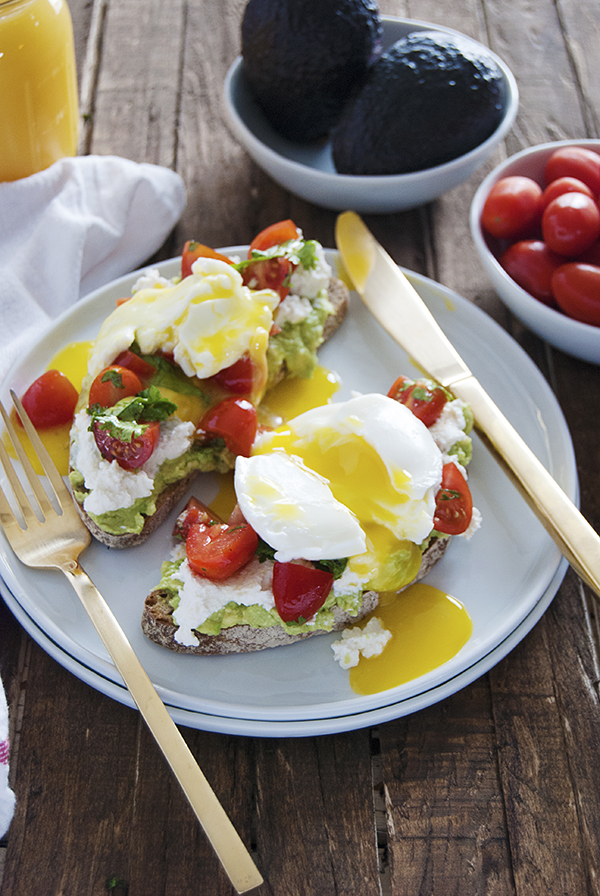 This post may contain affiliate links. Please click here to read my full disclosure policy.
It's funny how mother nature is always prompt in reminding us of how terrifying she can be. It's also a good reminder of how bad things could actually be, and have been in the past. This week about 900,000 customers in my neck of the woods (Southeastern Michigan) lost power due to extremely high, hurricane-level winds, including our home. It was pretty scary driving home that day with the wind whipping around, trees and downed power lines visible here and there.
I pulled in the driveway to find my husband ripping out an 8-foot section of our wooden fence that had been blown over by the wind, as the rest of our fence wobbled around like a sheet of paper in front of a fan. I was quickly taken back to the time I got a phone call from my then fiancé telling me that we had 18 inches of sewage water in our basement several years ago when the sewers flooded all over town after a particularly rough couple of days of stormy raining.
This could be worse.
We are safe, our puppies are safe. Those we love are safe. No trees were uprooted and deposited onto our home, like so many photos I've seen on social media from our area these past couple of days. This could have been way worse.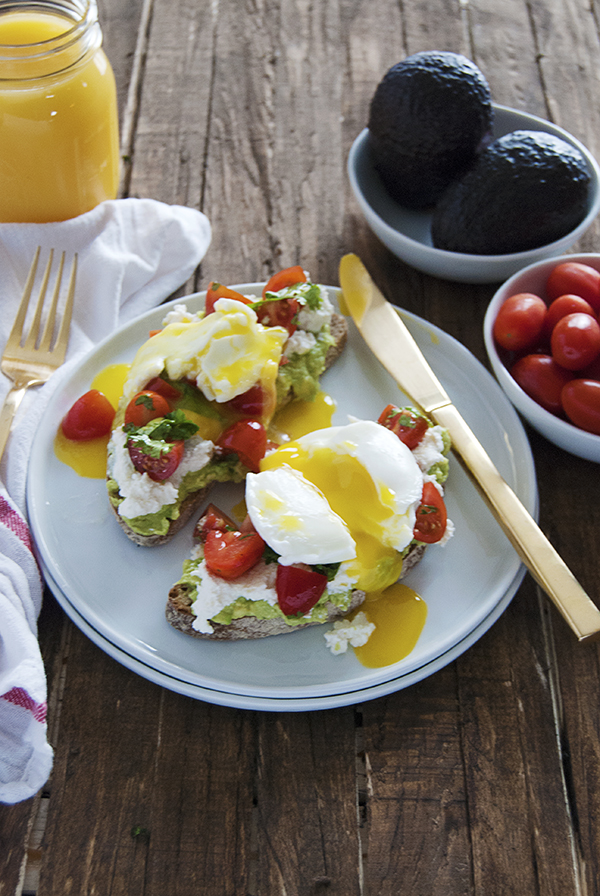 So… those times when the power is out. When you can't plug in both the refrigerator and the oven to the generator at the same time because the wattage is too high. (I guess that's a thing.) When the temperature decides to quickly drop to 27 degrees just two days later, when the power is still out. And when our candle supply is running dangerously low. These are the times when it really helps having those simple, tasty, easy-to-clean-up meals in your back pocket!
Related: 60 Second Quick Vinaigrettes
So today I'm sharing this tasty recipe for quick smashed avocado toasts, with deliciously fresh toppings. What are those toppings, you ask? First, let's get this out of the way: fresh poached eggs. Yep, that creamy delicious yolky goodness gets drizzled all over that smashed avocado. Next: super fresh ricotta. And I mean, don't get the stuff in the tub. Get the fresh-made ricotta at your local deli! Lastly, a fresh cherry tomato salad with a quick vinaigrette. Seriously, these toasts are loaded with freshness!
Related: Shrimp Toasts with Fresh Cucumber and Radishes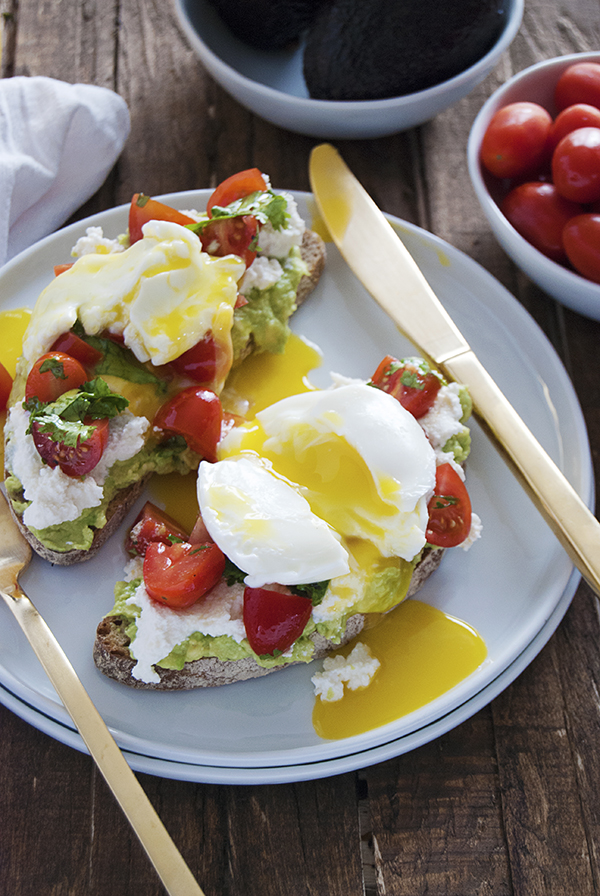 Now it's your turn: what are your go-to meals when your power is out? Share with me by commenting below!