This recipe for simple grilled shrimp is genuine Florida-inspired, and paired with hushpuppies that are crispy on the outside and fluffy and light on the inside.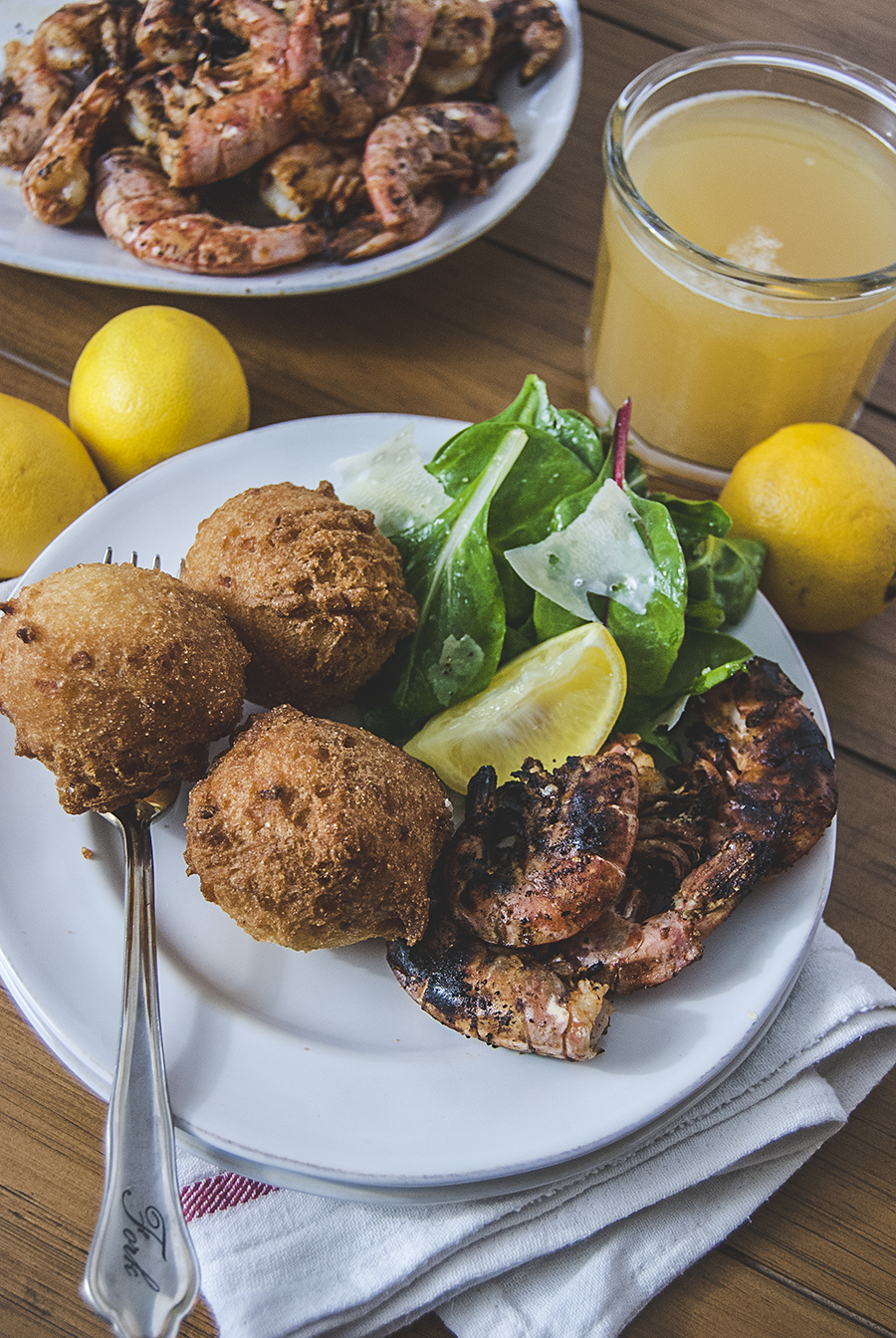 This post may contain affiliate links. Please click here to read my full disclosure policy.
Oh hey there! Is that you, spring? Trying so hard to come out from under a rock? We had our first day of 70's weather on Monday, and the sunny, warm breeze was quite welcome in our neighborhood! It brought back memories of cocktails on the pool deck and fresh grilled shrimp from our trip to Anna Maria Island earlier this month, and so the hubby and I decided to break out our freshly purchased Sweet Betsy's hush puppy mix and grill up some shrimp at home!
Related: Spicy Grilled Shrimp with Avocado Dipping Sauce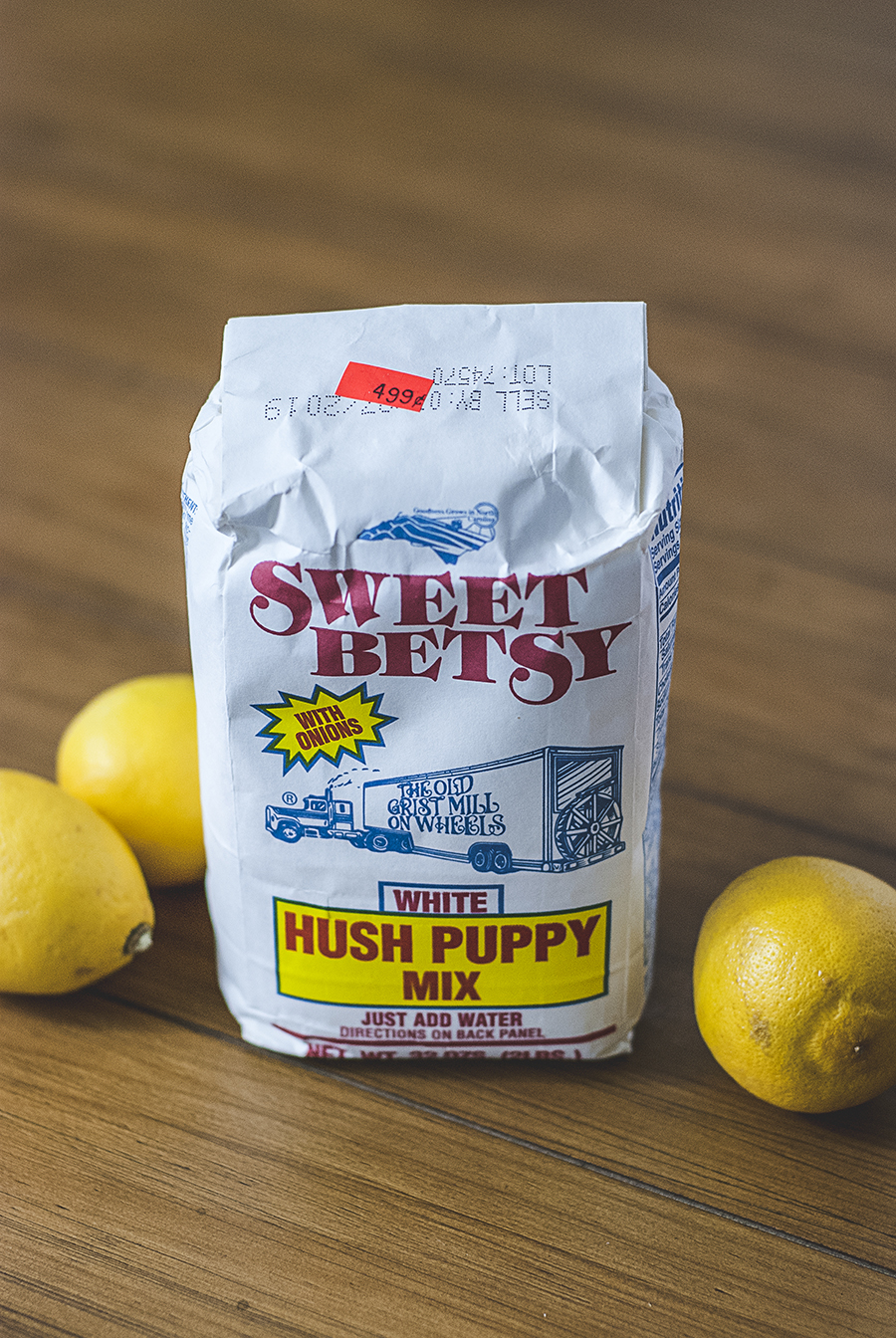 There is something so simple and pleasurable about just tossing your favorite spices on some fresh seafood and throwing it on the grill with a little good extra virgin olive oil and fresh squeezed lemon juice. And our new favorite seasoning is definitely Everglades! The original seasoning – a mixture of onion, garlic, salt and other spices – is a must-have, but we also love the Heat version which is hotter and spicier.
Related: Island Vibes: A Long Weekend on Anna Maria Island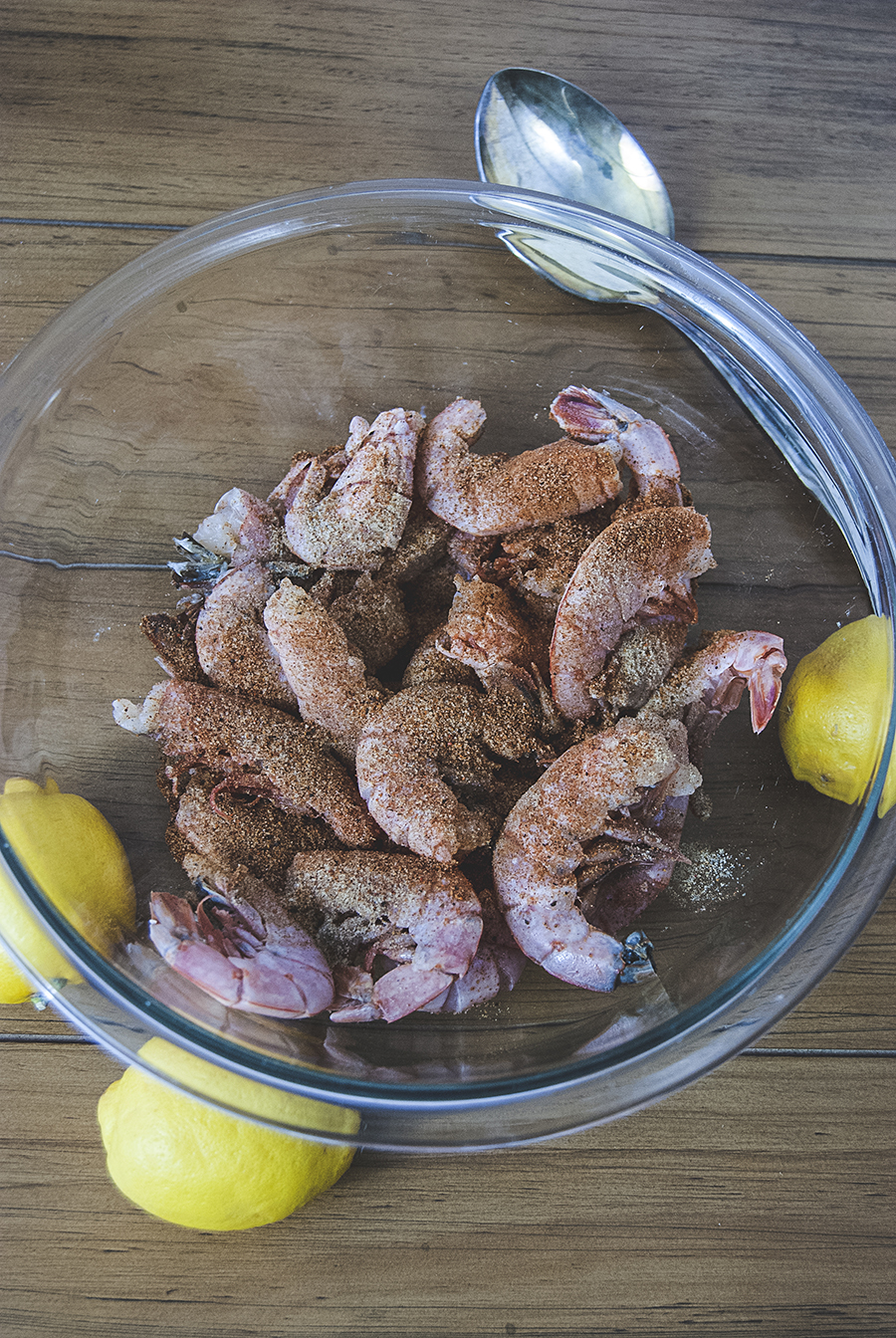 I love to grill the shrimp with the shells on. Shrimp are very easy to overcook, and leaving the shell on allows more moisture to stay in the shrimp so that they stay juicier and don't dry out as much. We typically eyeball the amount of spices, olive oil and lemon juice that we put on the shrimps prior to cooking, and so you can add as little or as much spice mixture as you'd like. If you'd like more of a measurement, scroll to the bottom for our usual recipe.
Related: Spicy Grilled Shrimp with Avocado Dipping Sauce
I am equally excited to share these hush puppies today! When we were in Anna Maria, we ate lunch one day at a charming little restaurant called Starfish Company. I wrote more about them in my review of Anna Maria Island, but here's a quick recap: delicious. seafood. period. If you love grouper, or oysters, or shrimps, you need to go here! And you need to grab an order of hush puppies for the table (or for yourself), because they are the crunchiest, moistest, tastiest side dish ever. And so I of course jumped at the opportunity to pick up a package of the same hush puppy mix they use right in their shop!
Related: Grilled BBQ Chicken Thighs with Scallions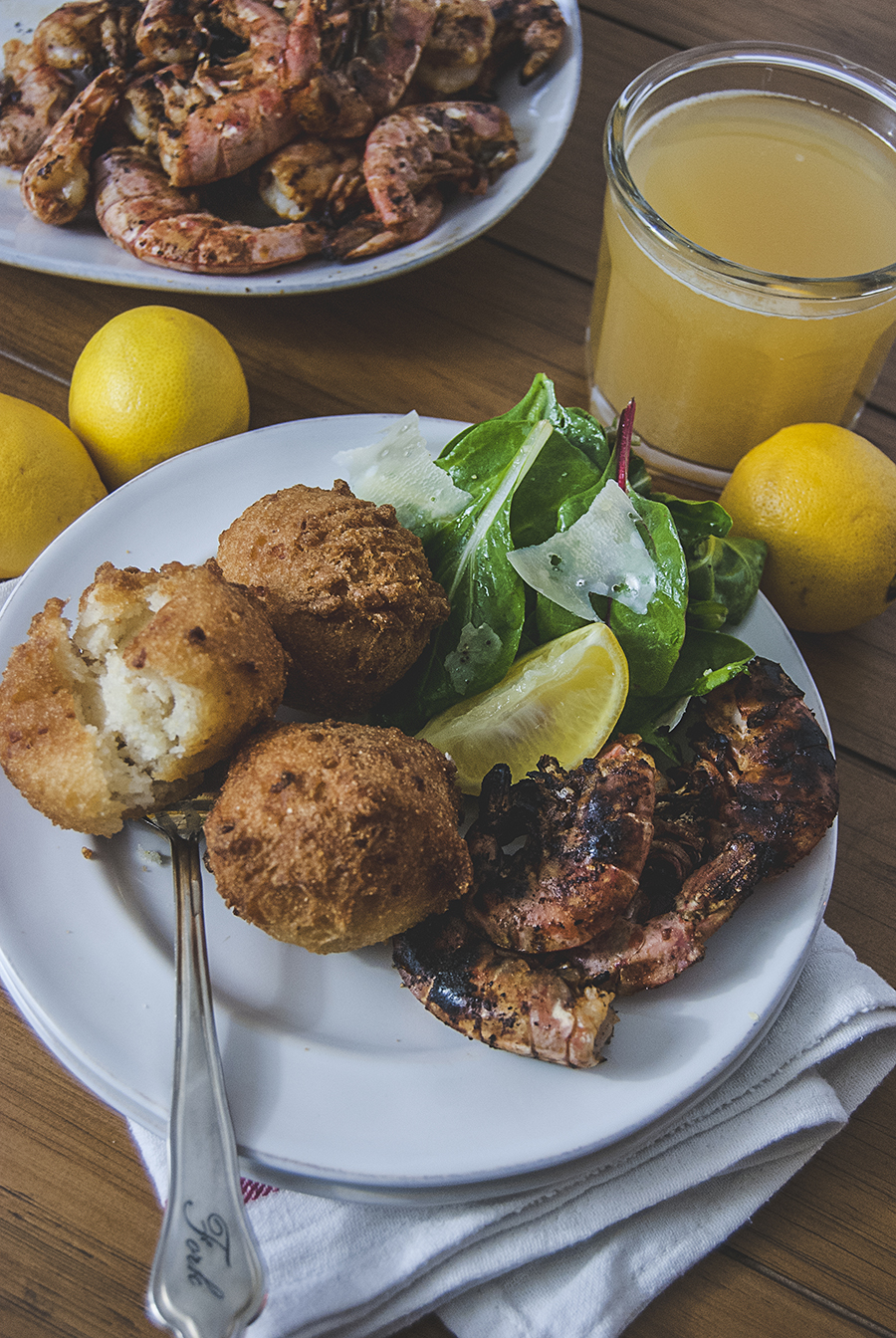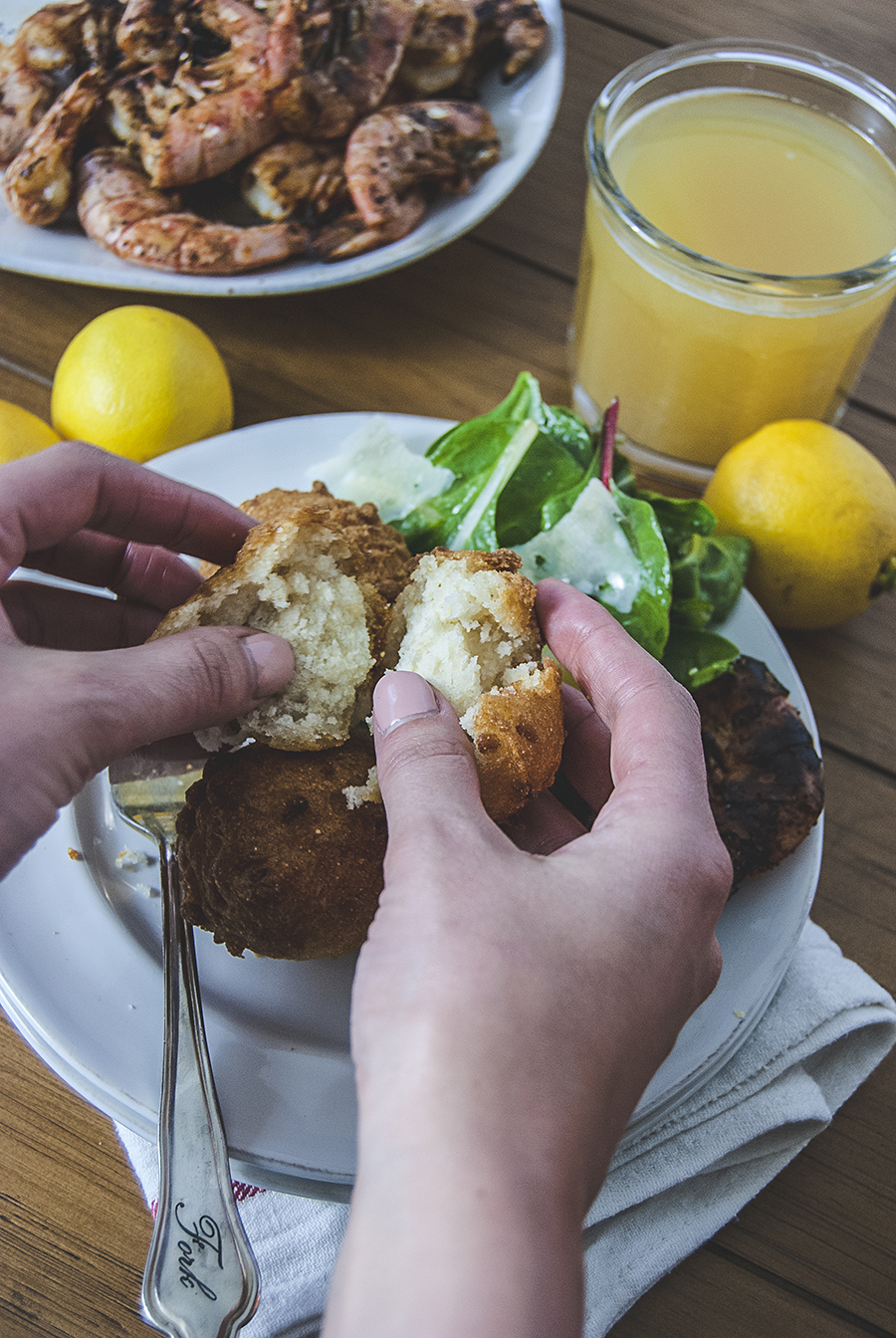 The Sweet Betsy hush puppy mix is just out of this world. If you've never made hush puppies before, I am telling you: go grab yourself a package and whip some up asap! They have little bits of onion right in the mix, and all you do is add some water, let the batter sit for 30 minutes, and fry those suckers up. A deep fryer helps, but you can also just fill a cast iron skillet with some canola oil.
It's always nice to pair fried or grilled foods with something fresh and light, and this salad by Gimme Some Oven was the perfect, simple accompaniment to our plate!