Lobster tails were on sale the other day, so naturally… lobster ravioli!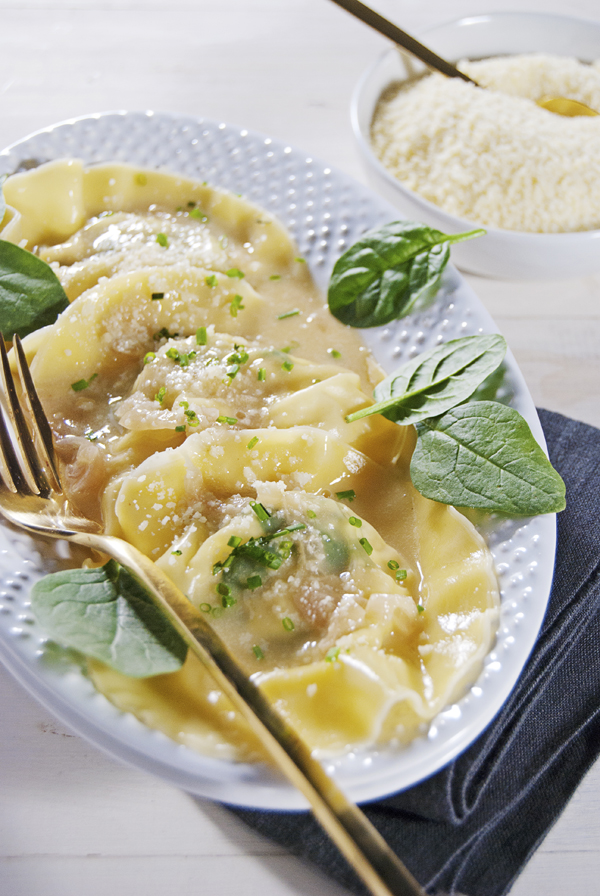 This post may contain affiliate links. Please click here to read my full disclosure policy.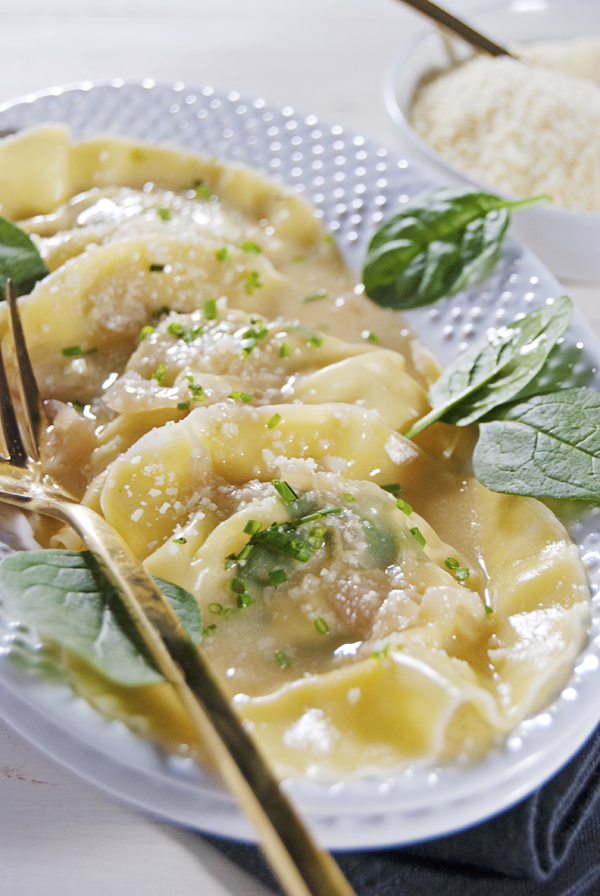 I always check the price of the lobster tails at our local grocery store. Like without fail every time I go to the grocery store. So that whenever they have a glorious lobster-licious sale, I can take advantage of it and make tasty recipes like these lobster ravioli!
Related: Spring Asparagus and Pea Ravioli with Lemon Beurre Blanc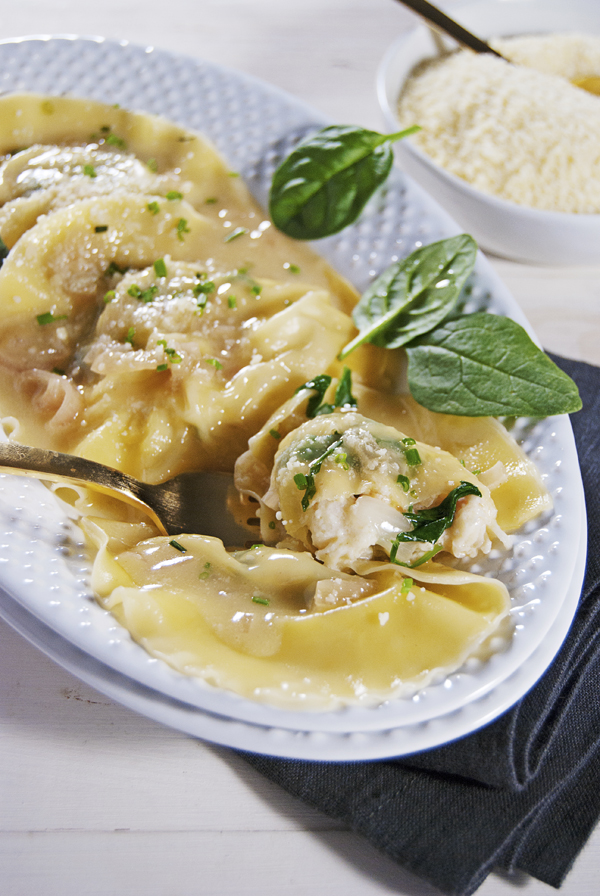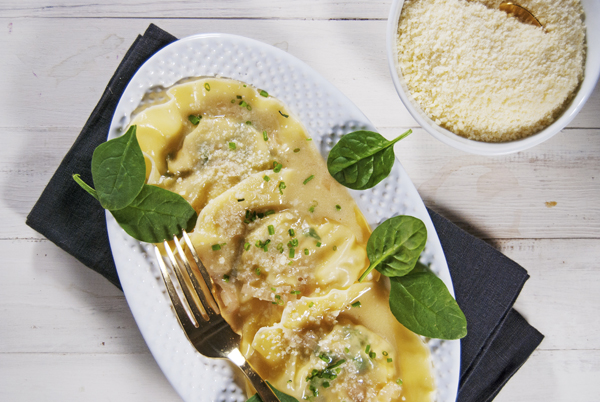 Making ravioli with wonton wrappers is officially my new thing. I am finally perfecting the art of making these little suckers: because let me tell you, making ravioli with dumpling wrappers is definitely more difficult to master than making actual dumplings. Okay fine, that might the opinion of someone who has been making homemade dumplings for years, but these ravioli were really giving me a run for their money at first!
When you have something as delicious as lobster, you don't want to hide the flavor at all, just enhance it. A creamy mild cheese like mascarpone and beautifully sautéed spinach were the ticket for these lobsters! Pairing with a quick beurre blanc sauce gives a luxurious finish to the dish.
Related: Goat Cheese Ravioli with Roasted Carrot Soup
Now it's your turn: what is your favorite thing to make when the lobster tails are on sale at your grocery store? Share with me by commenting below so I have some ideas of what to make next time! 🙂