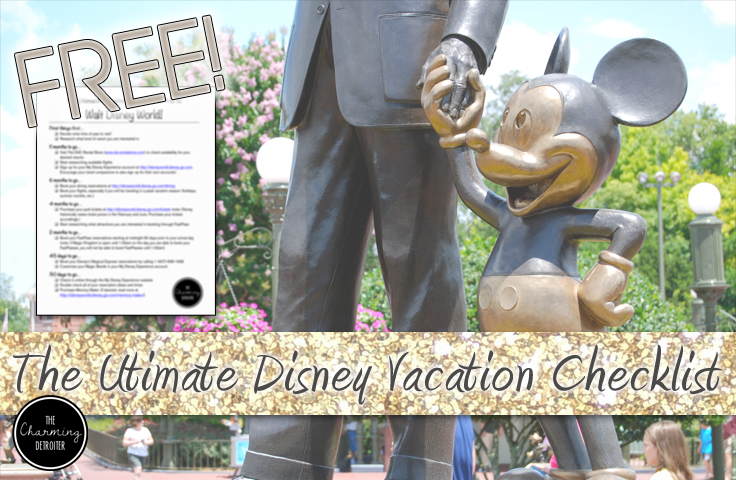 Planning a Disney vacation can be stressful at times: there is so much to do! If you are a first timer (or even a previous Disney guest!) traveling to Walt Disney World soon, or just trying to figure out "where do I start?", this is the place for you! Here you can download a quick one-page PDF file that includes answers to questions like:
When and where do I book a resort reservation?
When should I book our flight?
When is the best time to start booking dining reservations?
Where do I go to book FastPass reservations?
What's this about the Disney's Magical Express?
And more! Print out this checklist, put it next to your computer, and get started planning your magical vacation to the happiest place on earth!
Just sign up below to receive your FREE Ultimate Disney Vacation Checklist, as well as regular updates regarding new content on The Charming Detroiter!
[FM_form id="3″]