Right around this time of the summer, our berry bushes start to go crazy. Blueberries, blackberries, raspberries. So many that we literally can't harvest them fast enough – especially the raspberries. Many of them end up as maroon red splotches on the paved driveway! But many more of them end up in our bellies, and one of my favorite way to get them there is in a delicious, refreshing summer cocktail.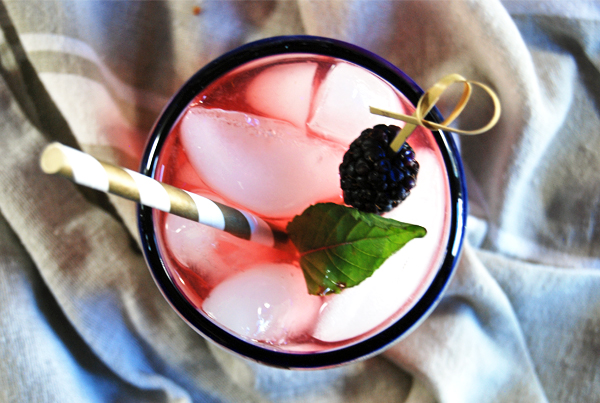 This particular cocktail features tart blackberries paired with fragrant elderflower vodka. The beautiful blood red color of the blackberries comes through in the muddling process of making this cocktail. The fruitiness of these berries is a lovely foil to the wildly fragrant aroma and taste of the elderflower vodka.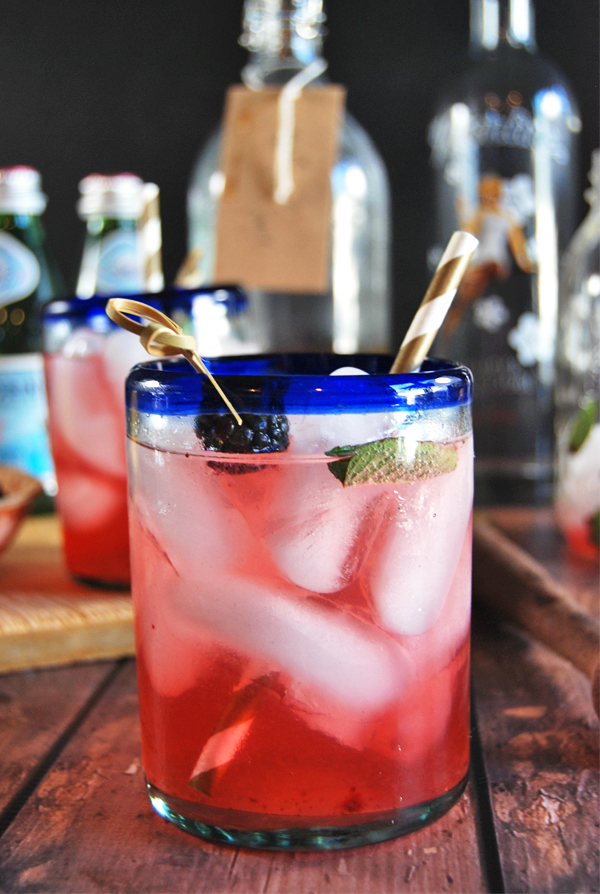 Now let me tell you about this vodka. Imagine a vodka, where every time you consumed a beverage containing it, you were thrust into a lovely springtime afternoon. That is the essence of how beautiful this elderflower vodka is. For those who love St. Germain, elderflower vodka is a natural progression from the floral tones of St. Germain.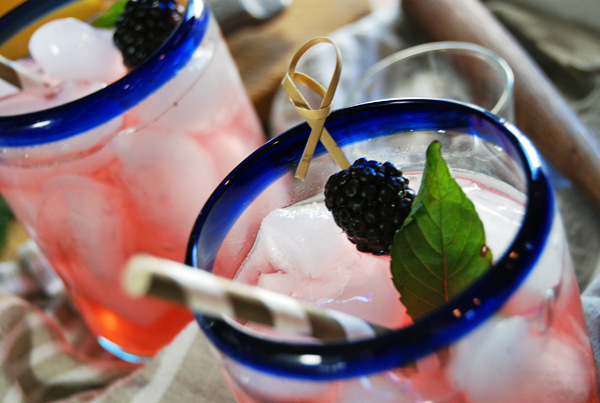 My personal favorite elderflower vodka is the locally distilled White Blossom Vodka by Valentine Distilling Co. in Ferndale, MI. This vodka is flavored with elderflower and grapefruit and sweetened with local beet sugar to create an incredibly complex floral vodka. Just mix with fragrant mint, fresh blackberries, and tart lemon, and top with bubbly San Pelligrino to create a crazy refreshing summertime drink!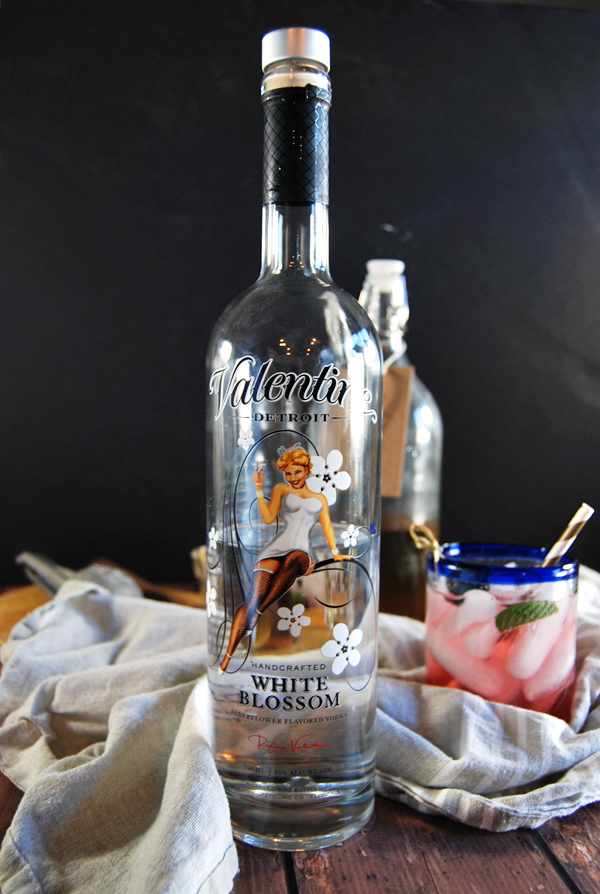 What are your favorite summertime vodkas? Let me know by commenting below! If you make this recipe, be sure to tag #thecharmingdetroiter on Instagram so I can check out your cocktails!