Happy Monday, lovelies! Today I'm starting the week out with a tasty and refreshing pearl couscous salad after a weekend of celebration!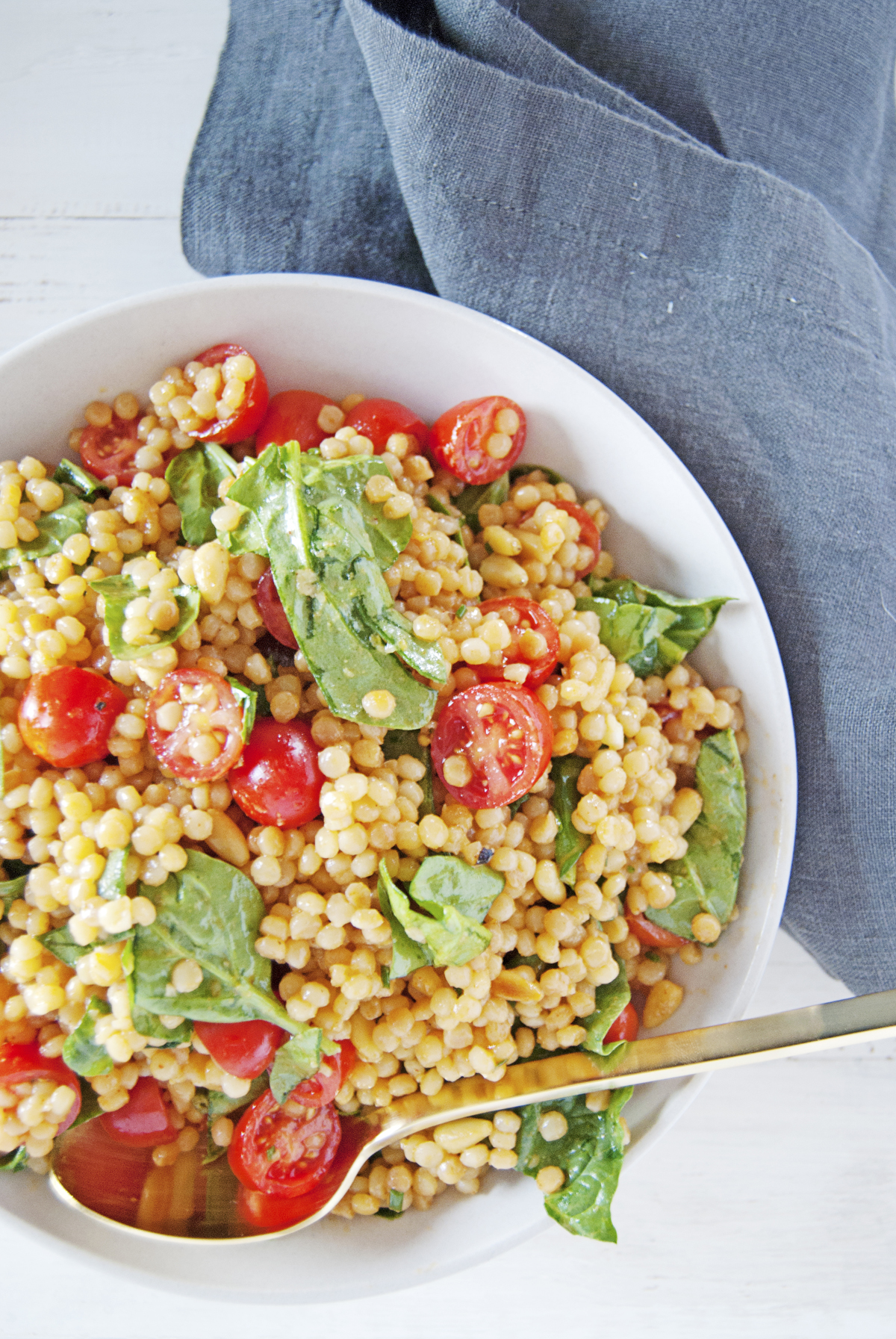 This post may contain affiliate links. Please click here to read my full disclosure policy.
I had the best weekend! I headed up north to celebrate my friend's bachelorette party in Northern Michigan. The weekend was full of delicious food, lovely wine tasting, and good friends and fun. And now it's back to the daily grind today!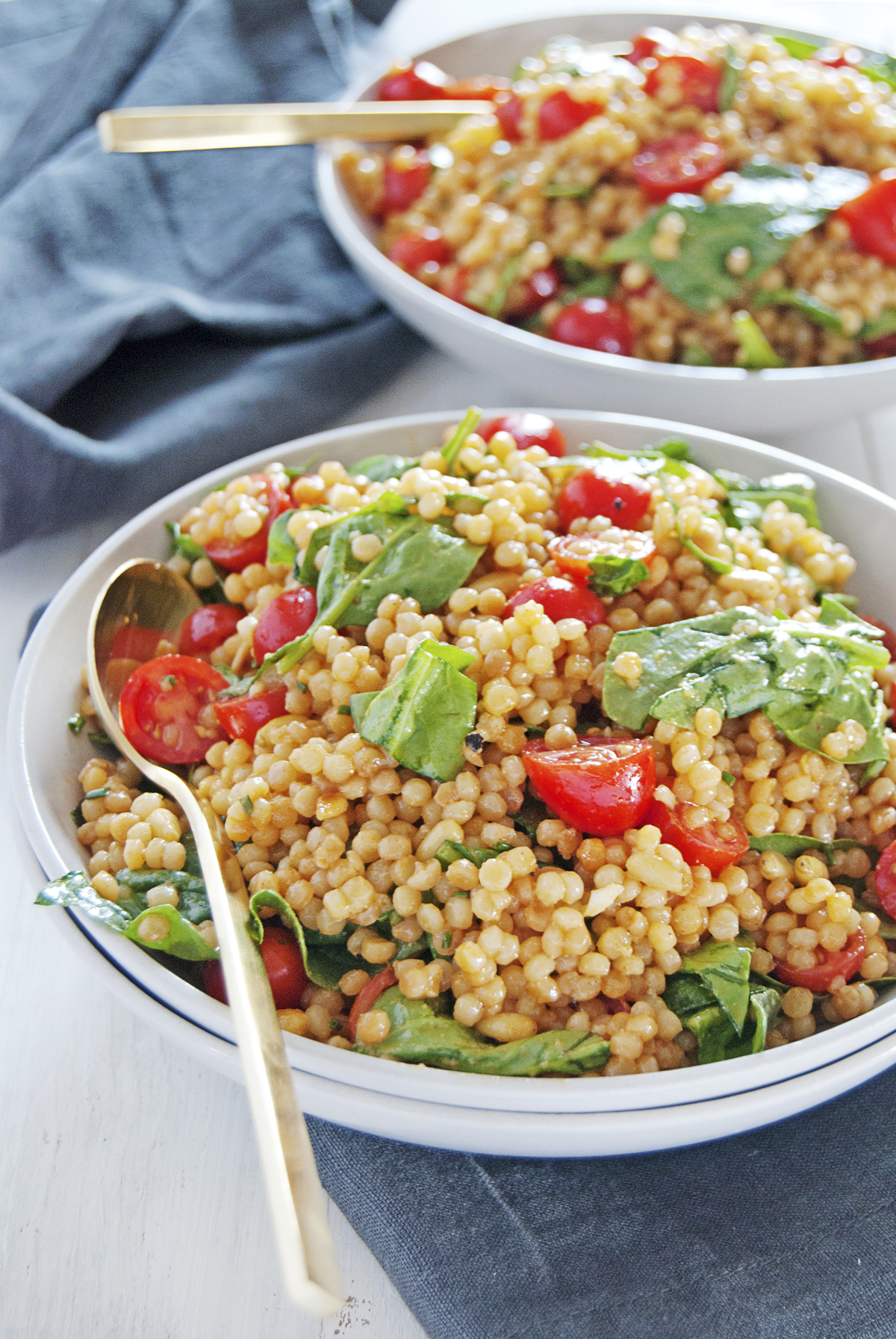 Today I'm sharing a recipe for a tasty pearl couscous salad. I first toasted the pearl couscous (also known as Israeli couscous) to give it that nutty browned flavor. I then added Hungarian paprika and allowed it to cook and coat the couscous for a bit before cooking the couscous in white wine and chicken stock. I then paired the couscous with cherry tomatoes, fresh spinach, and a simple and tasty lemon Dijon vinaigrette made in my new favorite kitchen gadget: my OXO Good Grips salad dressing shaker! I absolutely love this thing. It makes the process of making a salad dressing super easy, and you can store them right in the fridge in this shaker!
Related: 30 Minute Orzo Pasta Salad
Now it's your turn: what exciting things did you get up to this weekend? Share with me by commenting below!
[optin-cat id="1965″]