Hello, friends! Last week was a busy one around our house, and we have made a lot of progress on our cleaning up the yard for the spring and on our pantry construction. I just love that sense of accomplishment when you've gotten so many things done in one day! We also were able to take some time to visit the Davisburg Antique Market on Saturday morning, which was an incredible experience. So many vendors and so many great items! (Stay tuned for more updates on our purchases!)
There is nothing more satisfying after a hard day of work than a delicious home-cooked meal. And last week was full of some of our favorites!
Monday, April 27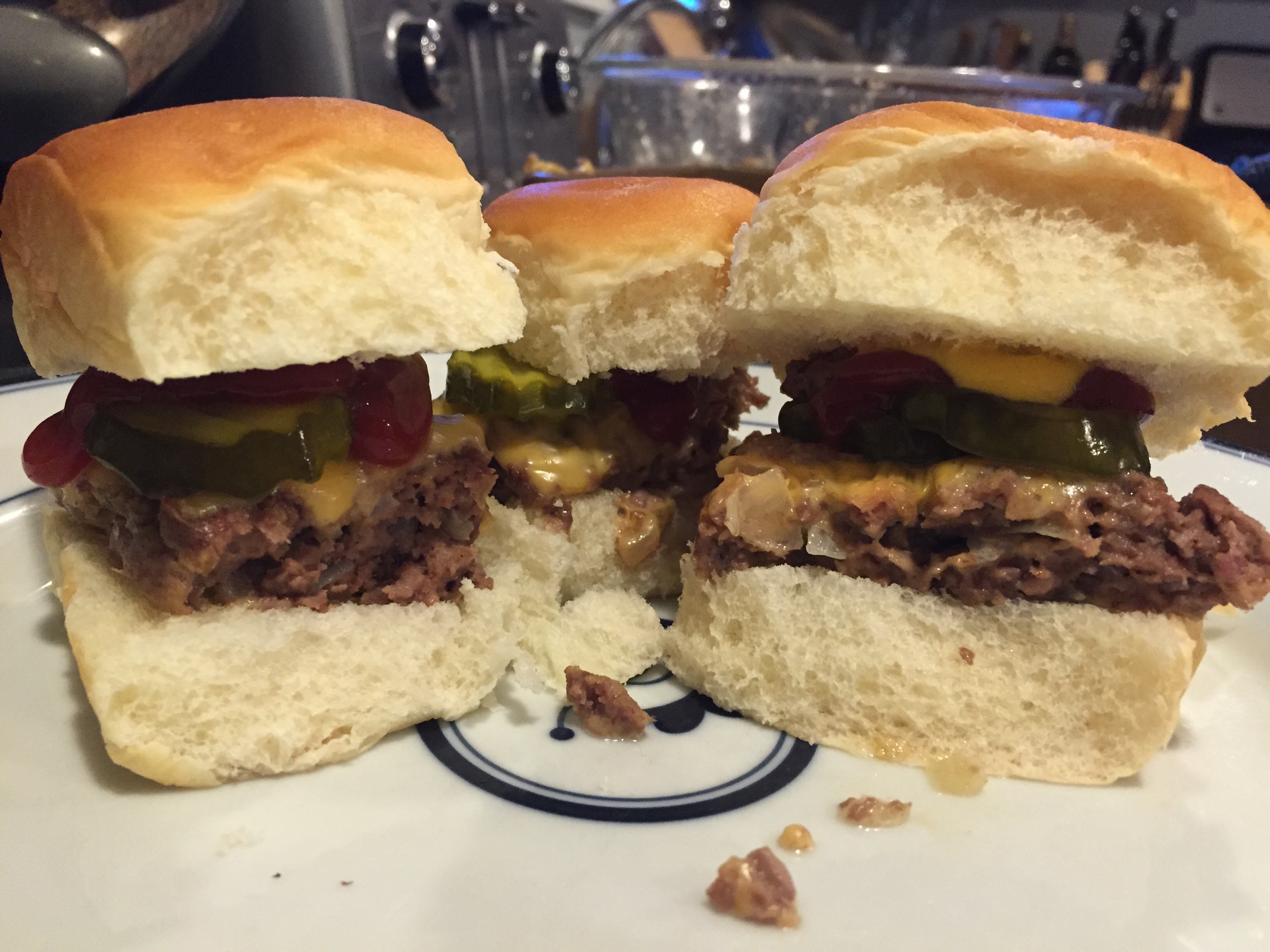 Delicious, oven-baked, cheesy, beefy goodness. Added the usual: ketchup, mustard and some crisp pickle slices. Yum! I definitely recommend these for an easy slider meal. Pair with french fries (or for a healthier option, a salad).
Tuesday, April 28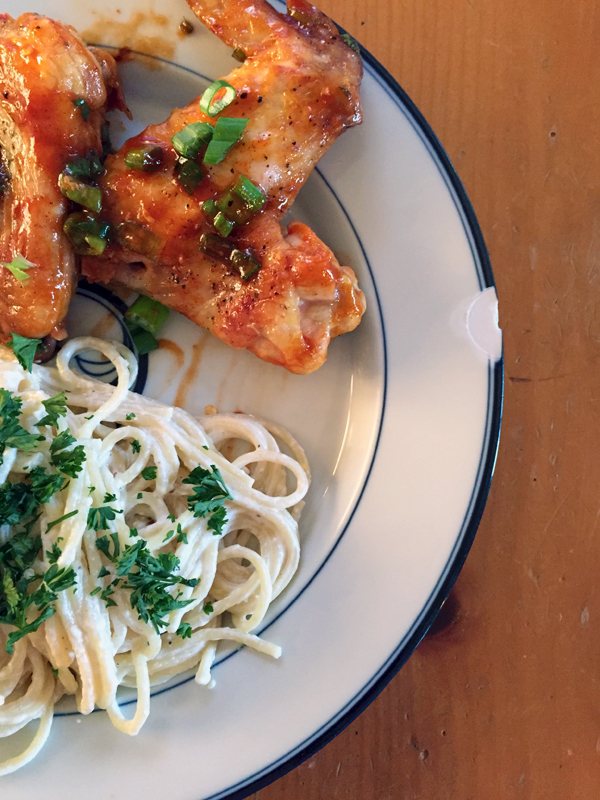 Chicken wings are a staple in our house, we have them almost every week. We usually love to oven-roast them with some barbecue sauce, however, I discovered this Asian barbecue style chicken wing recipe a few months ago and we absolutely love it! Our big twist on the sauce in the recipe linked above is that we add gochujang. So spicy and delicious!
Wednesday, April 29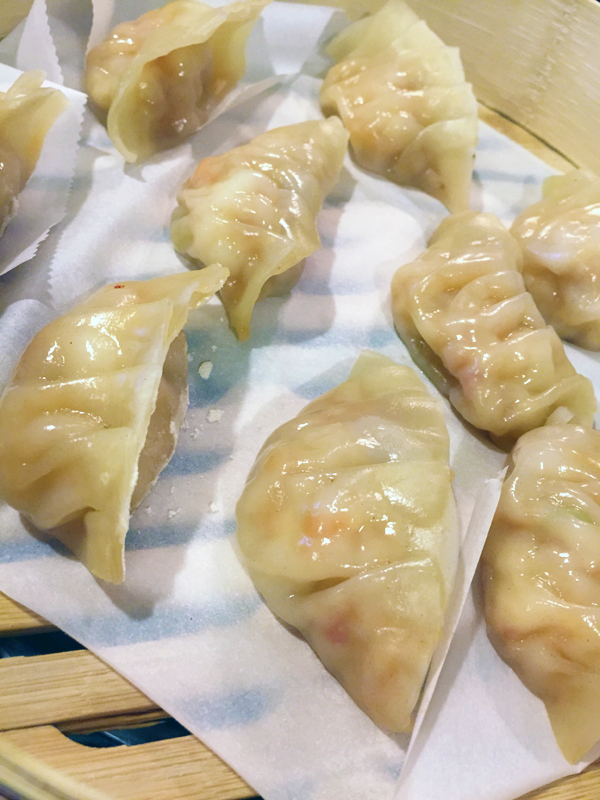 Let's all agree: dumplings are the bomb dot com. Little dough covered pockets of goodness that just burst with flavor when you bite into them: what's not to like? I have been making homemade dumplings for the past four or five years now, and have discovered a few favorites. These shrimp har gow dumplings are a staple around our house – we usually have some leftovers kept in the freezer if we ever get a dumpling craving!
Thursday, April 30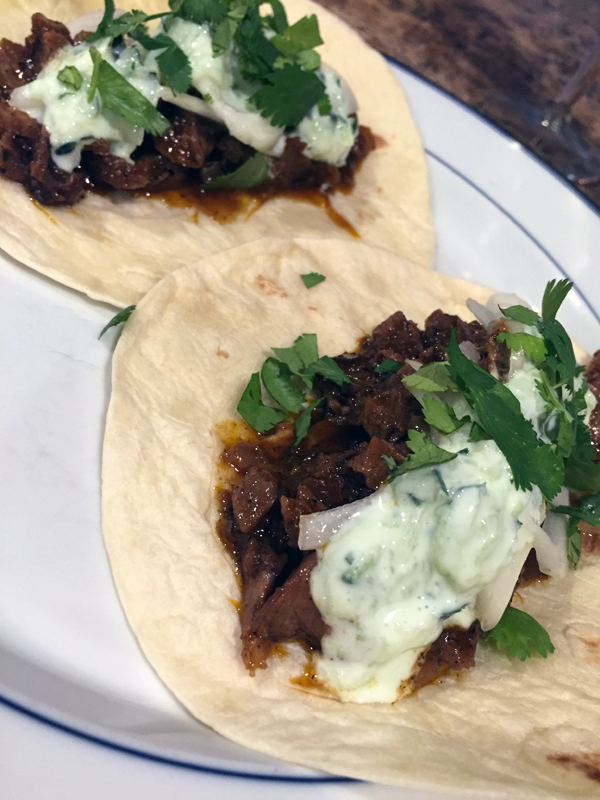 If you have not yet made these tacos, stop what you are doing. Cancel your current plan for dinner. Go to the store immediately and grab some lamb shanks. Make these! Not only do they taste incredible with a spicy lamb shank meat stew cut with the acidity of quick pickled onions and the creamy freshness of the raita, but they will make your home smell amazing all evening!
Friday, May 1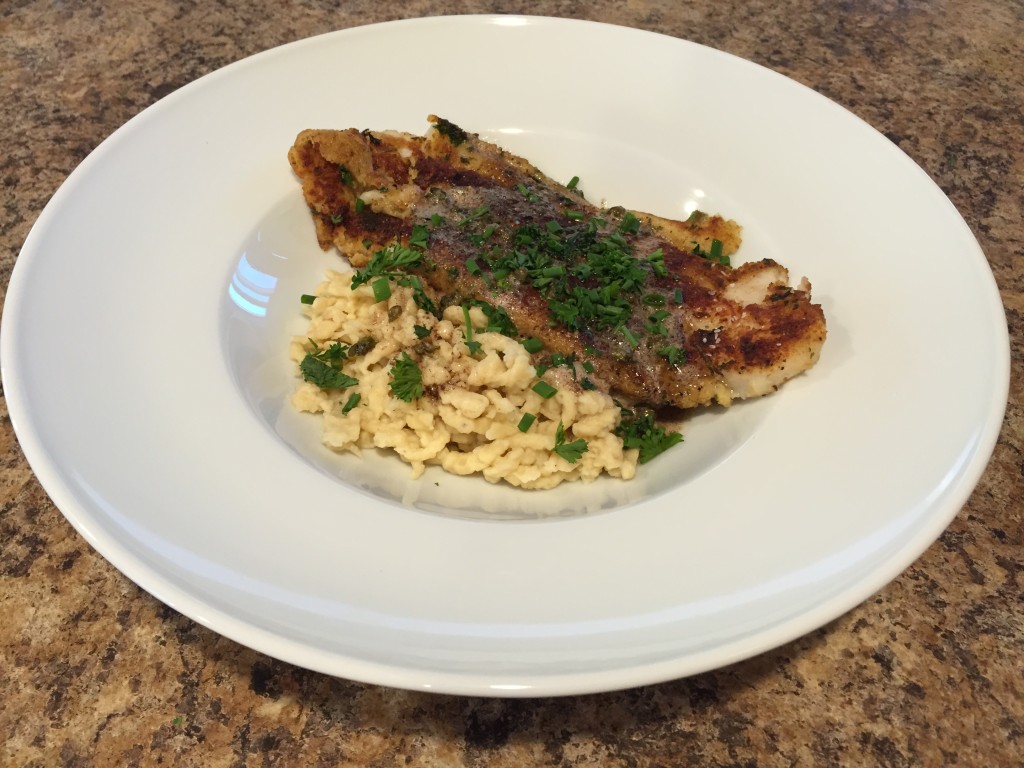 When we were younger, my dad used to cook us chicken paprikash with homemade spaetzle. He even had two authentic spaetzle makers from his grandmother, one of which has been passed down to me luckily! I love to make homemade spaetzle, it is so tasty and so incredibly simple to make. We love it with pan fried fish like in this recipe. Skate wing is a great fish, but can be pricey, so we usually swap it out for something like tilapia or swai for a cheaper meal.
Saturday
On Saturday my parents came over for dinner to bring us some supplies we need for finishing our pantry project. In exchange, we made them pizzas and salad for dinner. Pizza is one of our favorite easy go to meals. Add some fresh tomato sauce, crispy prosciutto, creamy burrata cheese, basil, and of course eggs, and you have a perfect meal! We love to buy the pre-made pizza dough from Trader Joe's when we are feeling lazy or didn't have time to make homemade dough. It tastes amazing still, and freezes well.
So there you have it, last week in meals! I love to try new recipes, so please comment below and share: what did you all cook last week that you absolutely have to share with me?
Related posts: