Today is my wedding day! I just can't believe this day is finally here! To celebrate our special day, my groom and I came up with some signature cocktails for our wedding, including this: The Blushing Bride! It's a simple gin cocktail that you'll want to keep making all summer long!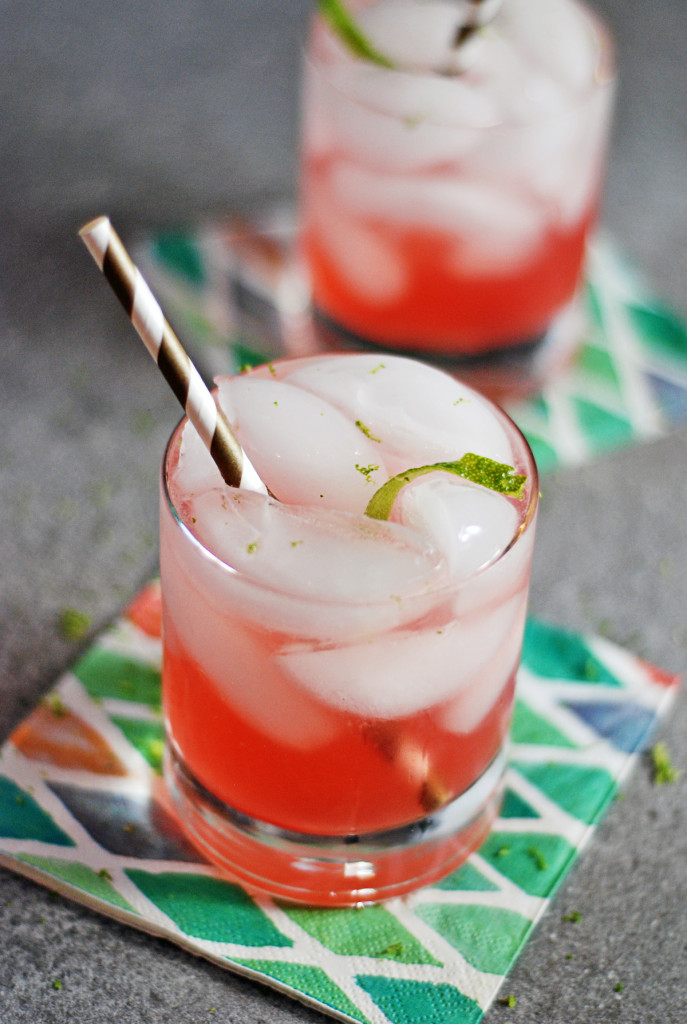 This post may contain affiliate links. Please click here to read my full disclosure policy.
Before you say anything, no, I am not posting on my wedding day! I'm writing this several days in advance, because I really wanted to share my delicious cocktail concoction for the big day with you all! My fiancé and I decided to craft our own signature cocktails for the reception, ones that represented our unique styles of… drinking? I suppose so! His was a bourbon cocktail because that is his absolute favorite liquor. But for us gals that maybe want something a little lighter, I decided to go with a simple gin cocktail.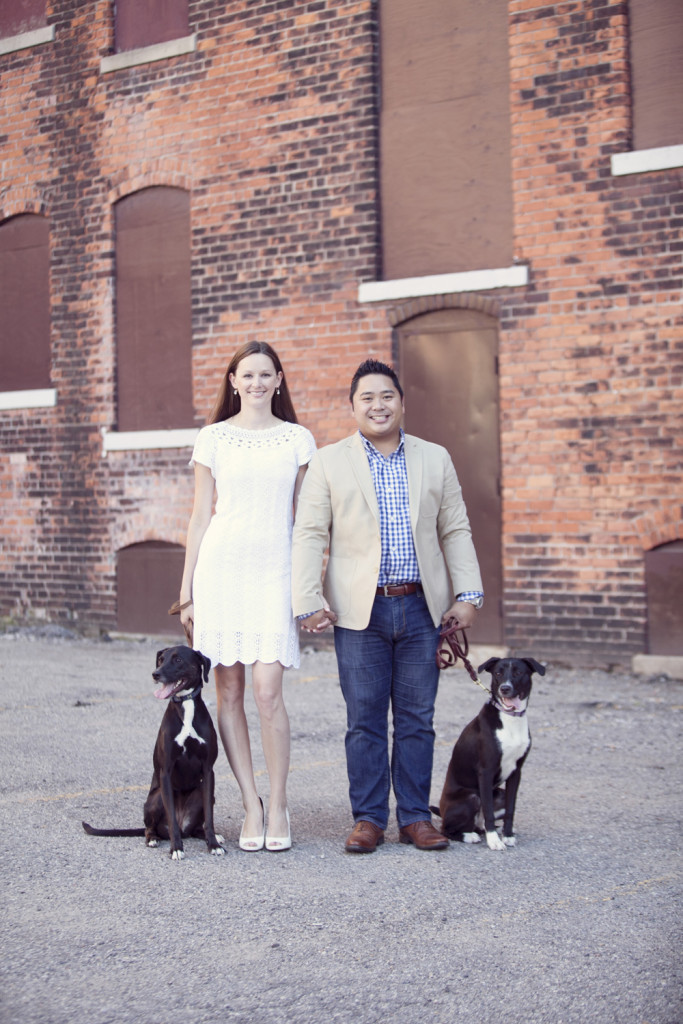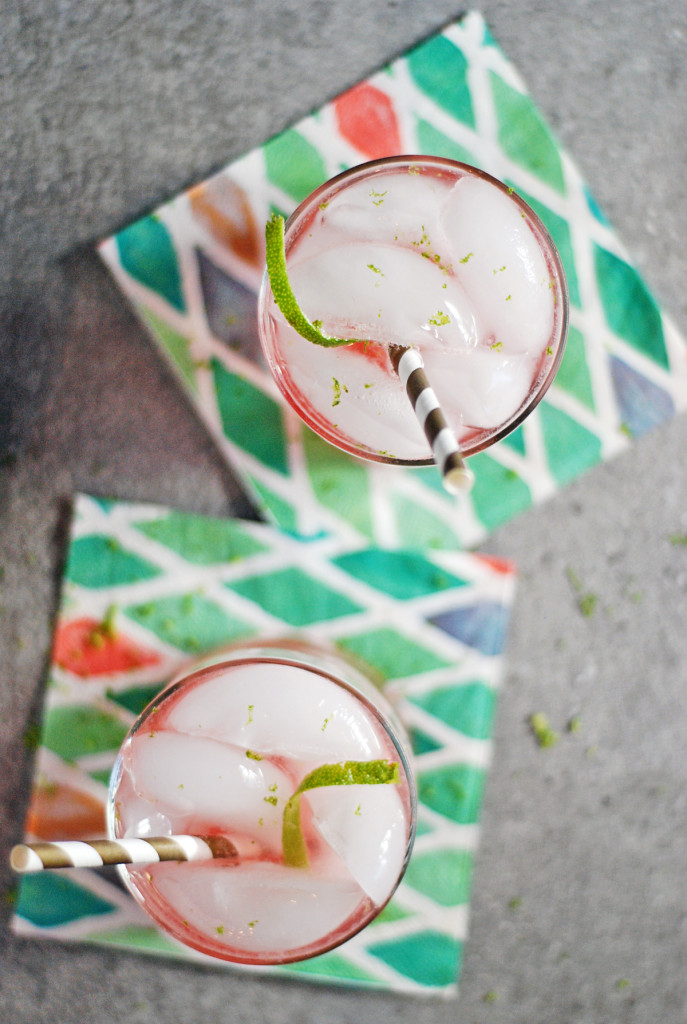 I call it The Blushing Bride, because, well look at it! It's a refreshingly lovely color for a drink, if I do say so myself! This cocktail pairs gin and simple syrup with fresh-squeezed lime juice and just a splash of grenadine, to give it a pink tint. When you shake the ingredients in your cocktail shaker, the color should be a little darker than what you want the final product to be because you'll top it off with club soda for a bubbly finishing touch!
Related: Rosemary Honey Vodka Spritzers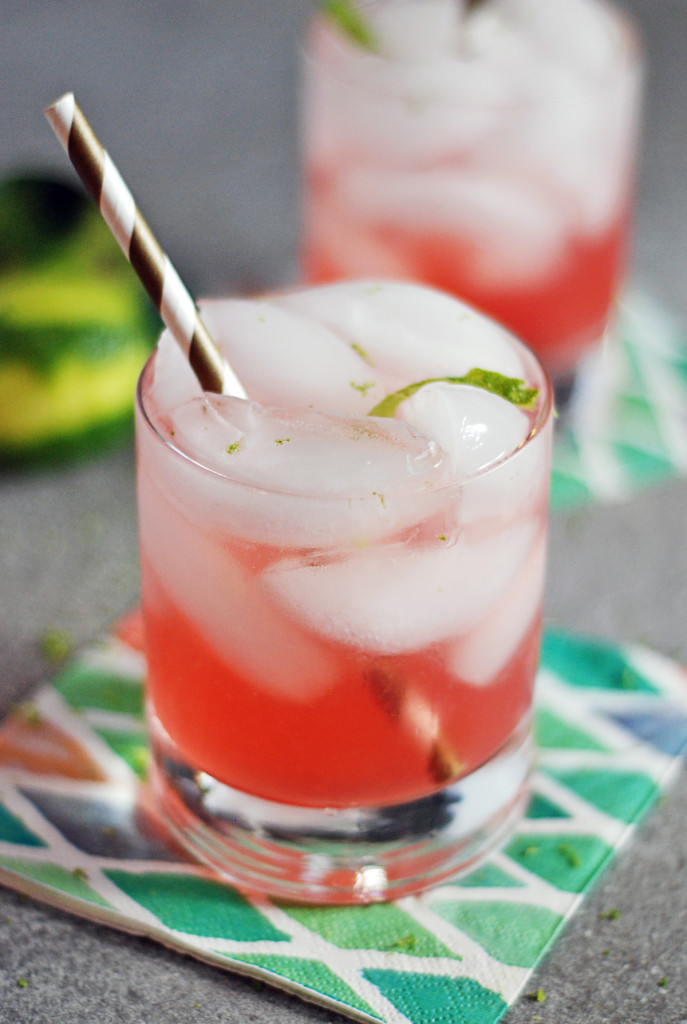 Related: The Ruby Maker: A Fennel Vodka Cocktail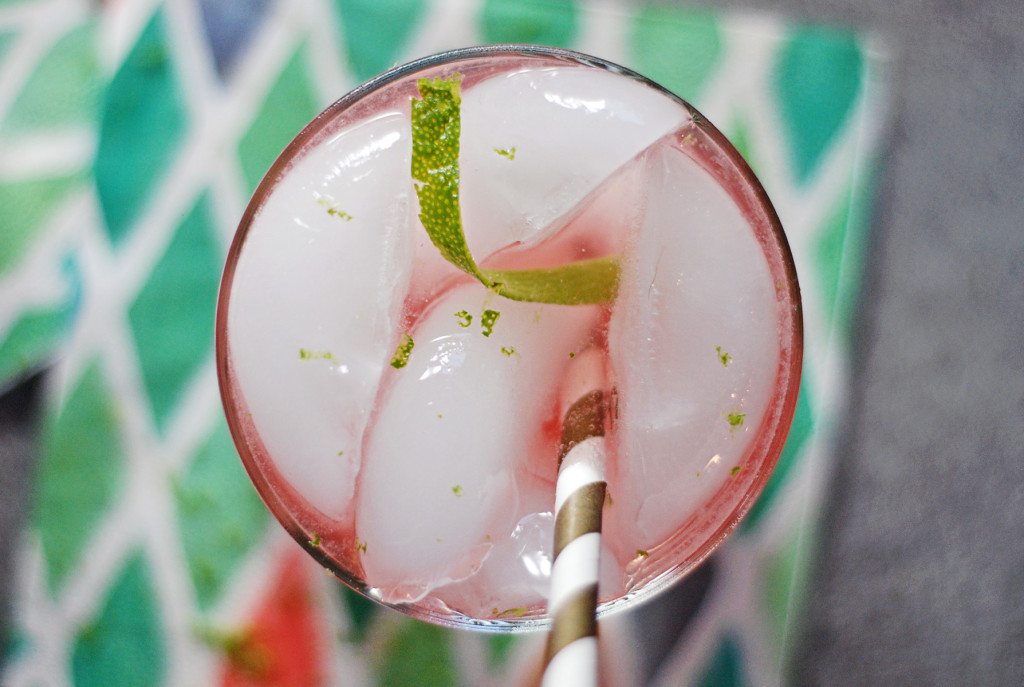 Well, I've got to get back to wedding planning – finishing up those last few details! I hope that you guys all enjoy this cocktail though, and I'll catch you on the flip side! 🙂 I can't wait to share our wedding photos with you all! Let me know what you think about the cocktail by commenting below!