My sweet tea vodka slushies recipe is refreshing and boozy, and exactly what you need in your life on this sunny day! They feature delicious home-brewed sweet tea, fresh lemon juice, and of course – vodka!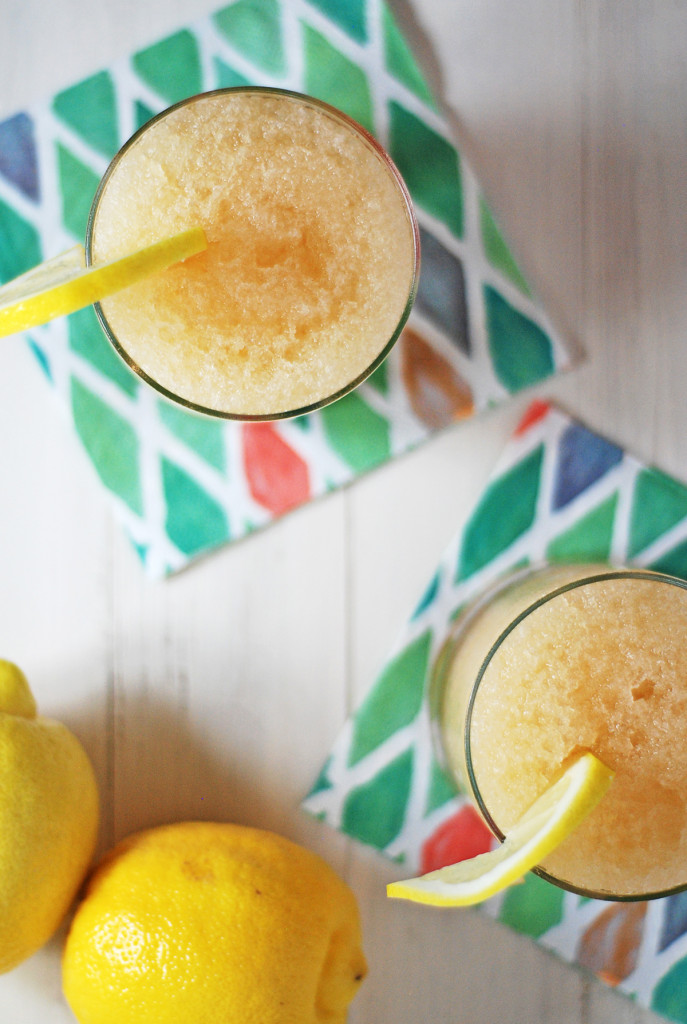 This post may contain affiliate links. Please click here to read my full disclosure policy.
I cannot believe how incredible the weather has been lately, you guys! All I want to do is sit on the deck sipping slushy cocktails with my man while the puppies play in the yard. Unfortunately, however, my job is a 6-days-a-week-blarghhhh kind of situation right now, which is unfortunate, but I'll manage. And I can still dream about delicious food and drinks, like these sweet tea vodka slushies recipe!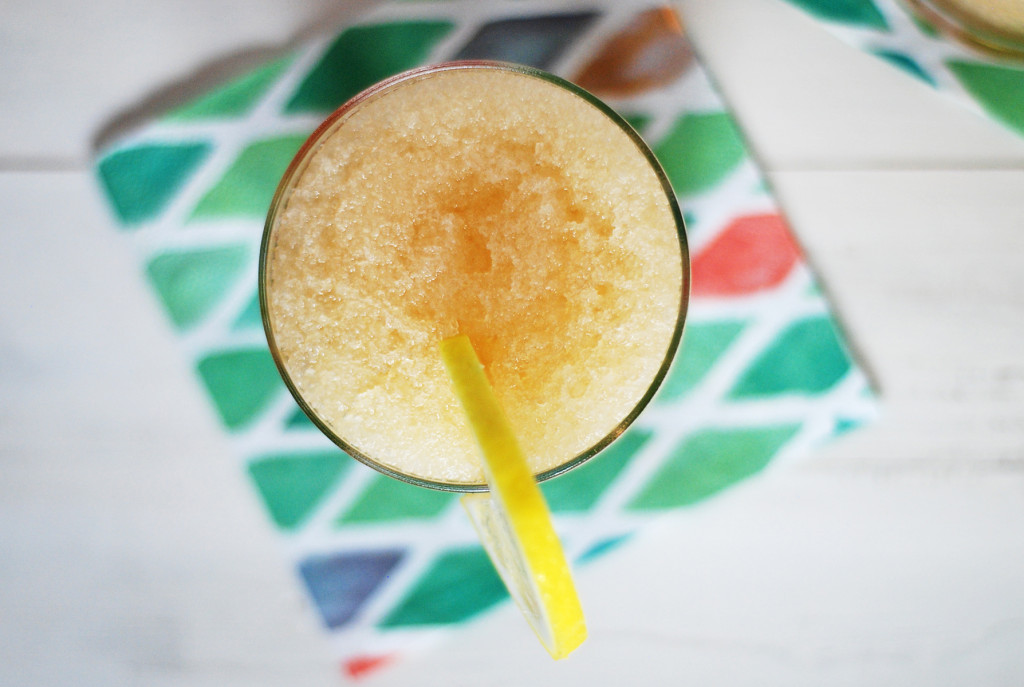 Celebrate this sunny summer day with some sweet tea vodka cocktails! http://wp.me/p61F7n-X8
Click To Tweet
Related: Blackberry Sweet Tea Sangria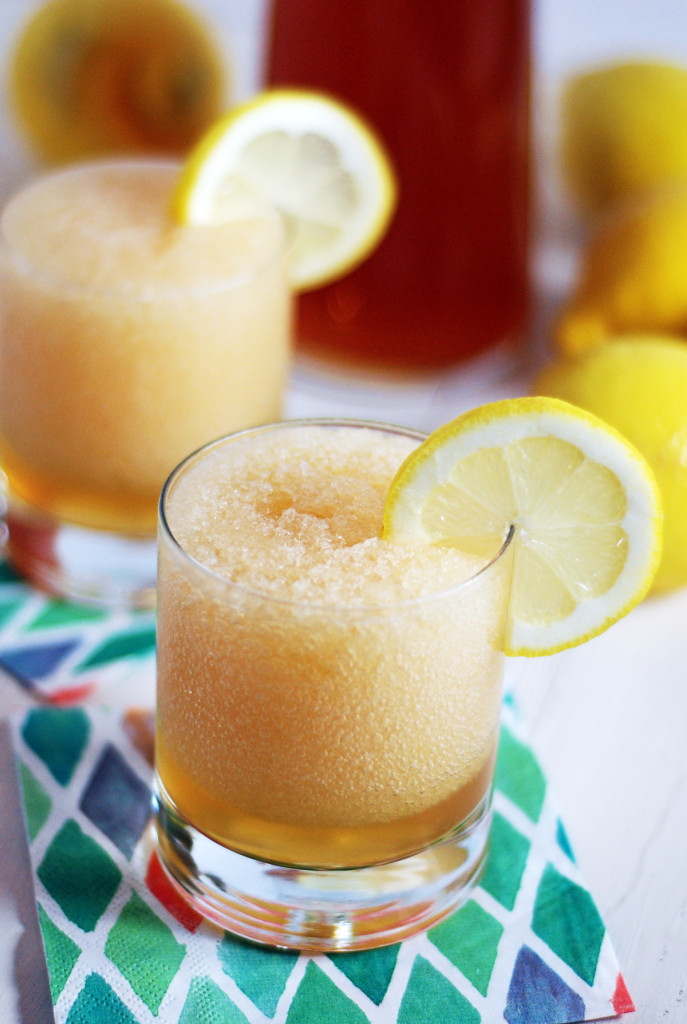 I could drink these all day. Which would obviously be bad, so I'll refrain from that (and I recommend you do too 🙂 ). But, these are such a perfect cocktail for this time of the year! We are big drinkers of sweet tea in this house, so it's really not many more steps to concoct these tasty boozy treats when it's 5 o'clock. Orrr…. 1 o'clock. At the cottage. On the beach. Sounds ahhh-mazing, right?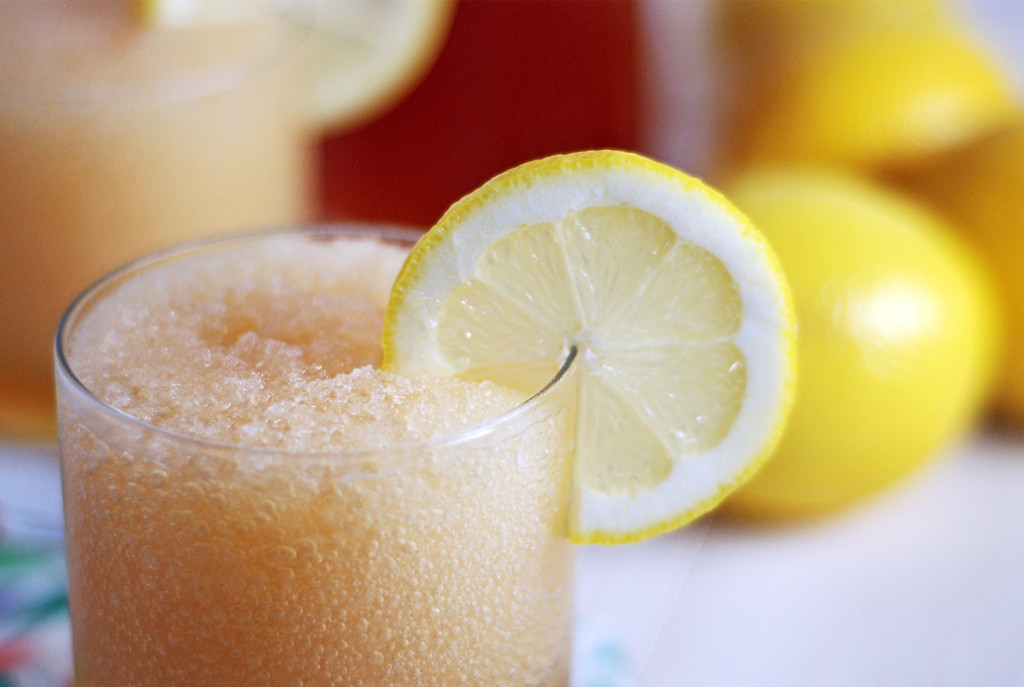 I love slushy drinks in the summer because all that ice is just so refreshing! The tart lemony-ness in these vodka slushies also helps to cut the sharpness of the vodka.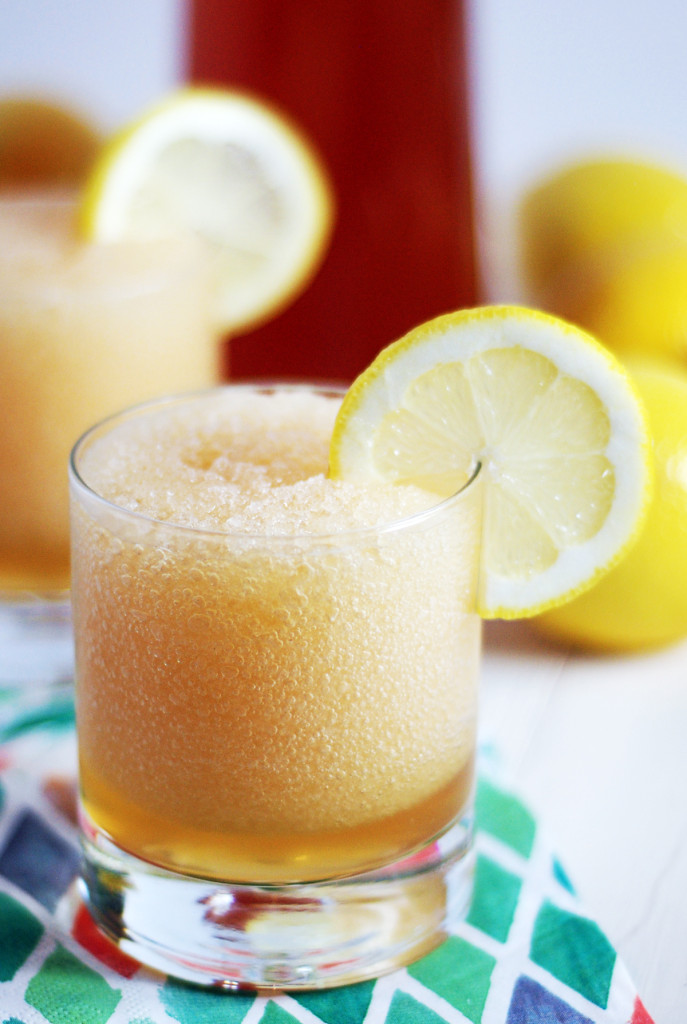 Now it's your turn: what is your favorite summer time boozy treat? Share with me by commenting below!
[optin-cat id="1965″]