It's early August, people, and summer is in full force! This week, celebrate with this refreshing summer strawberry arugula salad!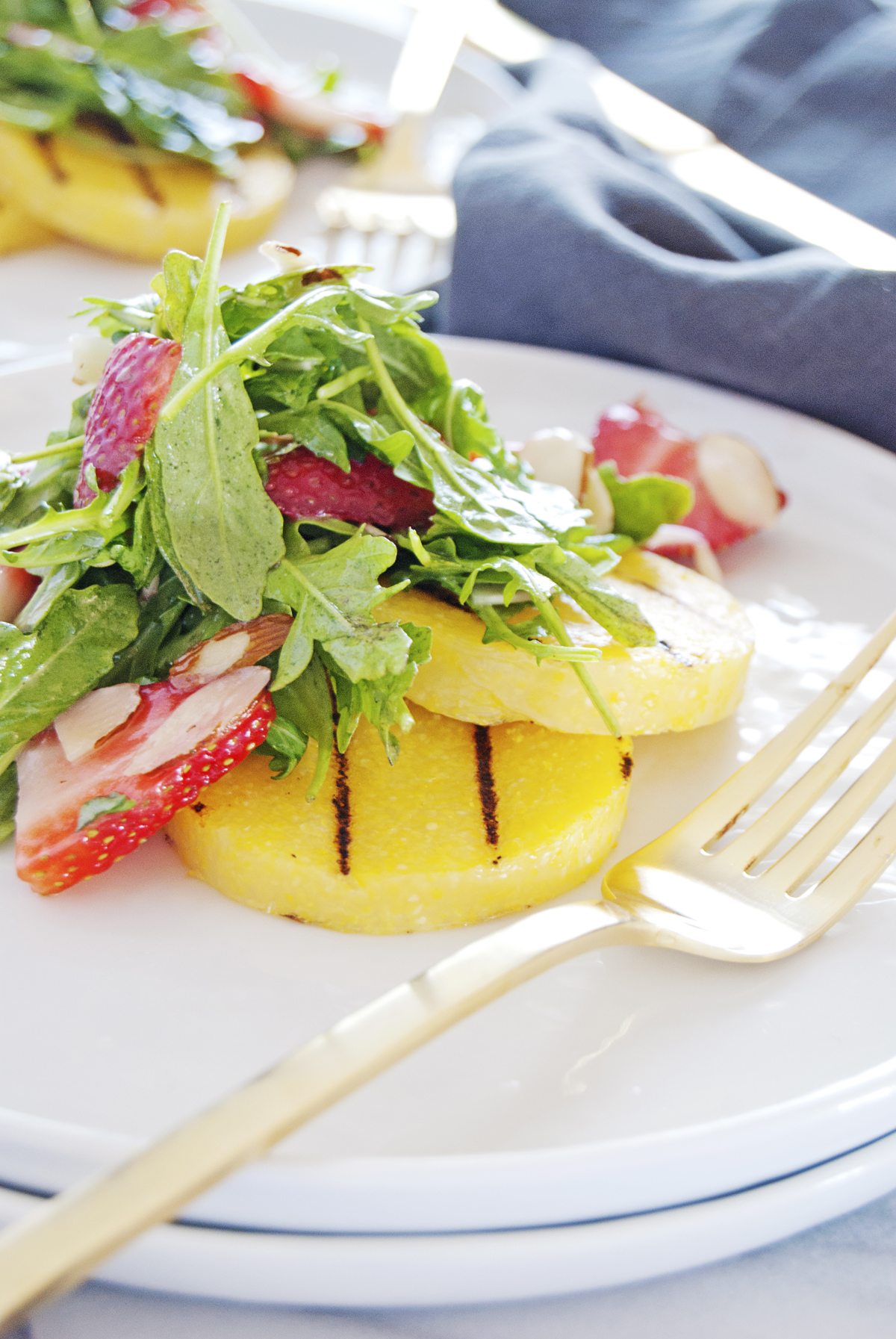 This post may contain affiliate links. Please click here to read my full disclosure policy.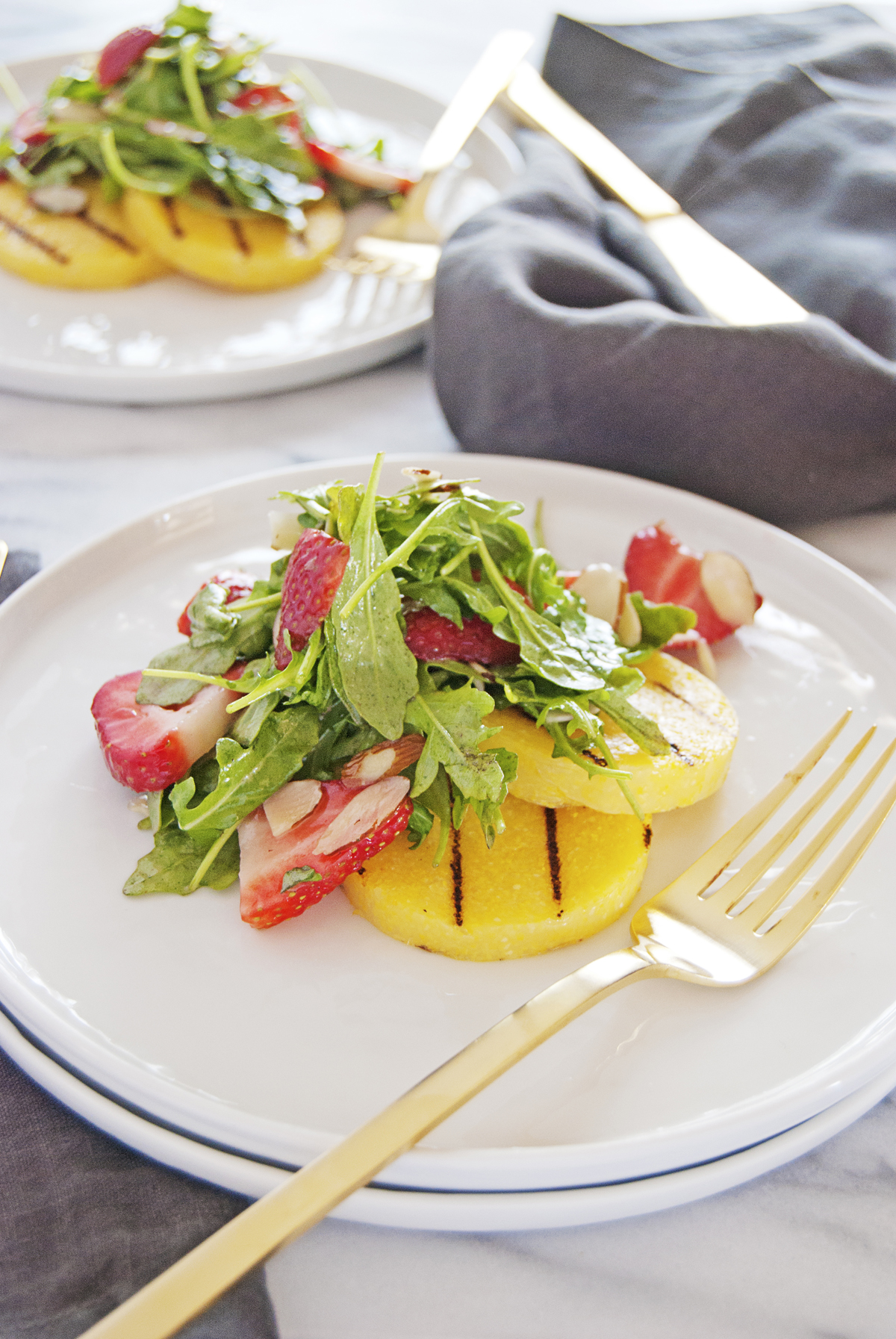 So did you guys all watch the Olympic Opening Ceremonies last night? I'm such an Olympics nerd! I prefer to watch the Winter Olympics because I love to watch the skiing and the figure skating especially, but I still love watching the Summer Olympics too. Last night we had our friends over for a little "Opening Ceremonies Dinner Partay" and it was a blast! I absolutely love finding reasons to celebrate and throw impromptu dinner parties during these late summer weeks – the weather is absolutely perfect for it!
Related: Tangy Roasted Beet Salad Dressing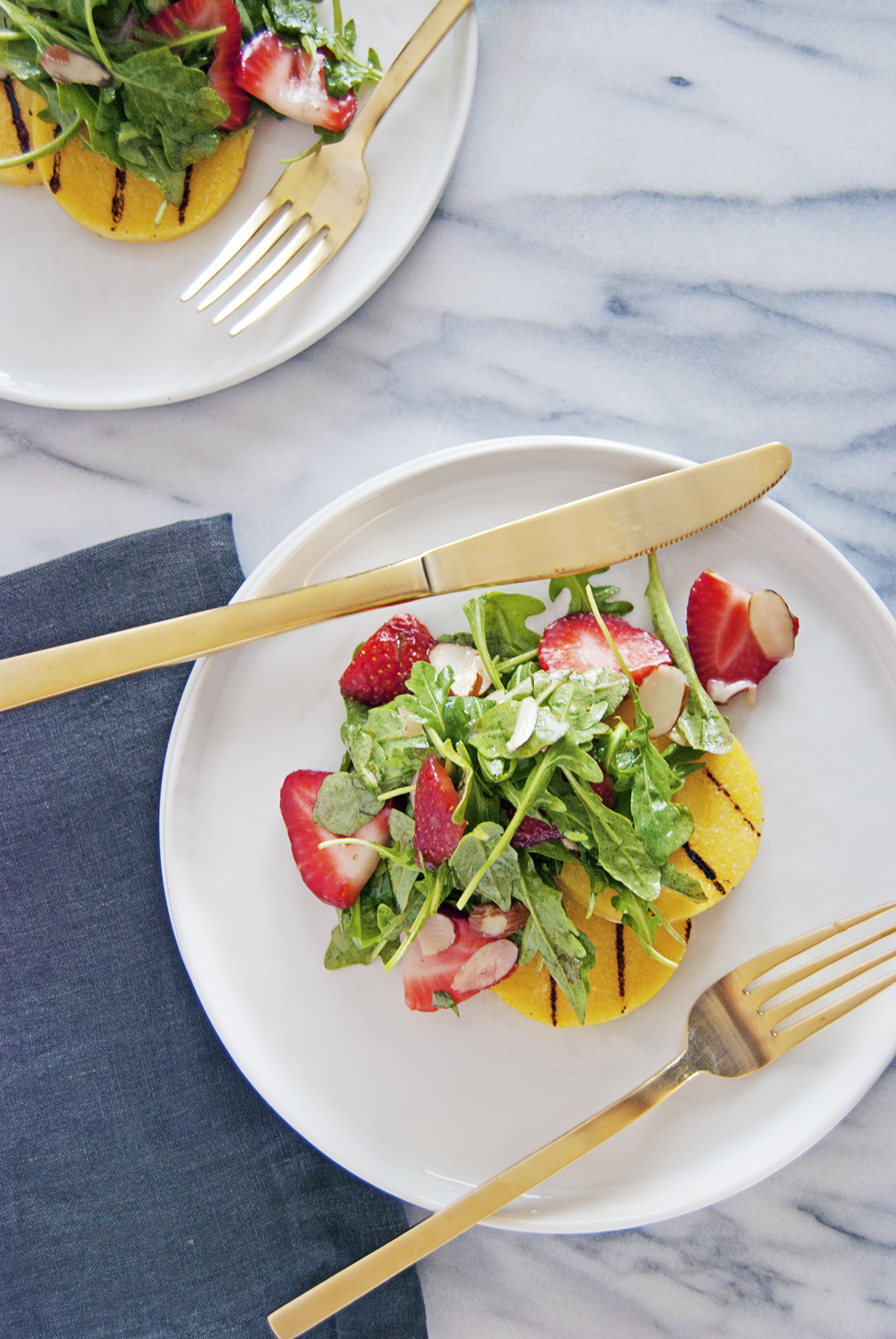 And this strawberry arugula salad is just about the perfect salad to serve at a summer dinner party, for real! I made a simple and refreshing strawberry arugula salad with almonds and a light orange and honey vinaigrette. The really extra tasty part is these croutons: I took a prepared log of polenta and sliced it into rounds, then grilled them to perfection on my new favorite toy. (Seriously in love with that grill pan. It's so sturdy and heavy-duty, plus it comes pre-seasoned. We'll have that piece forever!)
Related: Roasted Beet and Orange Salad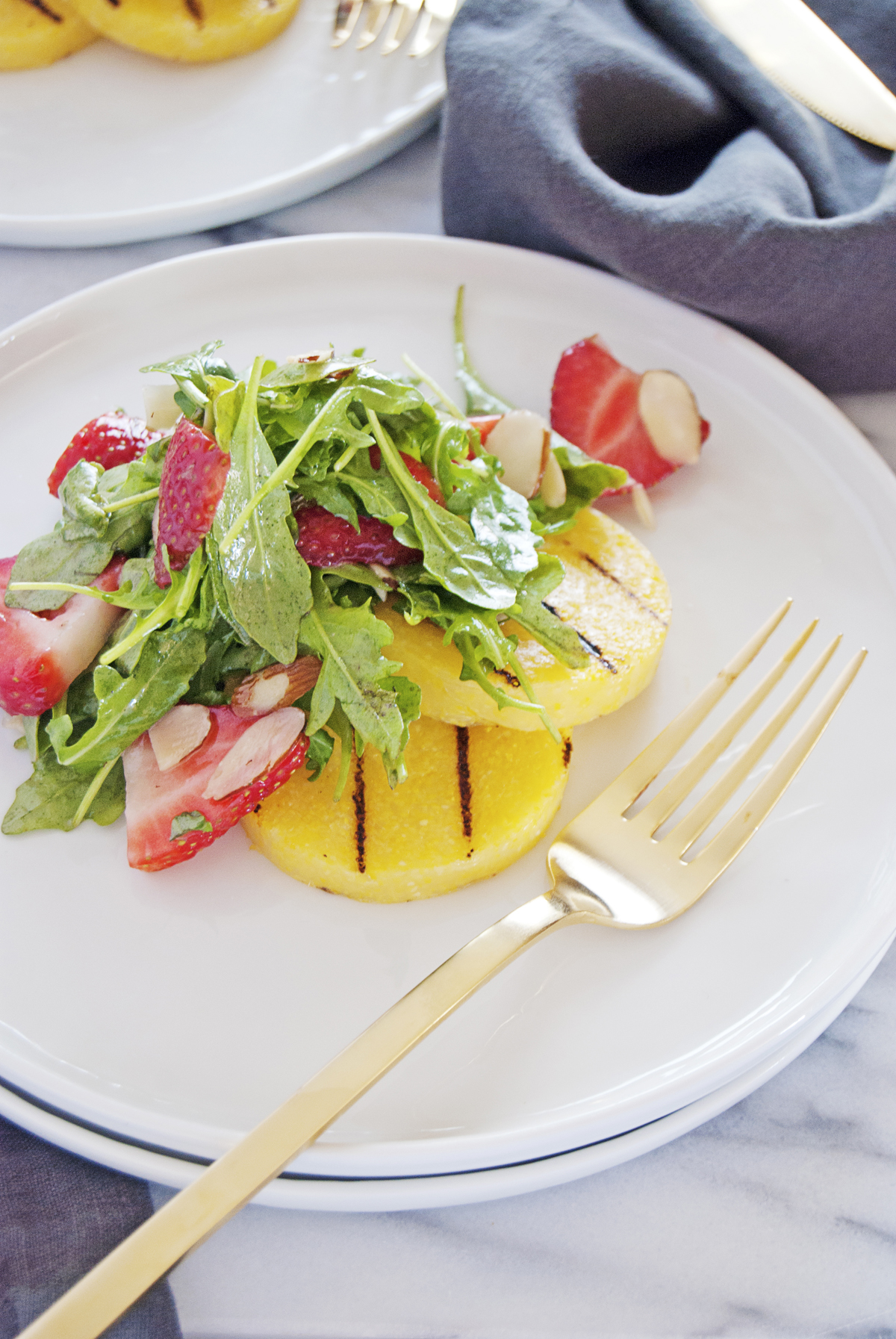 Now it's your turn: what is your favorite Olympics sport and why? Share with me by commenting below!