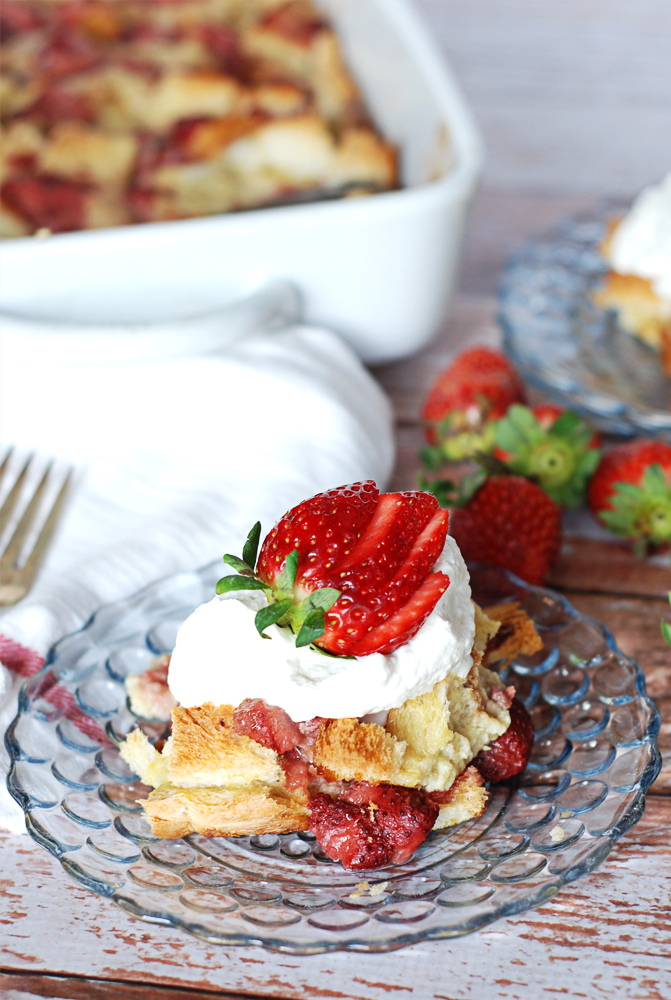 So pretty much any time I pick up a loaf of angel food cake from the grocery store, it's gone in like three days. And by "gone in like three days," I mean "I eat the whole thing in three days." Pretty much no assistance from my fiance on this one. Why? Because I'm crazy obsessed with the whole strawberries + angel food cake + whipped cream combo. And so it was only natural for me to dream up this tasty recipe for strawberries and cream bread pudding, which I've shared with you here today!
This post may contain affiliate links. Please click here to read my full disclosure policy.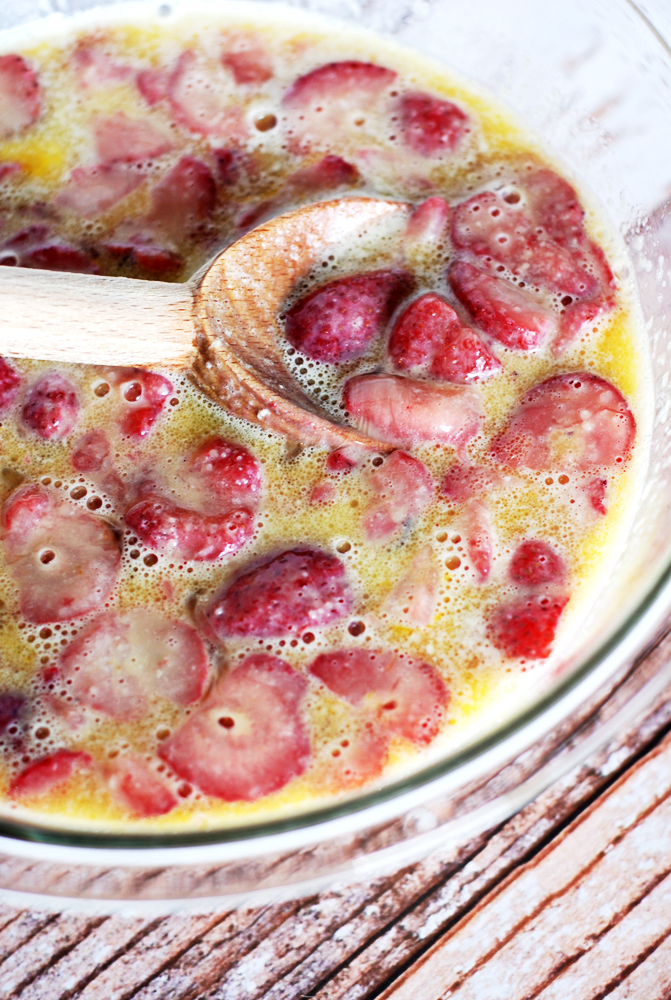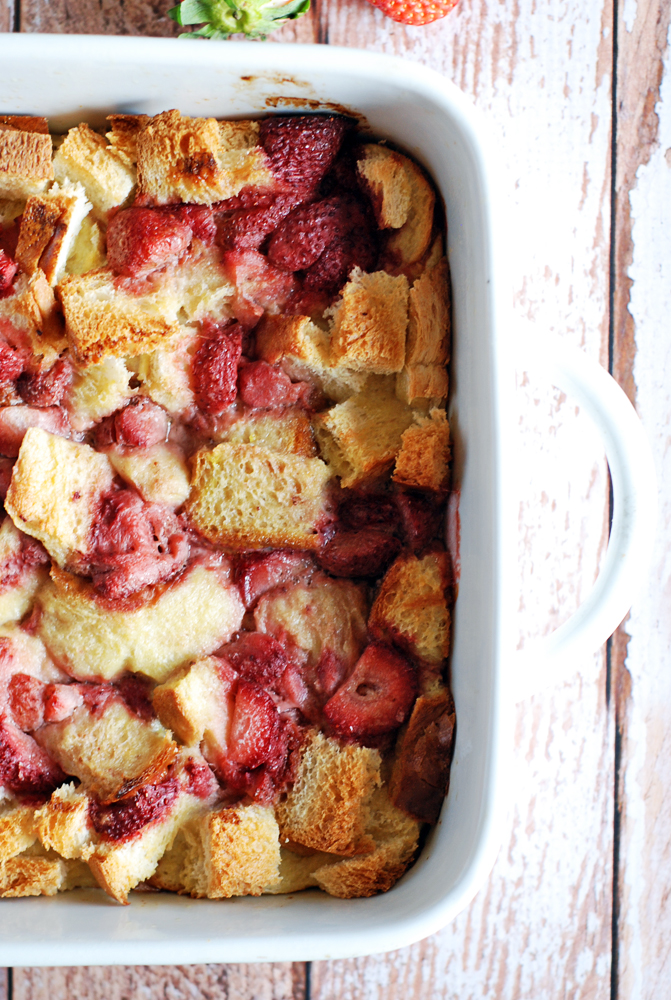 I mean, let's be real: bread pudding and strawberries with cream are two pretty phenomenal desserts. So naturally, the combination of the two would be out-of-this-world, and this recipe does not disappoint! I used strawberries in two ways: frozen strawberries in the bread pudding mixture and fresh strawberries for topping.
This Strawberries and Cream Bread Pudding will rock your socks off! http://wp.me/p61F7n-Mr
Click To Tweet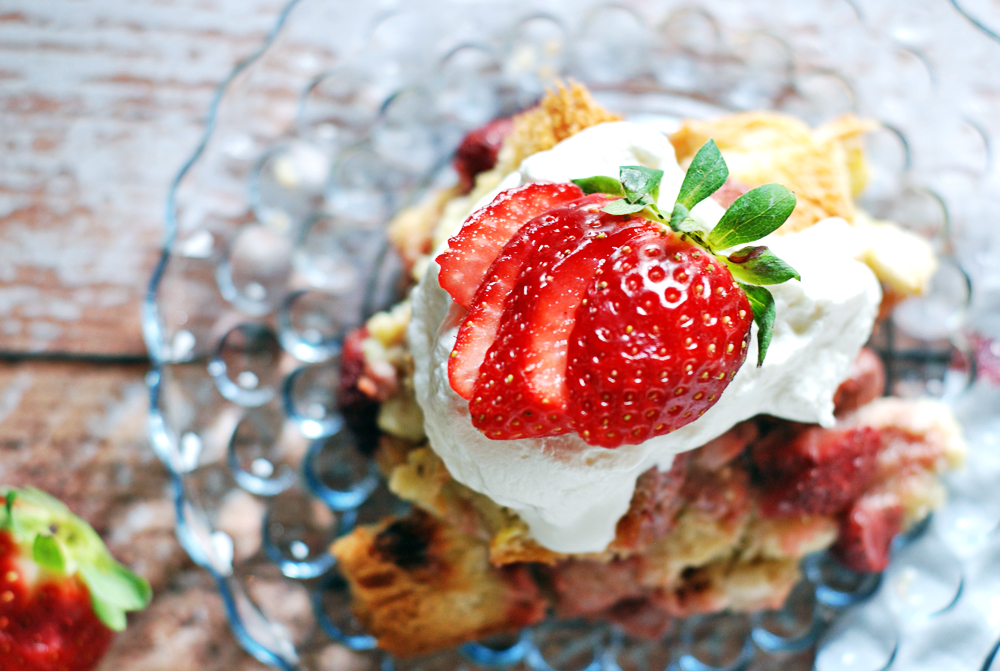 The pudding itself is a lovely texture, crispy and crunchy where it is browned on the top, and lusciously creamy in the middle. The whipped cream is homemade, and while you could probably use store-bought whipped cream, I beg you to make homemade! It is so simple and it tastes a thousand times better.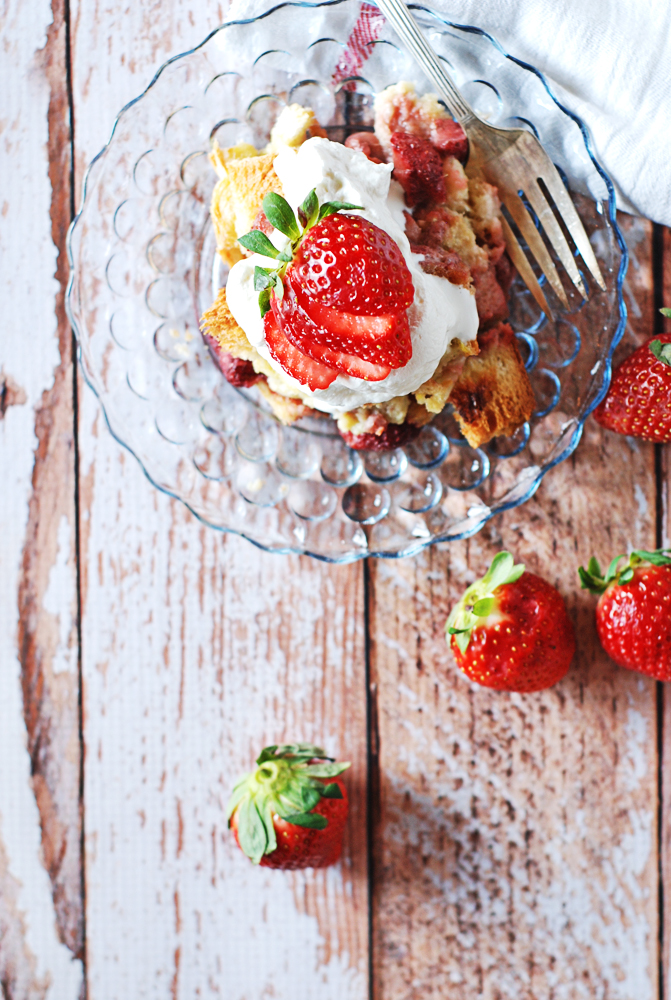 This would be a great end to a Sunday supper, or pretty much a great snack on any lovely spring day. (Okay you can also eat it for breakfast, lunch and dinner. Not that this happened in my house… at all.)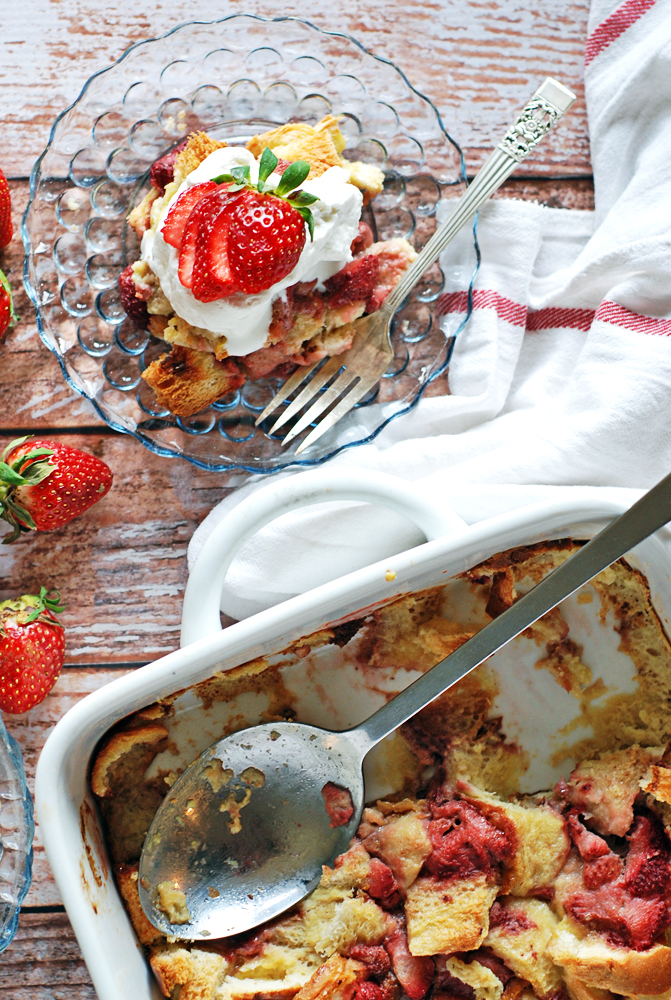 Now it's your turn: What is your favorite bread pudding recipe? Share with me by commenting below! And sign up to receive all my delicious recipes, including desserts like this one, to your inbox!
[optin-cat id="1965″]