These strawberries and cream scones will be your new favorite way to start the week!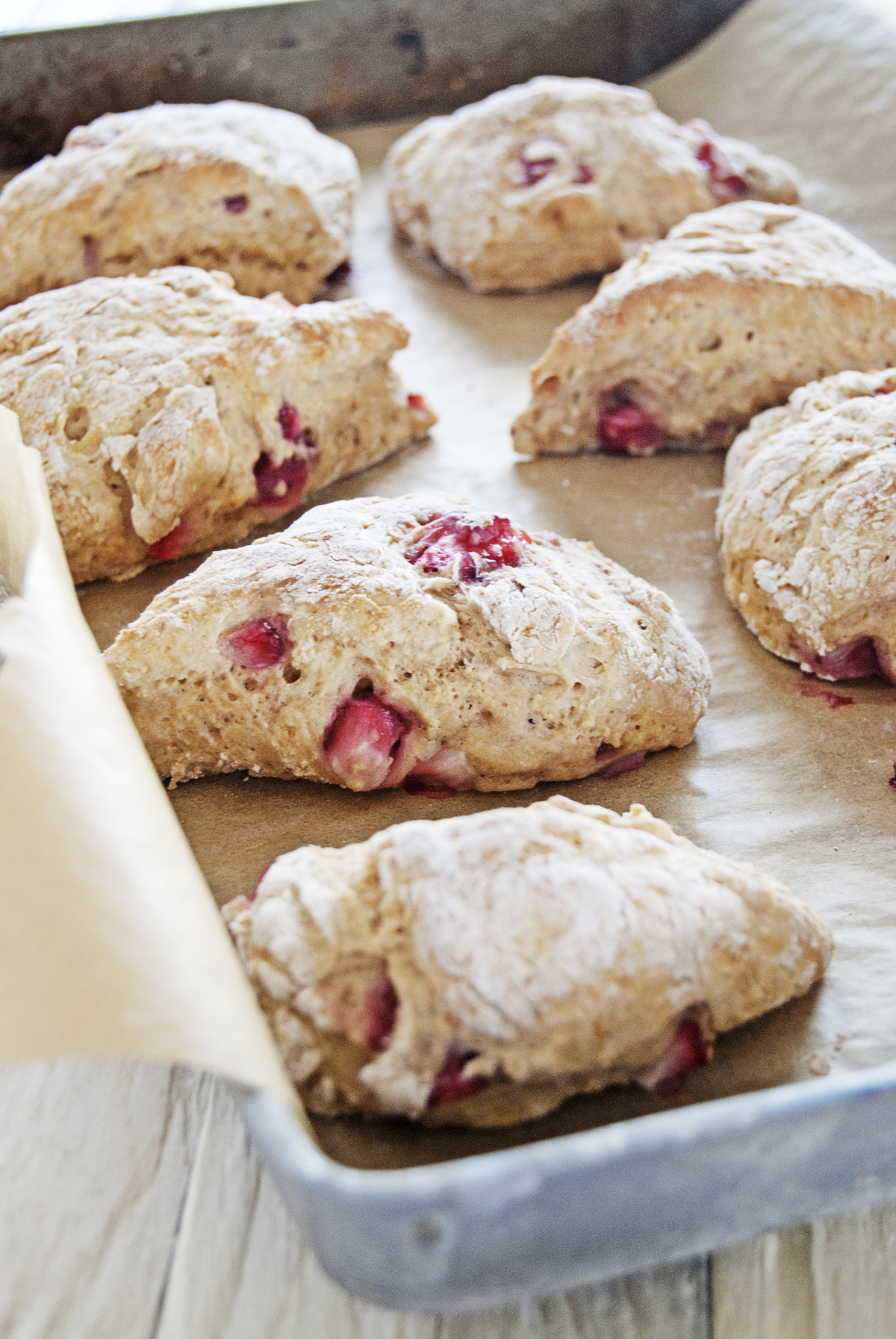 This post may contain affiliate links. Please click here to read my full disclosure policy.
Hello, Monday! It's always a little rough starting a new week, so you should definitely start it by treating yourself to a delicious strawberries and cream scone! I love this recipe. I adapted a traditional scone recipe from James Beards' book, Beard on Bread. For anyone who likes to bake or is interested in getting started baking, this is the quintessential bread baking book! My husband loves to make all kinds of bread, and so I purchased it for him originally but found myself using it regularly too!
Related: French Breakfast Puffs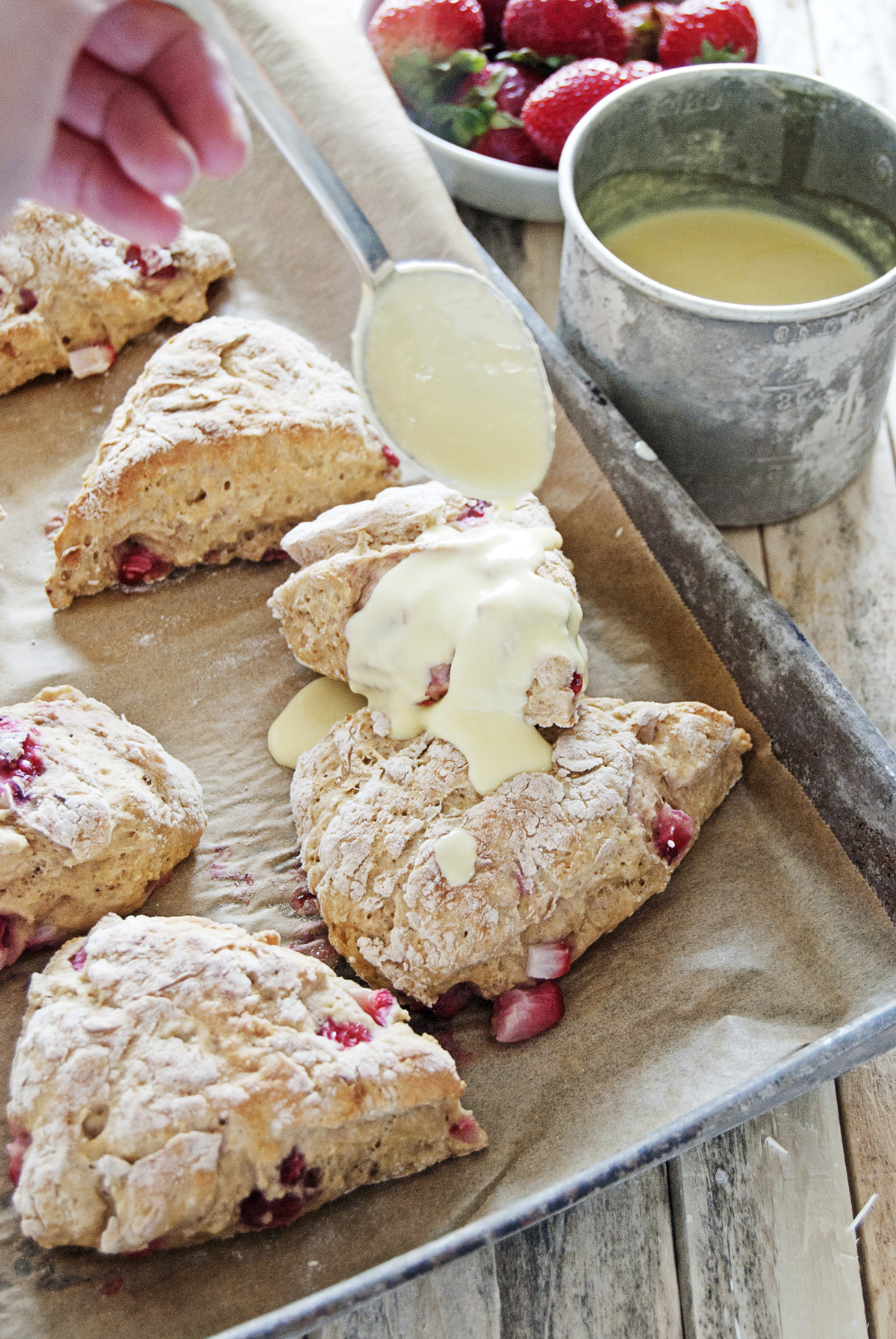 Beard hit the nail on the head with this basic scone recipe: the texture is divine! I added some fresh strawberries to the batter for the "strawberries" component in one of my favorite classic flavor combos: strawberries and cream. The "cream" part is what I think makes this extra special: I made a simple, traditional creme anglaise recipe to drizzle all over those luscious warm scones right out of the oven. Serve these for brunch and the kids will be begging for them for dessert too!
Related: Honey Peanut Butter Oatmeal Drop Cookies with Chocolate Chips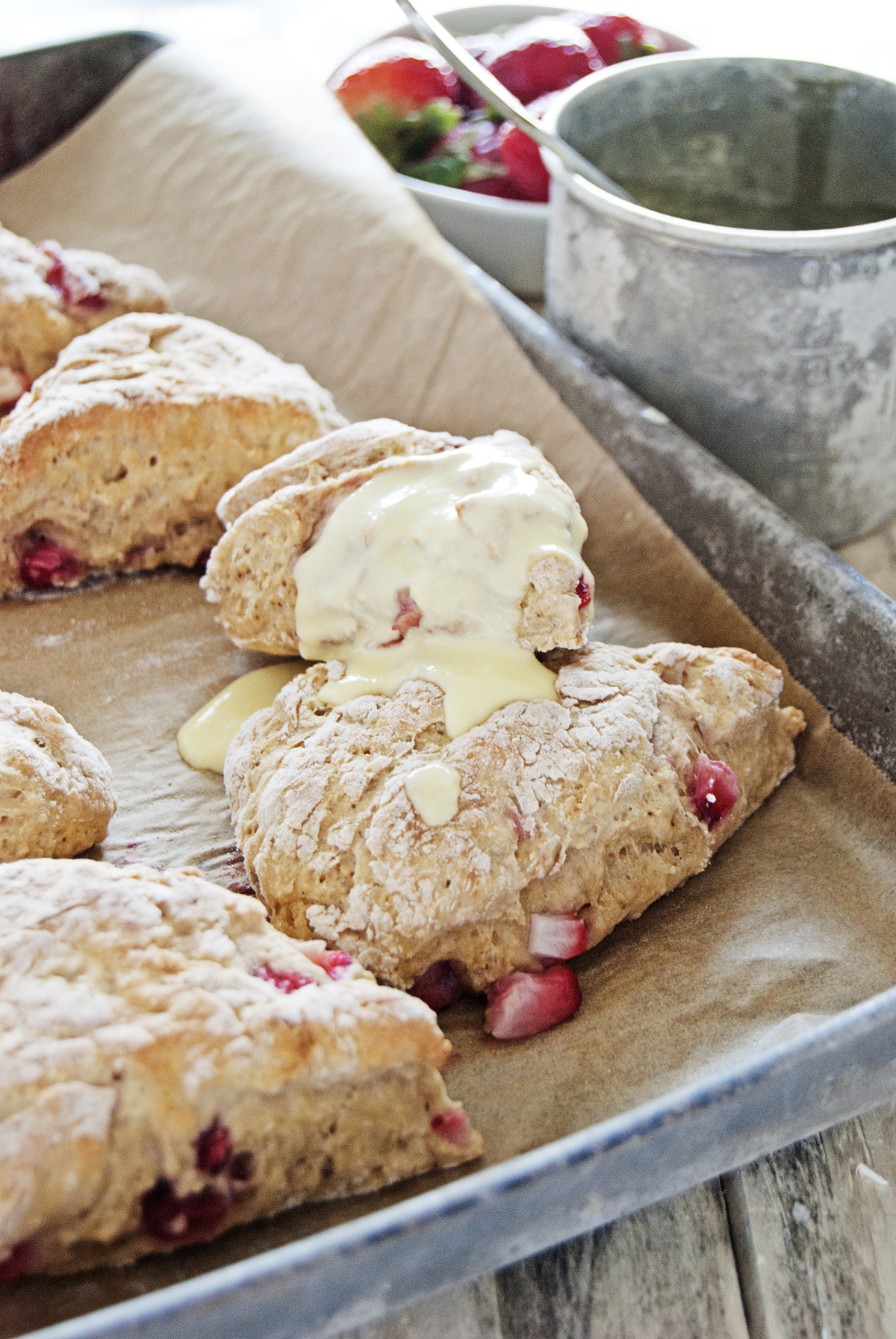 Now it's your turn: what is your favorite way to start the week out right? It could be a recipe or just a ritual habit that you have (or even your favorite Starbucks drink order!) – share with me by commenting below!