This sun-dried tomato orzo salad features fresh spinach, lots of salty feta and crunchy pepitas, and roasted cherry tomatoes, and is finished with a simple, homemade Italian vinaigrette.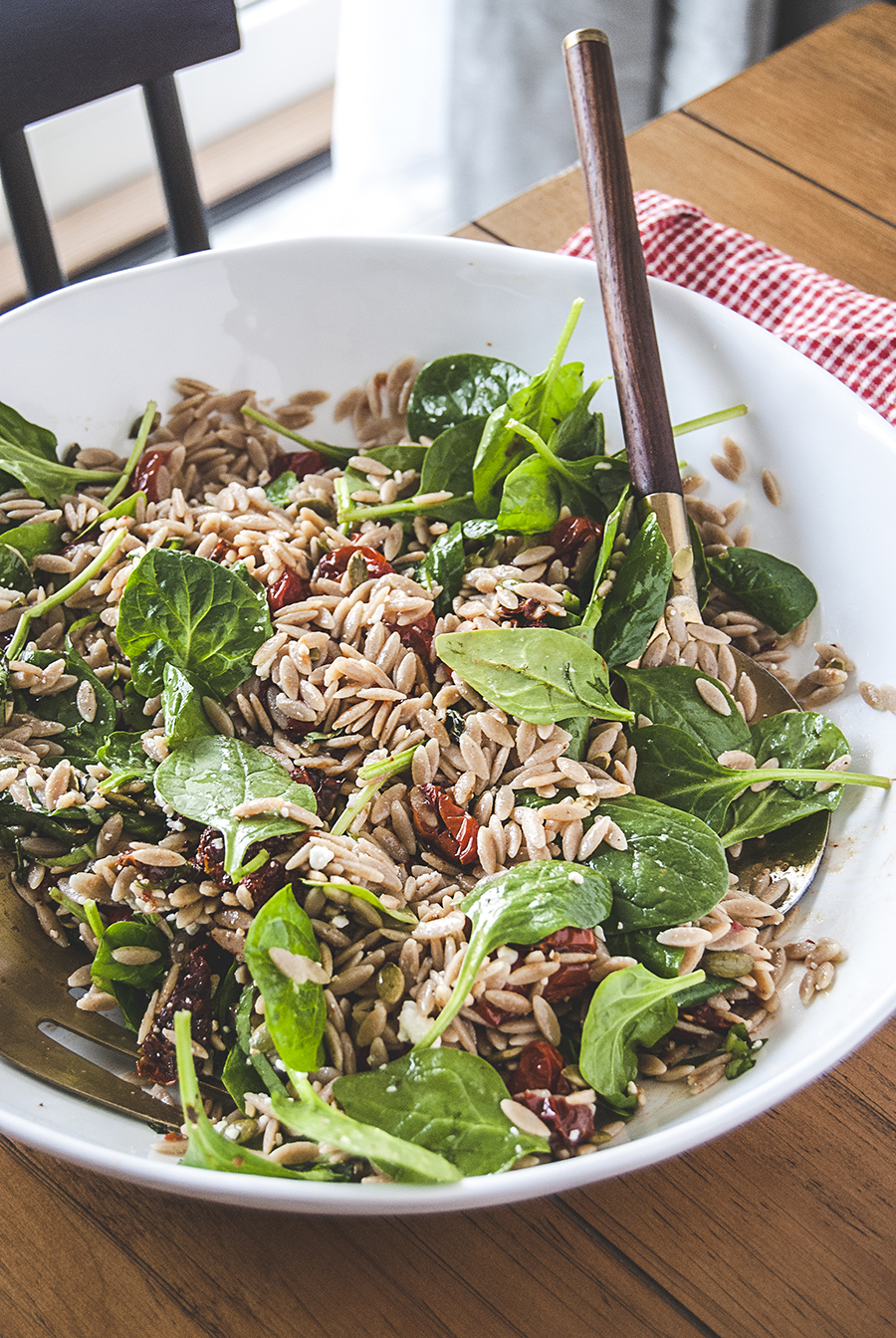 This post may contain affiliate links. Please click here to read my full disclosure policy.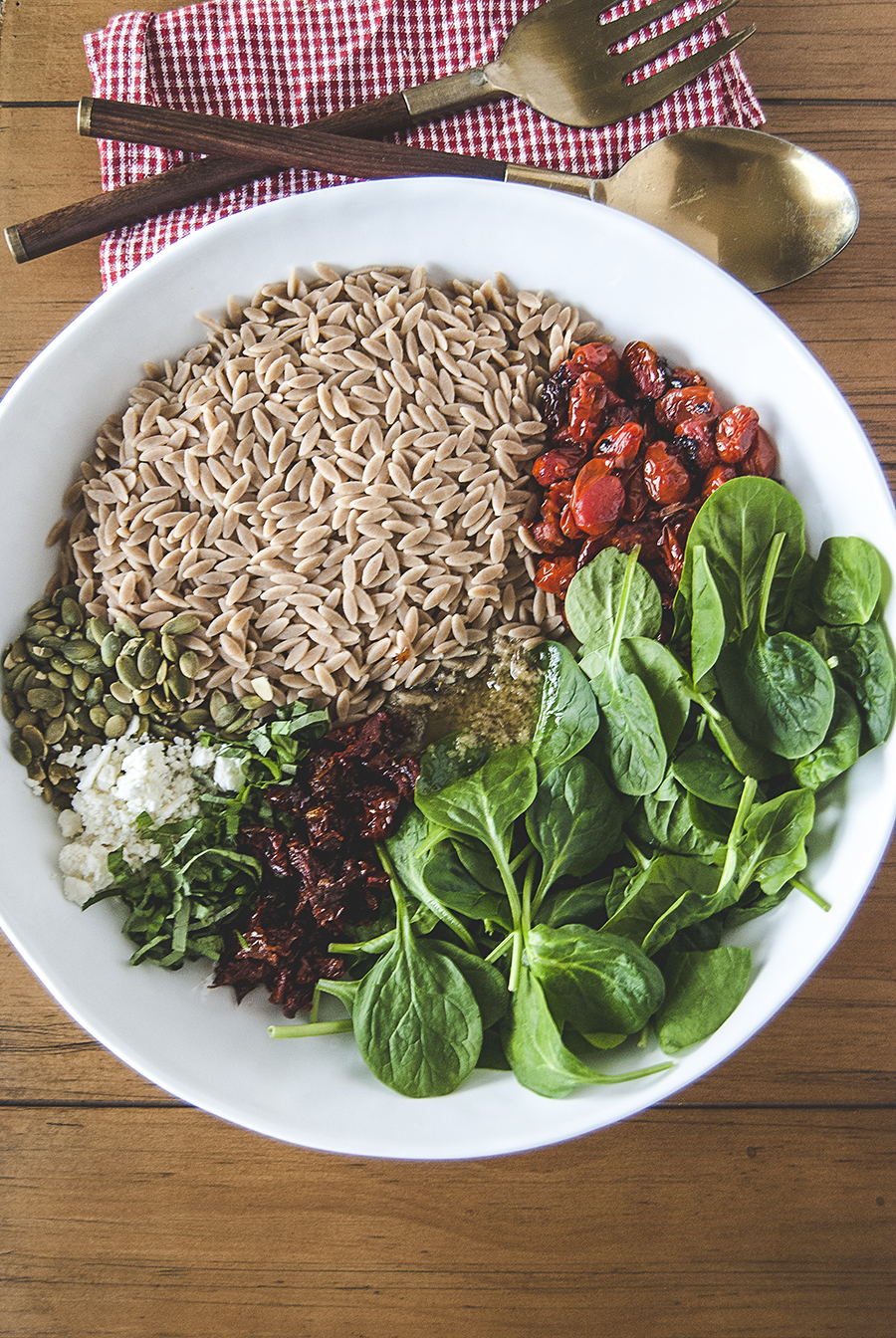 I love a good summer salad, don't you? It has to be simple, it has to be quick, and it has to be fresh fresh fresh! This sun-dried tomato orzo salad fits the bill, and it's just in time for all this beautiful warm weather we've been having lately!
I'm spending this weekend in Sanibel, Florida for a dear friends' bachelorette party. Currently sitting at Panera Bread and waiting for my sister to get her butt into town so we can hit the beach with everyone else asap! What is your favorite place to spend these hot sunny summer days?
Related: Creamy Tarragon and Roasted Garlic Pasta Salad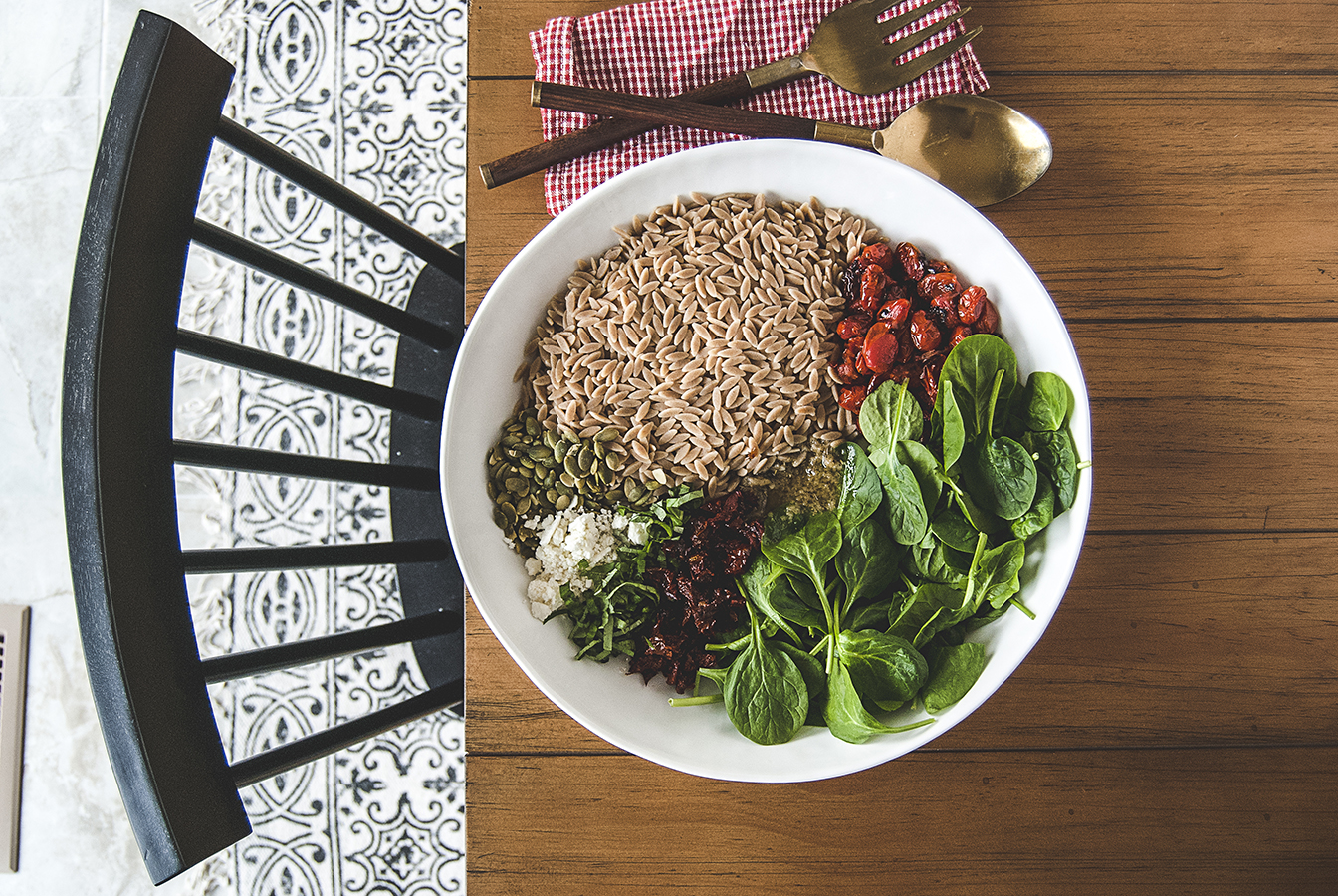 Ironically given the hot weather outside, the idea for this salad was based on a cold orzo salad on the menu at 40 Acres Tavern at Boyne Mountain, a northern Michigan ski resort that we frequent in the winter months. Which should tell you how perfectly suited this salad is, that it is such a fitting summer salad but also makes perfect sense in the winter months!
So back to this salad. Because I promise you're gonna want to eat it over and over again once you try it. It's got the veggies. It's got the crunch. It's got lovely salty cheese. And it's got the tastiest homemade Italian vinaigrette I ever did have, with my secret ingredient: honey!
Related: Toasted Pearl Couscous Salad with Lemon Dijon Vinaigrette
Probably one of my favorite veggies (or are they a fruit? The world may never know!) is tomatoes, and roasted is the way to prepare them. There is just nothing like beautiful caramelization you get from roasting them in the oven, while retaining that juicy *pop* when you bite down on them!
While the tomatoes are roasting and the orzo is cooking, I prepare this simple homemade Italian vinaigrette. (Make it yourself, I promise you it's better than that bottled stuff!). In addition to the traditional vinegar, mustard, and Italian herb blend, I like to add a little bit of honey to my Italian vinaigrette to give it a beautifully sweet end note that helps to cut through what can sometimes be too tangy of a dressing. Try it: you won't go back to regular Italian dressing, I promise!
Related: Fresh Peach Salad with Goat Cheese and Crostini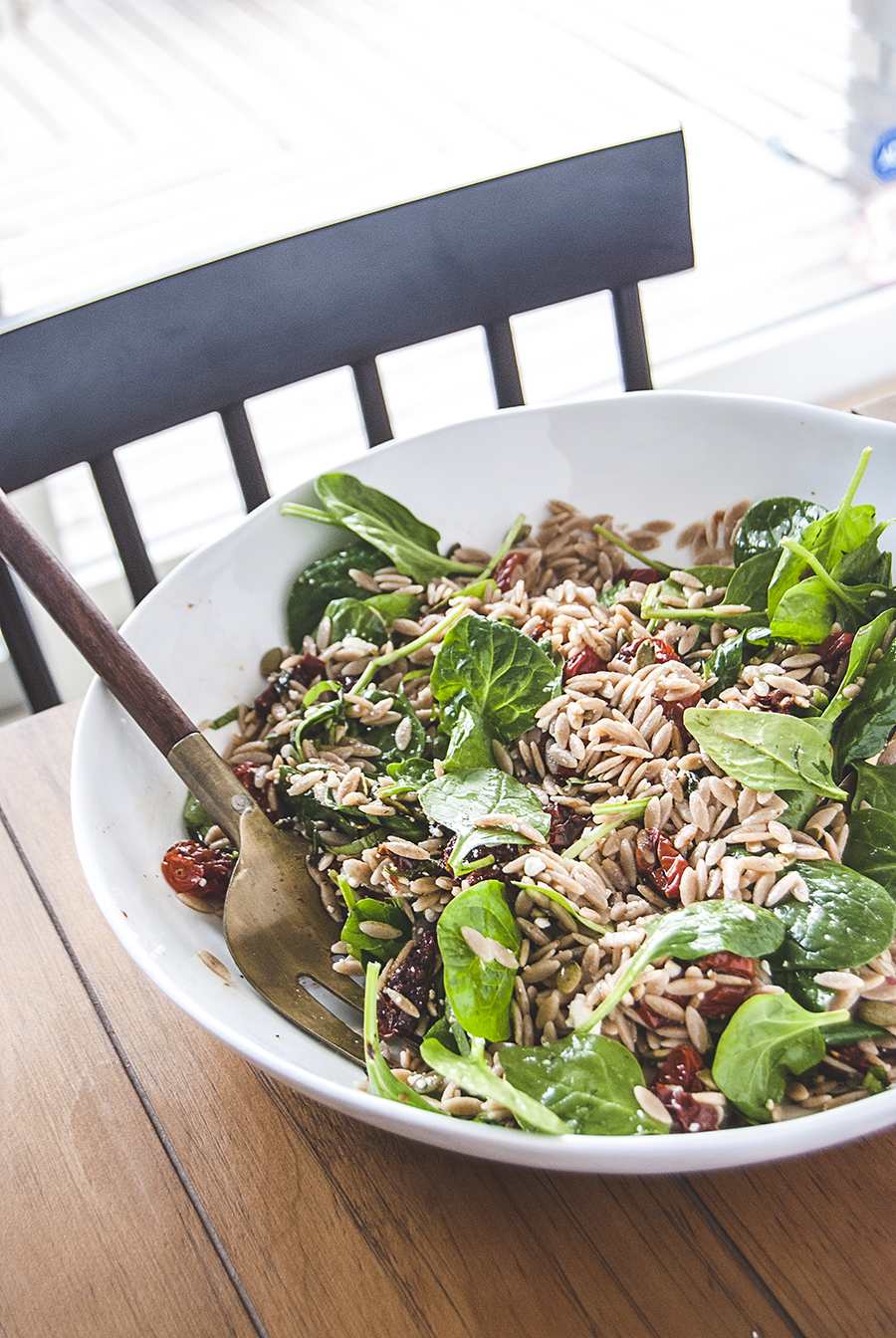 Now it's your turn: what's your favorite summer salad? Share with me by commenting below!