Simple summer grilling is the key to a great time, and I've got just the dish for you! My recipe for spicy grilled shrimp paired with a creamy avocado sauce is perfect for weeknight grilling and comes together in just over half an hour!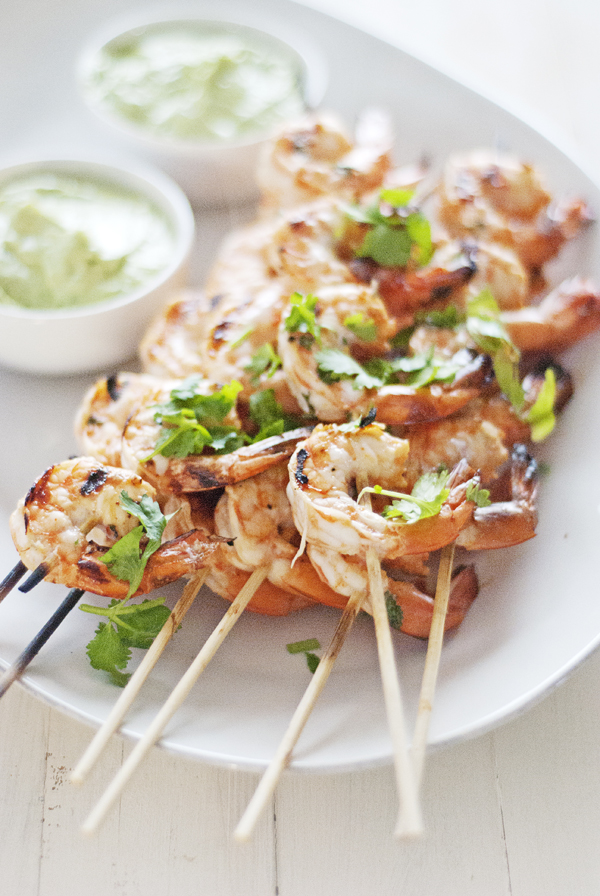 This post may contain affiliate links. Please click here to read my full disclosure policy.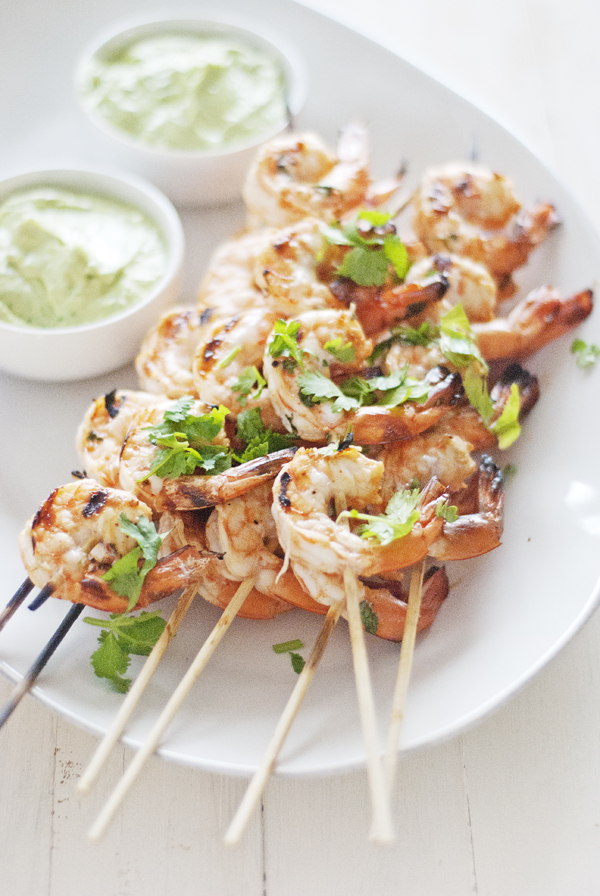 I don't know about you, but it has been hot hot HOT here in Michigan! And when it's hot, and the idea of turning on the oven or stove to make dinner inside seems like too much to bear, it's time to take the cooking outside! To the grill, I say!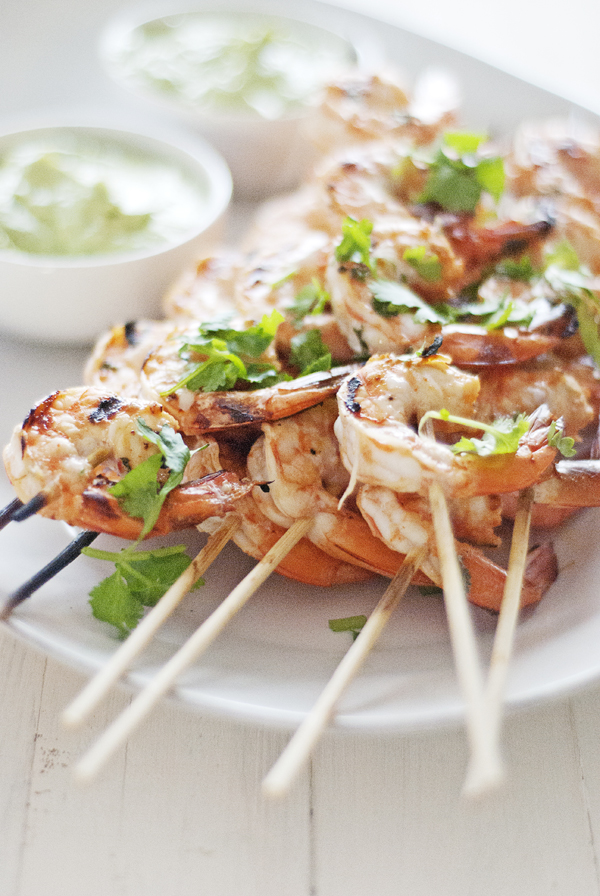 These shrimps are so tasty. Like… I could eat them all myself tasty. They are first marinated in a deliciously refreshing mixture of yummy Asian flavors, including lime juice, Sriracha, sesame oil, fish sauce, and rice vinegar. These all come together in a beautifully spicy and fragrant marinade and let me tell you – the shrimp soak it right up!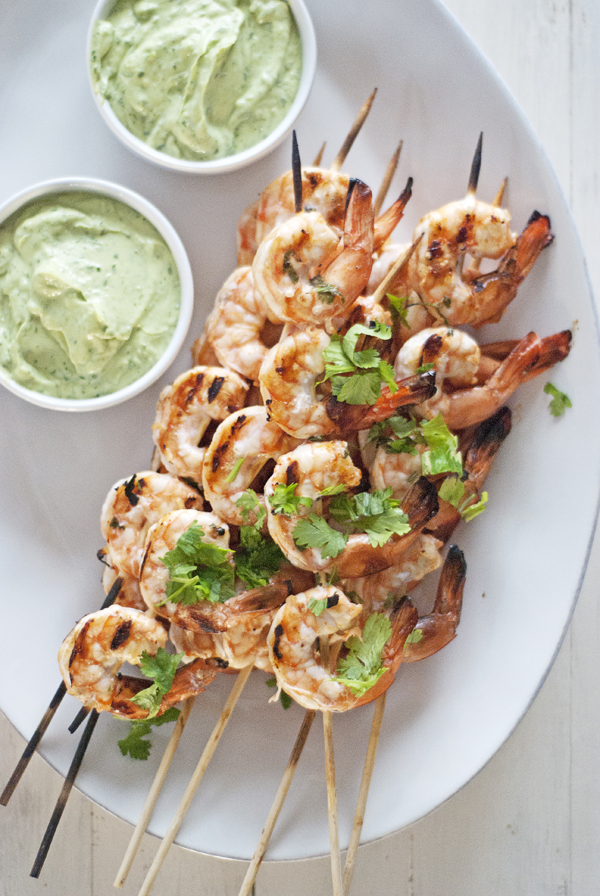 Have your hubby throw those babies on the grill while you whip up this super simple avocado sauce. I love this dipping sauce because it helps to cool down some of those spicy Sriracha notes from the shrimp marinade. It's also super healthy for you because it's mostly avocado (yay!) and Greek yogurt (double yay!), with of course a bit of lime juice and cilantro thrown in for good measure!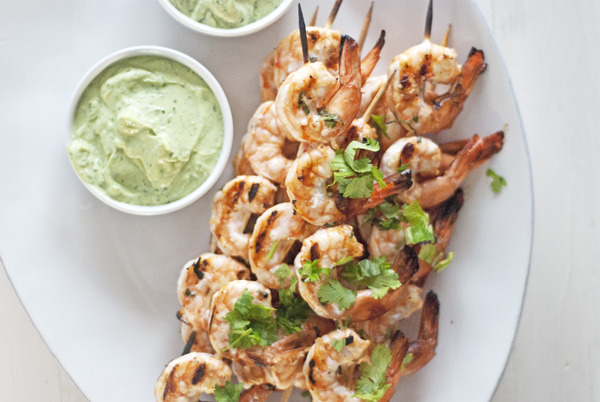 Now it's your turn: what is your favorite way to prepare shrimp? Let me know by commenting below and be sure to share your favorite recipe!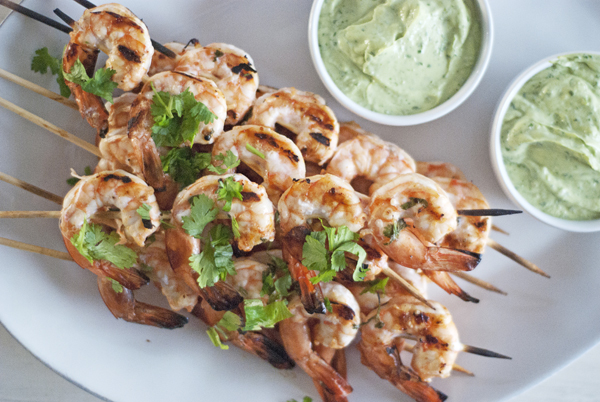 Join now and don't miss a recipe:
[optin-cat id="1965″]