Ever since I discovered the beauty that is premade store-bought pizza dough, I've been going nuts concocting all sorts of different pizzas at home! Sometimes there just isn't enough time in the day for a fulltime job and to make fresh homemade pizza dough, and so store-bought is a great alternative. Like for today's recipe: shredded chicken and garlic butter pizza!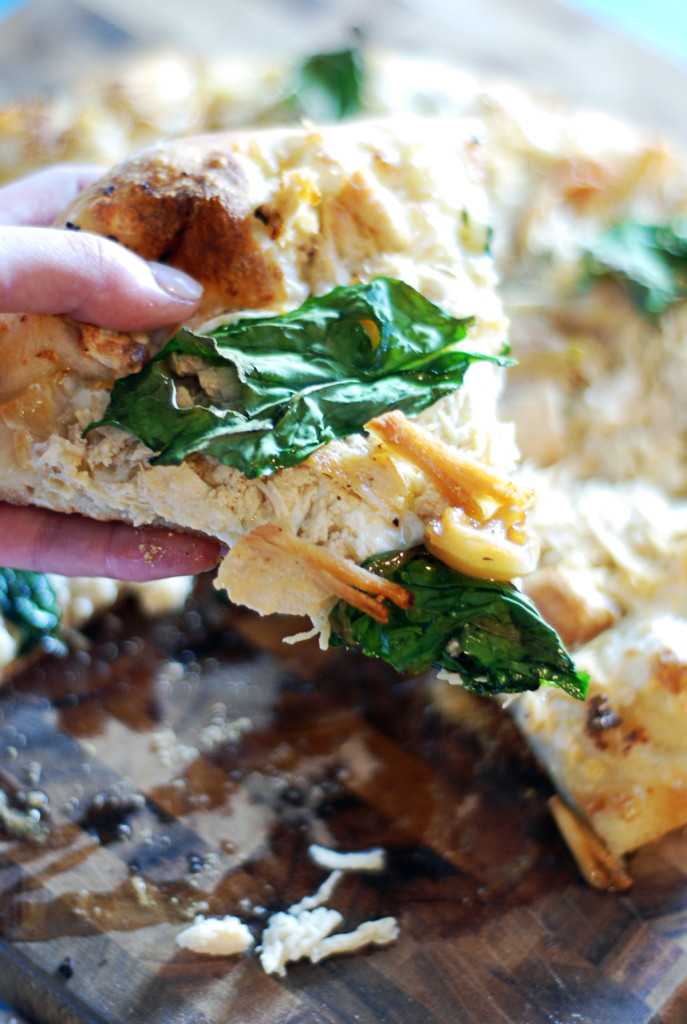 This post may contain affiliate links. Please click here to read my full disclosure policy.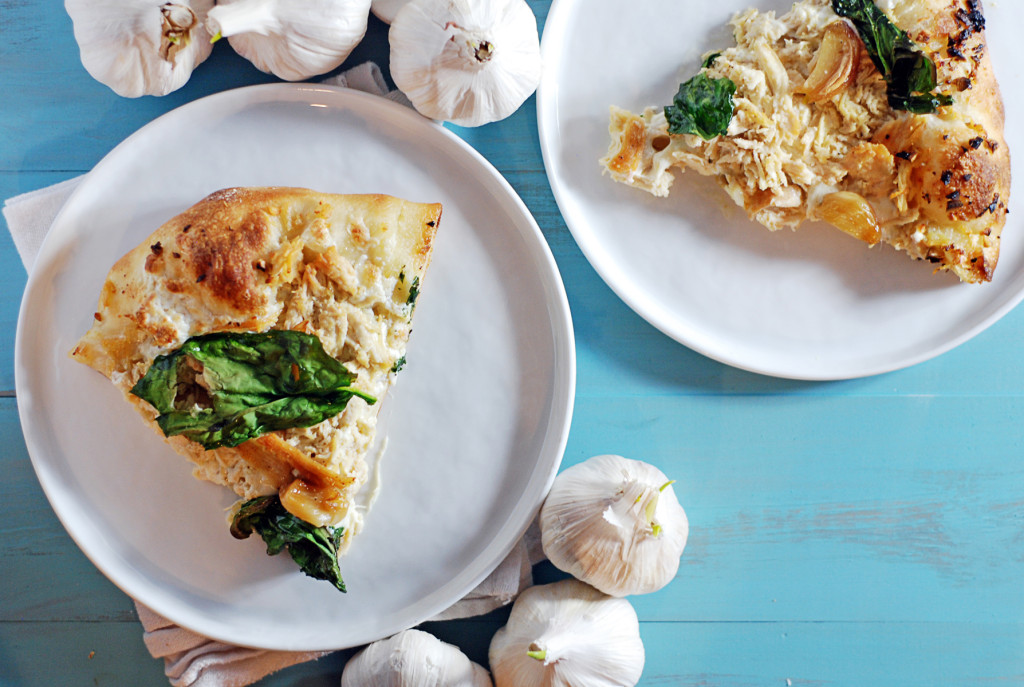 I love love love garlic. It's seriously my jam. And so when I came up with this idea to lather on a homemade garlic butter all over this pizza, along with roasted garlic cloves, I was so excited to try it! And I mean, this is an "entire head of garlic" type of recipe. The best kind. 🙂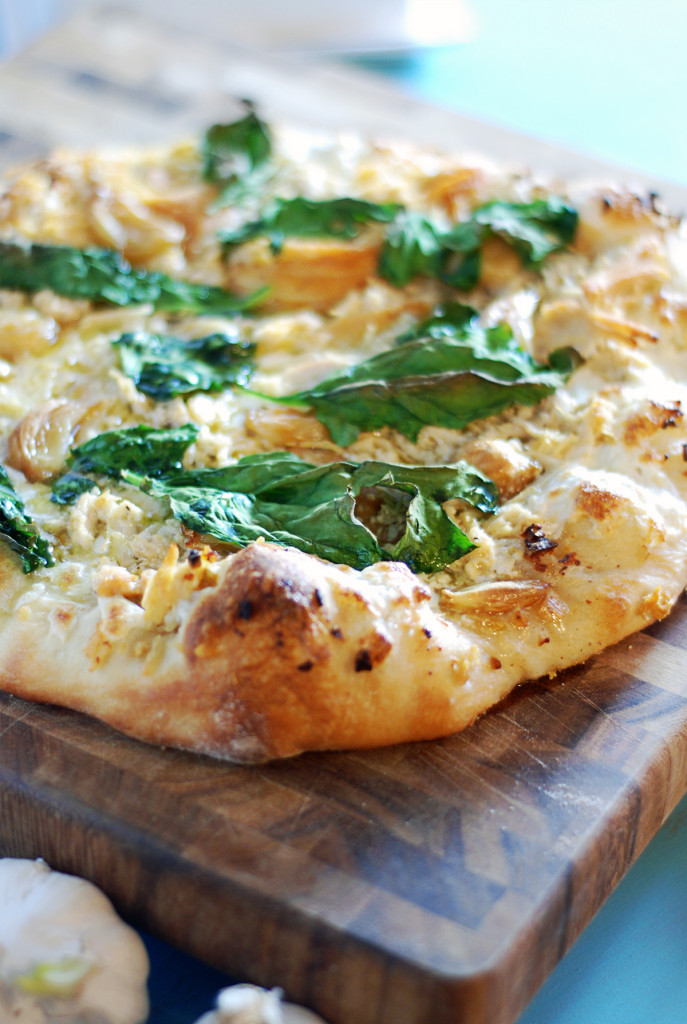 It starts with a sauce pan full of melted butter, to which you add a whole lot of minced garlic and allow to sizzle and brown up for a little bit. Meanwhile, whole cloves of garlic are roasted in olive oil in the oven. Pair with some shredded chicken breast, mozzarella cheese, and fresh spinach and you've got a meal that is family-friendly and perfectly garlic-y!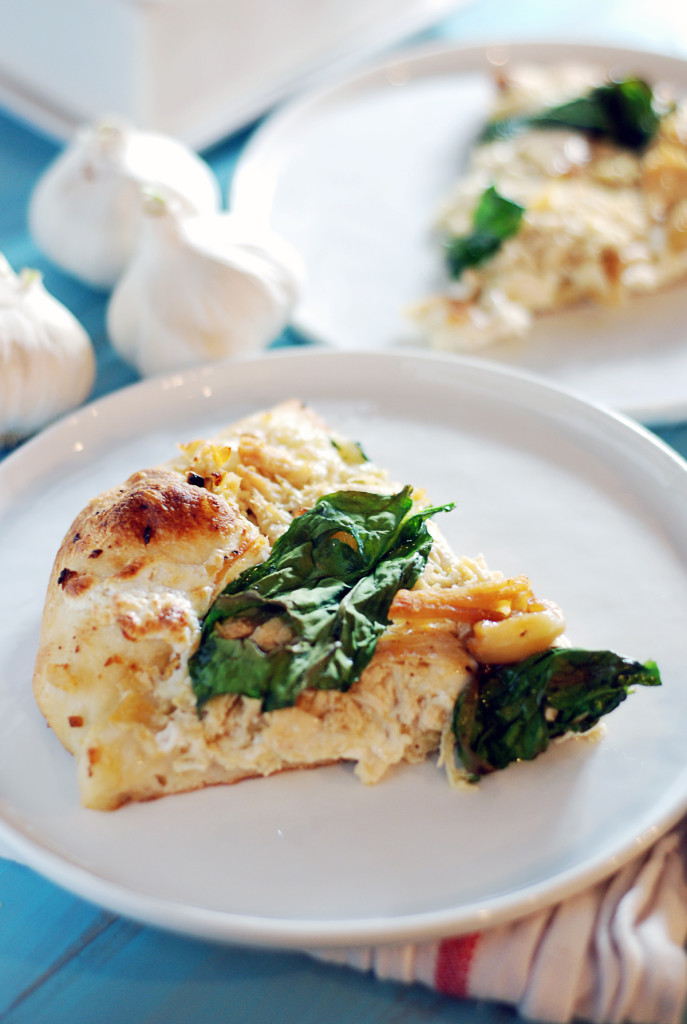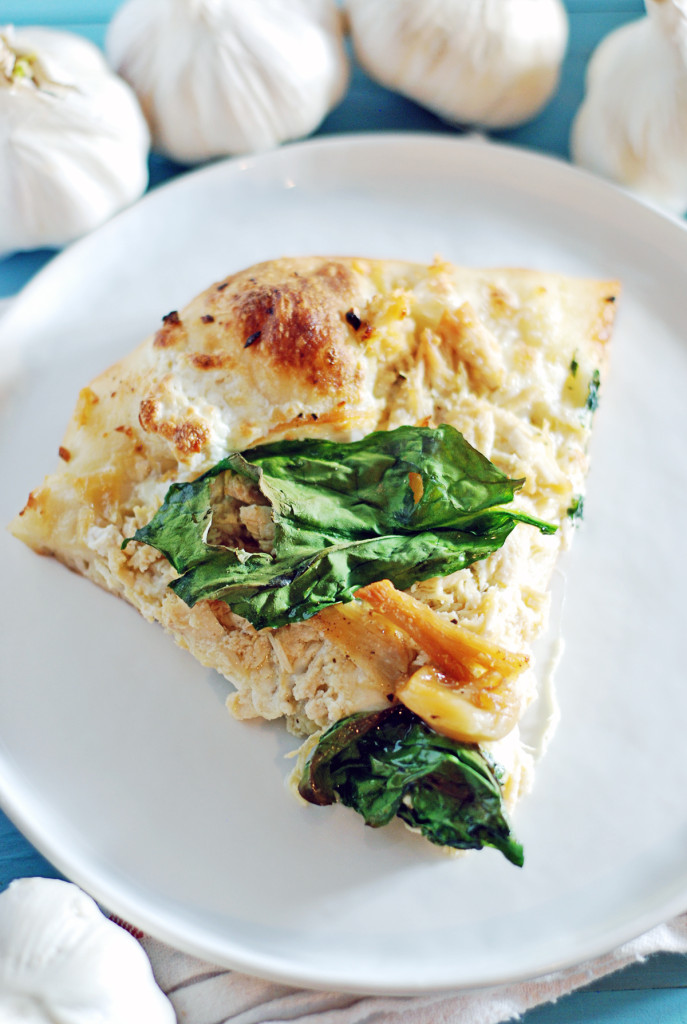 Now it's your turn: what are your favorite pizza toppings? Let me know by commenting below – I would really love to hear what your favorite combos are!