I am all about easy peasy weekend brunches that taste amazing, and these shallot and mushroom egg bakes hit the spot!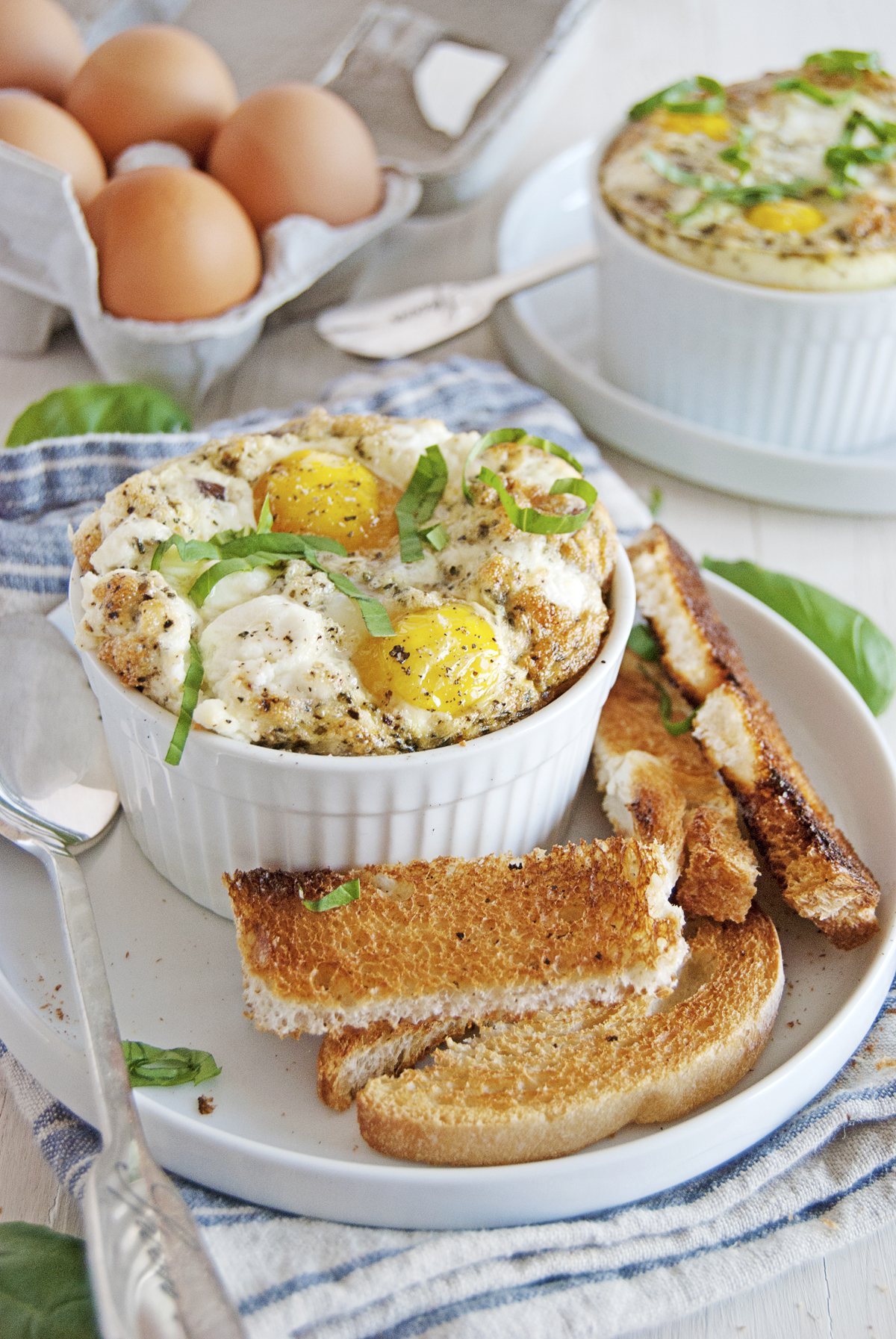 This post may contain affiliate links. Please click here to read my full disclosure policy.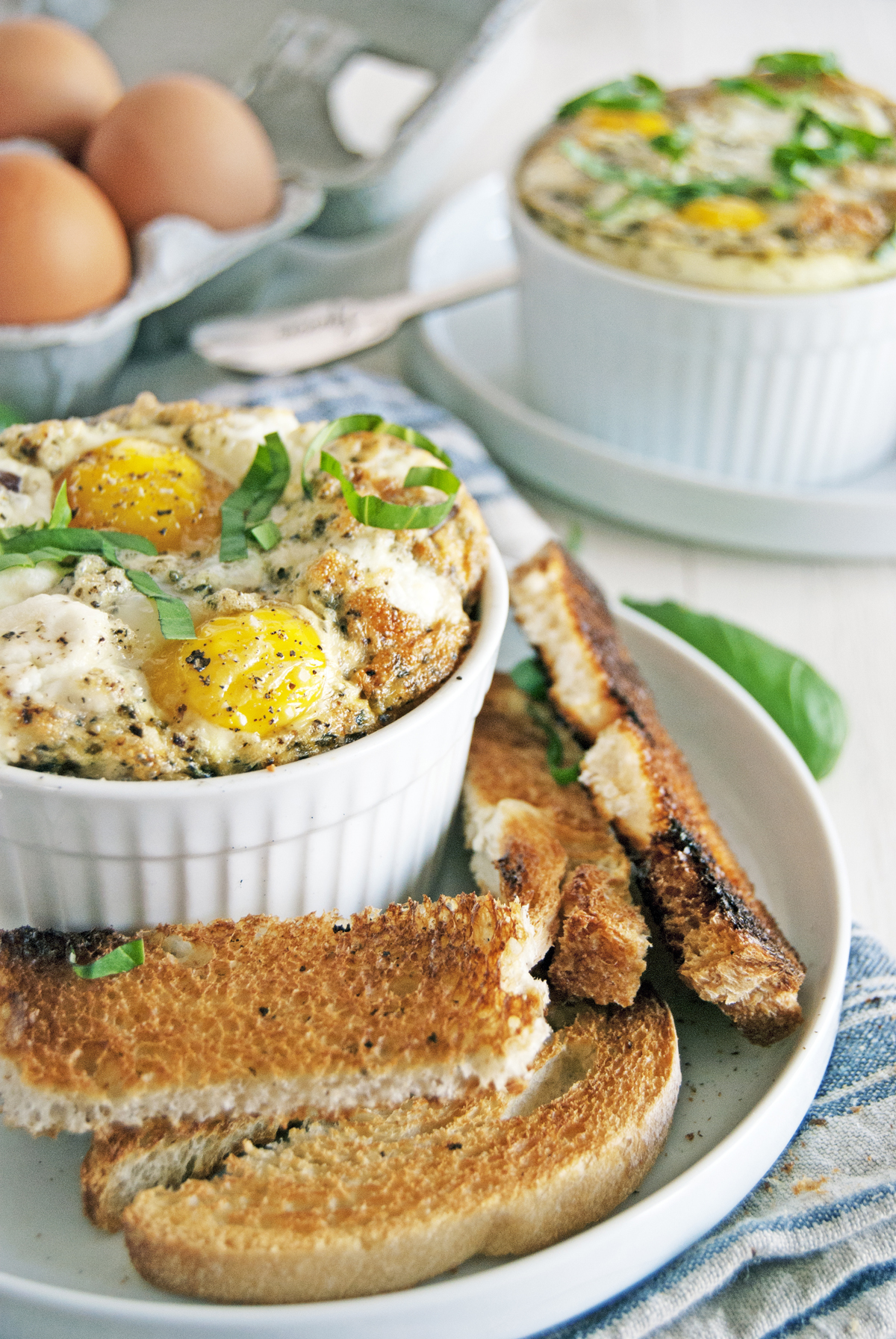 My sister is getting married this weekend! I'm so excited, because just 68 short days ago I was getting married, and that means we will share the same anniversary year! And there is no time that a good breakfast is more crucial than on life's most important days! 🙂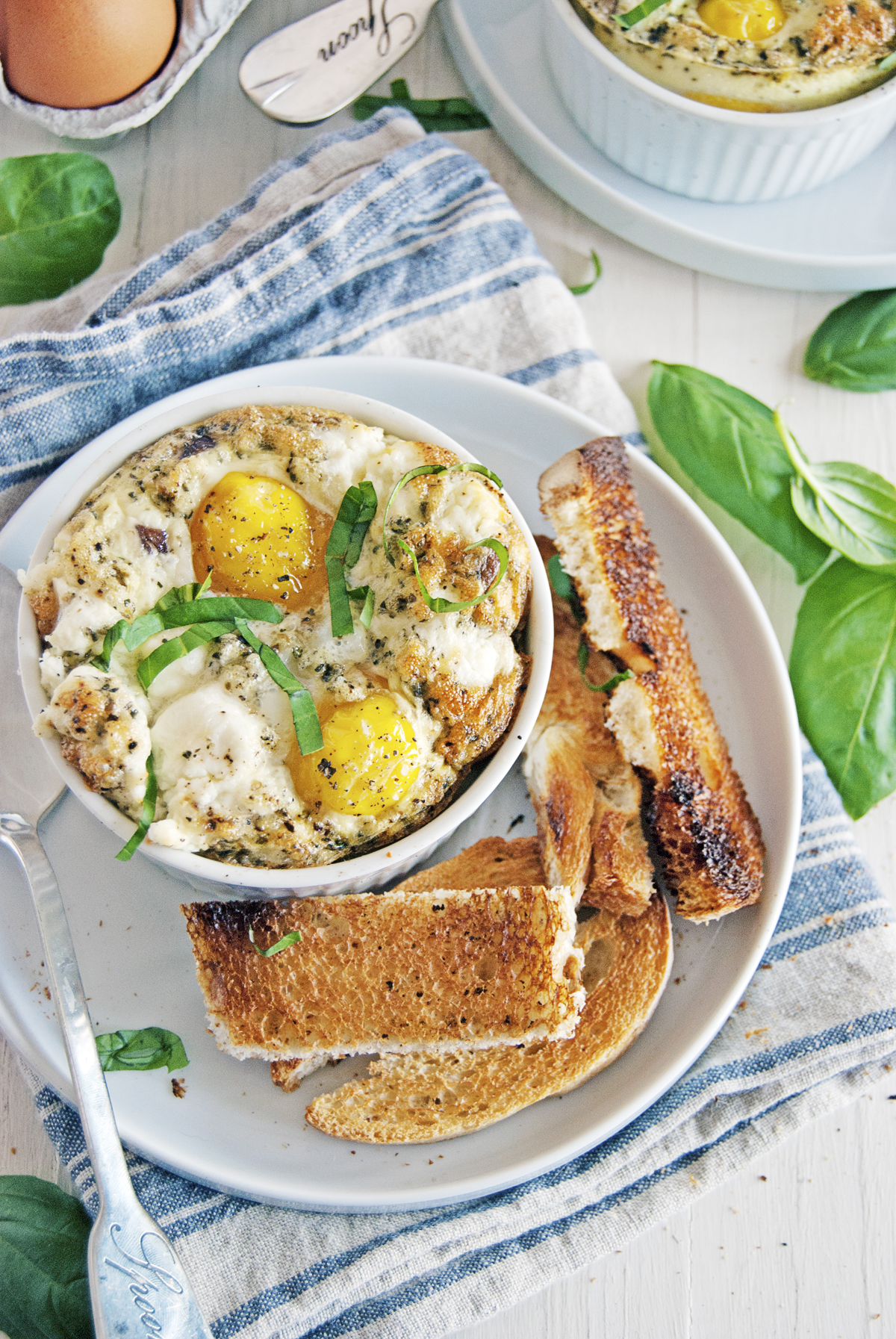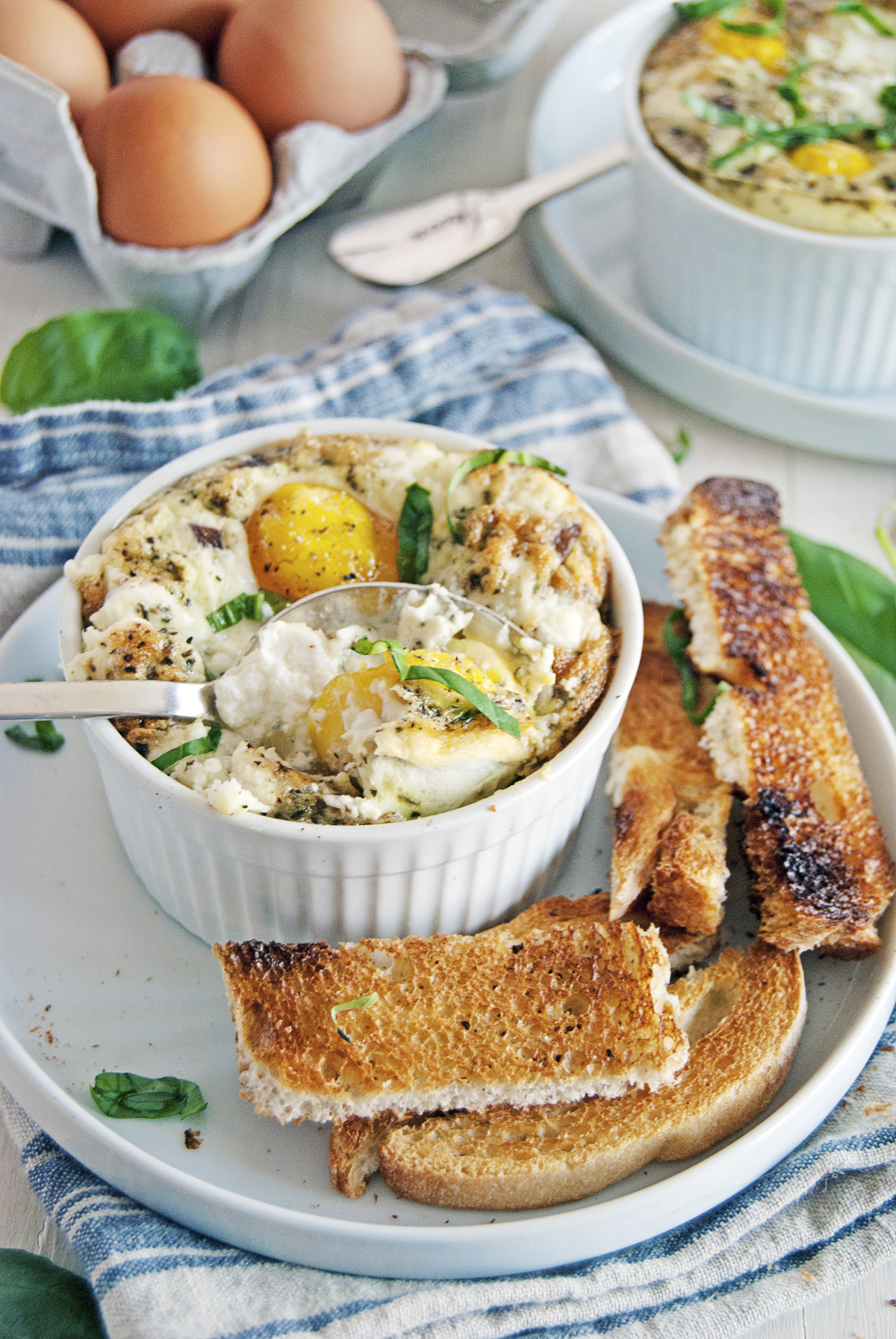 That's why I love these egg bakes, because they are protein packed but so easy to put together. These egg bakes start with sautéed mushrooms and shallots split between the bottoms of the ramekins. If mushrooms aren't your thing, there are a ton of other vegetables that would work here! Try your favorite bell peppers and some onions, or zucchini and eggplant. The eggs are then separated and the whites are whisked together with some heavy cream. This helps to make them light and fluffy when they bake!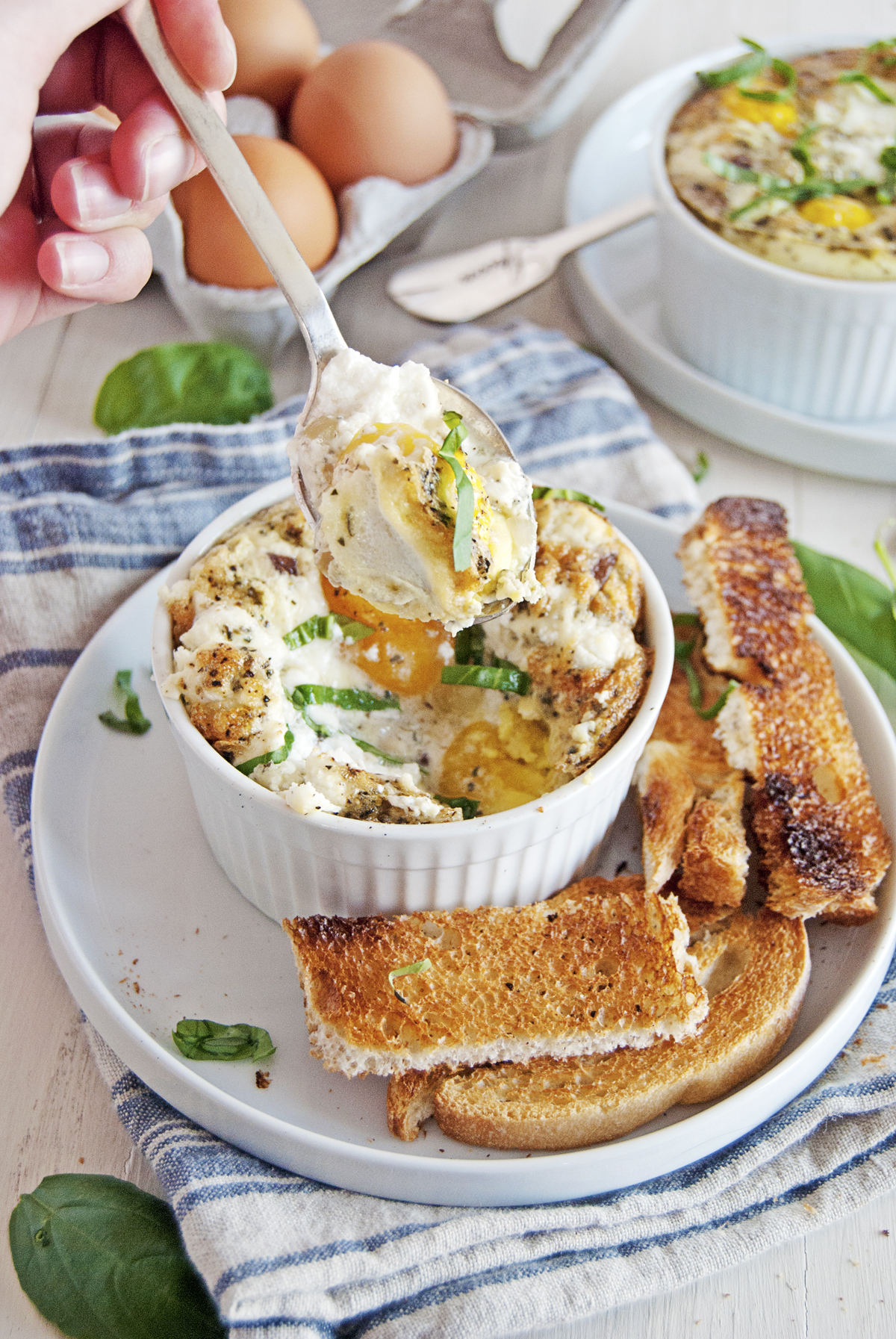 Then the eggs are topped with egg yolks and creamy goat cheese before heading for a trip in the oven. They puff up really nicely – look at all that fluffy egg white! When they're done, serve with your favorite crusty bread and fresh basil if desired!
Now it's your turn: what is your favorite simple weekend brunch recipe? Share with me by commenting below!