Regardless of who y'all voted for earlier this week, we can all enjoy a good pork chop, amiright? This recipe for seared pork chops paired with a balsamic tarragon glaze and cheesy orzo will quickly become your winter "go-to" seared pork chops recipe!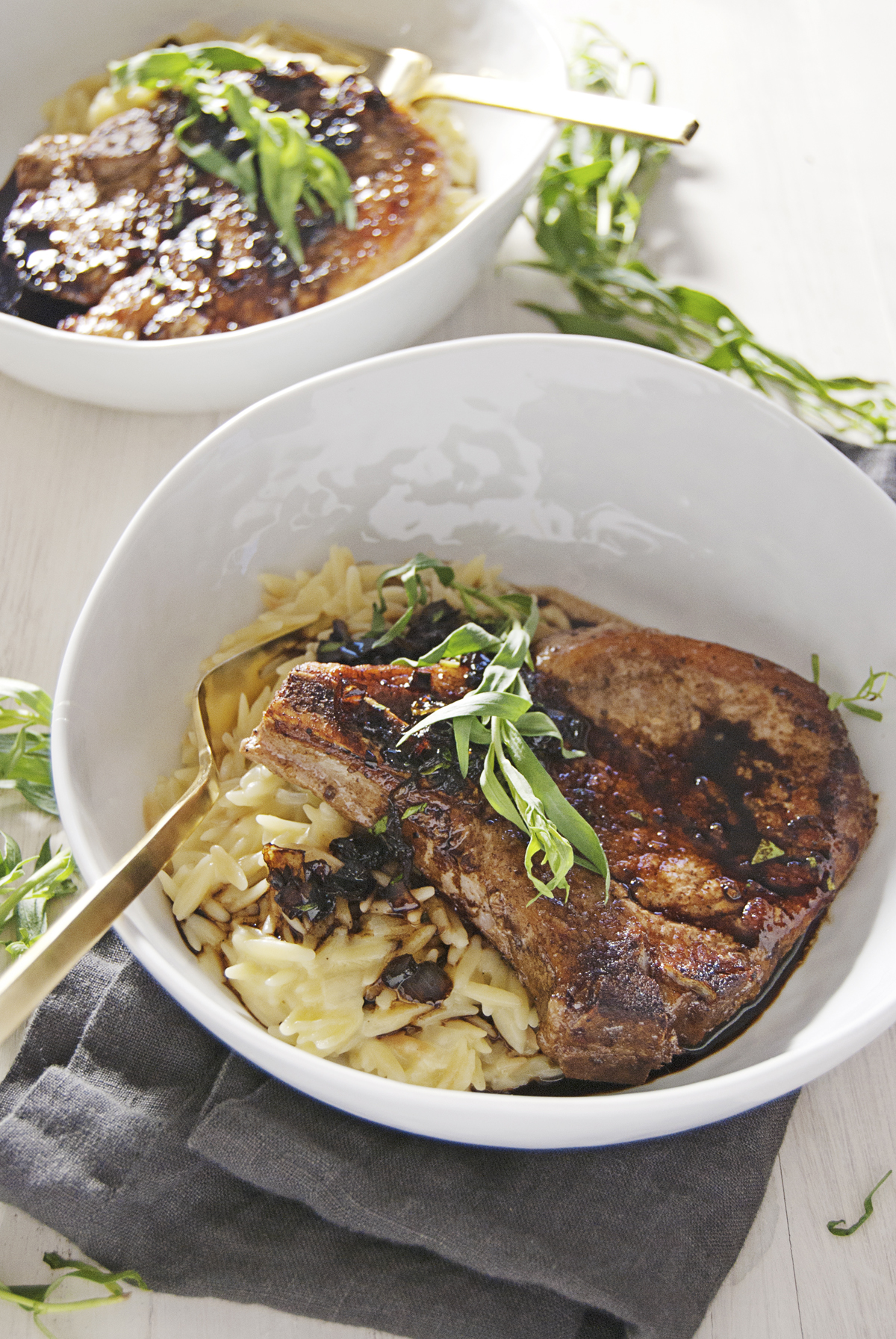 This post may contain affiliate links. Please click here to read my full disclosure policy.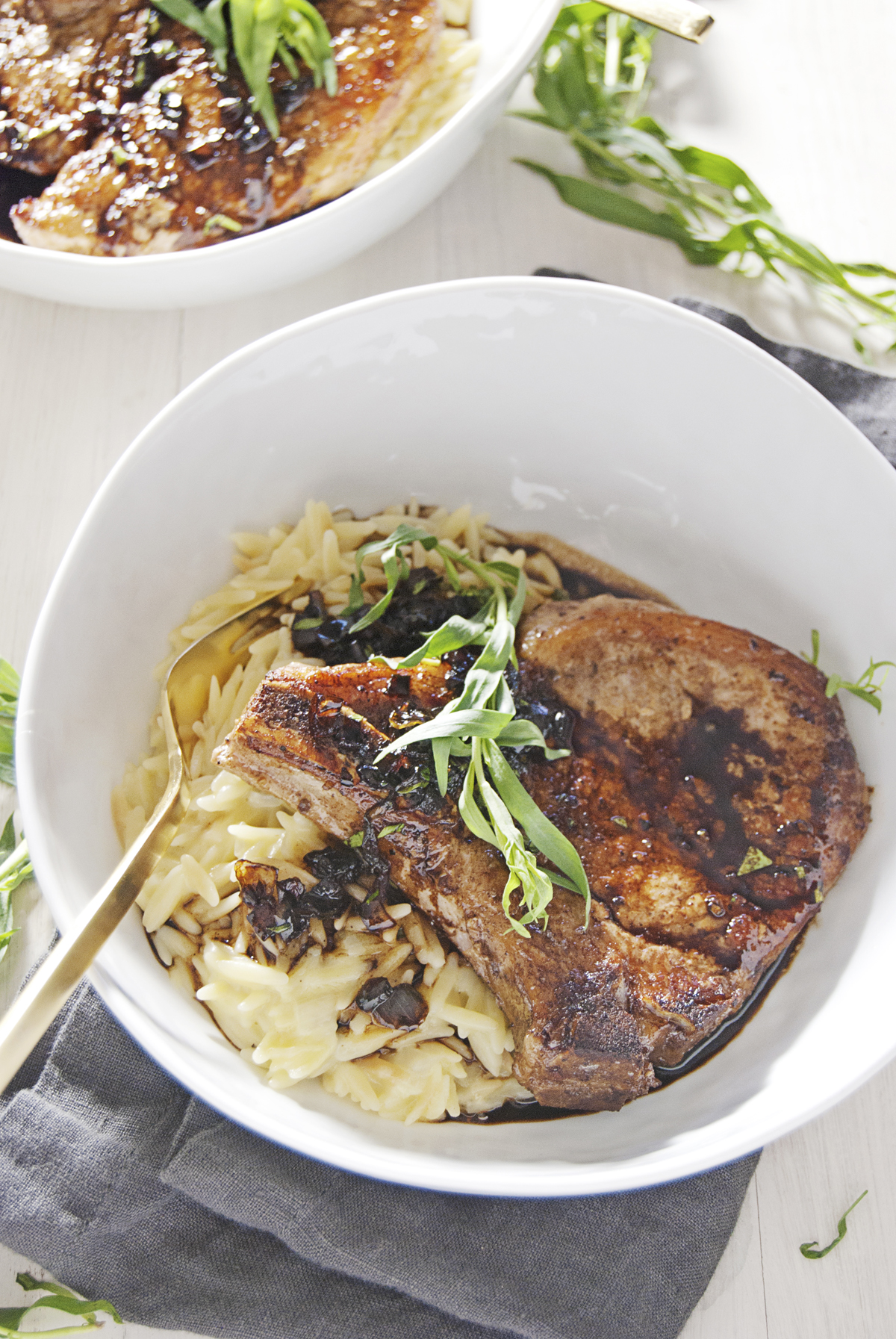 Sous vide has quickly become my new favorite way of cooking meats. I mean it is so simple. Does it sound terrifyingly like something only a professionally trained chef could do at their Michelin star restaurant? Yes. Is it actually a simple technique that only takes one or two tries to get the hang of before you'll be sous vide-ing up a storm in your own at-home kitchen? Absolutely!
Related: Perfect Grilled Steaks with Cherry Tomato Salad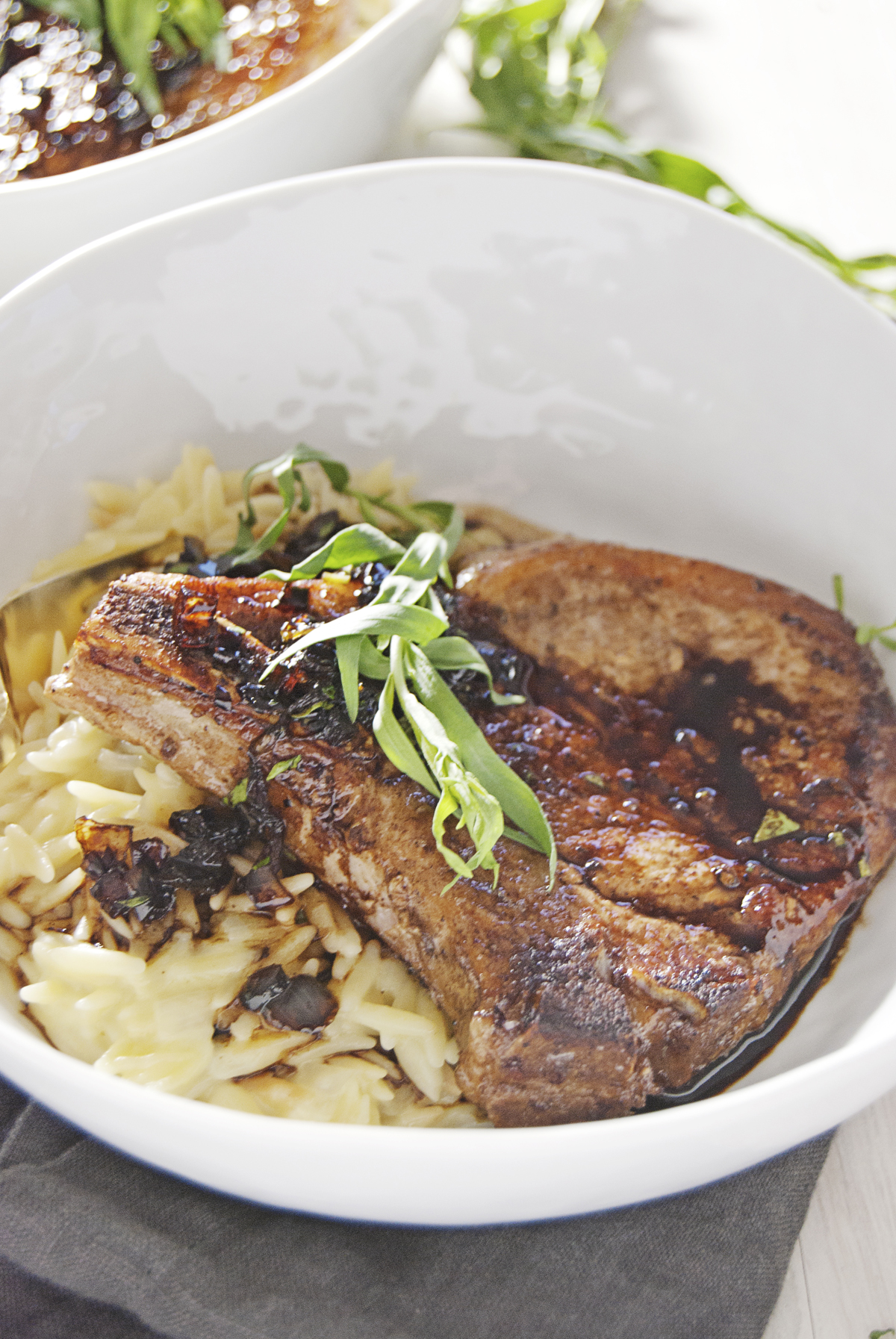 Last year for my birthday, my amazing husband bought me this Anova sous vide machine. In the realm of sous vide machines, it is 1) very reasonably priced, 2) well made, and 3) easy to use. Sous vide means "under vacuum" in French, and it essentially means placing your meat (or other food items) in an airtight plastic bag and cooking it in a temperature-controlled water bath. This allows for two amazing things: 1) your meat ends up super tender and you can finish it however you'd like: on the grill, in a cast iron skillet, in the oven – whatever you prefer; and 2) it frees up your time to cook side dishes and other accompaniments for your meal (or for you to spend those precious hours with your family instead of slaving away in the kitchen). You can check out the specs on my favorite sous vide machine here:
It can be so easy to overcook pork chops, so I was really excited to try sous vide for this type of meat. It worked flawlessly! The meat was super flavorful and juicy inside and nice and crispy on the outside after getting seared in a cast iron skillet right before serving. Paired with quite possibly the cheesiest orzo you've ever had and a tangy balsamic tarragon sauce, this recipe will have you adding this dish to your winter recipe repertoire!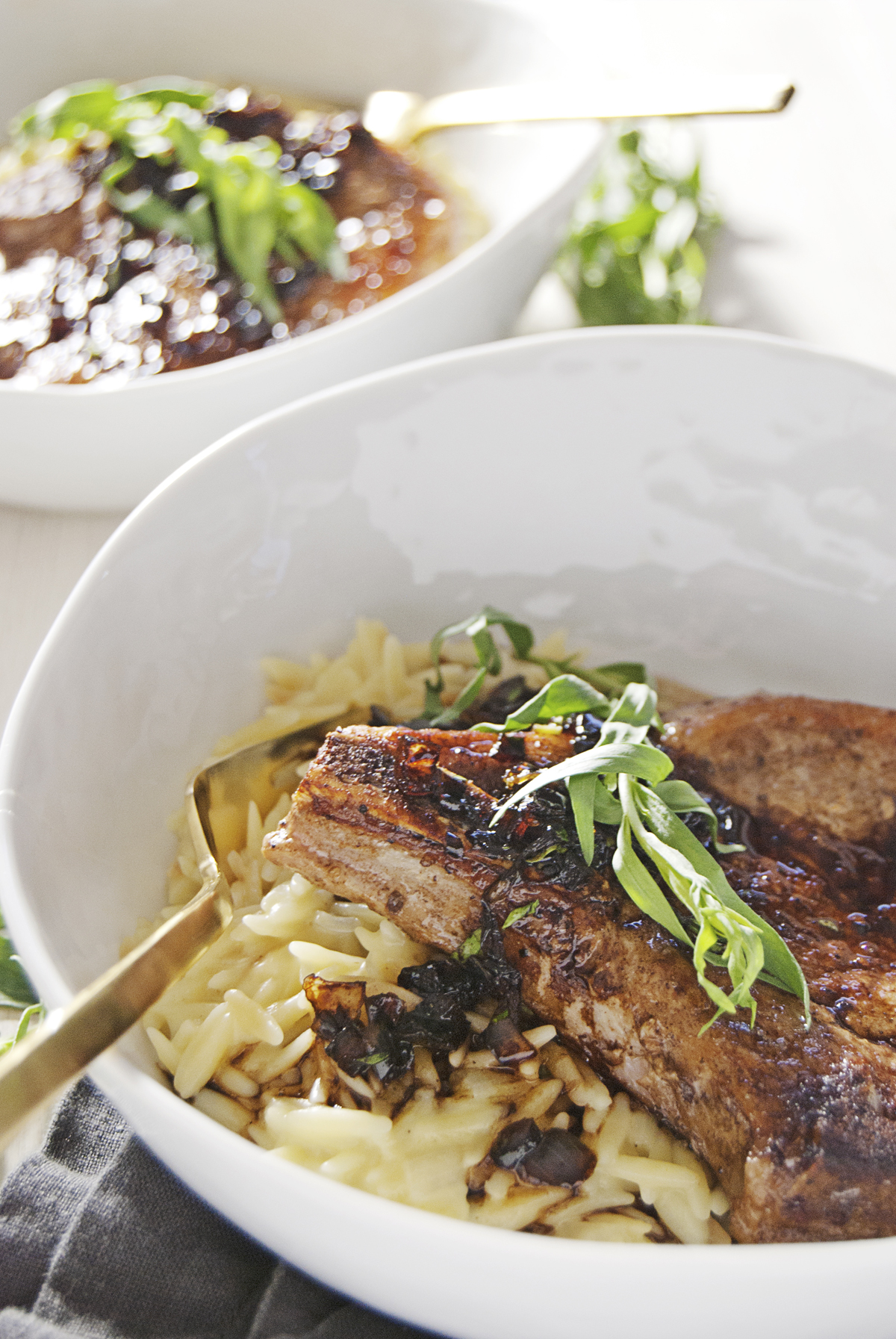 Now it's your turn: what is your favorite thing to cook sous vide? Share with me by commenting below!