Roasted cauliflower pesto is the star of this seared scallops recipe, also paired with zucchini noodles!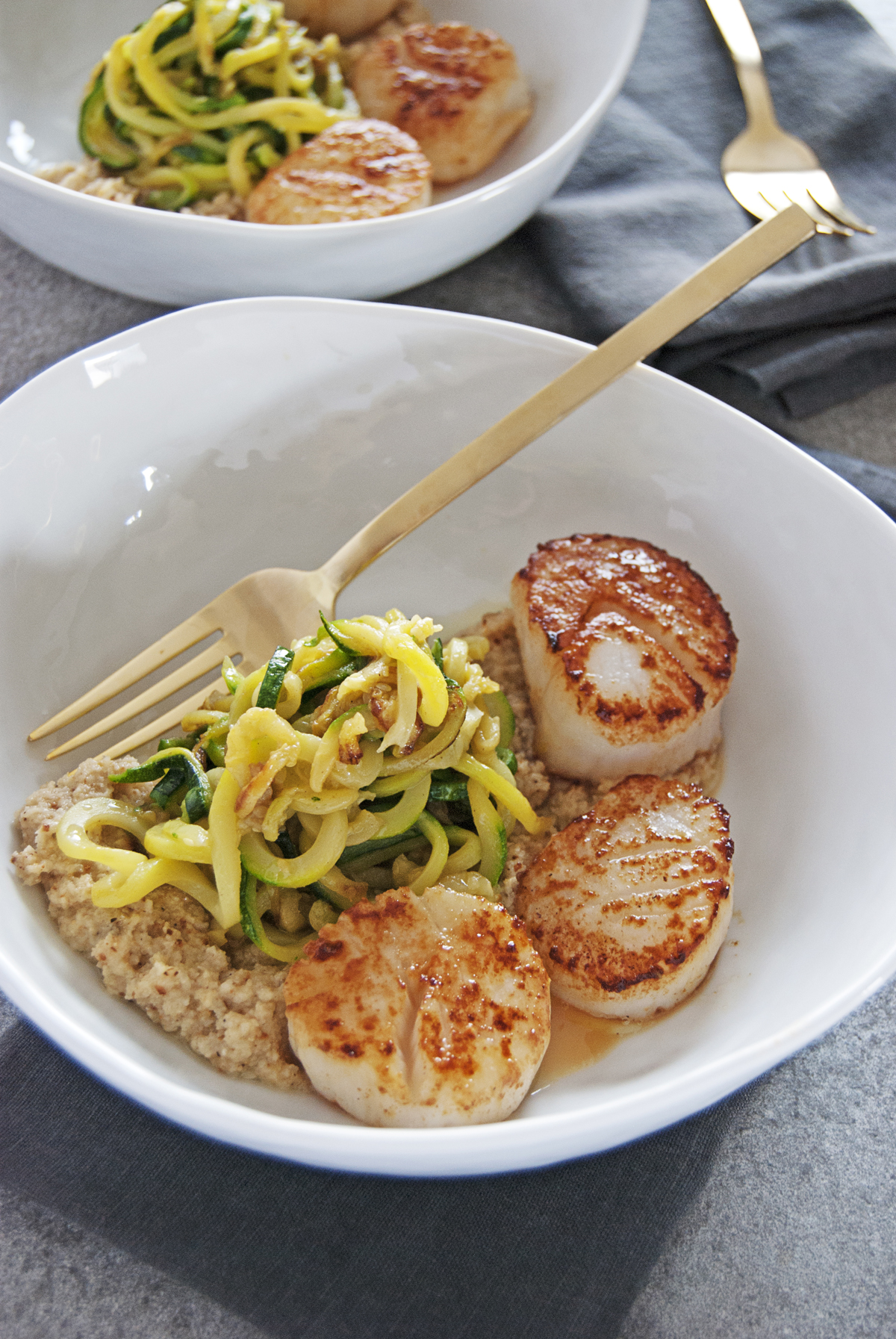 This post may contain affiliate links. Please click here to read my full disclosure policy.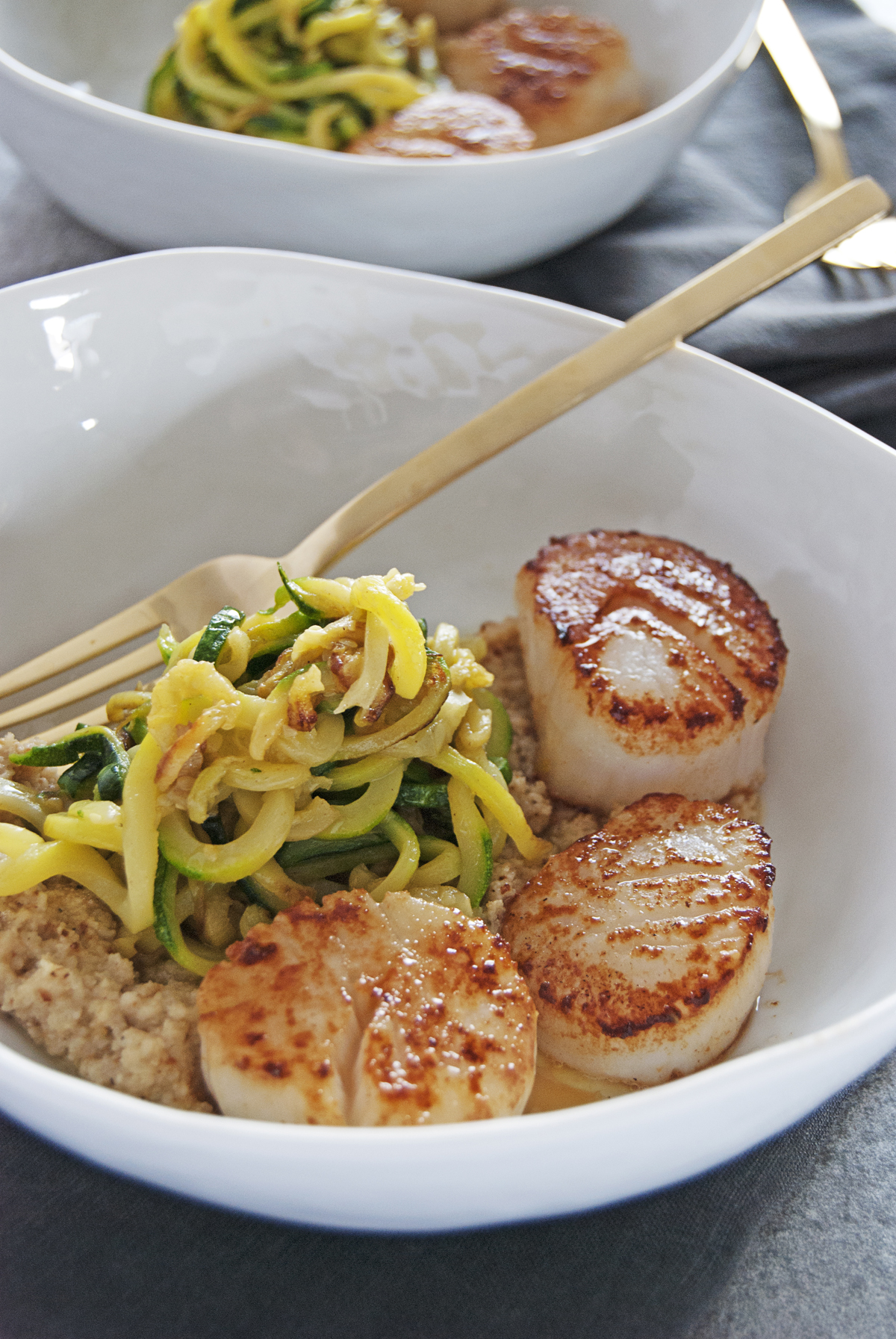 I finally did it you guys. I made "zoodles" with my new spiralizer! I am like super obsessed with this thing now, spiralizing everything. Just wait for all the recipes to come! I have been reading about spiralizing vegetables for a while now, especially over at the Inspiralized blog. They have so many great ideas and recipes, I knew I just had to try to create my own!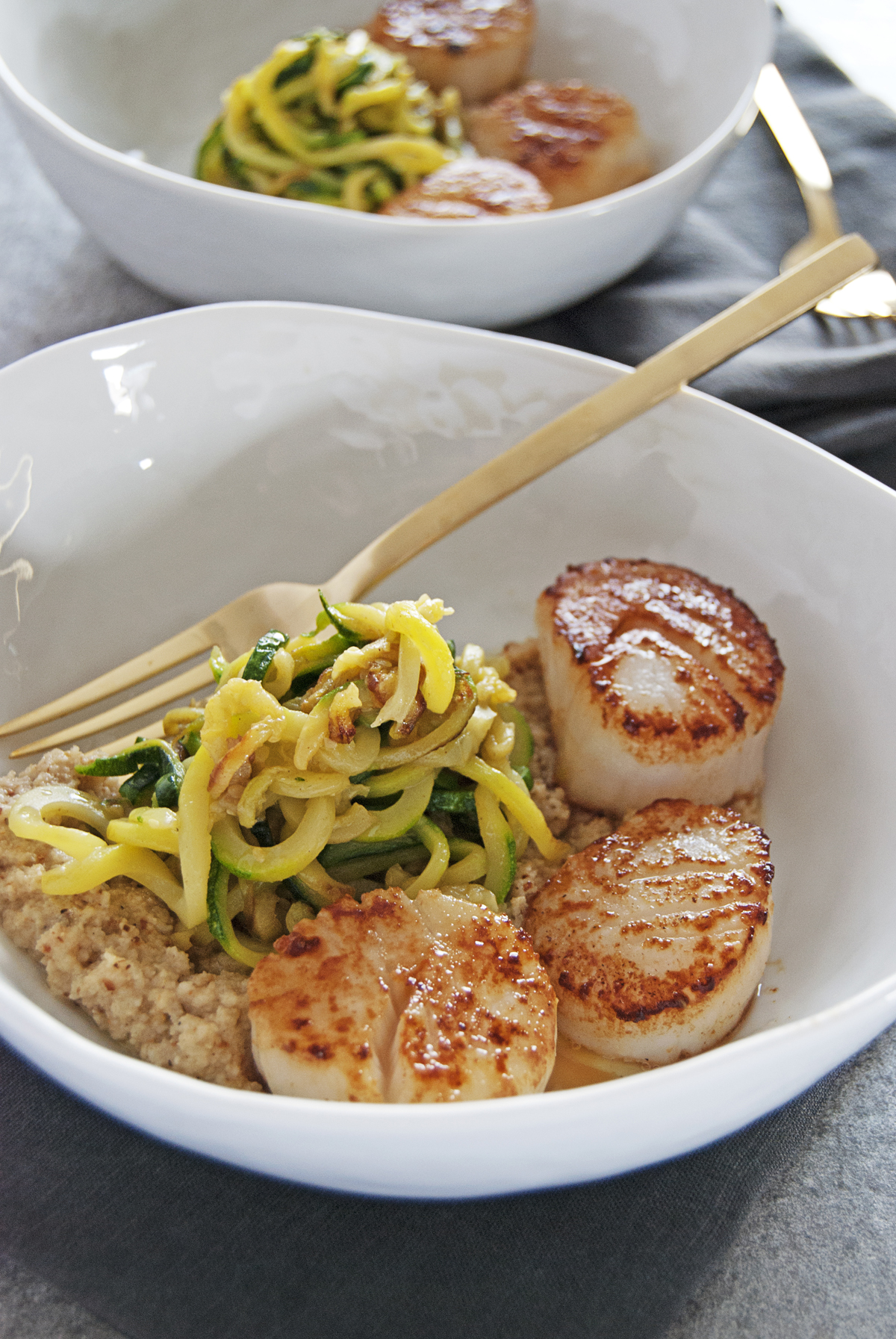 This recipe is so freaking tasty. Like roasted cauliflower pesto? For reals? I could eat this stuff on a spoon. I took a whole head of cauliflower and seasoned in with olive oil, salt and pepper before roasting it in the oven until crispy and browned. I could have eaten it then and there, but I refrained from doing that and instead created this tasty cauliflower pesto! This pesto is great when paired with the pan-seared scallops and quick zucchini noodles in this recipe, but it would be equally tasty as a topping on crostini or with some true carb-loaded noodles!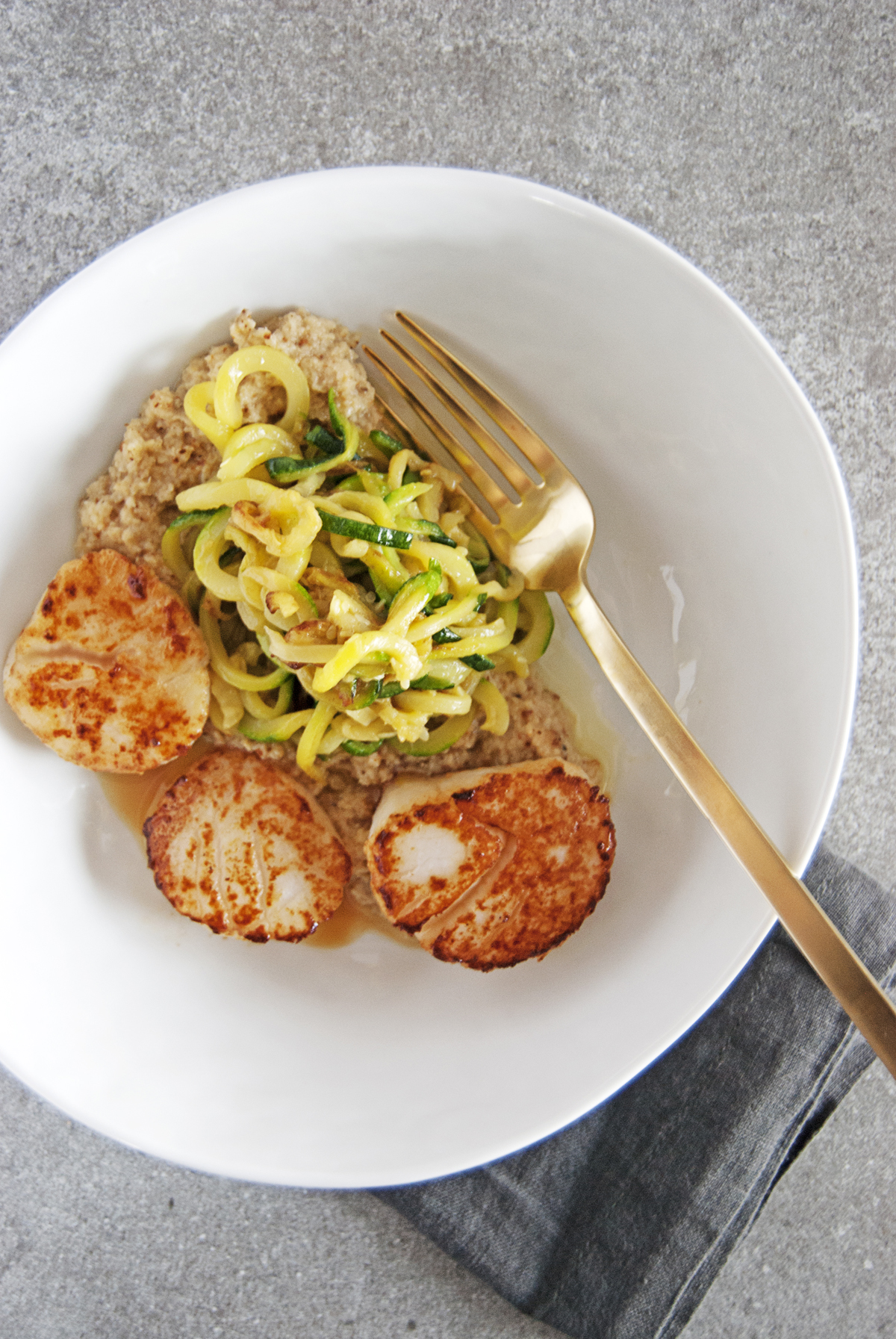 Now it's your turn: what is your favorite thing to spiralize? Let me know by posting below! I would love to get ideas for more recipes to make!