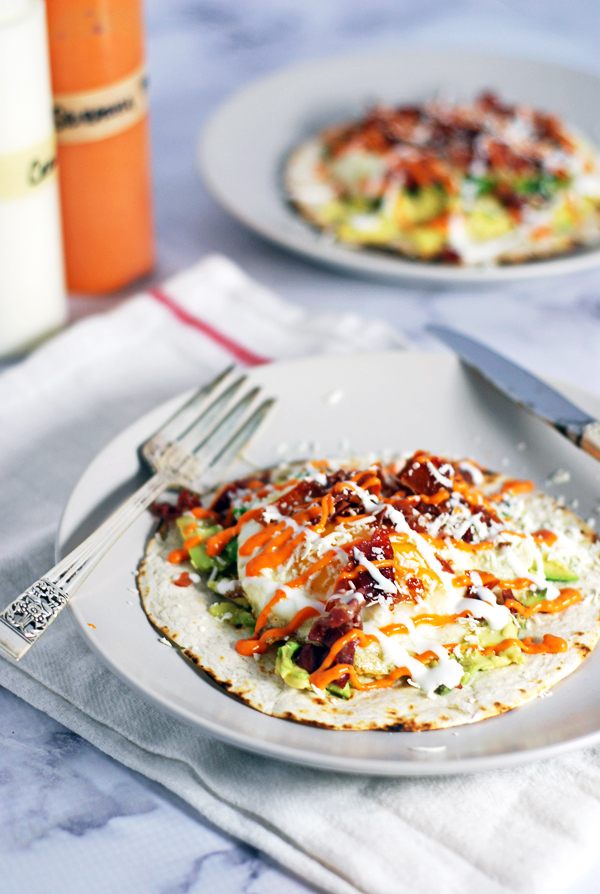 There is nothing better than a delicious egg-filled brunch, and this breakfast tacos recipe with prosciutto, fried egg, smashed avocados, and a plethora of delicious toppings is definitely a winner!
This post may contain affiliate links. Please click here to read my full disclosure policy.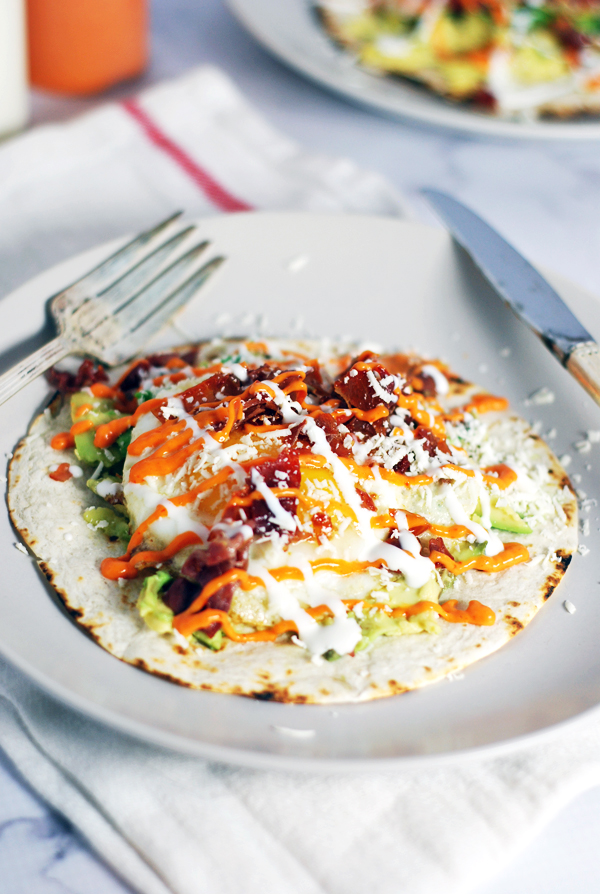 So I have a confession. Sriracha has not always been my "thing." I don't like food that is too spicy because I find that the heat just lingers on my taste buds for an abnormally long time and it is not that appealing to me. So for the most part, this food blogger has avoided most things spicy. However, this food blogger also has a desire to branch out and be more adventurous in the culinary world so that the blog will benefit! (Hopefully!) And so I gave it a shot, only to discover that sriracha is a lovely addition to most Mexican meals, especially when it comes in the form of a mayonnaise that cuts down on the inherent spiciness!
This Sriracha mayo is just one of many delicious toppings on today's brunch recipe. I opted for a simple base of charred tortilla, smashed avocado, and fried egg, and then I loaded on the toppings! Seriously, you can barely see the egg! Also paired with this dish is a homemade crema, which is seriously my favorite thing ever. I've used it in so many recipes! Crispy prosciutto bits and salty cotija cheese finish off the dish.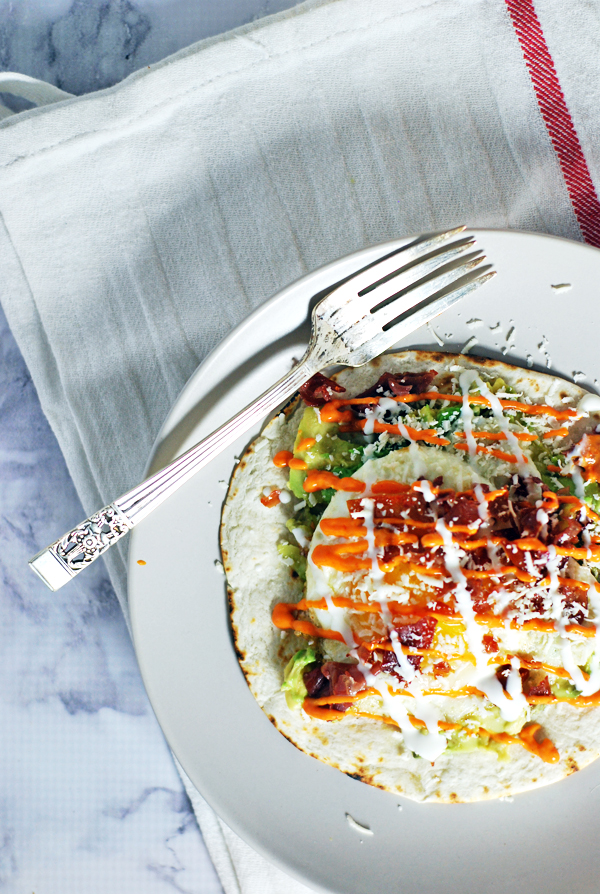 Now it's your turn! What is your favorite take on breakfast? Share with me by commenting below!
Be sure to join my email list so you don't miss any delicious future recipes!
[optin-cat id="1965″]