Today I have a super tasty and simple weeknight recipe for you: prosciutto, egg, and leek pizza!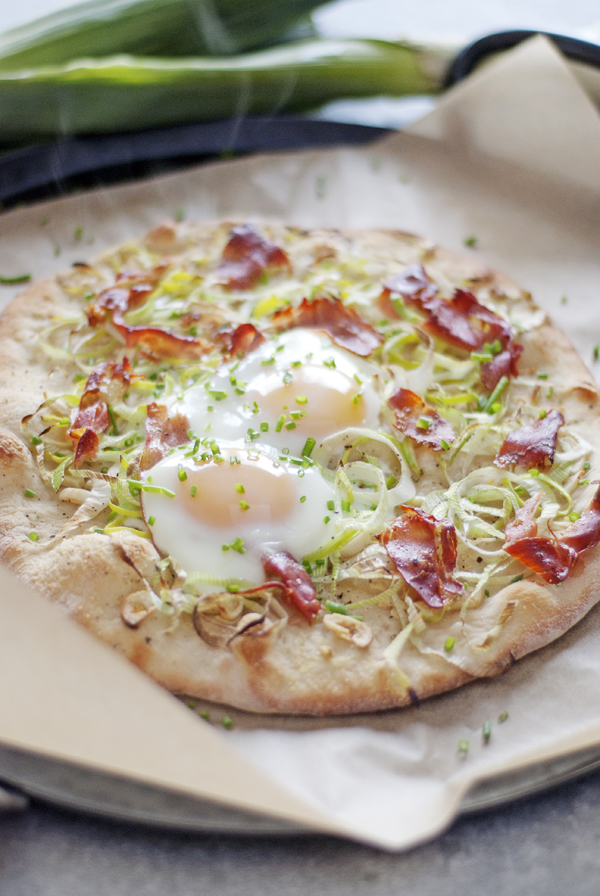 This post may contain affiliate links. Please click here to read my full disclosure policy.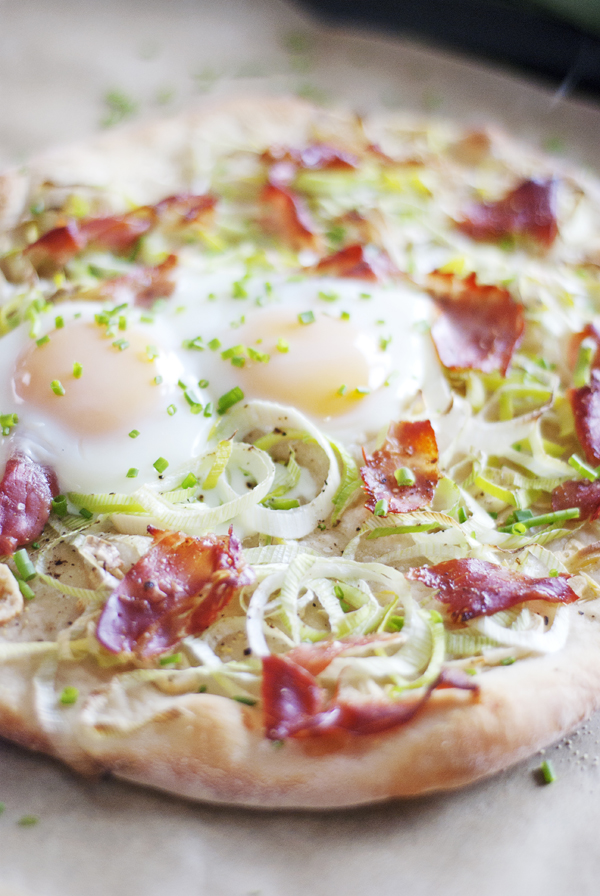 This is a winning flavor combination in my book! Today's recipe was inspired by a recent episode of Diners, Drive-Ins and Dives. For anyone who's been reading the blog for a while, you'll know how obsessed my husband and I are with that show. Like… pretty much every time there is a DDD marathon on the Food Network, we're on the sofa watching it. And that's like… almost every night. 🙂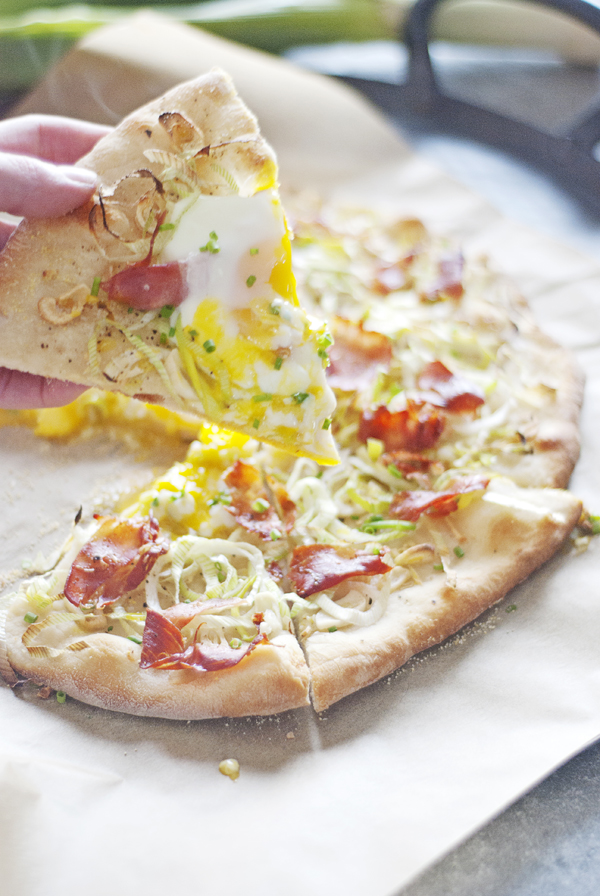 On one of the episodes, Guy Fieri visits a pizza joint where he tries his most feared ingredient: eggs! I know, crazy right? Guy Fieri, winner of The Next Food Network Star, owner of tasty restaurants and host of some super entertaining cooking shows doesn't like eggs. What?! I just couldn't believe it, and so I definitely tuned in to see this episode. During one of the segments, Andrew Zimmern joins him to taste a guanciale and leek pizza with runny sunny side up eggs on top. And… he likes it! #score.
Well you didn't have to ask me twice to try sunny side up eggs on a pizza. Probably because it's already my thang, like, on every pizza ever. I took a page out of the Pizzeria Lola book, and used shredded leek on this pizza, and paired it with salty prosciutto in place of the guanciale. It is finished off with a sprinkling of fresh chives before cutting into those deliciously ooey gooey eggs. Yum!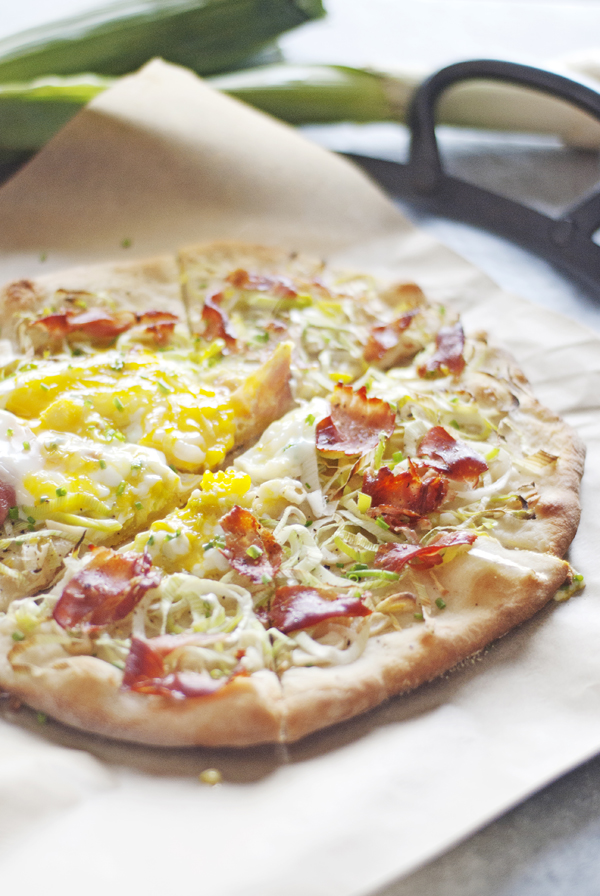 Now it's your turn: What is your favorite pizza topping? Let me know by commenting below!