Creamy mozzarella and salty prosciutto pinwheels with whole ground mustard, sun-dried tomatoes, and fresh spinach make the perfect tasty and easy holiday hors d'oeuvres.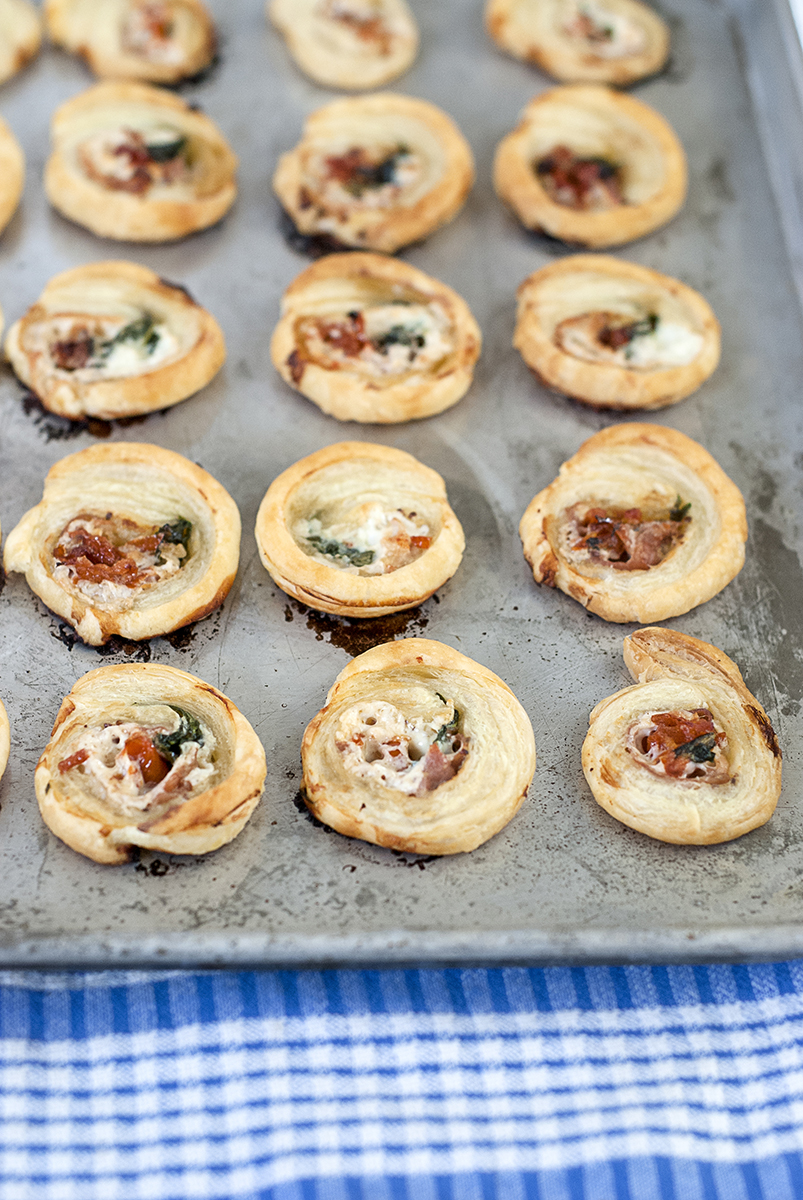 This post may contain affiliate links. Please click here to read my full disclosure policy.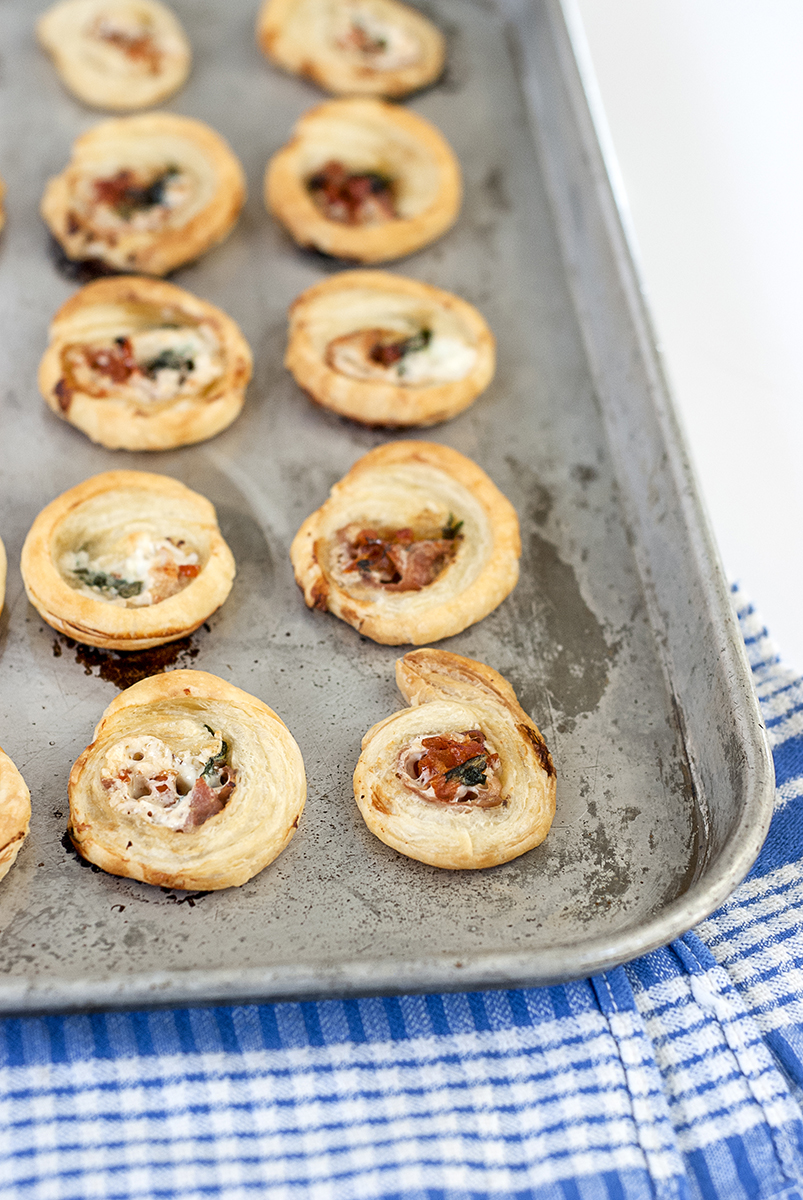 I feel like there needs to be a referendum on adding an extra week to the month of December. Like right in the beginning, give us all not only another seven days to not only prepare and decorate and bake, but to enjoy this delicious and heartwarming season! I cannot believe that Christmas Eve is just around the corner, it feels like we just put up the tree yesterday!
Related: Merry Christmas!
One of my favorite things about the holidays is helping to plan all our festive meals with the family. We've been spending the last few days emailing back and forth between my dad and my sister in Chicago and I, and have come up with some deeelicious meal plans for our extended family holiday dinner party, Christmas Eve, and Christmas Day! And you can't have a dinner party without lots of tasty hors d'oeuvres to pass around, of course!
Related: Mini Chicken and Waffles Hors D'Oeuvres
My dad has been making these pinwheels from Bon Appetit for years, and they are mighty tasty! I thought it was time to try my hand at re-inventing the wheel, so to speak: the pinwheel. (Wow, did I actually write that? Yikes.)
These pinwheels are so simple to make, and the best part is that you can prep them up to two days in advance and refrigerate them for later baking. I loaded them with prosciutto, mozzarella, spinach, mustard, and my favorite: sun-dried tomatoes! This batch was extra special, as it featured tomatoes I dried from our own garden this summer.
Related: Crispy Chickpea Crostini
What are your favorite hors d'oeuvres for the winter holidays? Share with me by commenting below!