It's beginning to smell like the holidays! And what better way to celebrate with friends and family than with beautiful hors d'oeuvres, like my recipe for mini mushroom tarts with a goat cheese mousse and balsamic glaze!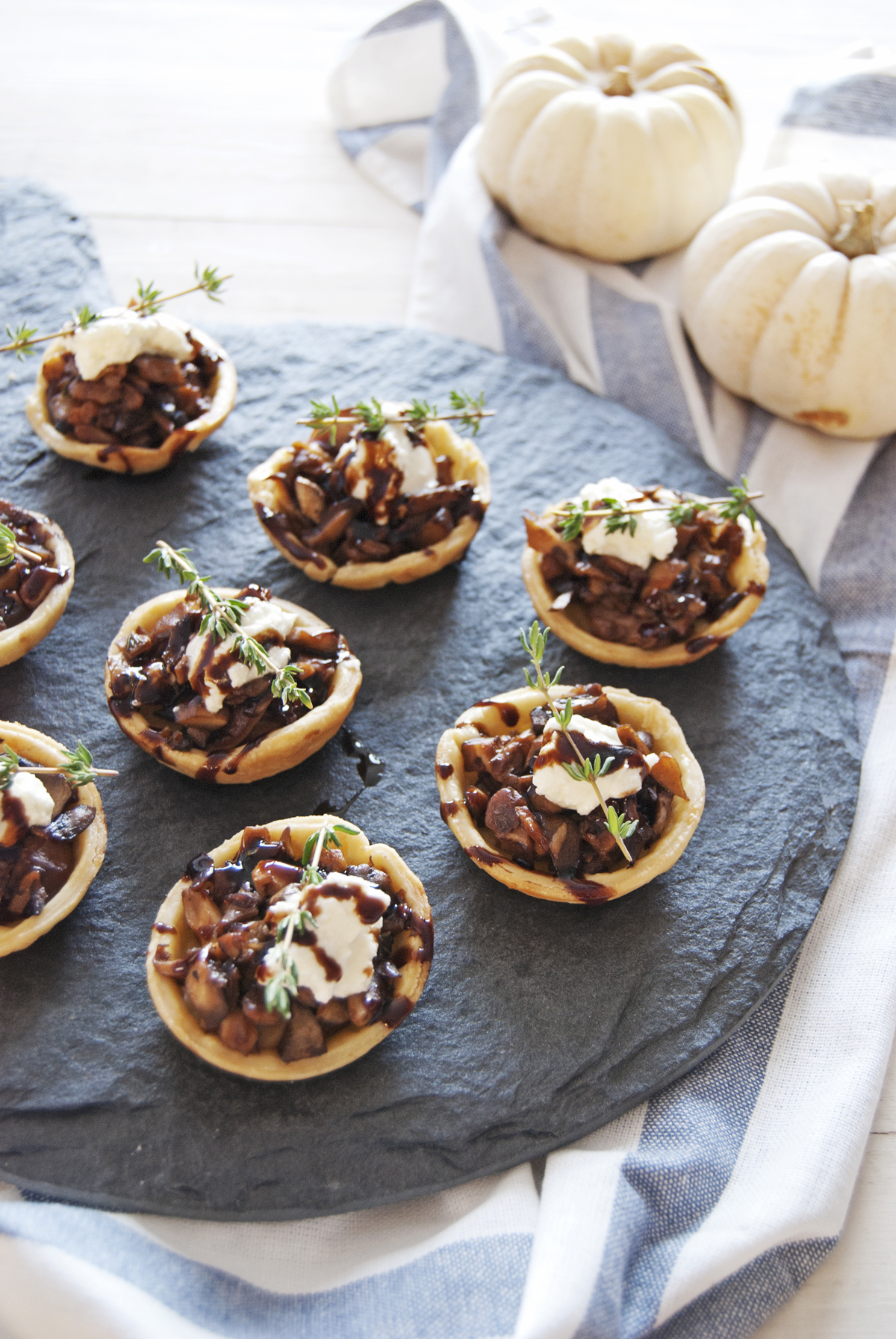 This post may contain affiliate links. Please click here to read my full disclosure policy.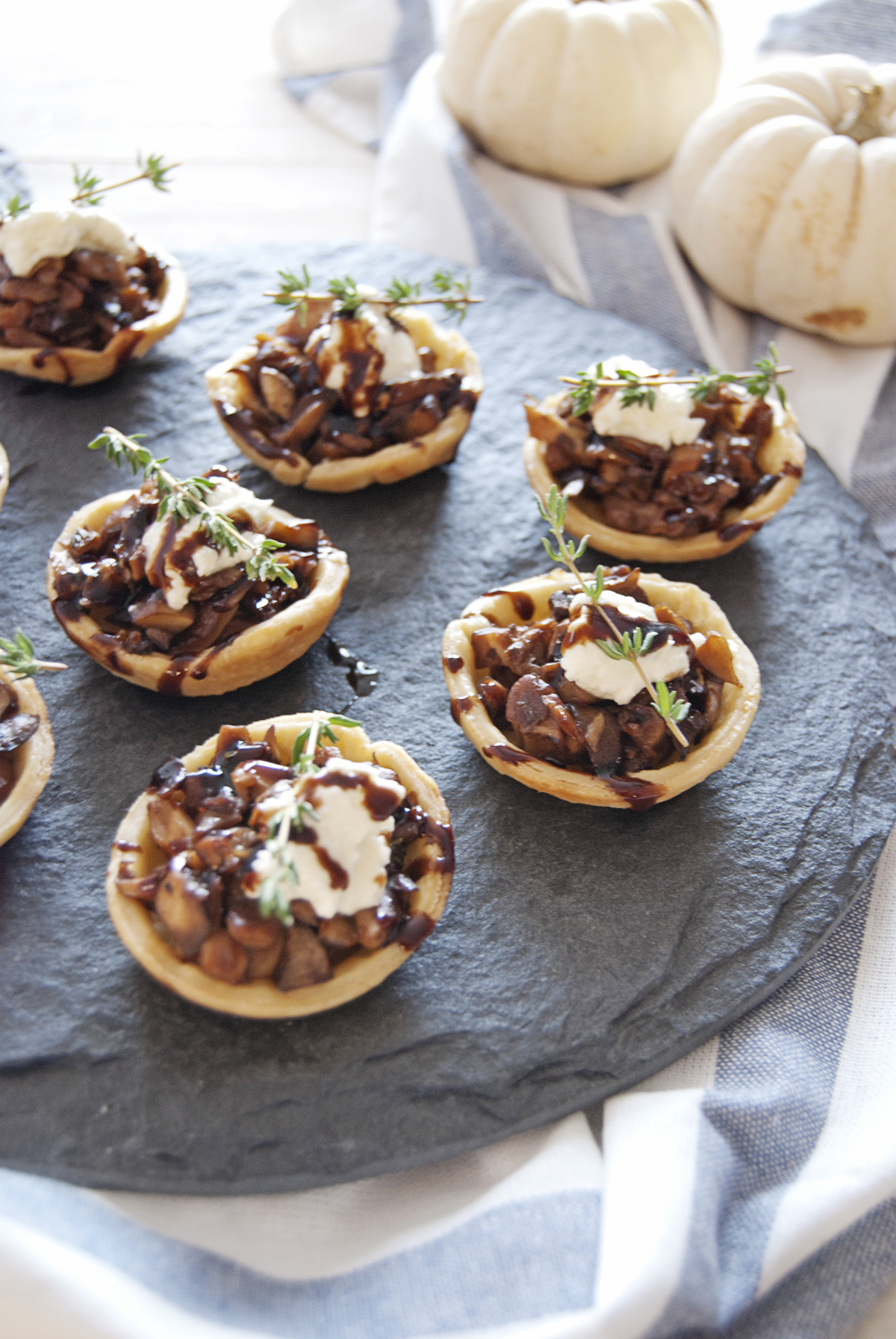 Yesterday was extremely stressful. Like to the max! First of all: the hubby and I are currently enjoying the Food and Wine Festival at Disney's EPCOT. So all is well 🙂 But yesterday… oh boy.
We awoke super early as we both realized fairly last minute that we could both have Friday off. And so in the hopes of flying standby on a much earlier flight, we awoke at the crack of dawn (okay actually like two hours before the crack of dawn, ugh!) to head to the airport. Three times we tried to fly standby before finally getting two seats on a noon flight down to the happiest place on earth. Suffice it to say, flying + stressful situations makes me a complete wreck, but we finally made it down here and are having an amazing time!
Related: My Top 10 Favorite Places to Eat and Drink in Disney World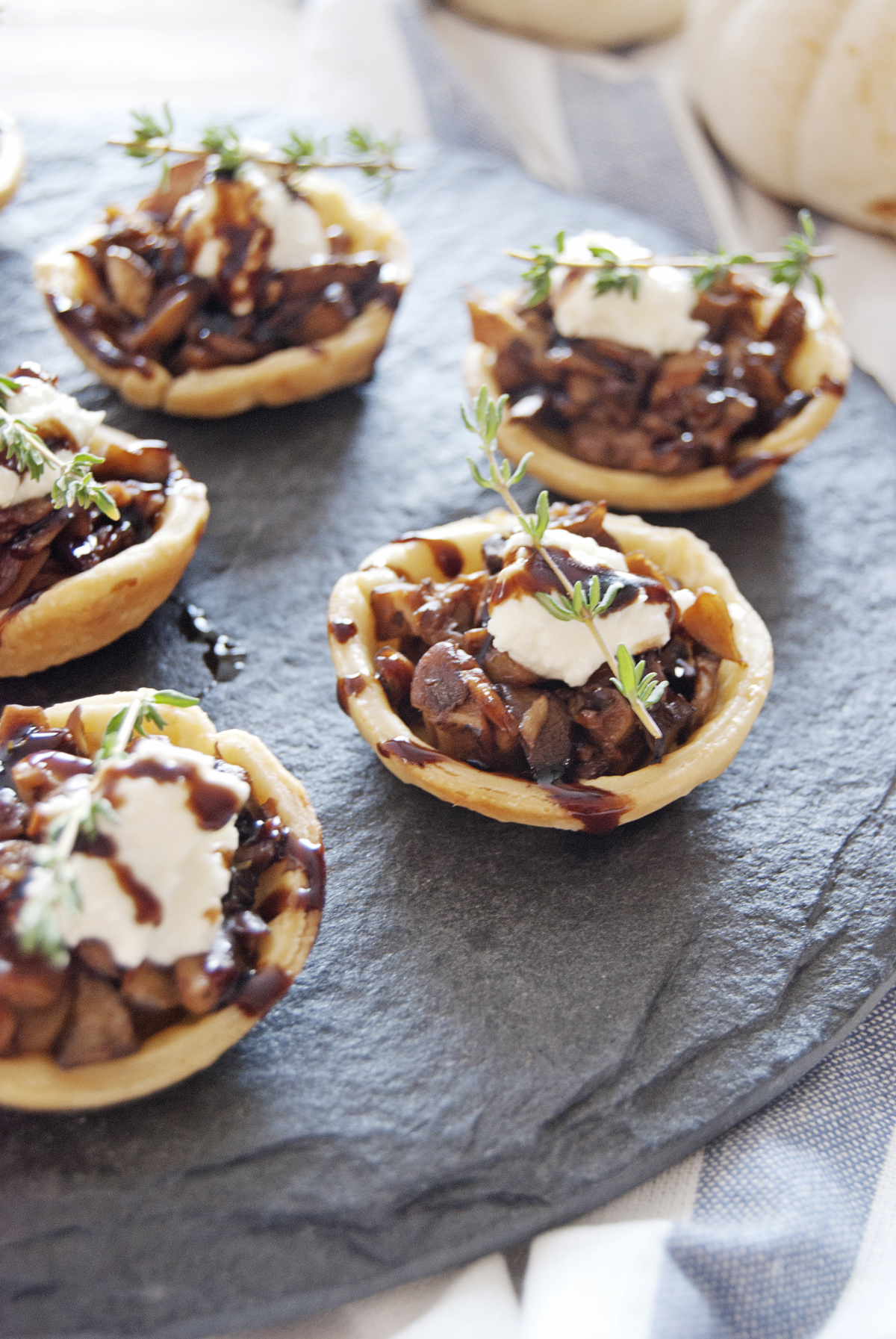 Yesterday for dinner we dined on several of the offerings from the various Food and Wine Festival booths. Seriously this is even a thousand times more amazing than I had envisioned in my head. Walking around my favorite Disney park, noshing on all sorts of tasty treats and drinking all sorts of yummy wines and cocktails, with a few attractions thrown in here and there: that is my kind of park day! I think my favorite part is that the portion sizes are like tapas style, which means we get to taste and try a bunch of different things!
And so today I'm bringing you a little mini treat of my own, perfect for tasting at your next dinner party! These mini mushroom tarts are 1) super easy and 2) super delicious. Like "definitely making them for Thanksgiving. And our holiday dinner party. And Christmas Eve." delicious. I cut circles out of regular pie dough crust and popped them in some muffin tins. Into the oven with those guys to make these cute little pie cups! Then I filled them with mushrooms sautéed with thyme, garlic, and balsamic before topping them with a garnish of light goat cheese mousse and some tangy balsamic glaze. These are such a winner for the winter!
Related: Mini Chicken and Waffles Hors D'Oeuvres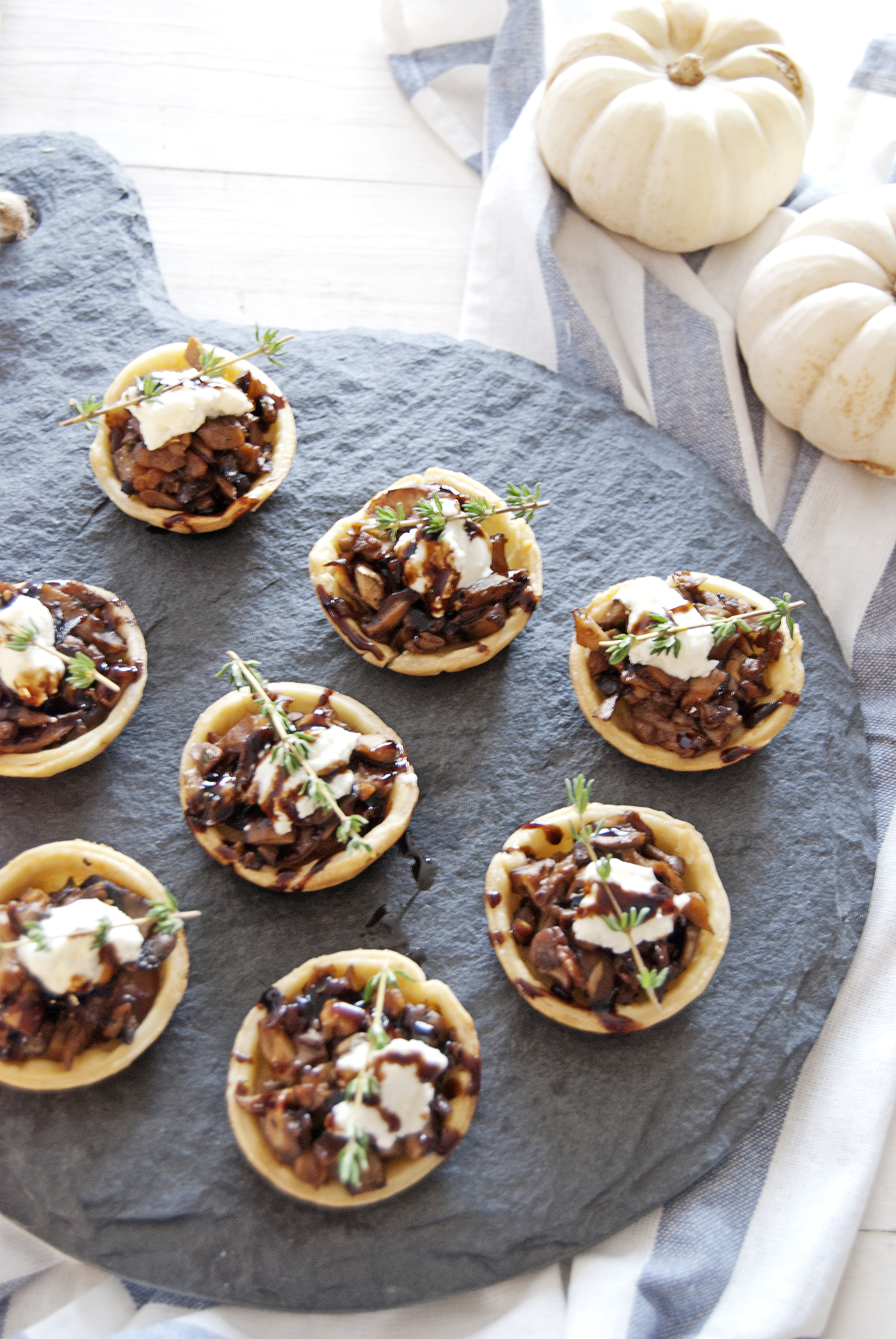 Now it's your turn: What is your favorite hors d'oeuvres to serve for the holidays? Share with me by commenting below!