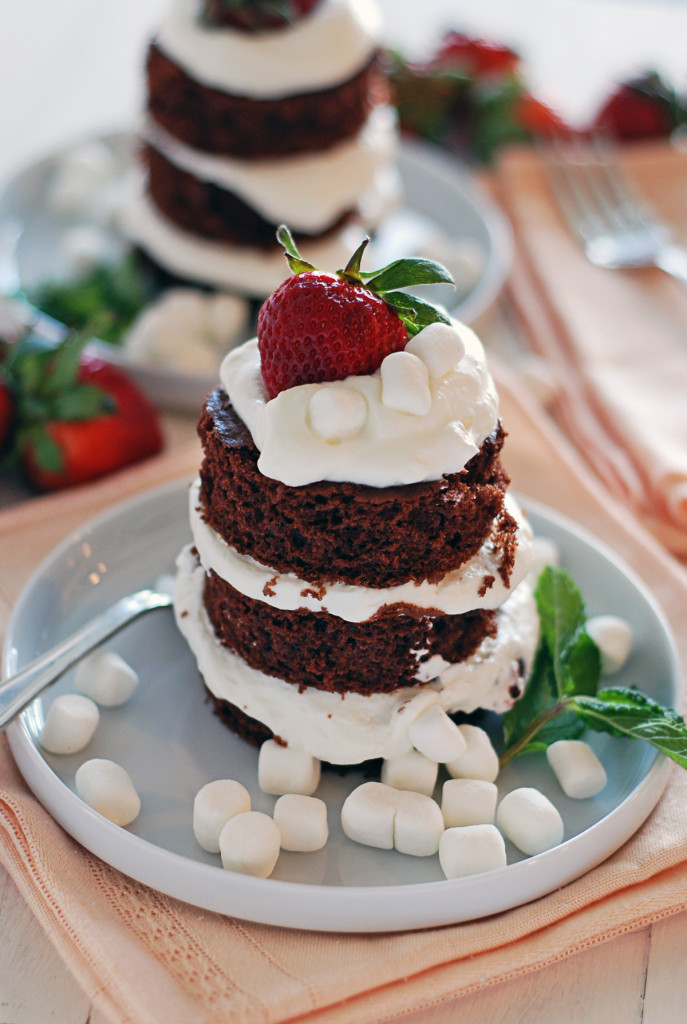 Individual desserts are about as cute as it gets. And I've got such a cute one for you guys today: these mini chocolate cakes with marshmallow mint whipped cream will impress even the pickiest party guest, and are so simple to make!
This post may contain affiliate links. Please click here to read my full disclosure policy.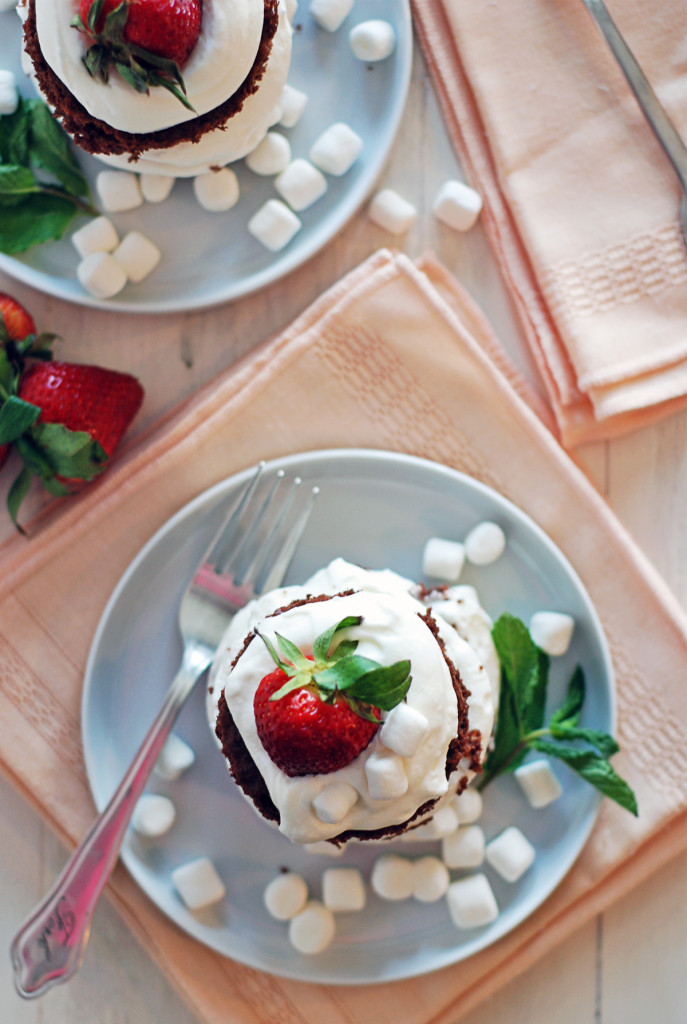 Man do I love to peruse Pinterest. I mean, who doesn't? And that site is full of the prettiest desserts you've ever seen! One idea that I saw multiple times and just couldn't get out of my head was the idea of individual mini cakes for dinner party guests. Serving those cute little cakes each on their own plate was something I definitely wanted to try!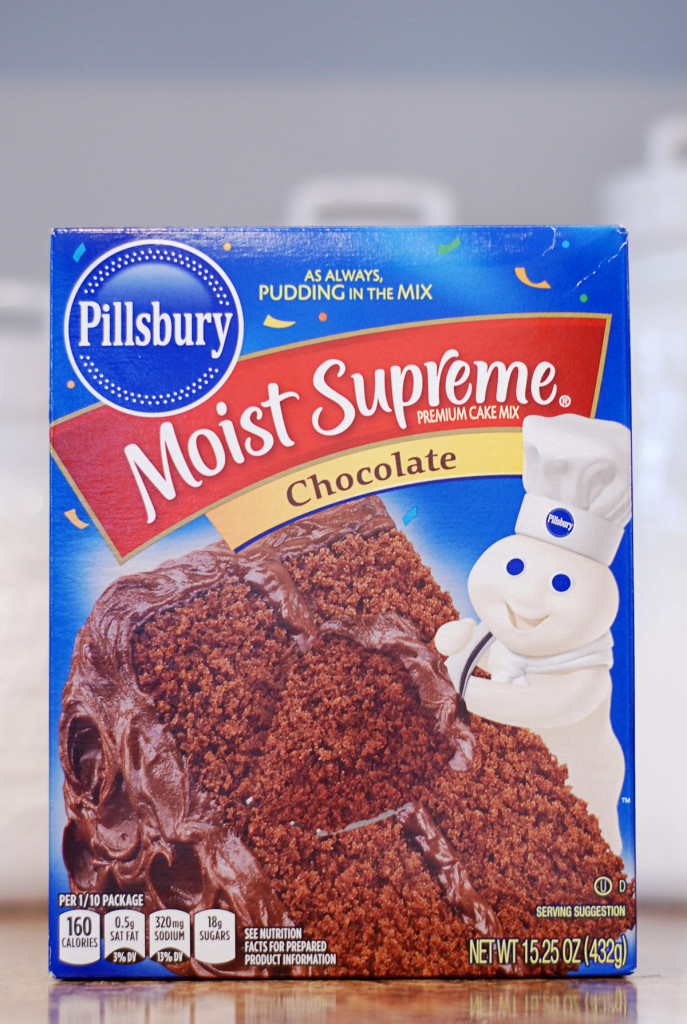 Surprise! This recipe just uses regular boxed cake. Seriously! Pick your favorite boxed cake and then just spruce it up with a few simple additions. Here I opted for a homemade whipped cream instead of traditional frosting in order to help lighten up the dessert. I love the mint and chocolate combination, and so I threw in a little mint extract and of course some marshmallow fluff to make it extra special!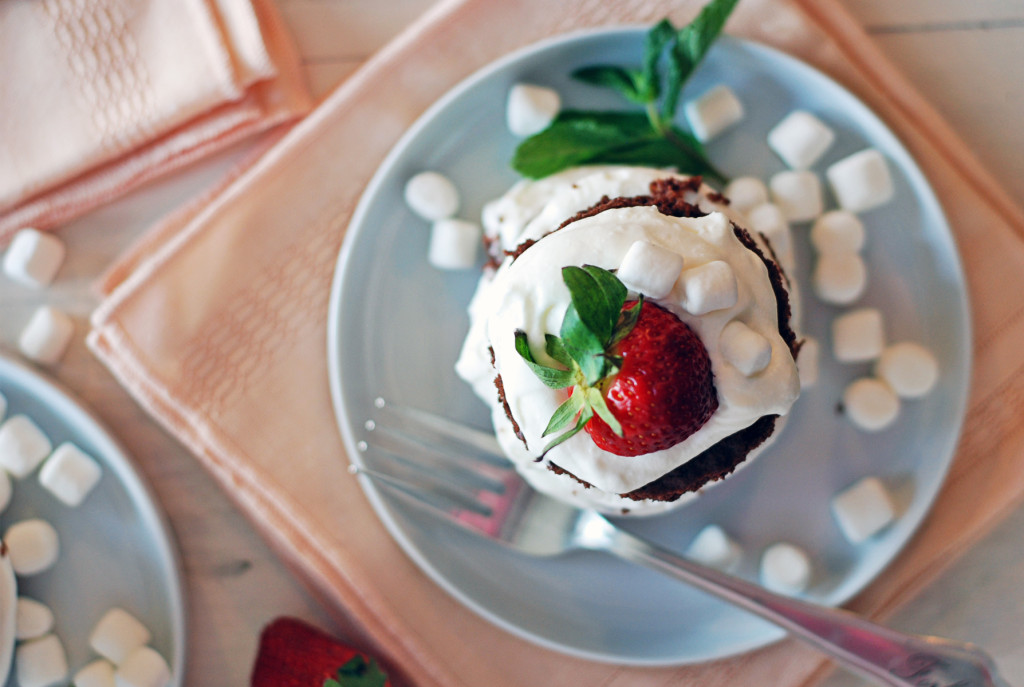 To lighten up the dish, I finished it off with fresh sliced strawberries for a refreshing touch. I just love the layers and layers of cake, sandwiched with beautiful fluffy pillows of whipped cream goodness!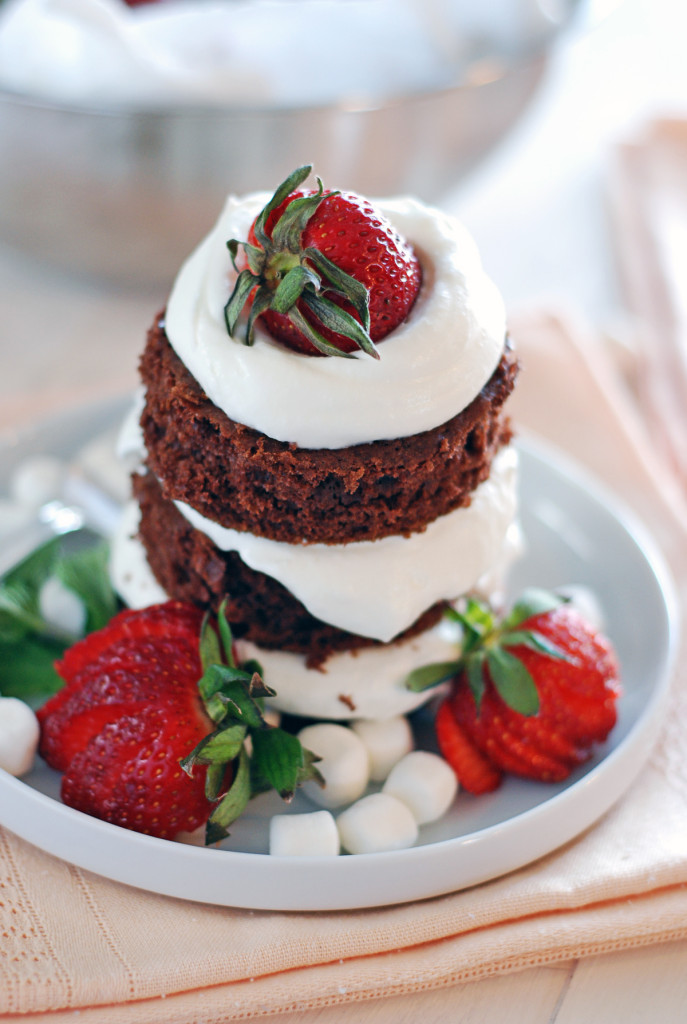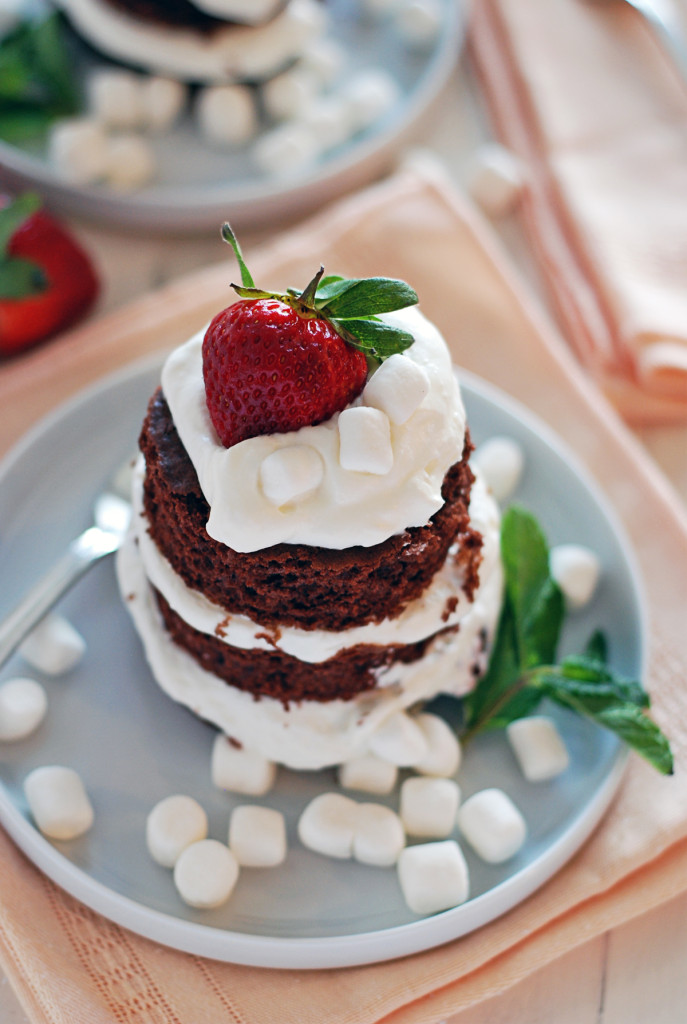 Now it's your turn: what is your favorite individual dessert recipe? Share with me by commenting below!