Looking for a sweet individualized treat for the summer? Try my cute mini caramelized pineapple pound cake, with homemade whipped cream!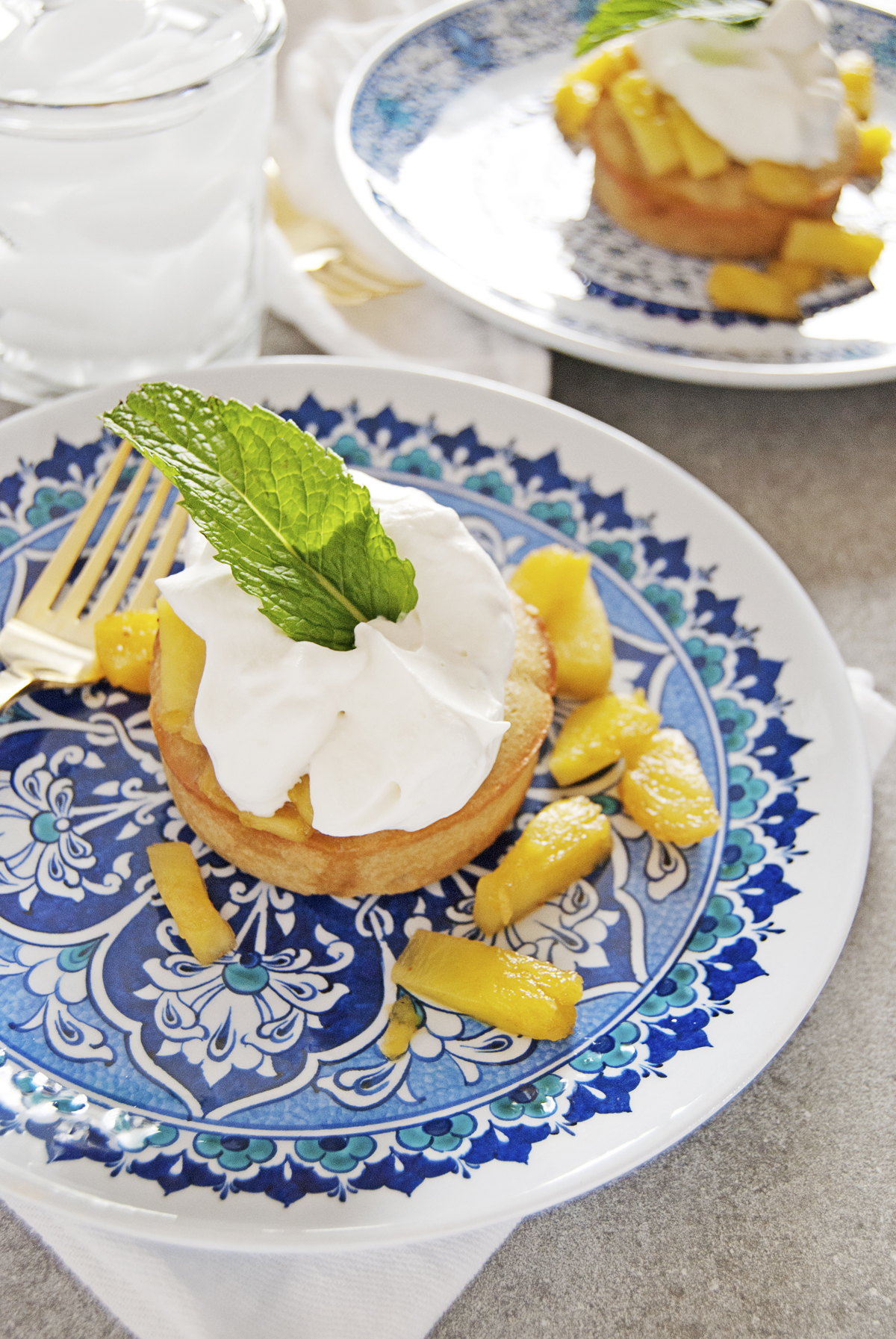 This post may contain affiliate links. Please click here to read my full disclosure policy.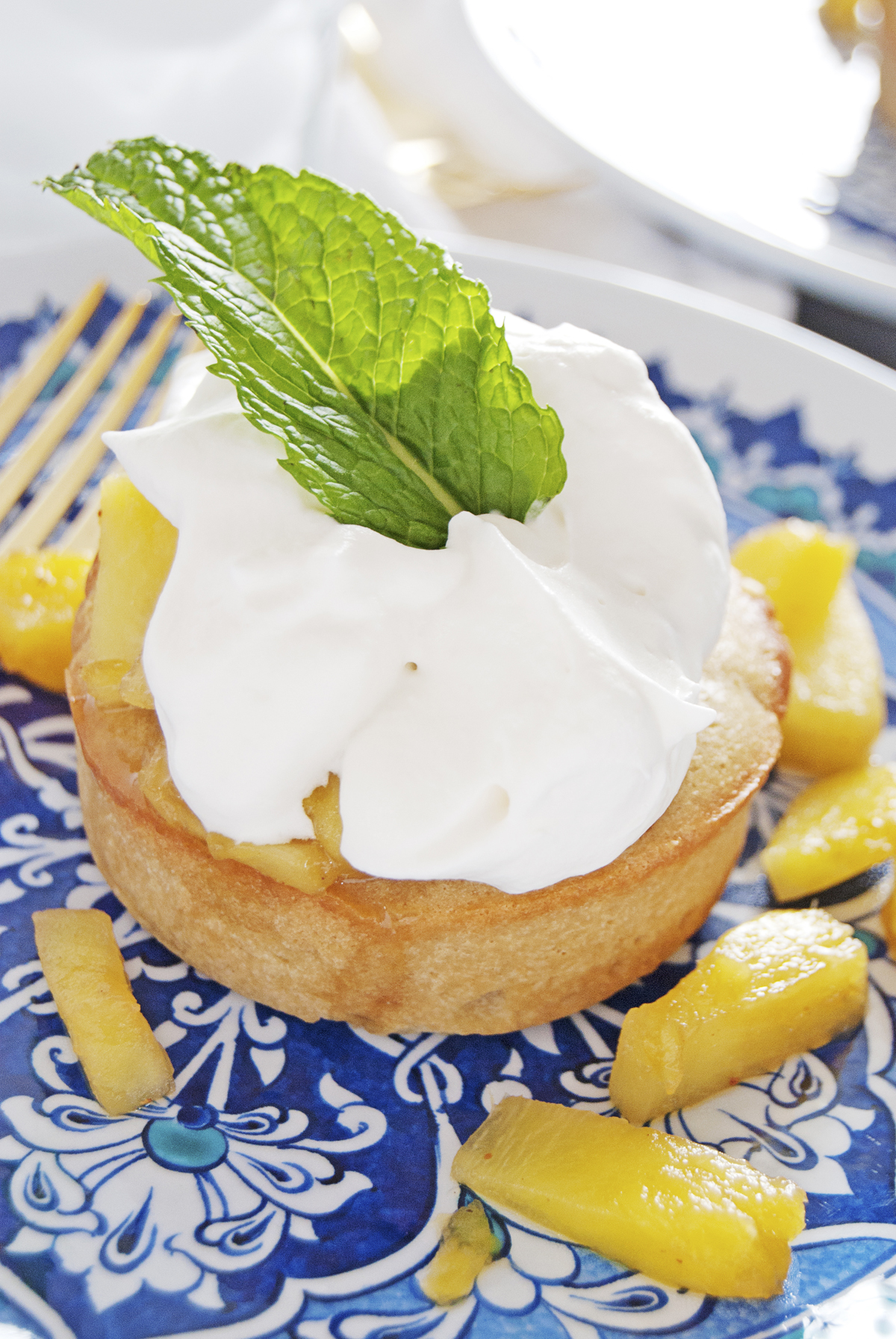 I can't believe it's been over a month and a half since we returned from our honeymoon cruise in Europe! It was an unbelievable experience, one that the husband and I are already planning on returning to next fall (Western Mediterranean this time!). We visited Italy, Turkey, and Greece, and of course I was always on the lookout for pretty things to add to my food blog photography prop collection!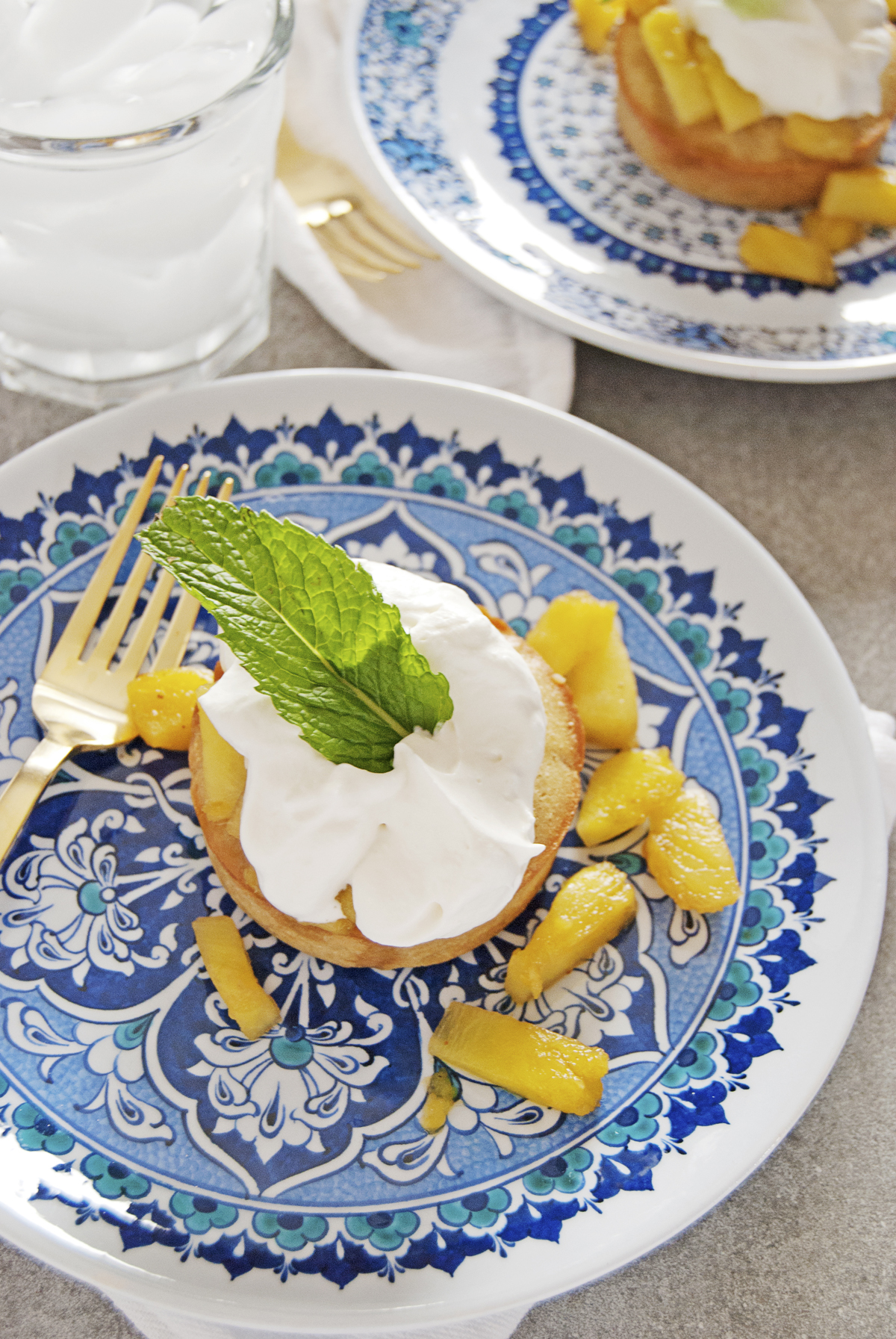 I found these gorgeous hand-painted appetizer plates in a little shop in Kusadasi, Turkey, which was one of our favorite stops on our journey. We had a wonderful times roaming the streets and stalls, looking for good deals and good food. After I picked up these gorgeous plates, we stopped for lunch at a seaside restaurant where we sat on the deck and watched the waves go by. I never wanted to leave!
Today I'm filling up these beautiful plates with yet another miniature dish: pineapple pound cake! I took a simple pound cake and turned it into a cute miniaturized dessert, then topped it with caramelized pineapple sauce with rum, and a homemade whipped cream.
Related: Mini Chocolate Cakes with Marshmallow Mint Whipped Cream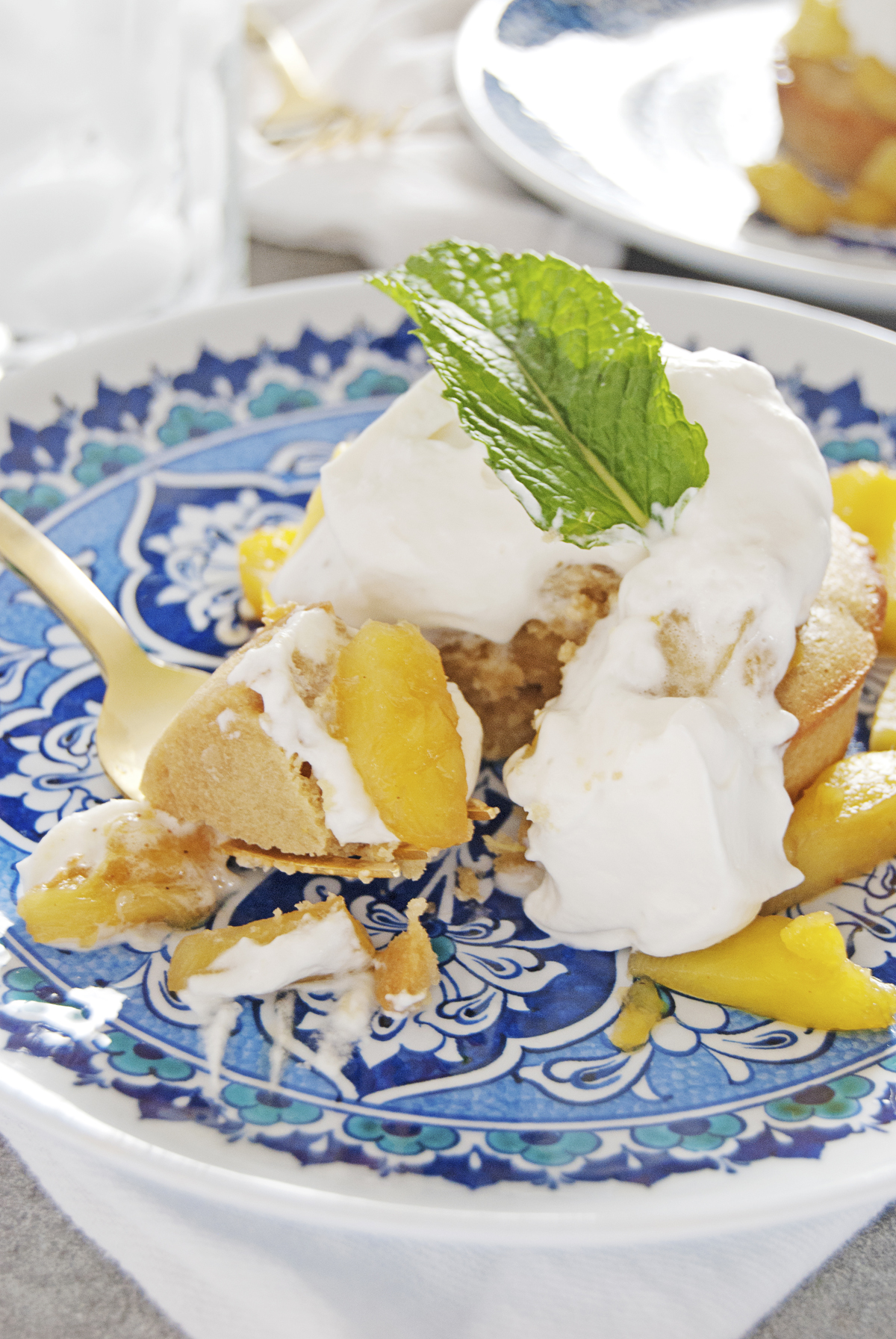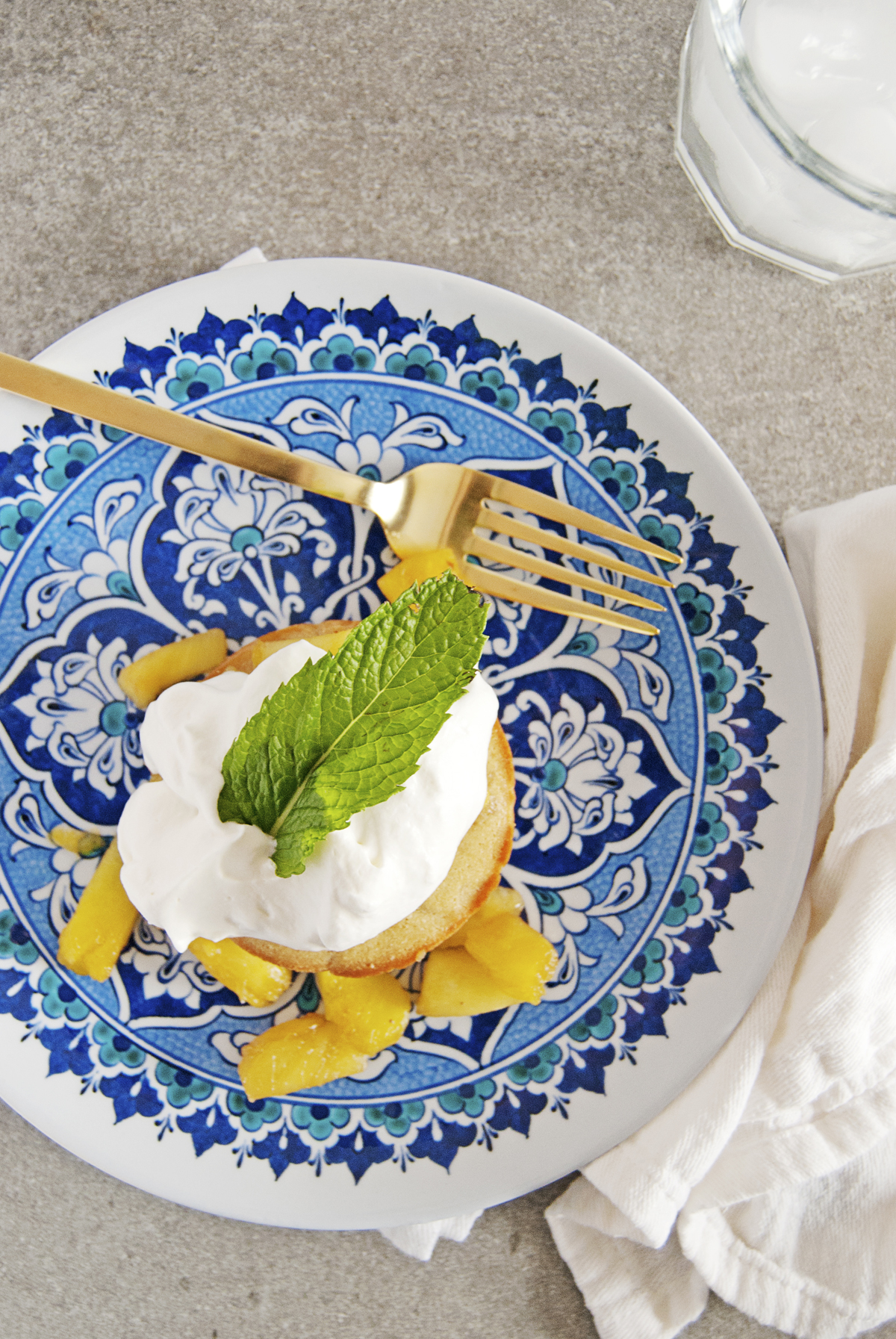 Now it's your turn: what is your most memorable vacation and what souvenirs and treasures did you bring home from it? Let me know by commenting below!