These crispy Mexican chicken tostadas feature a charred street corn salsa, quick pickled red onions, fresh cotija, crema and cilantro.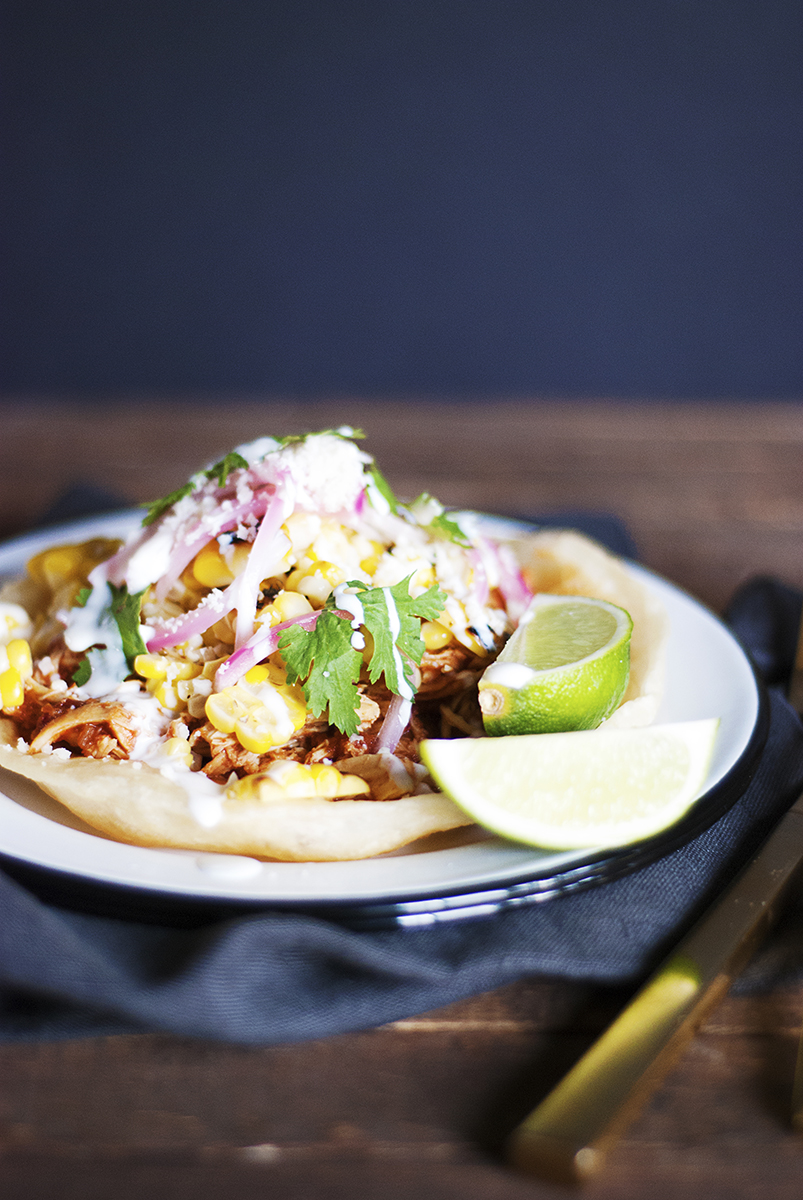 This post may contain affiliate links. Please click here to read my full disclosure policy.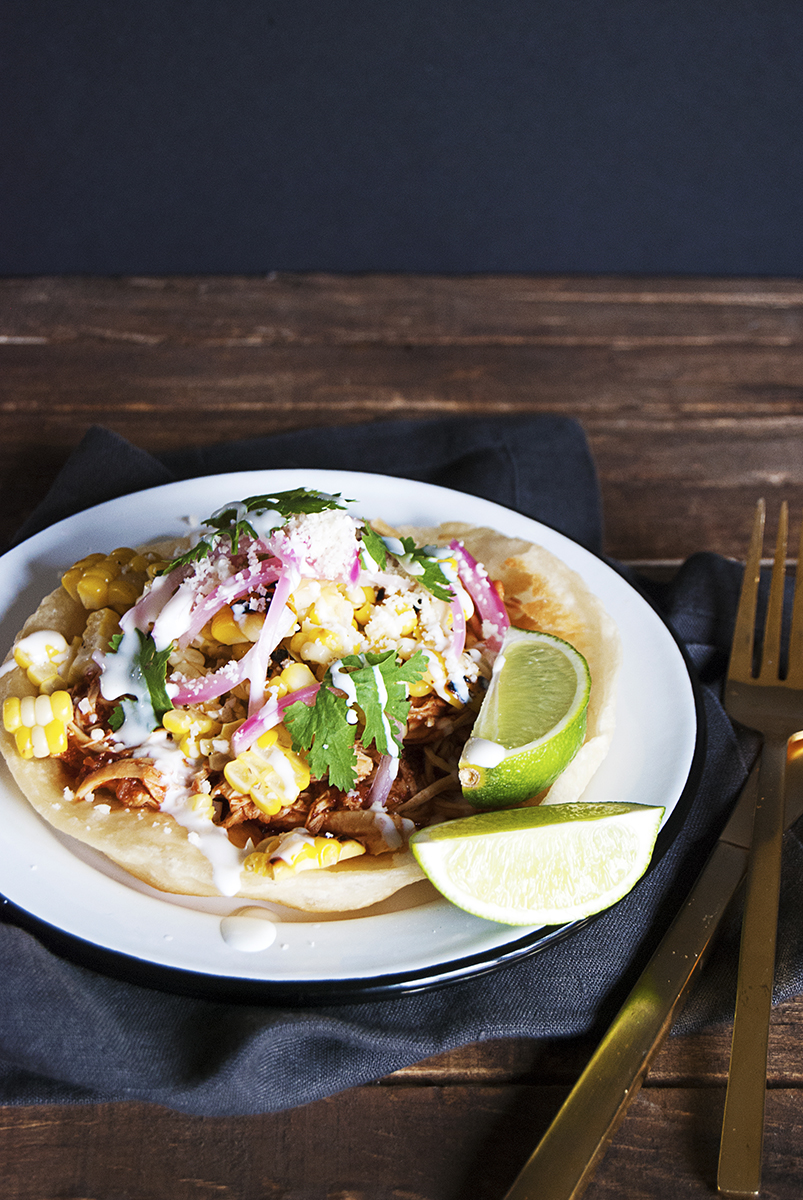 In honor of today being our one year anniversary, I wanted to post a new favorite recipe of my husbands! I can't believe it has been a year already, and yet somehow I can't believe it has only been a year! It is funny how when you're in this thing called life, time can feel like it's moving so rapidly and yet so slowly at the same time. I don't know if it's good or bad, but it's definitely bizarre to feel that way sometimes.
Related: A Mexican-Inspired Engagement Party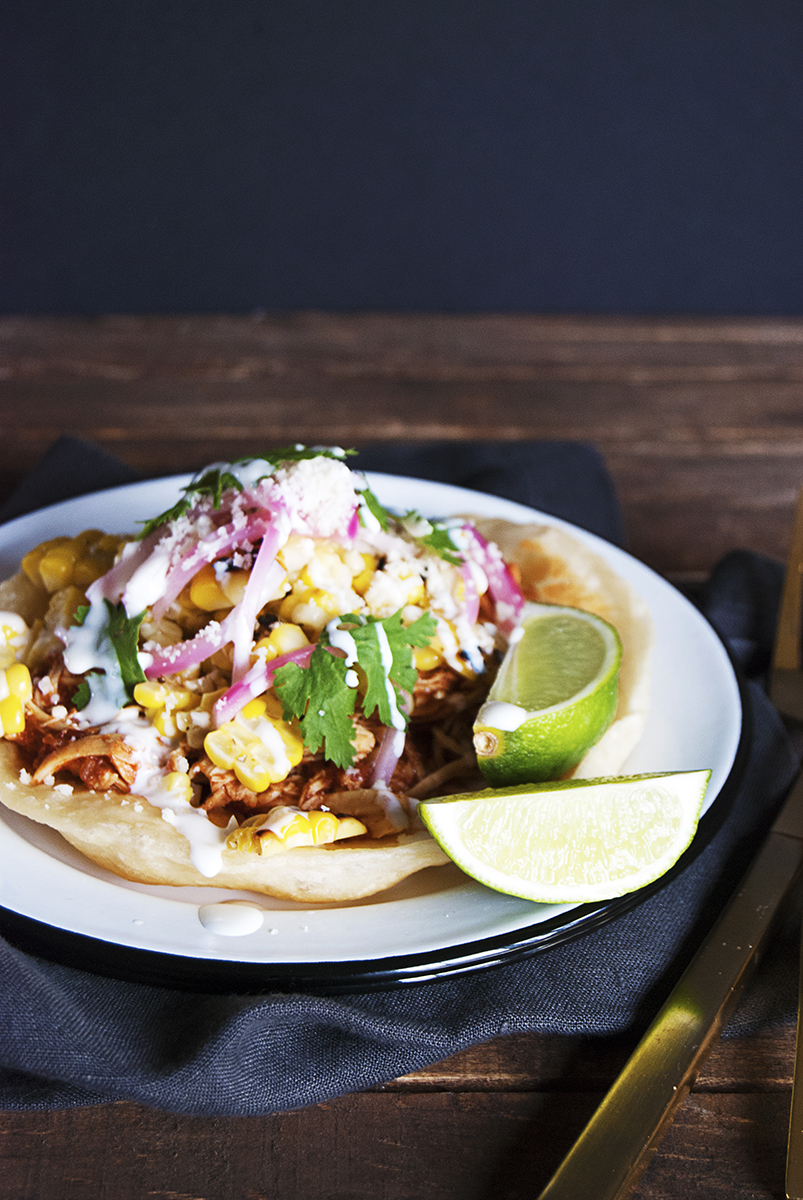 In the last year we have accomplished so much. We sold my condo and paid off a portion of my student loans. We both worked our asses off at our jobs. We have taken some amazing trips, first with our unforgettable honeymoon to the Eastern Mediterranean, and most recently a jam-packed 48 hour trip to Disney World! (We seriously did that, no joke.)
Related: Chorizo and Sweet Potato Enchiladas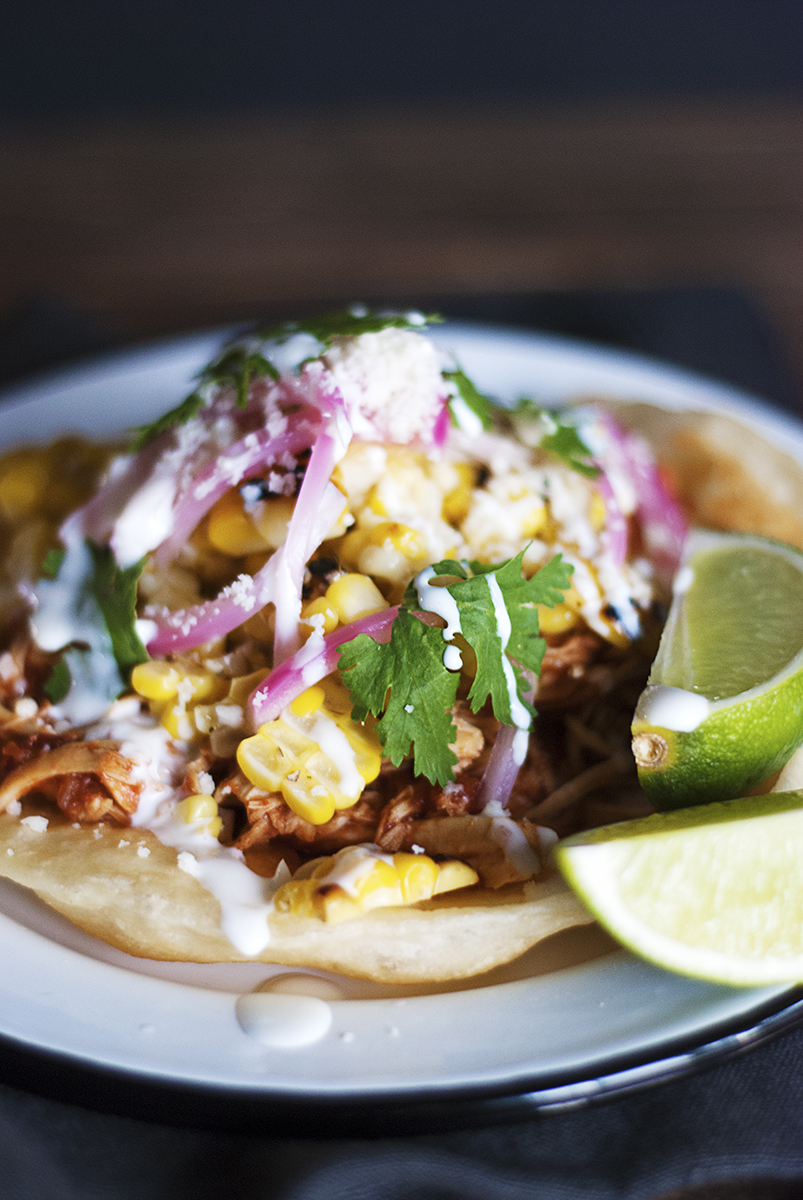 And yet we have so many things to look forward to still. We have truly been blessed with wonderful family, friends, and puppies, of course! I cannot wait for the adventures that the next 365 days and beyond will bring us!
Which brings me to today's recipe: one thing that my husband and I agree on completely in the realm of food is the dominance of Mexican cuisine. We could eat it every night of the week, and almost every Thursday is Mexican Night in our house! It's filled with tacos, and enchiladas, and most recently, these tasty chicken tostadas! This is the perfect summer meal because you can just throw the chicken in your crockpot with all those good flavors and let it do it's thang!
Related: Mini Crockpot Chicken Enchiladas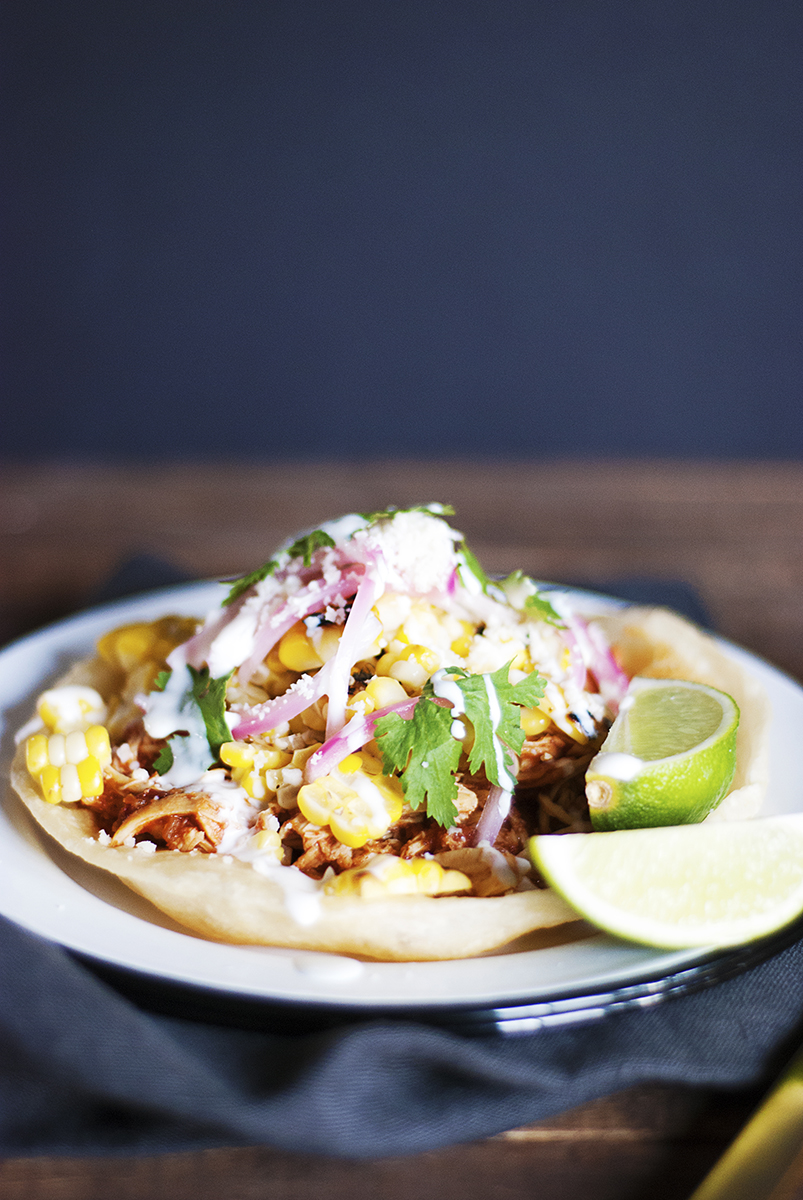 What makes these chicken tostadas special is the toppings. Oh, it is all about the toppings, people! Stay with me here, okay? On top of this crispy tortilla topped with delicious chicken that's been simmering away for the past four hours, we first have pickled red onions. These are one of my favorite go-to toppings for tacos, because a quick pickle really only takes you about 30 minutes to complete, including cooling it down in the refrigerator (or the freezer for a real quick chill!).
Next, we've got this street corn salsa. I mean, ohmigosh. There is something so beautifully simple about the combination of roasted corn with lime juice that I will never get tired of, ever. Next up we of course have some fresh home-made crema (crema kicks plain old regular sour cream's butt – I promise you that!), crumbled Cotija, and fresh chopped cilantro. And if you're looking for some more heat, go grab your favorite hot sauces for an extra punch of flavor. I don't mind, I promise!
Related: Lamb Tacos with Carrot Slaw and Cilantro Pesto
Now it's your turn: what is your favorite Mexican summertime dish? Share with me by commenting below – I would love to find some new tasty recipes to add to our Mexican Night repertoire!