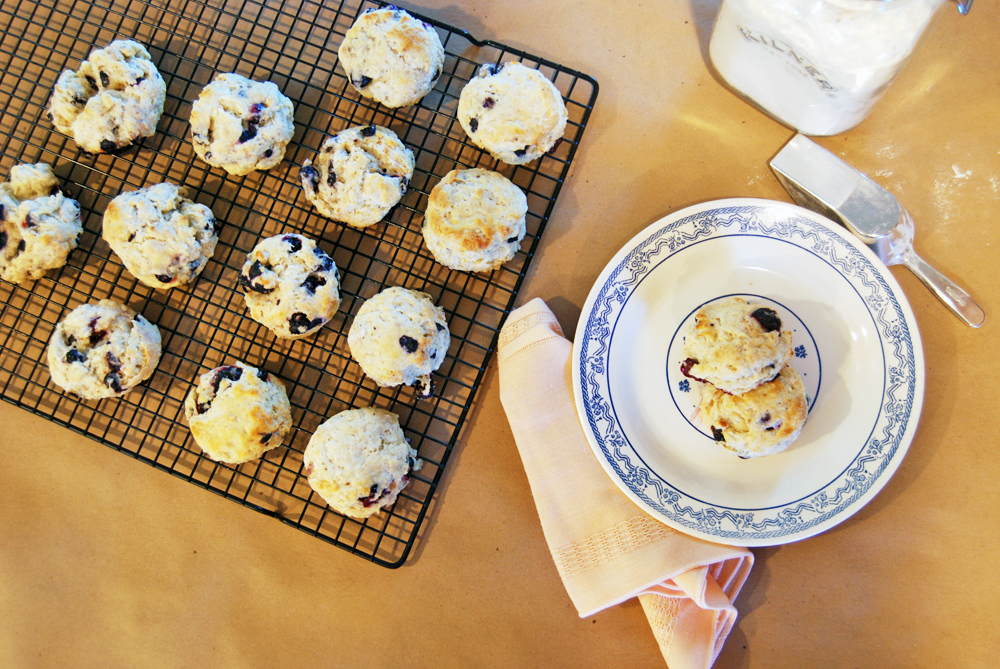 I am an eggs and bacon kind of girl. I love the weekends because we can wake up, throw on our robes, and walk downstairs to the kitchen and just cook. (Okay to be honest, usually the fiancé cooks breakfast. But it evens out in the end with all the dinners I make for him 🙂 ). Scrambled eggs with some of the produce and cheese leftover from the week in the fridge, crispy bacon or sausage, and buttery toast is exactly what I want in my belly at 9am on a Saturday.
But I love to bake, and every now and then a delicious muffin or buttery scone is what I'm craving. I have tried numerous scone recipes over the past few years, and it is always unfortunate when a recipe turns out dry and crumbly instead of buttery and creamy.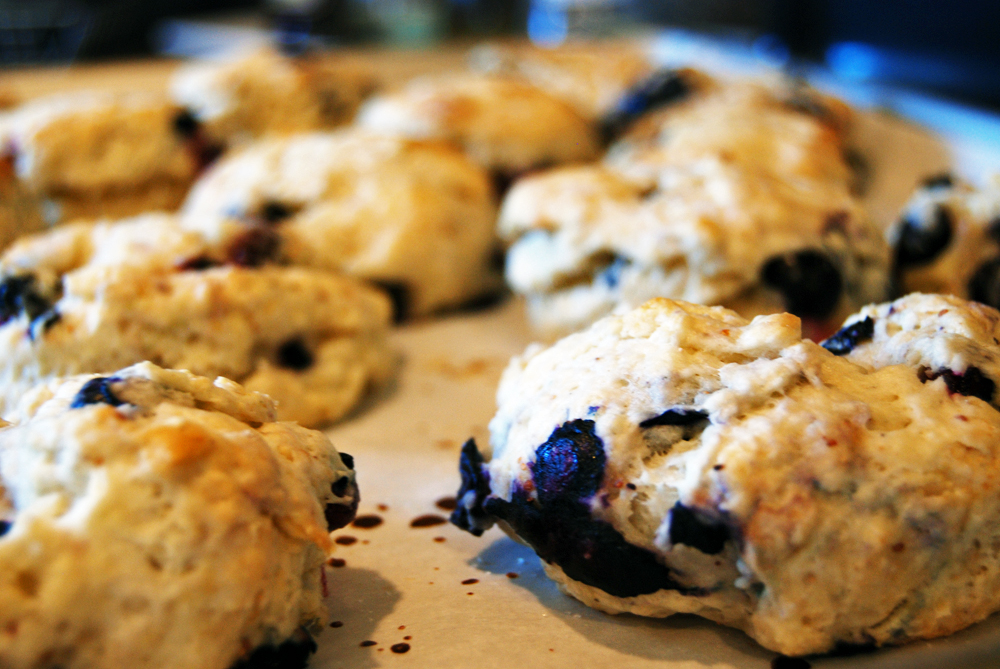 However, it has finally happened. I have found the scone recipe of all scone recipes. They are creamy and chewy and filled with pops of blueberry! These are hands down my favorite scone recipe to make because not only are they luscious and delicious but because they are crazy easy to make. Just one more reason why Joy the Baker is one of my regular blog reads!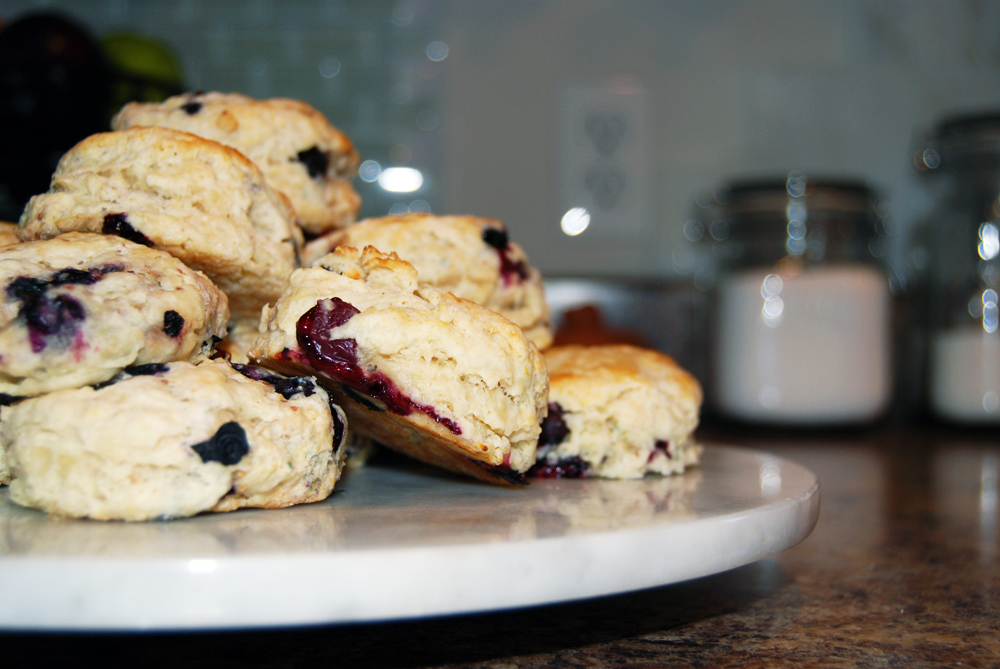 P.S. If blueberries ain't your thing (what is wrong with you?), try some of your favorite fruits, like raspberries, or strawberries cut up into blueberry-sized pieces. Yum. I might go make some of those right now!
Other current cravings from Joy the Baker:
Recipe source:
Joy the Baker
Related posts: