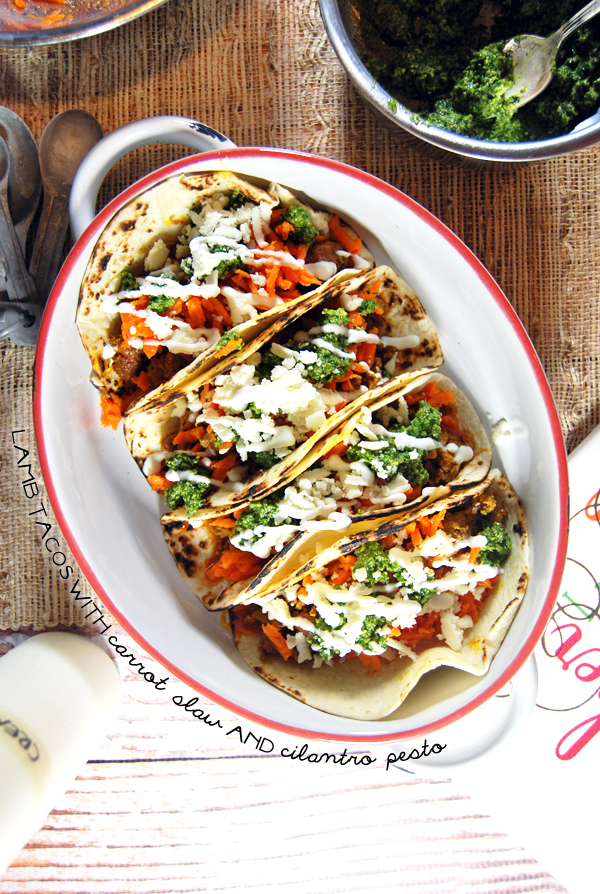 As I write this post, I'm just ending an evening (okay, also an afternoon) filled with The X-Files, season 2. With the announcement over the summer that they would be picking the show up again, I've been reinvigorated to catch myself back up on all of the crazy, wacky, insane episodes they have had over the years. I don't know what it is about this show: I absolutely hate horror and thriller films, but I will watch a TV show about aliens and other paranormal storylines all afternoon. Go figure!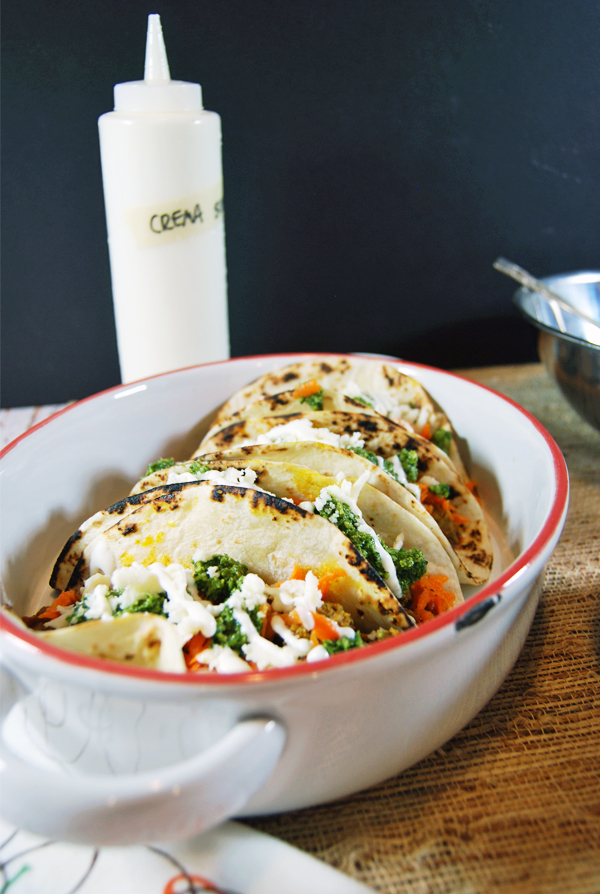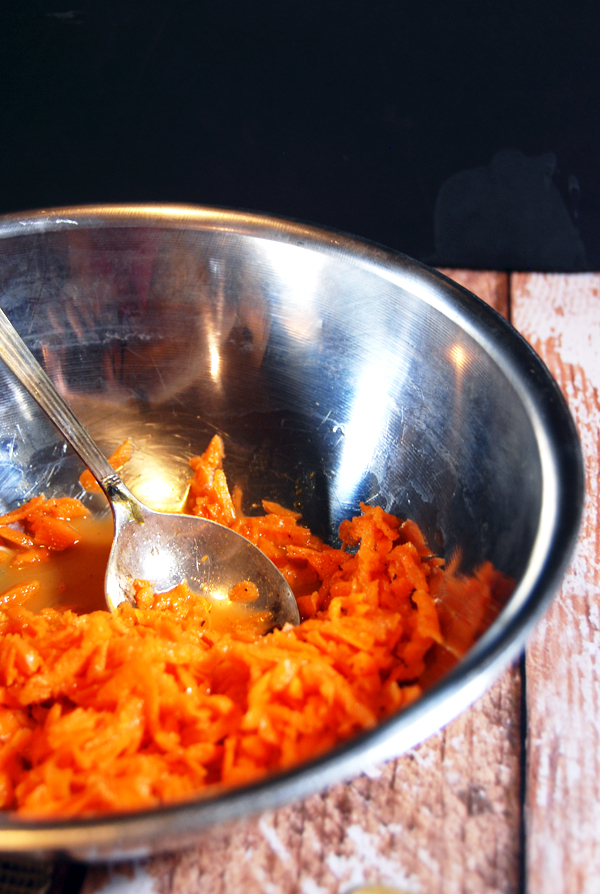 And while I binged on sci-fi TV and thought about all of the burning questions I still have regarding the series, I concocted these incredible tacos, my favorite comfort food. It's colder outside now, and a beautifully hearty ground lamb was the perfect filling for an "autumn taco." I think I will copyright that, maybe?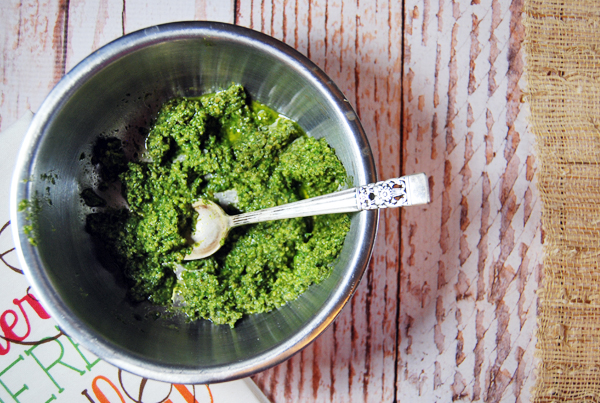 If your herb garden is still churning out cilantro (although ours never did. all. summer.), use this opportunity to throw it all into a beautiful, chunky, green pesto. This pesto on it's own is fairly overpowering, but add just a hint to the tacos and it rounds out the whole dish perfectly!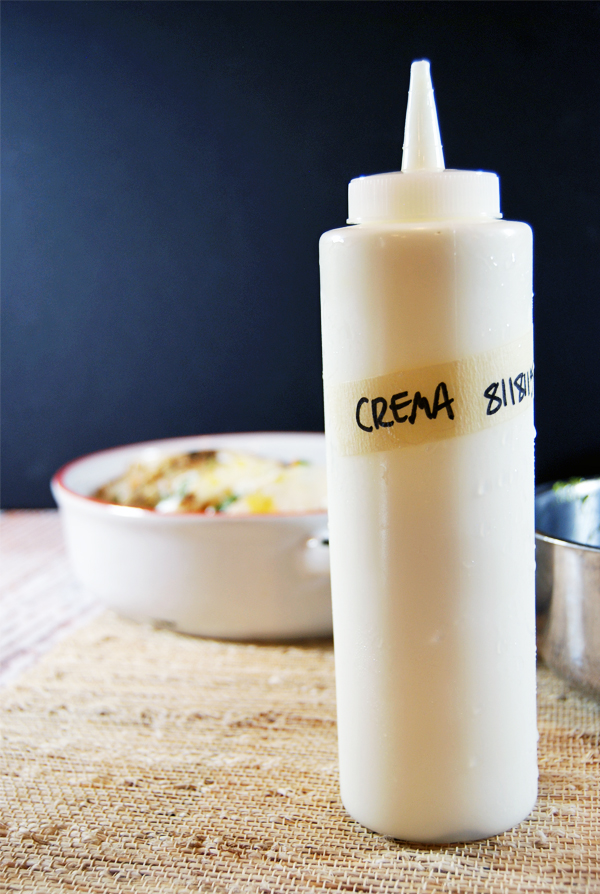 Let's also take this opportunity to talk about crema. You know when you go to Mexico and order real authentic Mexican food and they don't give you that stiff sour cream that you buy from the grocery stores here, they instead give you that delicious creamy ivory sauce? (Or, when you go to Taco Bell and it's quite a similar – but totally different – situation?) That's crema! (Okay maybe not the Taco Bell version.) And while you can purchase it at your local Mexican supermarket if you have one in the area, it's also super easy to make at home. I use this recipe, and I just cut the salt in half so that it isn't too salty (especially since I love to use a lot of salty cotija cheese in my tacos!).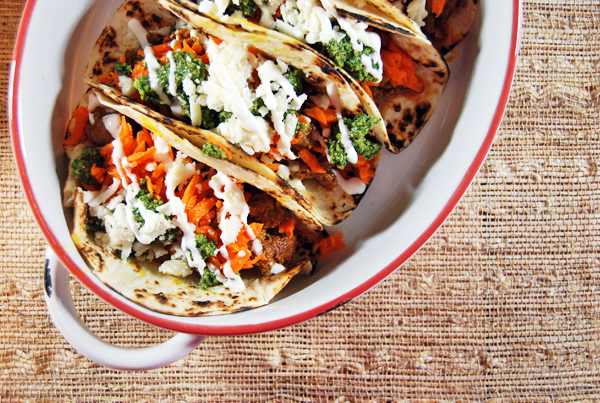 A bright, vinegary carrot slaw and some fragrant turmeric and paprika to coat the lamb filling finish off this dish. It's a really hearty taco, which is perfect for autumn comfort food!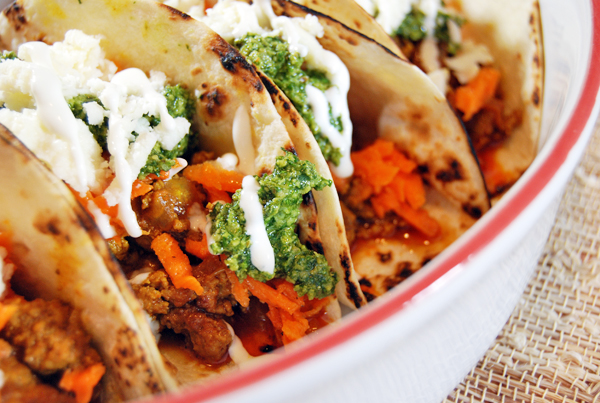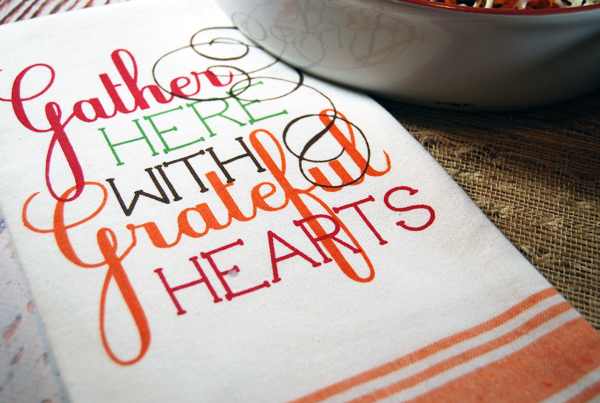 Now it's your turn: what is your favorite comfort food for the fall? Share the recipe with me below, or make it and tag #thecharmingdetroiter on Intagram! I look forward to hearing about your recipes!