We moved into our home in August of 2012, after just seven months of dating. What?! I guess we were pretty serious! Since then, we have had ups and downs in terms of remodeling and decorating our home, and dealt with a flooded basement. Twice. I feel lucky that my husband and I have such a beautiful first home, and we are enjoying turning this house into our home!
Below you will find links to all of my posts regarding remodeled rooms or tours of our home. This page will be updated as new posts and remodels happen, so please check back in the future!
Living Room
Our living room design is reaching completion, but for now, check out my guide to styling a bookcase, like the one in our living room!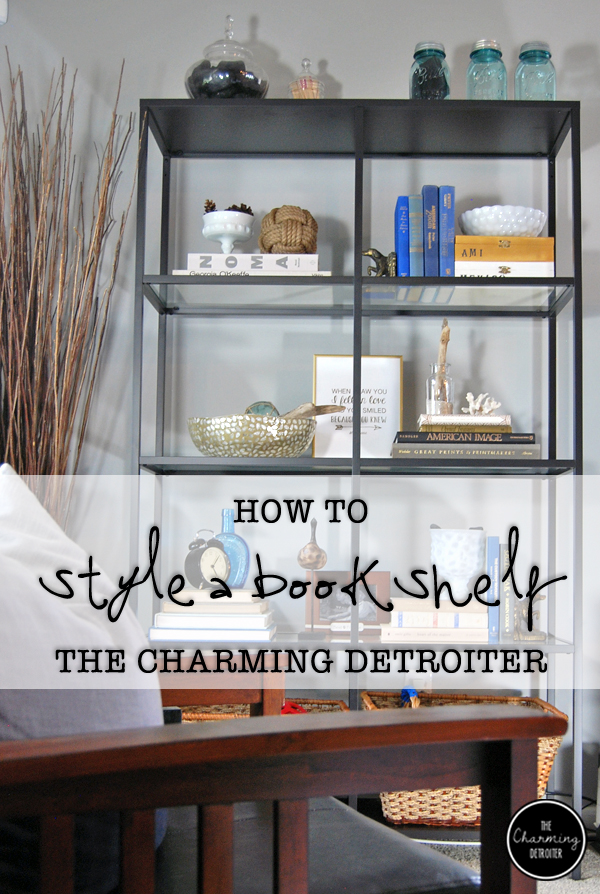 Dining Room
Outside of the kitchen, the dining room is the room we probably use the most when we have company over, hosting dinner with friends or holiday parties. Check out my post here on how to style a dining room buffet cabinet, along with some before and after photos of our buffet!
I also featured our easy DIY project for turning those boring IKEA shelves into something unique, so be sure to check out that post here!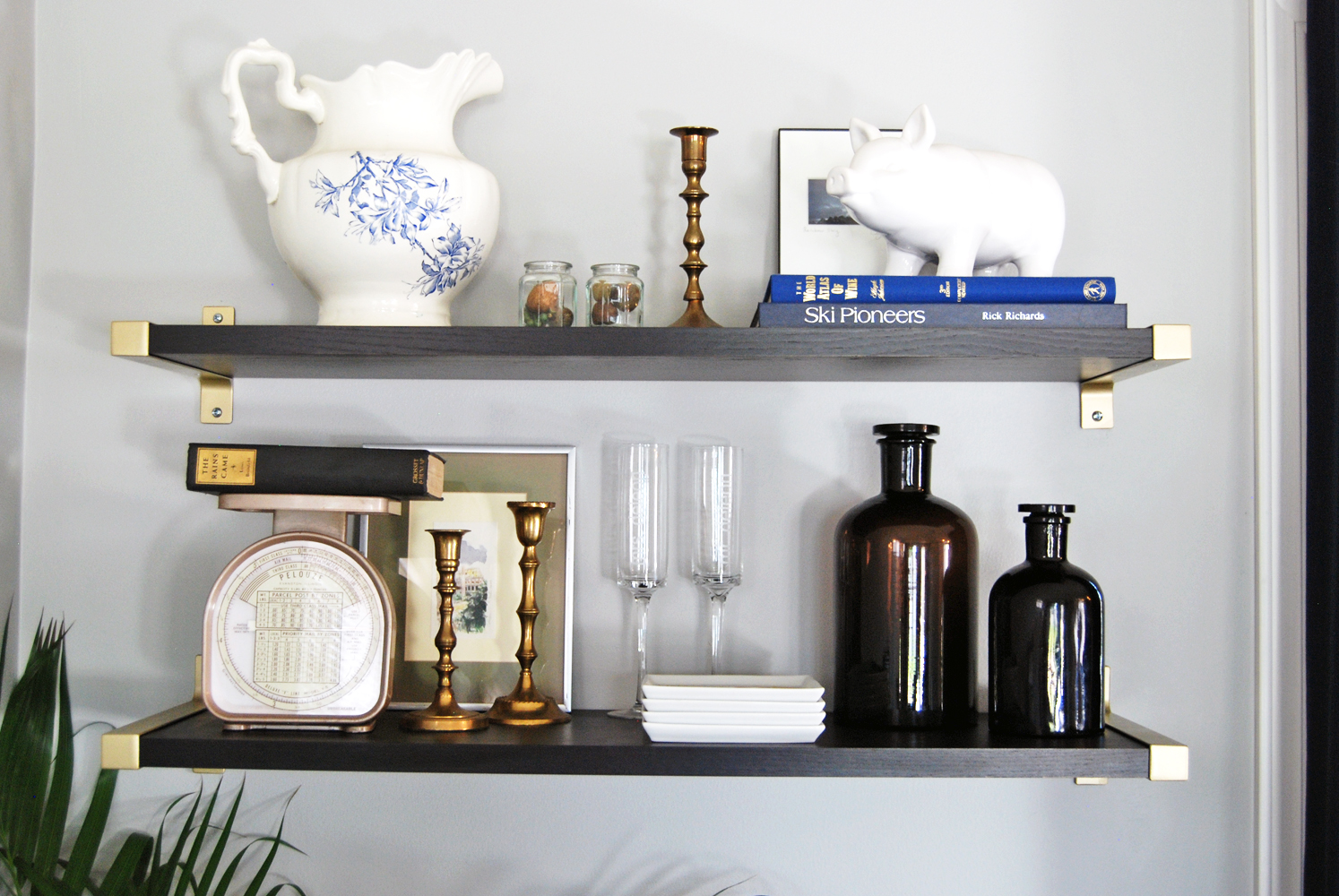 Kitchen
Our kitchen is the heart of our home. We spend time there almost every night eating snacks, drinking wine, cooking dinner, and cleaning up at the end of the night! I wanted it to be a special place for us to gather with friends, family, or just us two and the puppies, while still sticking to a reasonable budget seeing as we won't be staying in this house forever. Our compromise was to put up a gorgeous, luxurious backsplash, and I love how it balances out the more "builder grade" aspects of the kitchen. Check out our DIY backsplash here!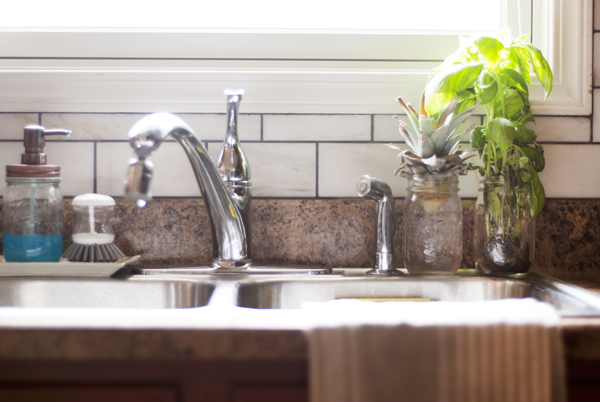 Powder Room
One of our simplest remodels was our first floor powder room. The day I came to the hubby and said "I want to paint our bathroom black," I was pretty sure he was going to ask for the ring back. But like the amazing man that he is, he helped me bring my vision to reality, and even played electrician to replace our builder grade light fixture with a sleek, vintage-style sconce. Thanks, baby!
Click here to see our powder room remodel, complete with before and after photos!
Master Suite
Coming soon…
Guest Room Suite
Pantry
One of our biggest home improvement projects thus far has been installing a walk-in pantry at the bottom of our basement stairs. My husband really took lead on this project: I basically drew out what I had envisioned and he made it happen! Check out our DIY pantry remodel series with the links below: