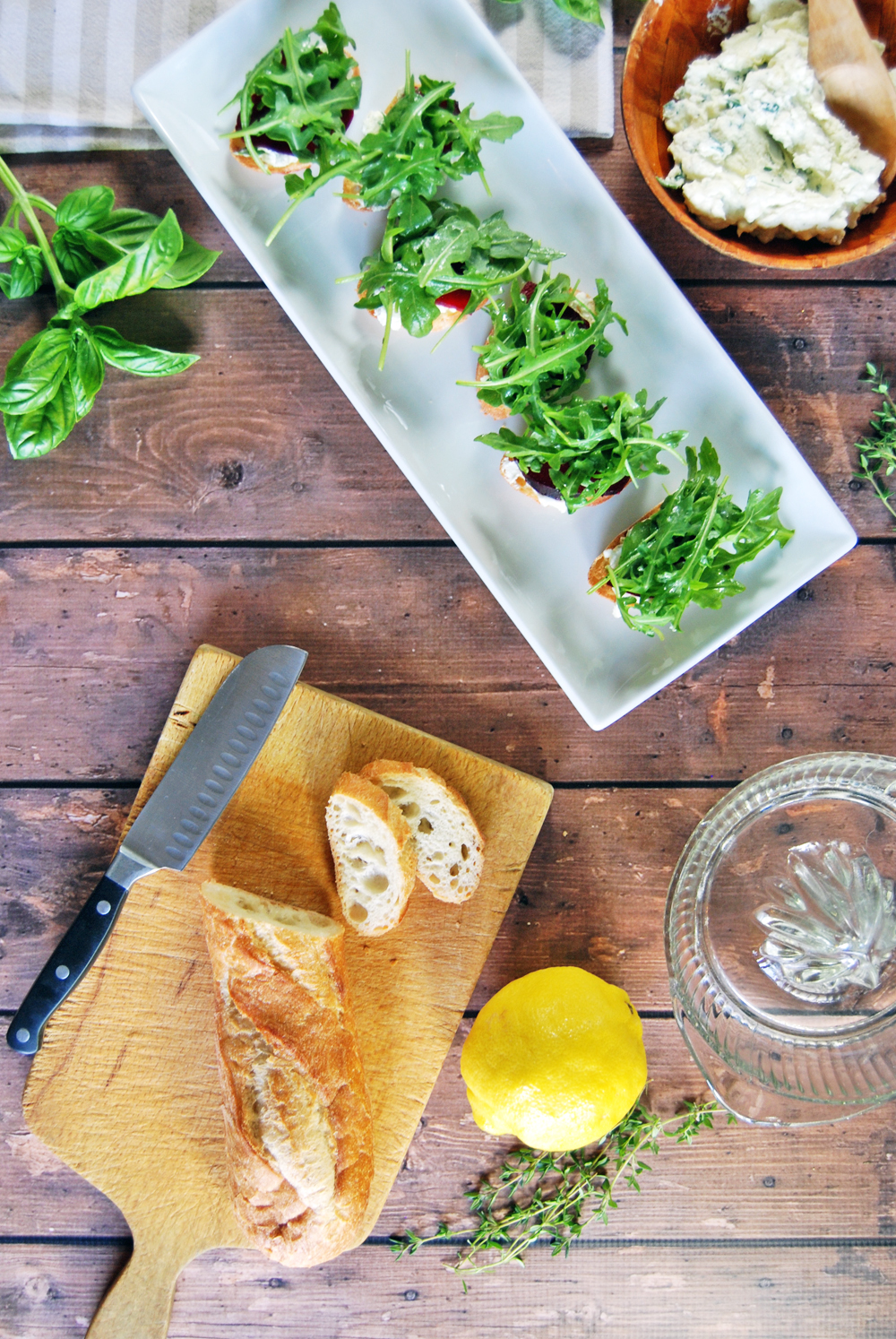 These crostini rock my world. For a while now I have been in awe of the roasted beet, ever since I tried the beets with house made ricotta cheese at The Bird & the Bread, a local restaurant in Birmingham, MI. I'm not quite sure why, since it is incredibly simple to roast beets (seriously, people, try it today). The combination of creamy ricotta cheese and beautifully roasted beets at The Bird & the Bread was to die for, and I just knew I had to try something like it at home.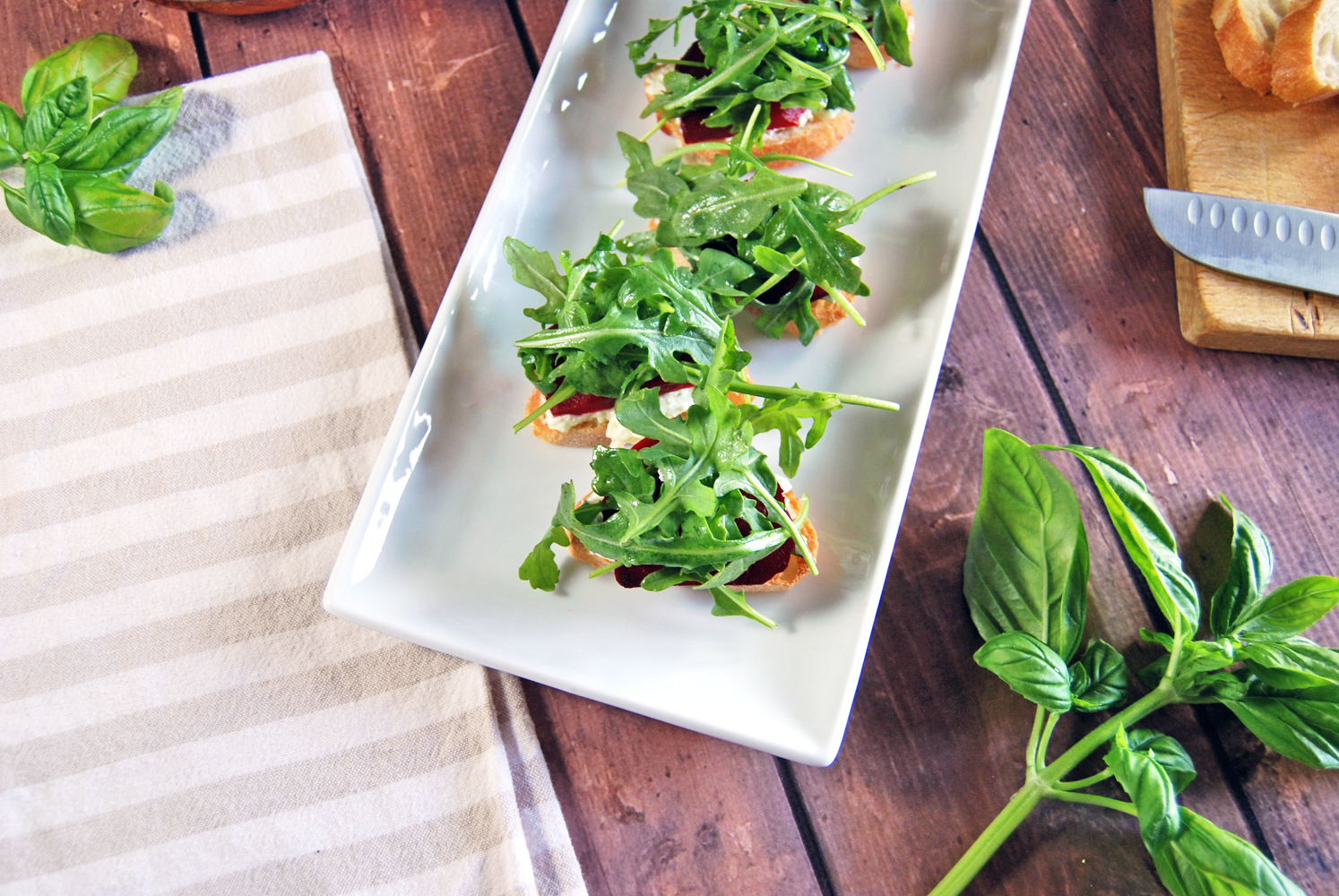 Frankly, the hardest part of this recipe is cleaning the beets. Those are some dirty little suckers! You have to be careful to scrub them really well, especially if you don't plan on peeling off the skin before slicing them.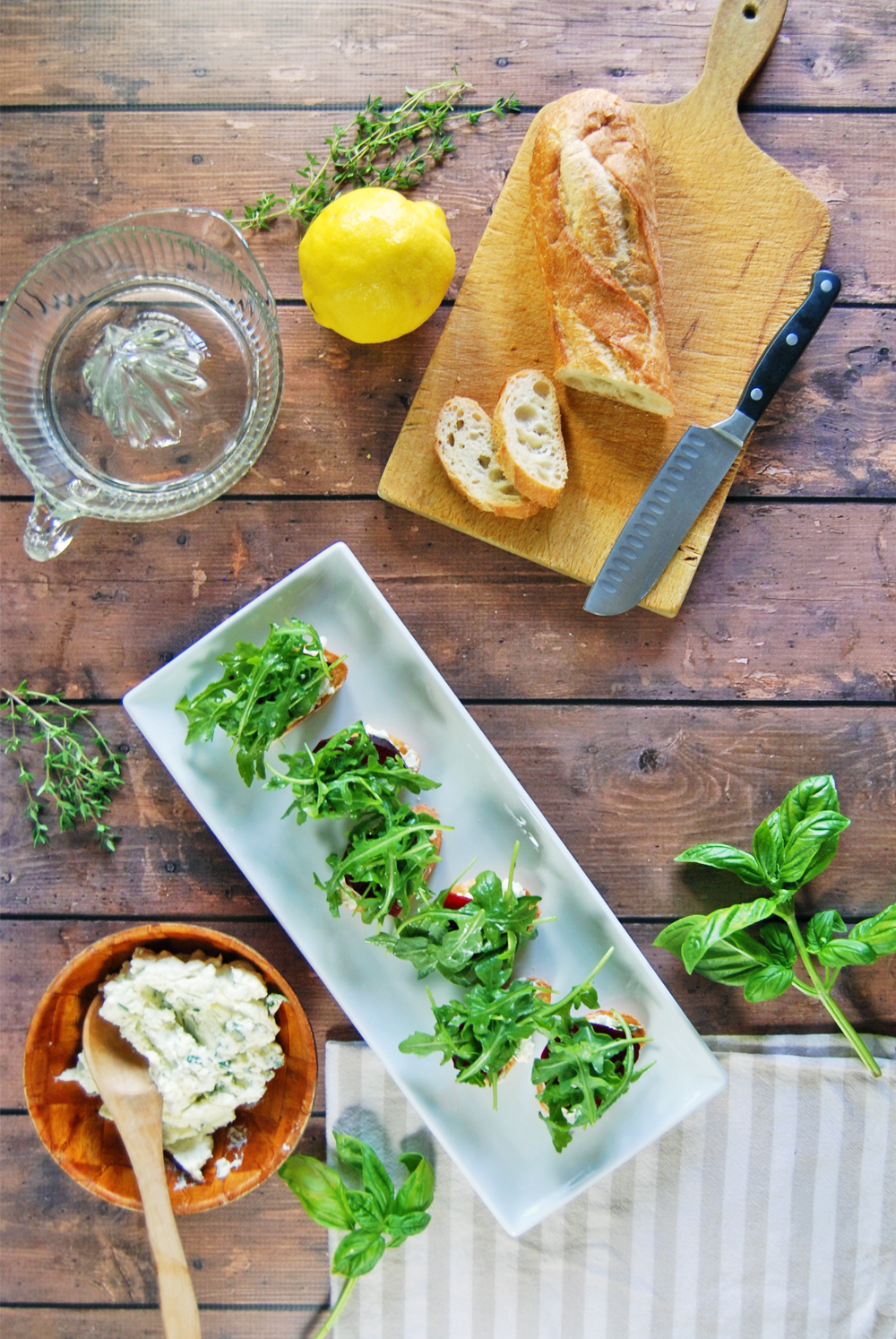 However, the skin is totally edible. As long as you scrub all the dirt off before throwing them into the oven, it depends on your own texture and taste preferences whether or not you want to leave it on.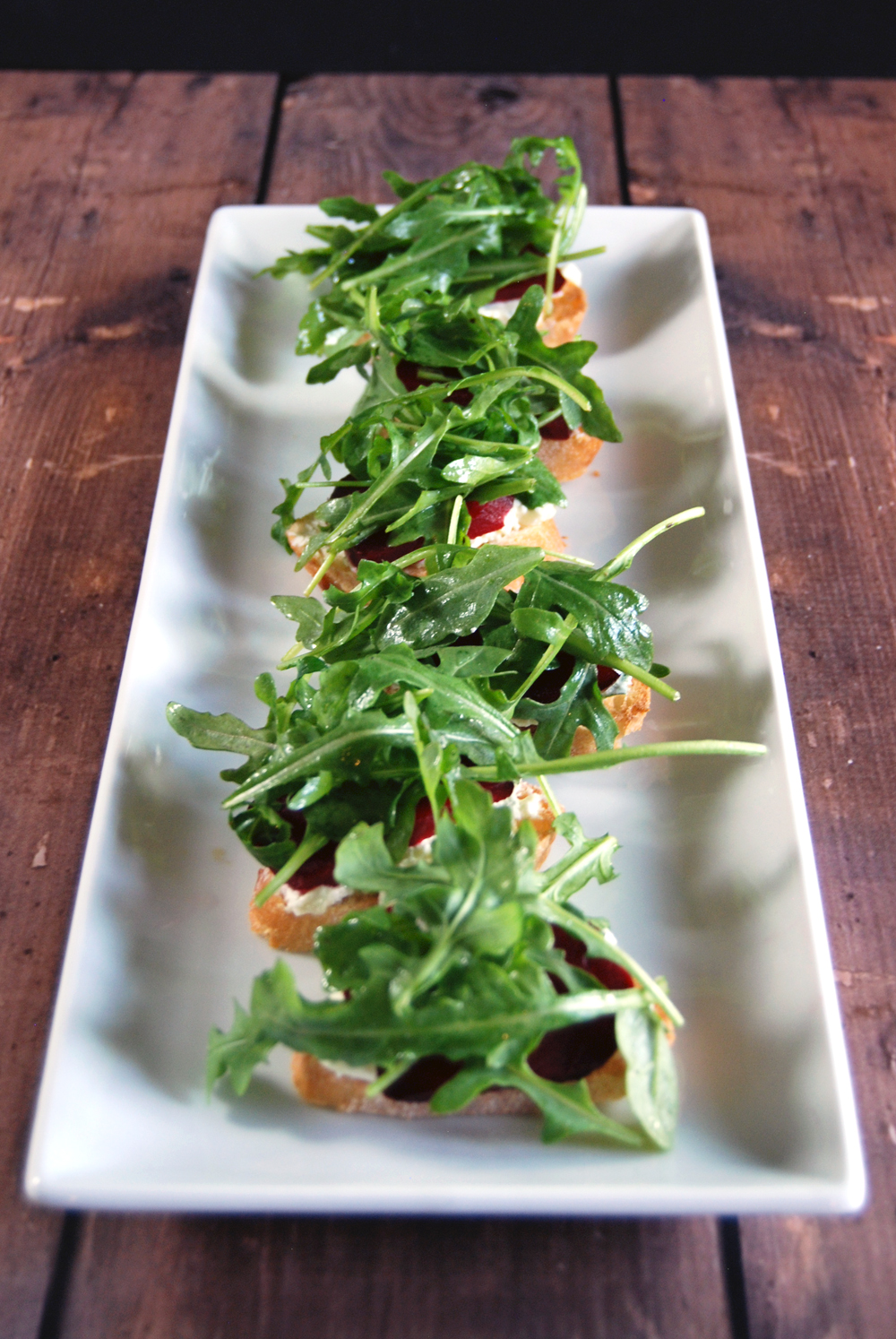 The rest of the components in the dish are fairly simple, and they make for a great quick little summer appetizer before dinner, paired with a crisp glass of sauvignon blanc. Creamy goat cheese and fresh arugula: what's not to love?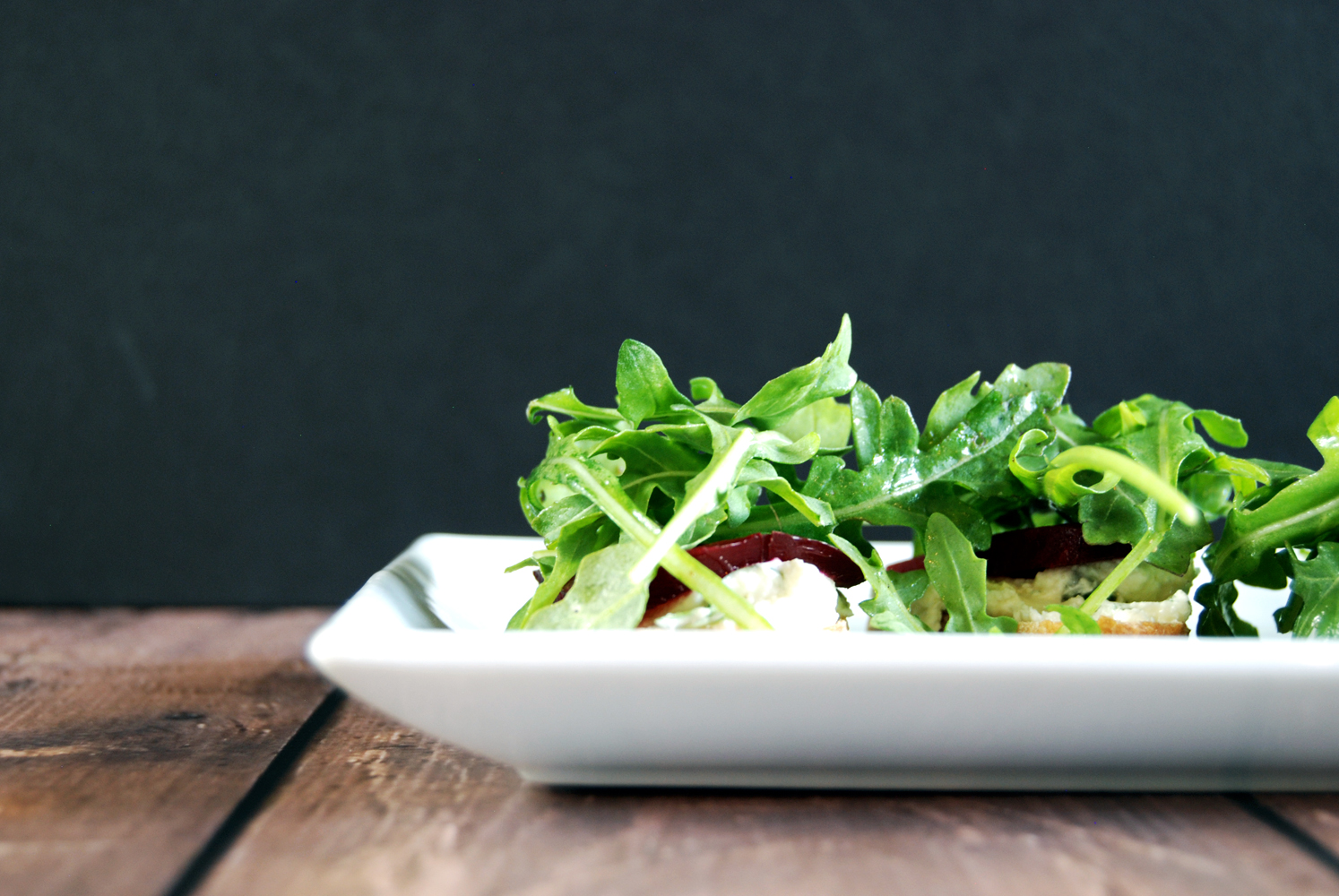 So tell me: what is your favorite way to eat beets? Let me know in the comments below, and also let me know if you make this recipe by tagging #thecharmingdetroiter!