If grilling in this hot weather sounds wayyyy better to you than slaving away in a hot indoor kitchen, then you need to try my recipe for grilled lamb chops with beautiful balsamic brown butter sauce!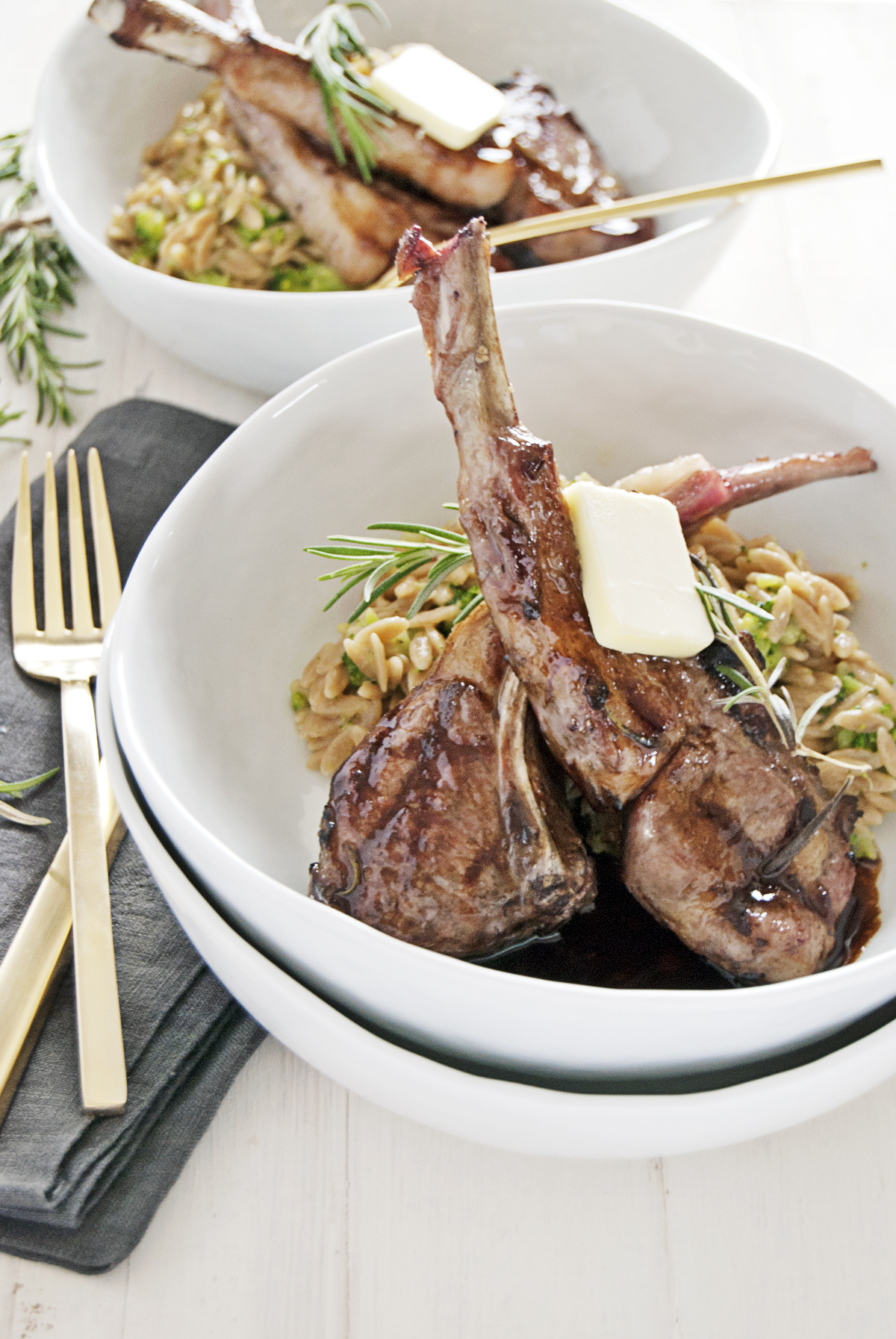 This post may contain affiliate links. Please click here to read my full disclosure policy.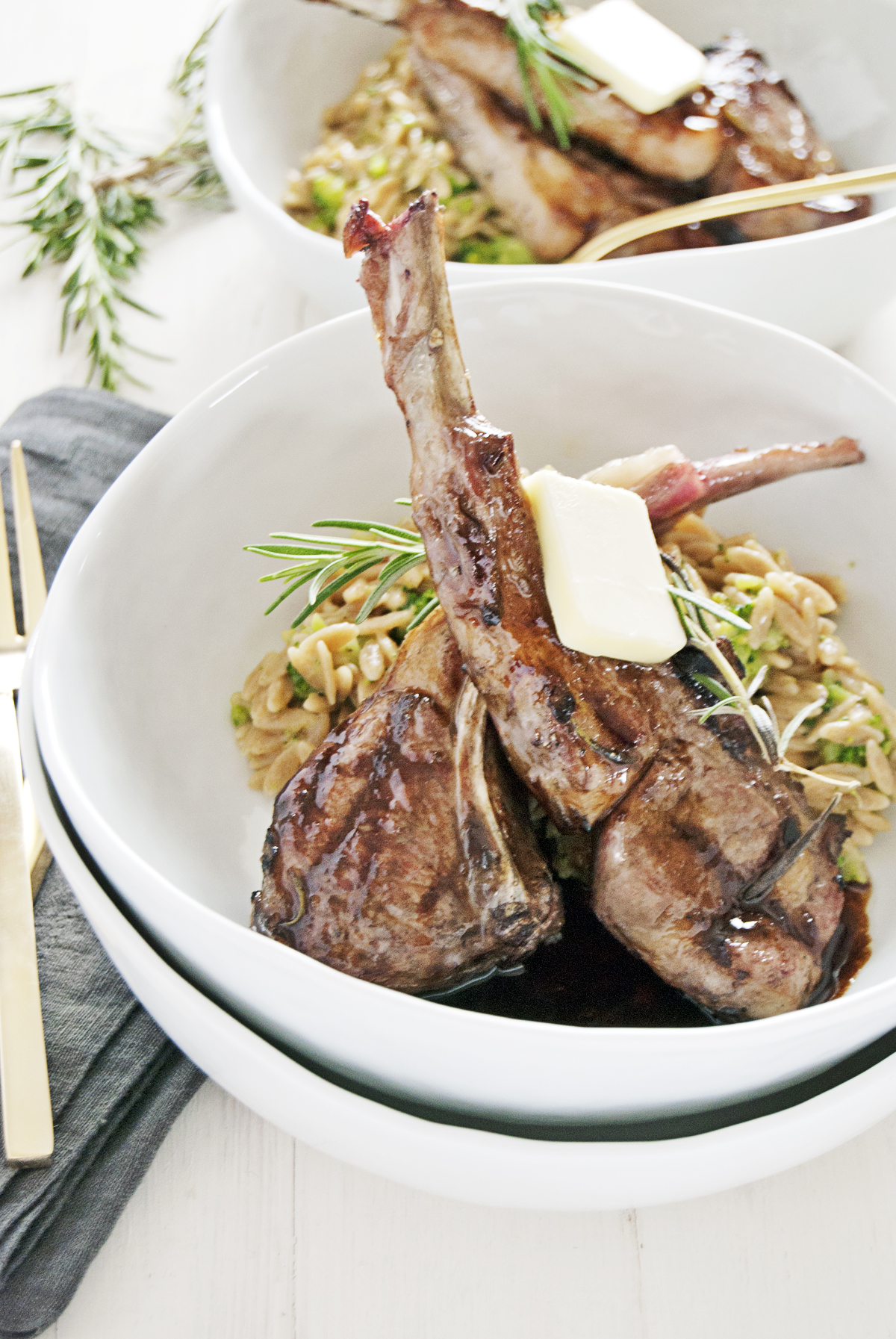 So yesterday it poured. And I was so excited to get a little reprieve from the crazy hot weather we've been having this week – but boy was I wrong! The humidity was about 1000 percent! I found myself seriously missing the drier heat we'd had on Saturday, especially because we got to put out the mini swimming pool and fill it up for the girls!
Which brings me to an unfortunate point. We are lucky enough to have two amazing lakefront family cottages, one on my husbands side of the family and one on mine. And we have two beautiful puppy girls, who… apparently hate the water. I can't even describe how disappointing this is to me. All I want is for them to splash and jump and play in the lake, and they are terrified of the tiny waves coming up the beach! So my goal this summer is to get them super acclimated to the water and start to love it. Or else. 🙂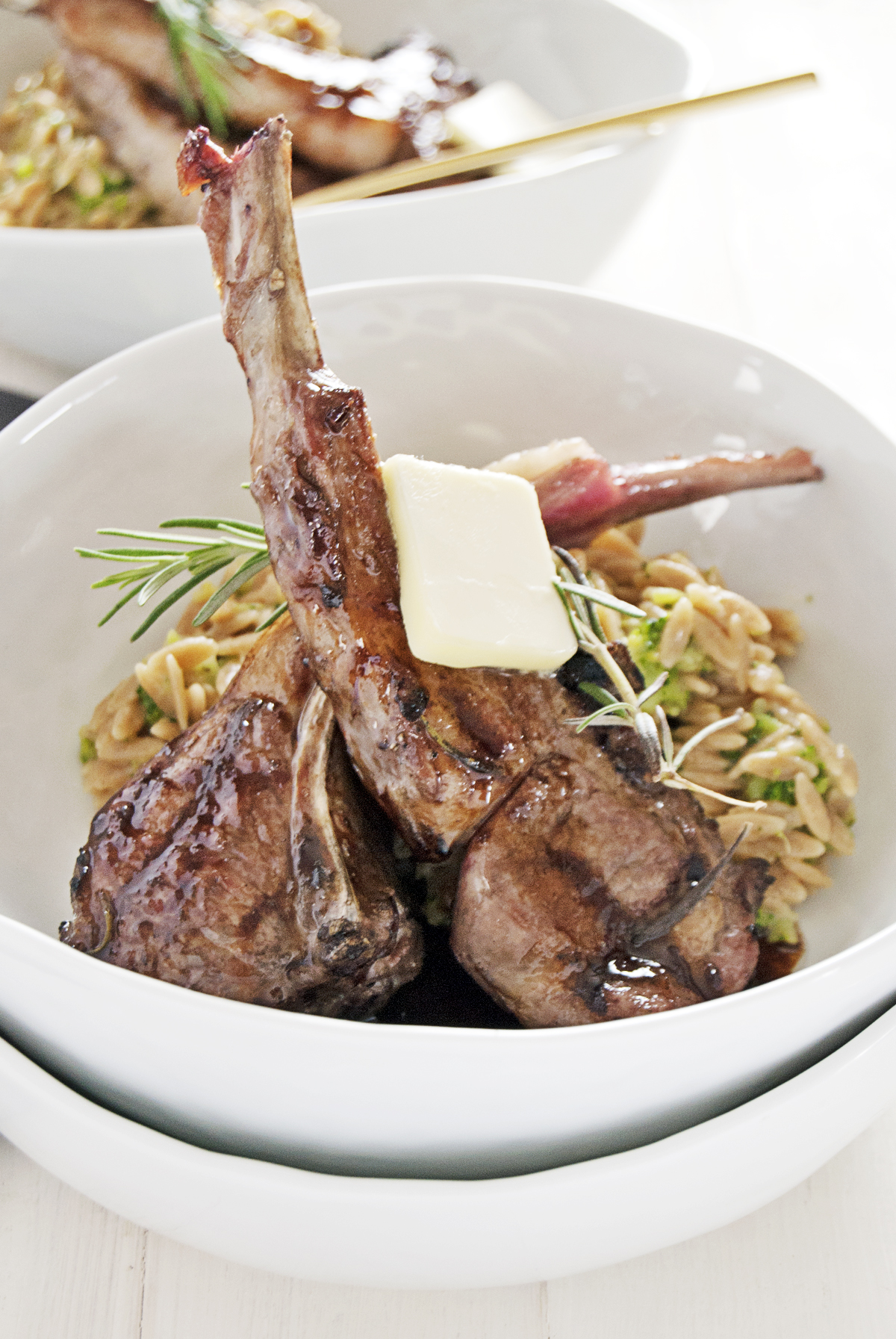 When the weather is at hot as it has been, grilling outdoors instead of heating up the house with the stove and/or oven is a must. These grilled lamb chops are elegant, tasty, and simple! I paired them with a yummy balsamic brown butter sauce, and side of cheesy broccoli orzo. They would go well with a refreshing summer salad too, like this one or this one!
Related: 30 Minute Orzo Pasta Salad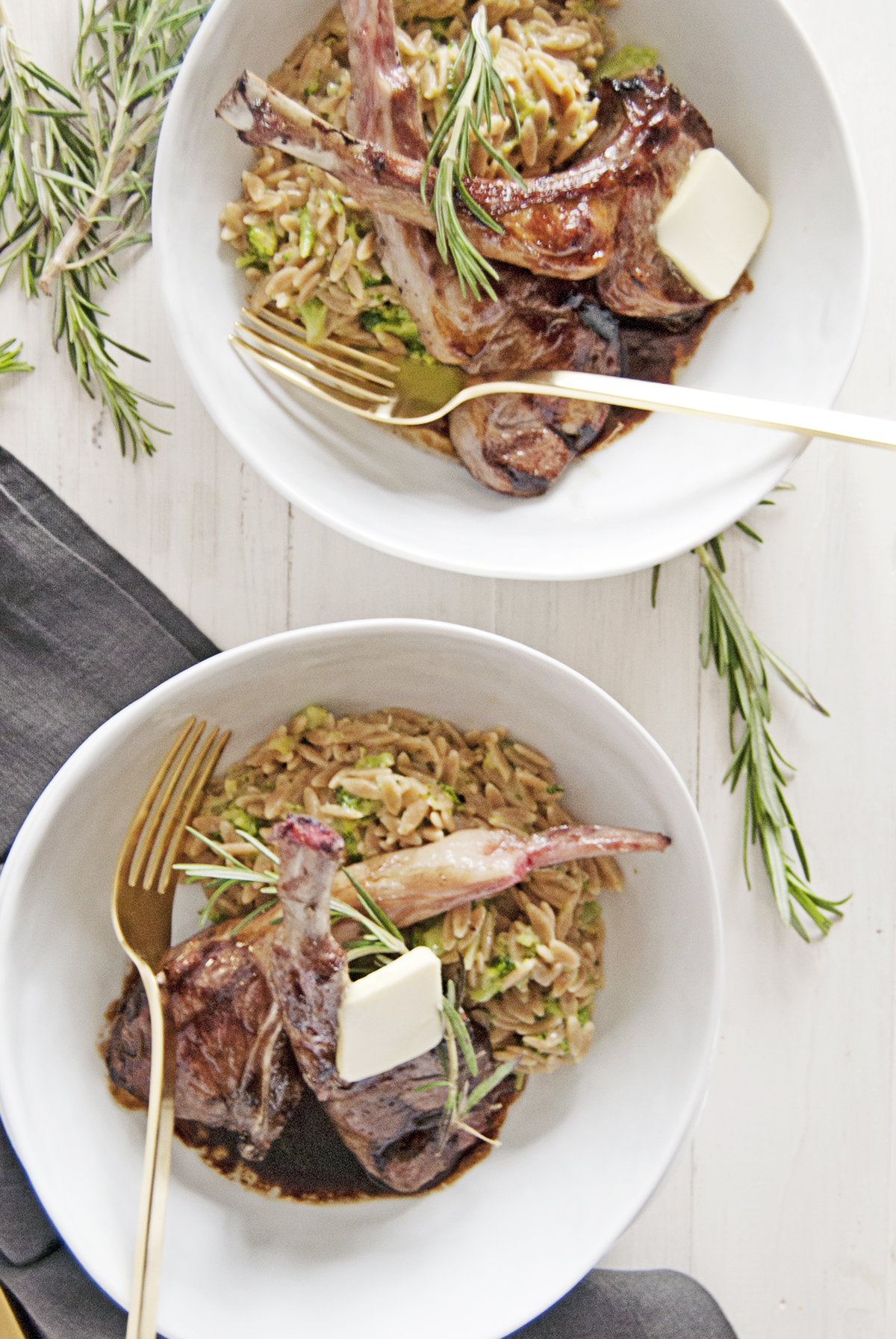 Now it's your turn: what is your favorite thing to grill up in the summer when it's this hot outside? Share with me by commenting below, I'd love to hear your ideas!