Is there anything in the culinary world that quite matches the perfection that is the taco? This beautiful vessel plays host to an unimaginable plethora of flavor combinations – and the best part is, it pulls it off perfectly every time! Which is why I'm incredibly excited to share this recipe for grilled short rib tacos with you guys!

I have a slight obsession with Mexican food. Okay, fine: an unhealthy obsession. Which explains why tacos are like a food group to me. In fact, one of my favorite local restaurants combines two of the loves of my culinary life: tacos and breakfast. (Because is there anything better than a crazy good homemade biscuits and gravy? I think not.) While the normal taco menu at Imperial in Ferndale, MI is outstanding, each week they also feature a special taco of the week, which I try pretty much every time. Tacos allow for such creativity, and seeing the twists and spins that Imperial puts on different flavor combos is a real treat!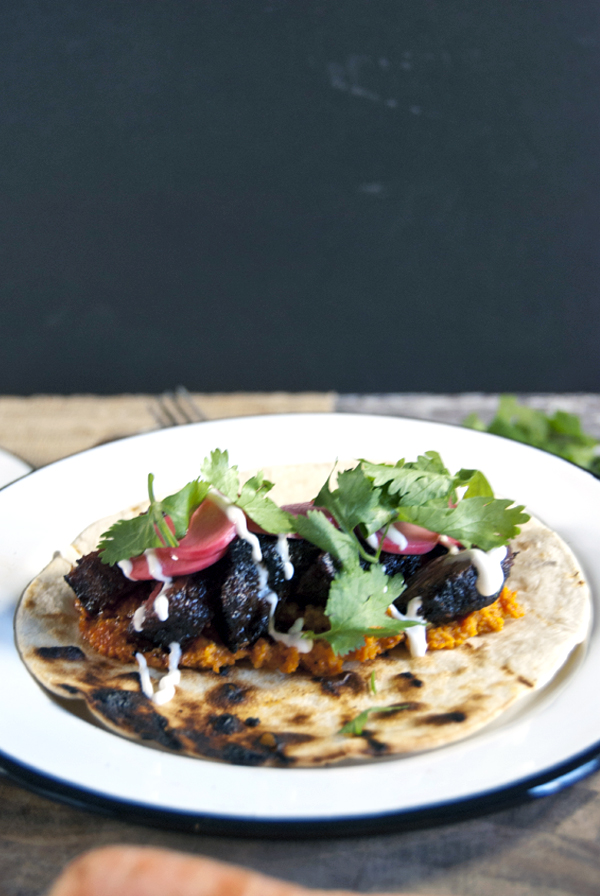 Now, let's get down to business. These tacos. These tacos! Spicy, salty, smokey grilled beef short ribs. Rich, sweet, honey-filled carrot butter. Crisp, vinegary, fresh pickled radishes. And a quick homemade crema. What's not to love? The flavor combination pairs up so well together, which makes it perfectly suited for a beautifully charred tortilla where you are getting a little bit of everything in every single scrumptious bite.
Normally I would have more words to say, but I'm really at a loss. So my final ones for today will be: If you are a taco person, go make these now!

Did you make this recipe? Let me know what you thought by commenting below or tagging #thecharmingdetroiter!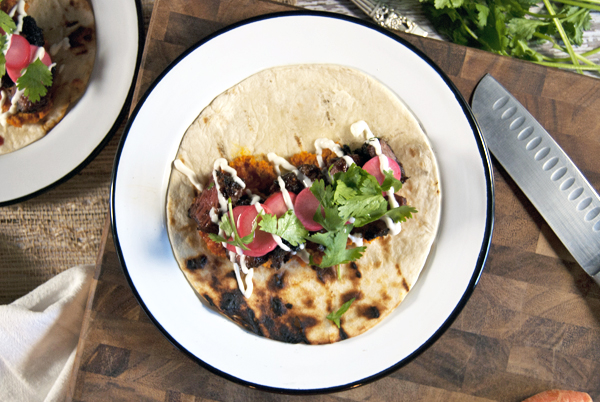 Related posts: