These flaky shrimp puff pastry are the perfect treat for these late summer months, filled with a creamy curry shrimp and apple sauce and baked to perfection!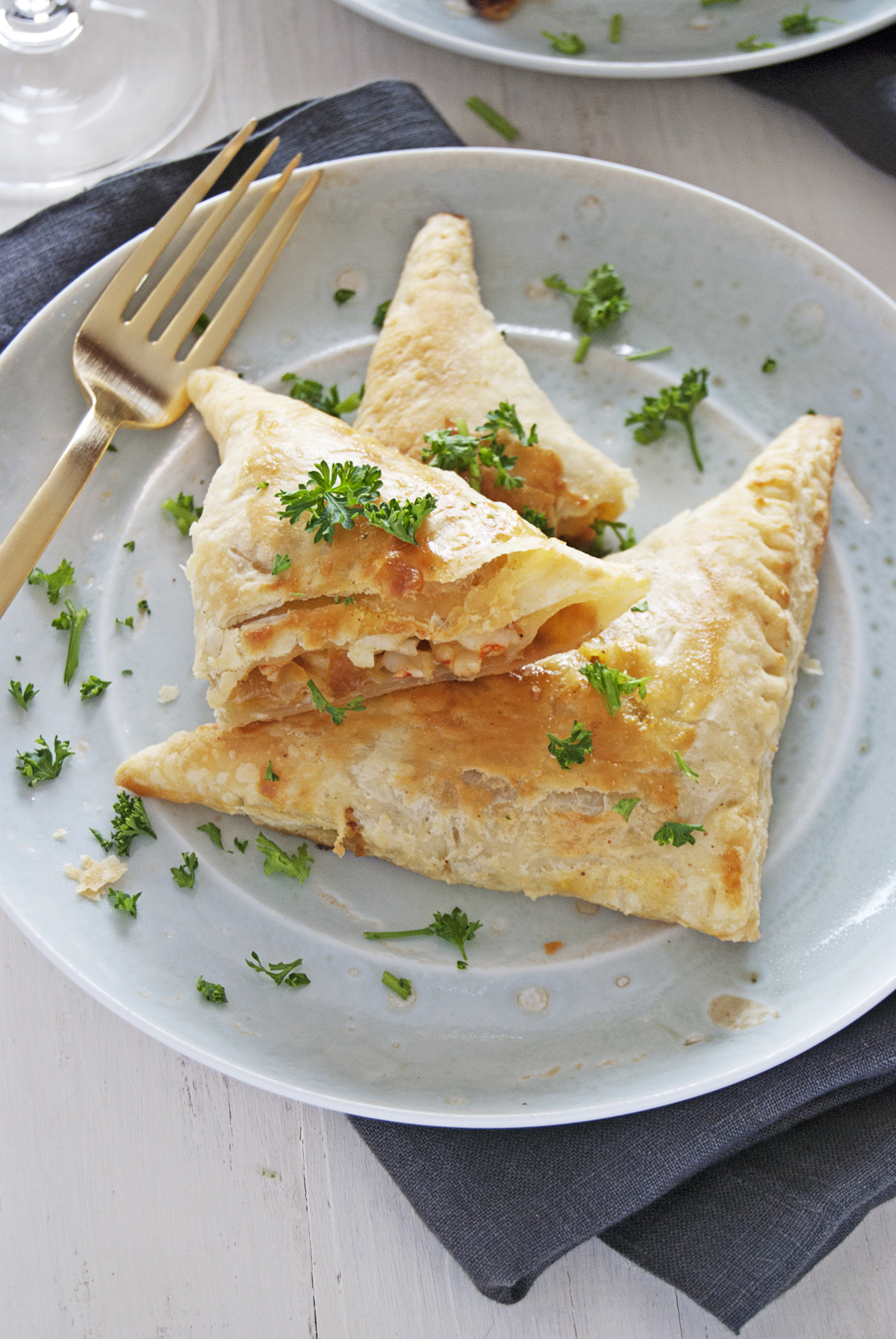 This post may contain affiliate links. Please click here to read my full disclosure policy.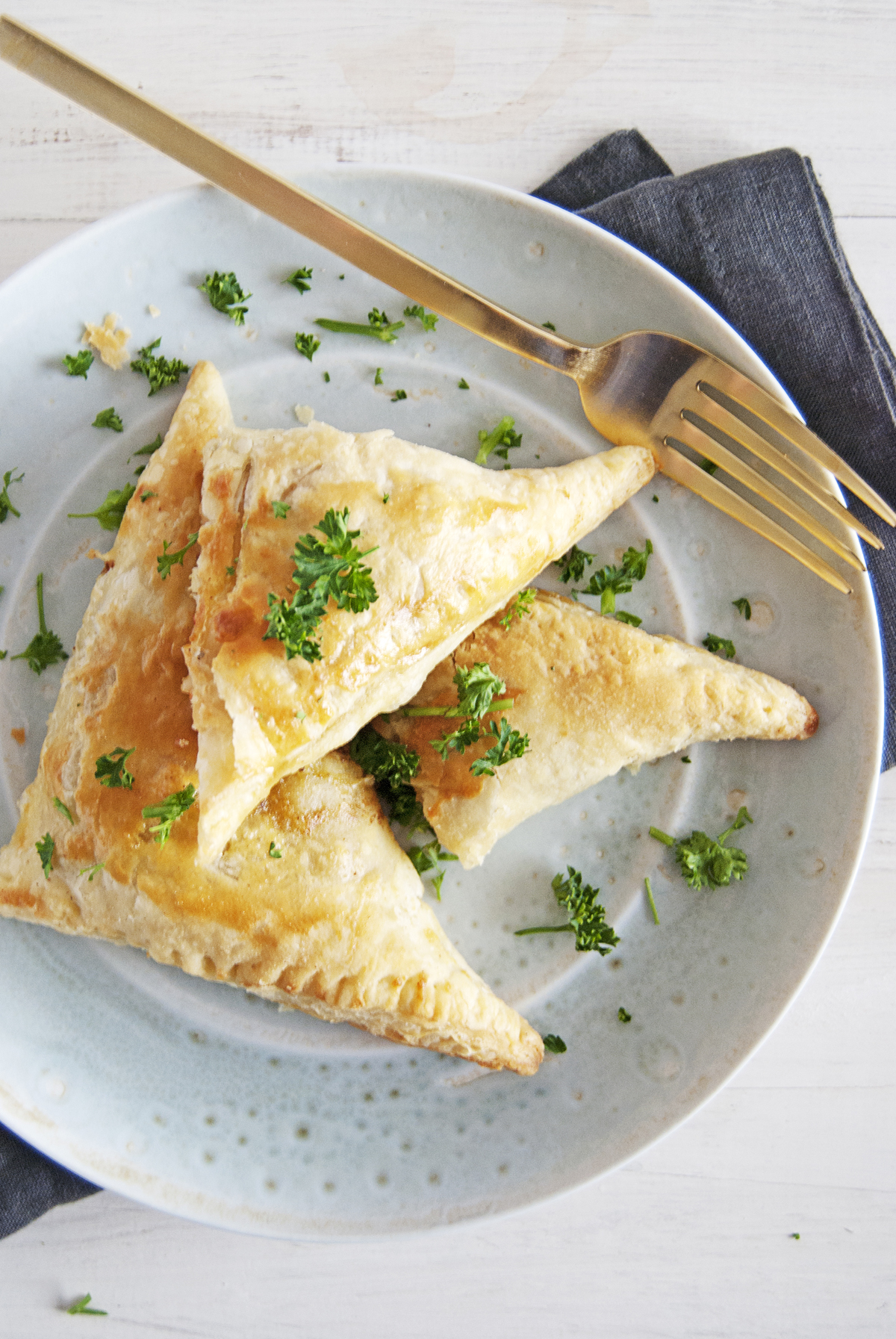 Recently I read a book called Provence, 1970 by Luke Barr. It tells the story of the famous chefs of that time period on their journey to start a revolution in American cooking: M.F.K. Fisher, Julia Child, James Beard, and Richard Olney to name a few. Barr – the great-nephew of M.F.K. Fisher – used the journals and letters of Fisher and her companions to craft this well-written book that reads like a beautiful memoir. It paints a picture of not only a stunning French countryside, but also the story of how French classical cooking was adapted in order to cultivate a new American cuisine. Pioneered by Julia Child, this revolution eventually shaped the kitchens and cooking styles of at-home cooks around the world.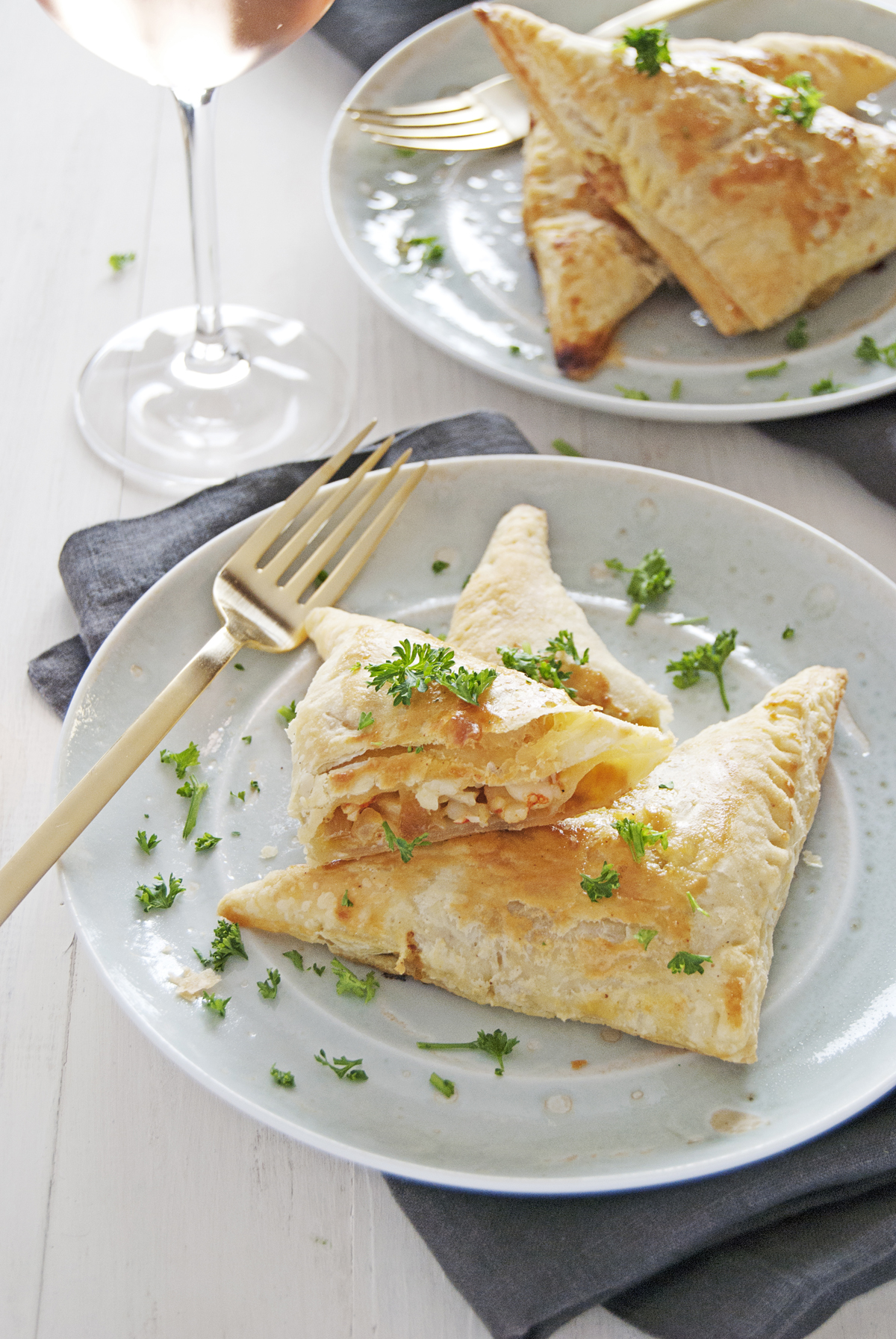 This book was eye-opening – I could barely put it down! I'm often interested in learning more about history (especially food history, of course!) but many books can be dry. Barr does a great job of crafting a story that keeps you wondering what's around the next corner for Fisher and her friends. The book even includes copies of menus from dinner parties that this group had held. Even though the last morsel of these original meals was eaten long ago, I was eager to recreate some of the dishes – with a modern twist!
Related: Spicy Grilled Shrimp with Avocado Dipping Sauce
These shrimp puff pastries were inspired by one of the courses that Julia Child served to her companions when they came to visit her and her husband Paul at their cottage in Provence, in the winter of 1969-1970. I stuffed store-bought puff pastry sheets with a mixture of shrimp, apple and onion, fused together in a glorious creamy curry sauce. My mouth is watering just remembering the taste of biting into one of these piping hot pastries! A little egg wash on top, a couple slits of the puff pastry with a knife, and they are ready to be baked in the oven. Serve with a light salad on the side and this shrimp puff pastry meal can carry you from late summer all the way through fall and into the winter with how tasty it is!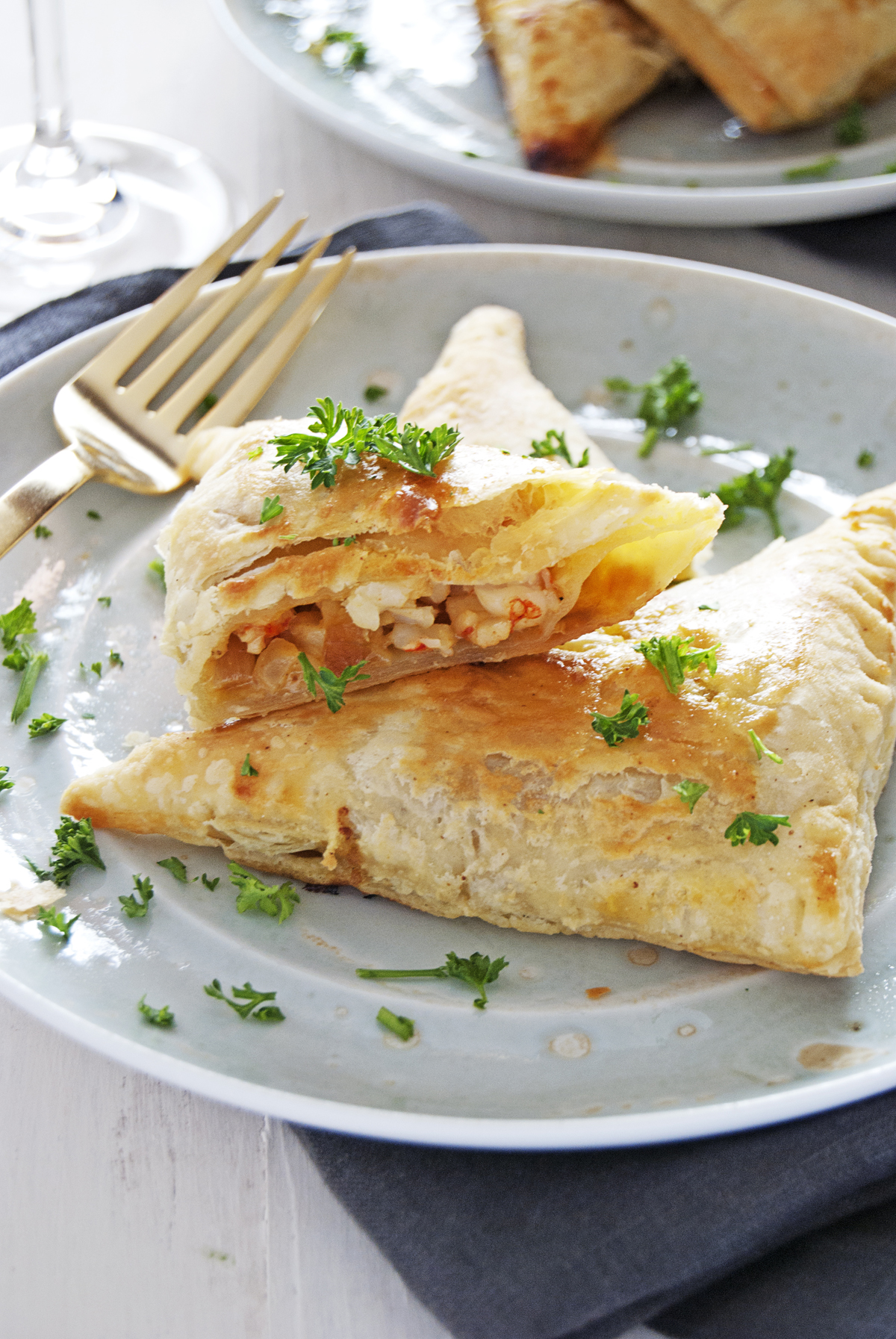 Now it's your turn: what is your favorite recent "foodie" find when it comes to literature? I'm always looking for new foodie books to try, recipe books included! Share your favorites with me below!