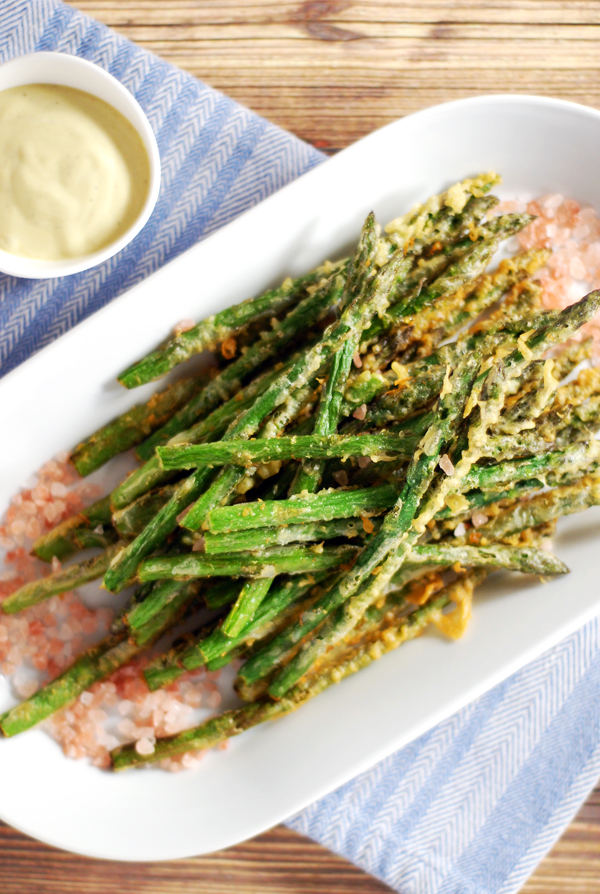 I am always having trouble finding good side dishes for my meals. It's a perpetual problem, which was part of the reason I compiled my 15 Mouthwatering Side Dishes from Across the Internet to share with you last spring! And I definitely think I have another winner (if I do say so myself!) with today's crispy battered asparagus paired with a deliciously tangy dipping sauce. These are quick to throw together, super delish, and actually pretty healthy. Healthy-ish. (What?! I know, right?)
This post may contain affiliate links. Please click here to read my full disclosure policy.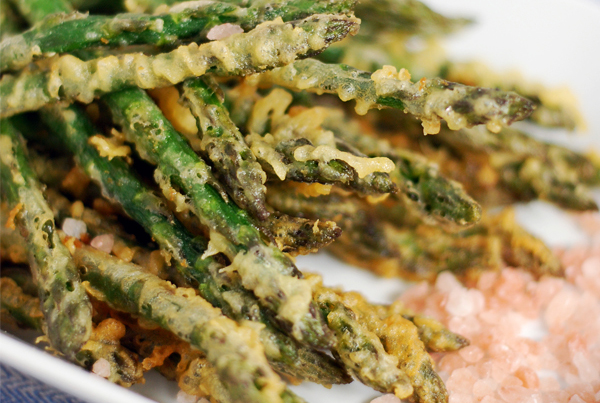 I'll be the first to admit that I'm not great at staying healthy on a regular basis. I mean, with all the delicious chocolate cakes and beurre blanc sauces in the world, it can be hard! Which is why I'm pretty excited about this recipe today. These asparagus were so simple!
The batter for these veggies is very thin, which means that the asparagus are only just lightly battered enough for them to fry up nice and crispy in the oil. I used vegetable oil in this recipe, which is admittedly not the healthiest oil for frying. However, you could go all out (for those of you who are still sticking with your New Years Diet!) and use canola oil, olive oil, or even coconut oil for your frying!
Related: The Health Benefits of Asparagus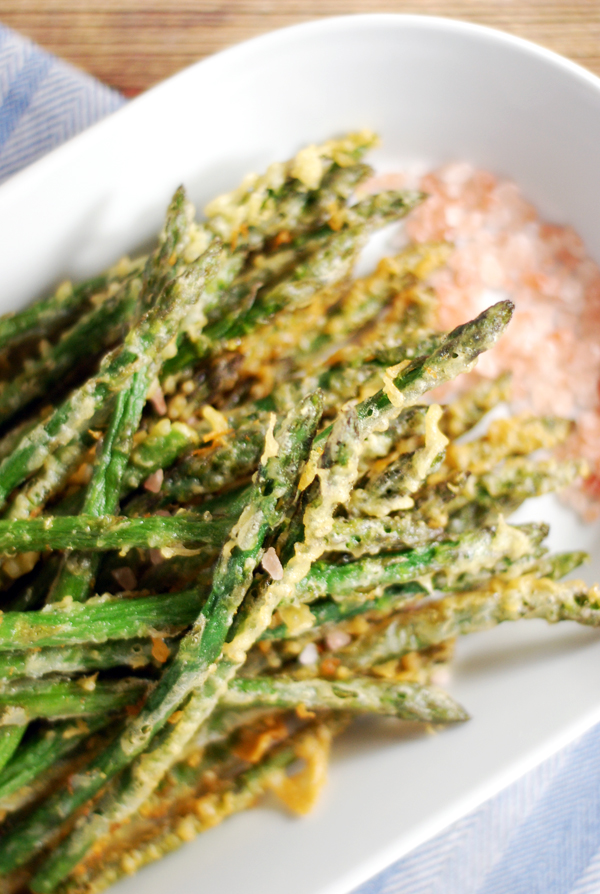 If deliciously battered veggies aren't enough, check out this dipping sauce. I wanted a sauce that was lighter and different from what we are all used to dipping veggies in. And like a sign from the culinary gods, when I opened our fridge to grab the mayonnaise, there was a container of Greek yogurt sitting right in front of it.
Bingo! The Greek yogurt gives a beautifully tangy note to this Dijon mustard-based dipping sauce, which I find refreshing. A few other ingredients such as white wine vinegar and olive oil round out the sauce.
Related: Asian-Style Oven Roasted Carrots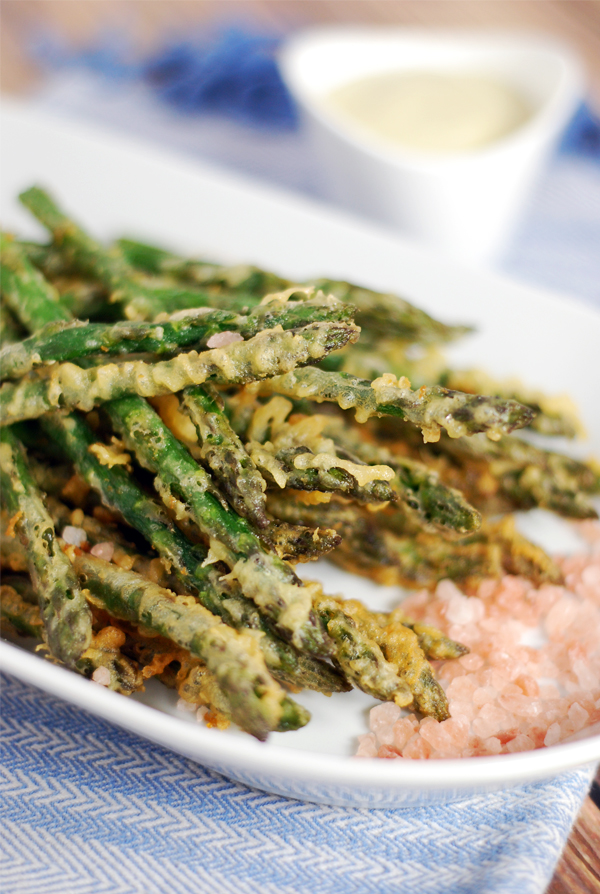 Now it's your turn: what is your favorite quick and easy side dish for your weeknight meals? Share with me by commenting below so I can expand my repertoire!