A creamy garlic chicken salad featuring roasted bell pepper and corn, crisp romaine, chicken, and a creamy garlic dressing.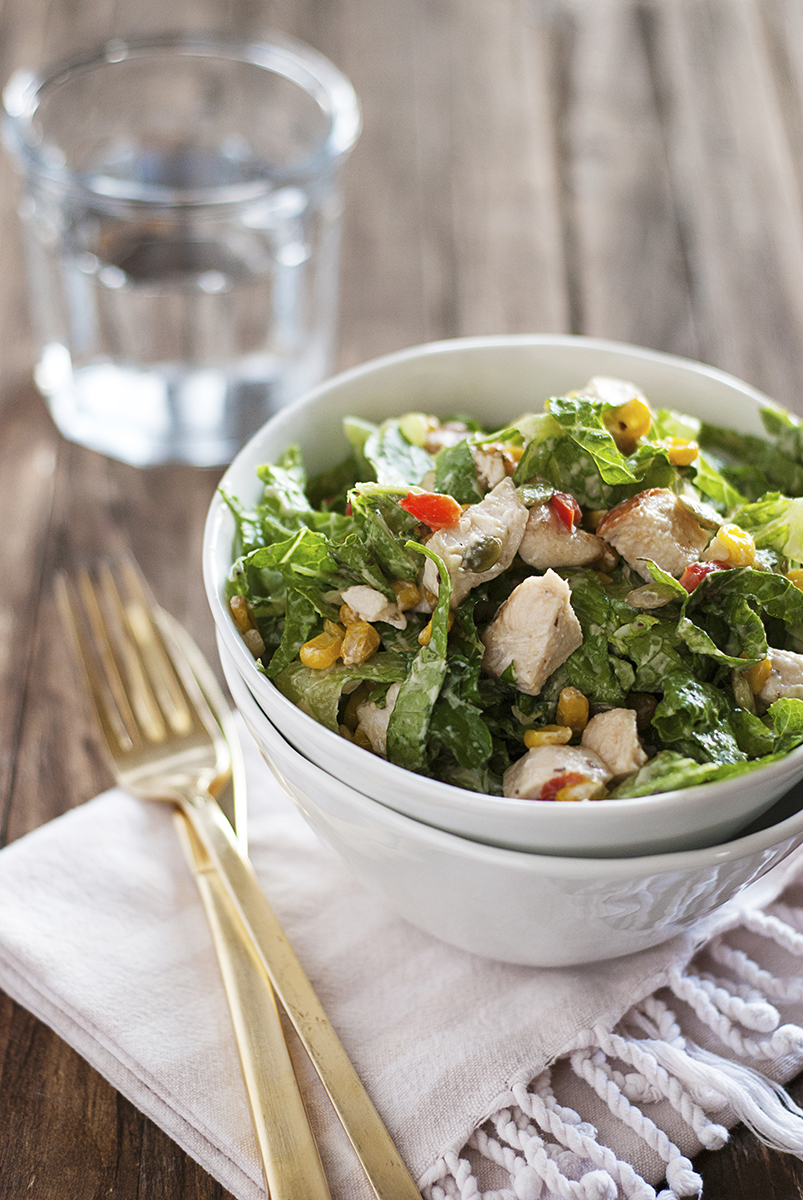 This post may contain affiliate links. Please click here to read my full disclosure policy.
I found it, you guys. Your new weeknight go-to salad! Salads like these are exactly what you need in life when things are just too busy and you're rushing home from work and don't really feel like cooking. You can even prep all these ingredients over the weekend and refrigerate them separately before throwing this salad together on a weeknight!
Related: Fresh Peach Salad with Goat Cheese and Crostini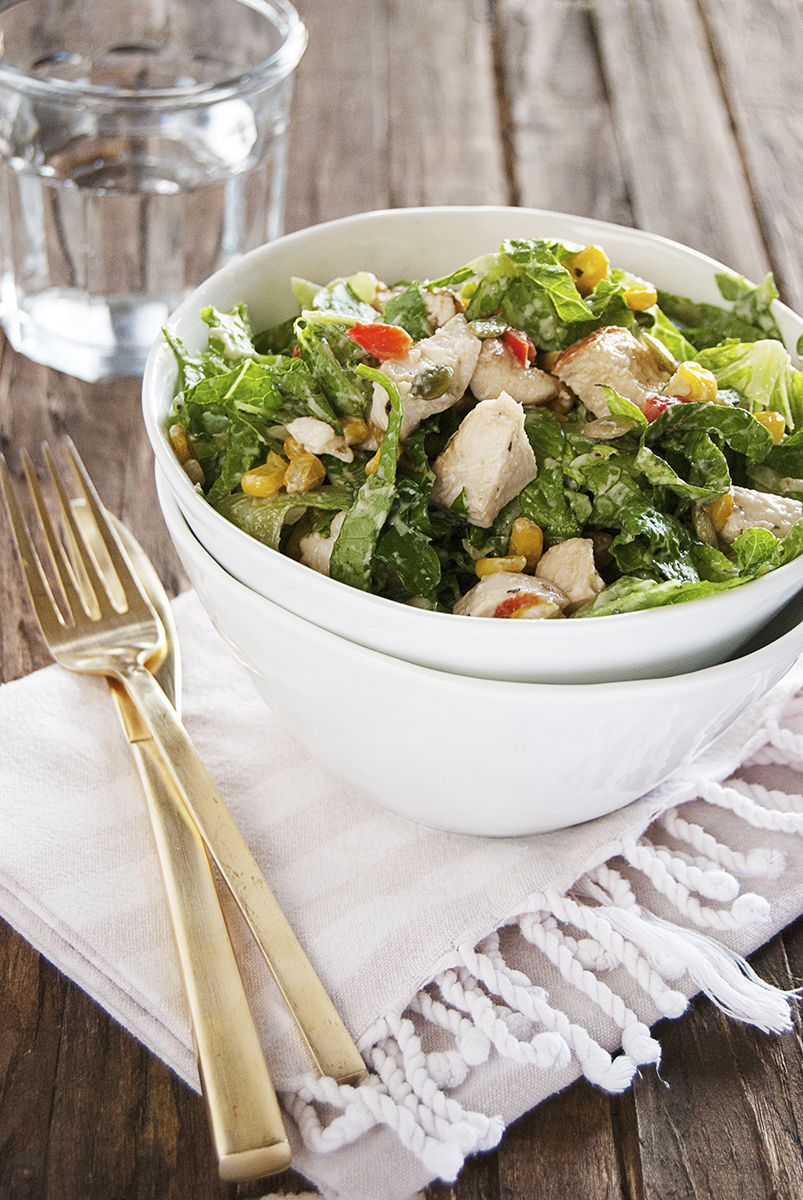 So first things first. I'm super obsessed with roasted garlic – it's so easy to do and adds such a great depth of flavor to any dish! It's super simple: peel some garlic cloves, put in an ovenproof dish, cover with tinfoil and roast until nice and tender. It's great in this salad dressing, but is just as tasty smeared over some crusty bread.
Related: Creamy Garlic Chicken Pasta
After you roast the garlic, it gets combined with a bunch of goodies like mayonnaise, Greek yogurt, honey, parm, lemon and lots of spices. Once the dressing is prepared, it gets tossed with crisp romaine, crunchy roasted veggies, sautéed chicken breast, and my new favorite nut: pepitas!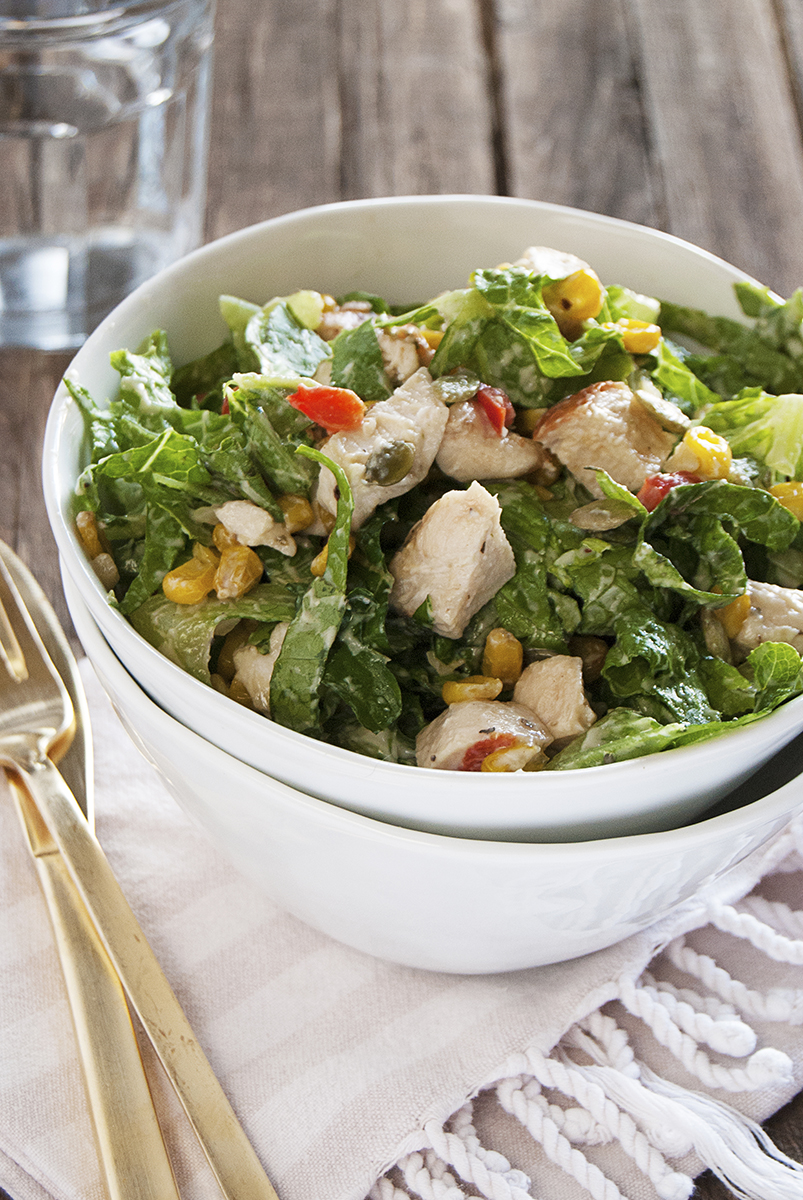 Now it's your turn: what is your go-to weeknight salad recipe? Share with me below!