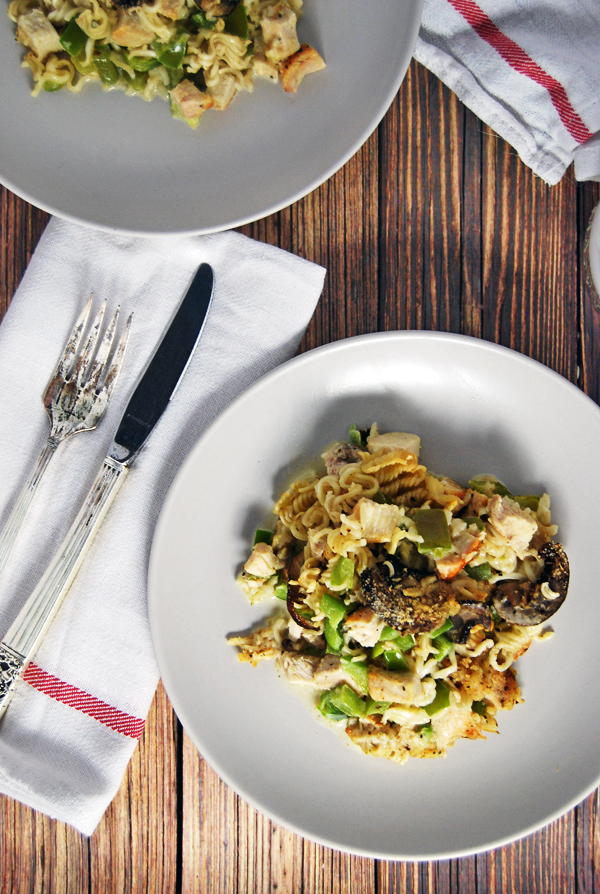 Easy weeknight dinners are key for those weeks when it feels like the work just doesn't end. My creamy chicken ramen casserole with green bell peppers and mushrooms is perfect for these nights, and it's ready in just 45 minutes!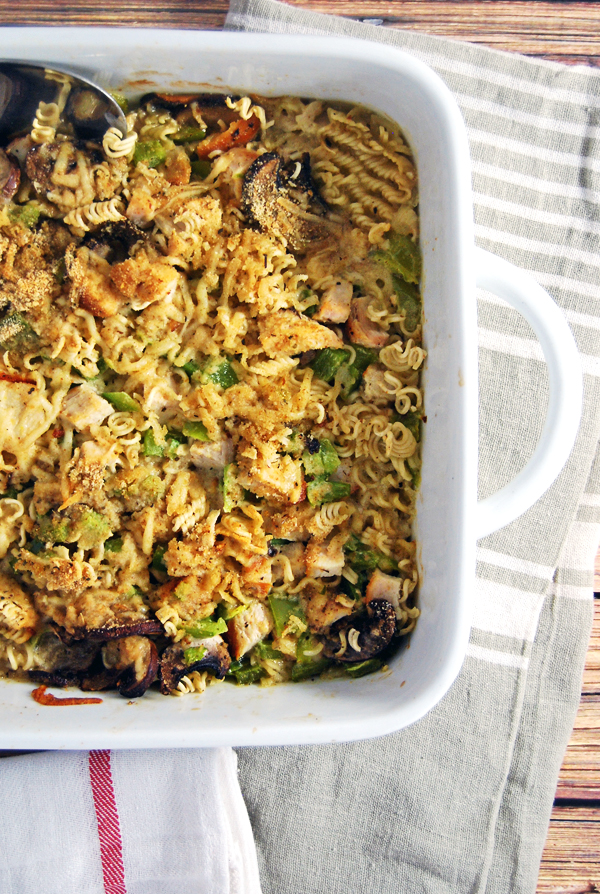 There is something about a delicious casserole that makes it the perfect dish for the winter. It is hearty and comforting, especially when it's dark outside by the time I get home from work and whipping up an elaborate dinner is the last thing I want to do!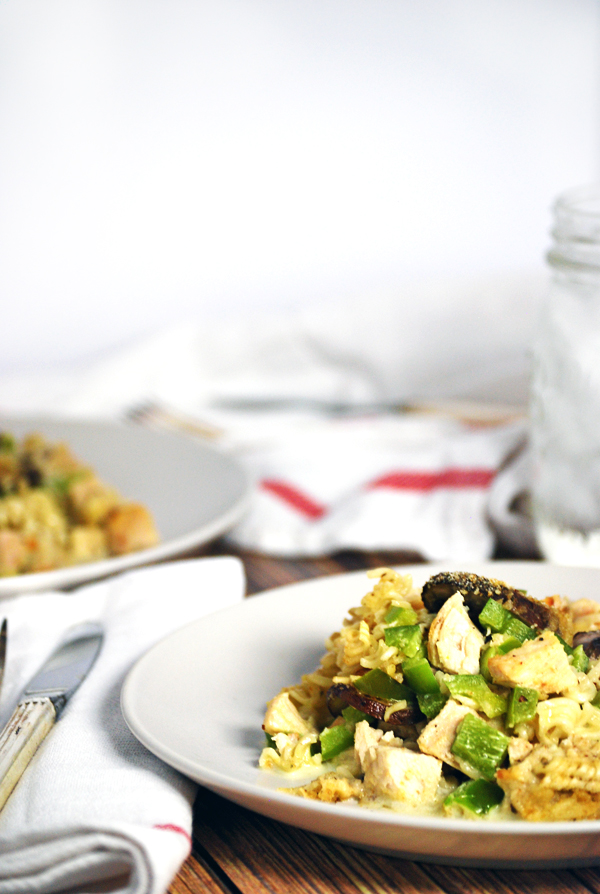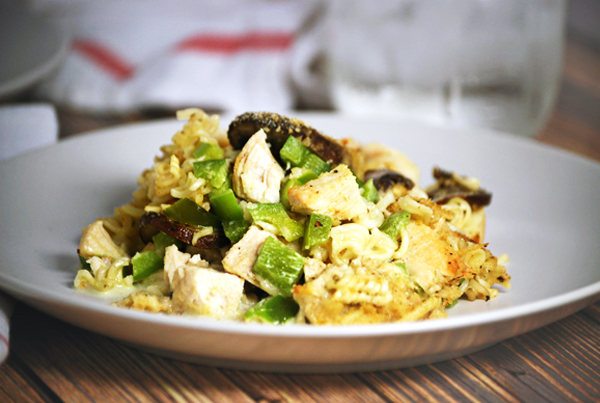 This casserole features an old college favorite: ramen! People turn their noses up at the mention of ramen, but it's one of the best comfort foods. It's sometimes all I want to eat when I'm sick, and it's definitely cured a college hangover or two. (Okay fine: it's also cured some real life late-20's hangovers also.) I love how versatile these noodles are, and by leaving out the flavoring packet you open up a world of possibilities for other toppings, sauces, and extras to add to the noodles, elevating a simple 25 cent pasta packet to a gourmet meal.
Related: Spicy Pork Chorizo Noodles with Kale and Egg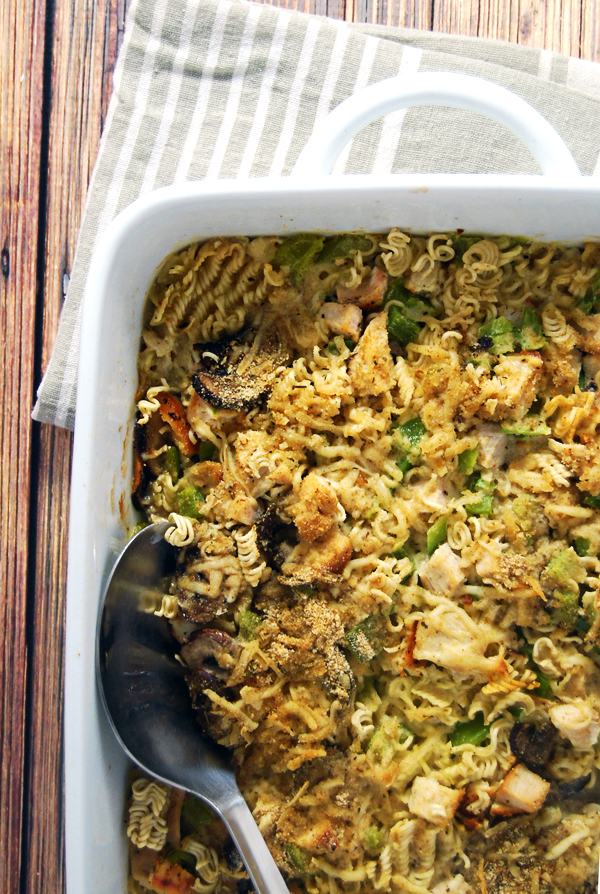 Paired with the ramen in this dish is chicken breast, green bell peppers and mushrooms. I finished the dish with a cream sauce made from heavy cream and chicken stock. The ramen casserole is topped with Italian bread crumbs and grated white cheddar cheese for an extra special finish!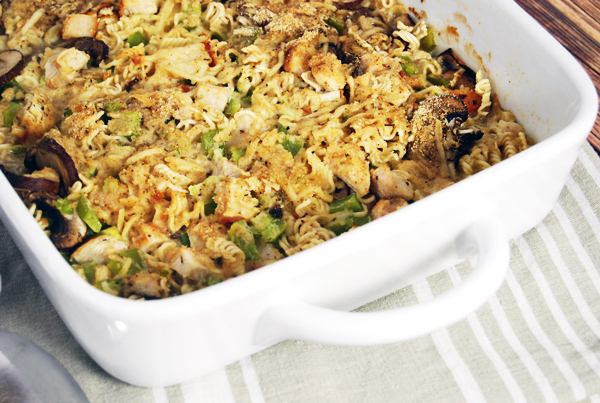 Now it's your turn: what is your favorite casserole dish? Share with me below so I can check it out, or if you cook your dish, take a photo and tag @thecharmingdetroiter on Instagram!
Also, check out another easy weeknight meal recipe with my Lemon Oregano Chicken Pasta with Sautéed Onions and Bell Peppers: