A quick arugula pesto couscous salad featuring Israeli couscous, fresh arugula pesto, toasted pepitas, and sun-dried tomatoes.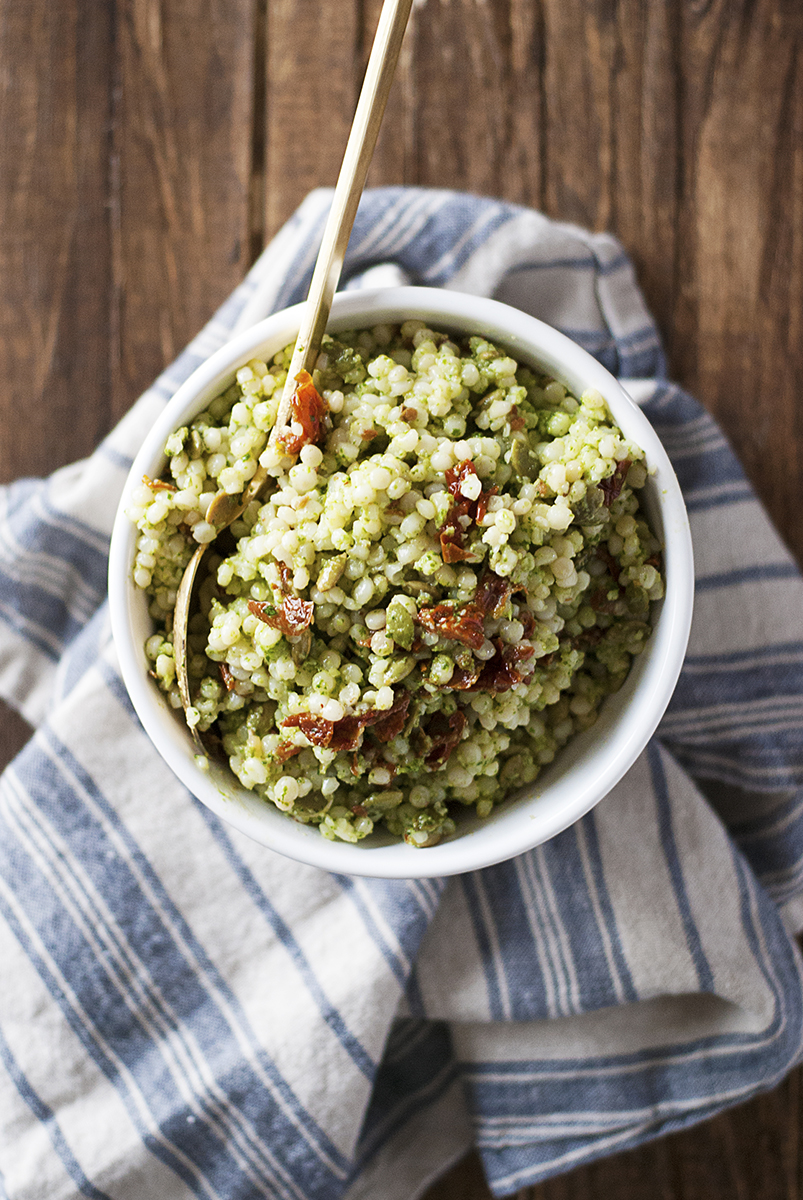 This post may contain affiliate links. Please click here to read my full disclosure policy.
My family skis.
For a large percentage of the population, that means nothing to them. But for those who participate in the wide world of winter sports that includes skiing and snowboarding, it totally means something. It means that no, we don't snowboard, and yes, we pack our bags and spend a ridiculous amount of money to ship our skis out west in the middle of the freezing cold winter to go skiing. As often as possible.
Related: 30 Minute Orzo Pasta Salad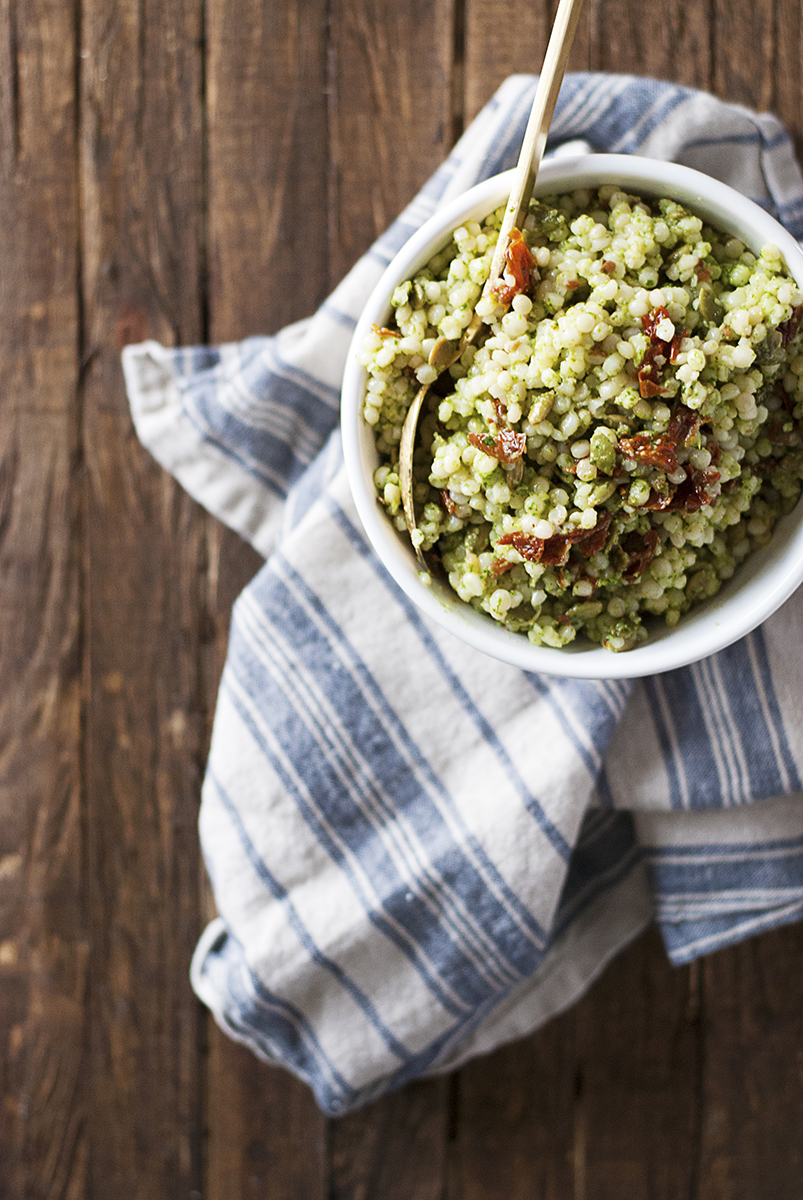 And so last February we made the trek to Park City, Utah for a week of slope-side fun with our family friends. There is something about Park City that I absolutely love. Maybe it's the beautiful snow that seems to fall conveniently during every trip, piling up so high that we risked not getting out of the valley we were in at Alta one day. Maybe it's the company of all my close family and friends, gathered around a bottle of wine with great conversation. Maybe it's all the quirky shops you find and friendly people you meet on Main Street.
It's probably all of those things, but it's also definitely all the outstanding meals we seemed to have, everywhere in town and on the mountain. Like honey-roasted duck enchiladas with white bean relish and poblano verde sauce from Chimayo. Or Japanese Wagyu beef hot rock from Shabu. Or quinoa salad with basil pesto and sunflower seeds from the Glitretind at Deer Valley's Stein Eriksen Lodge.
Related: Toasted Pearl Couscous Salad with Lemon Dijon Vinaigrette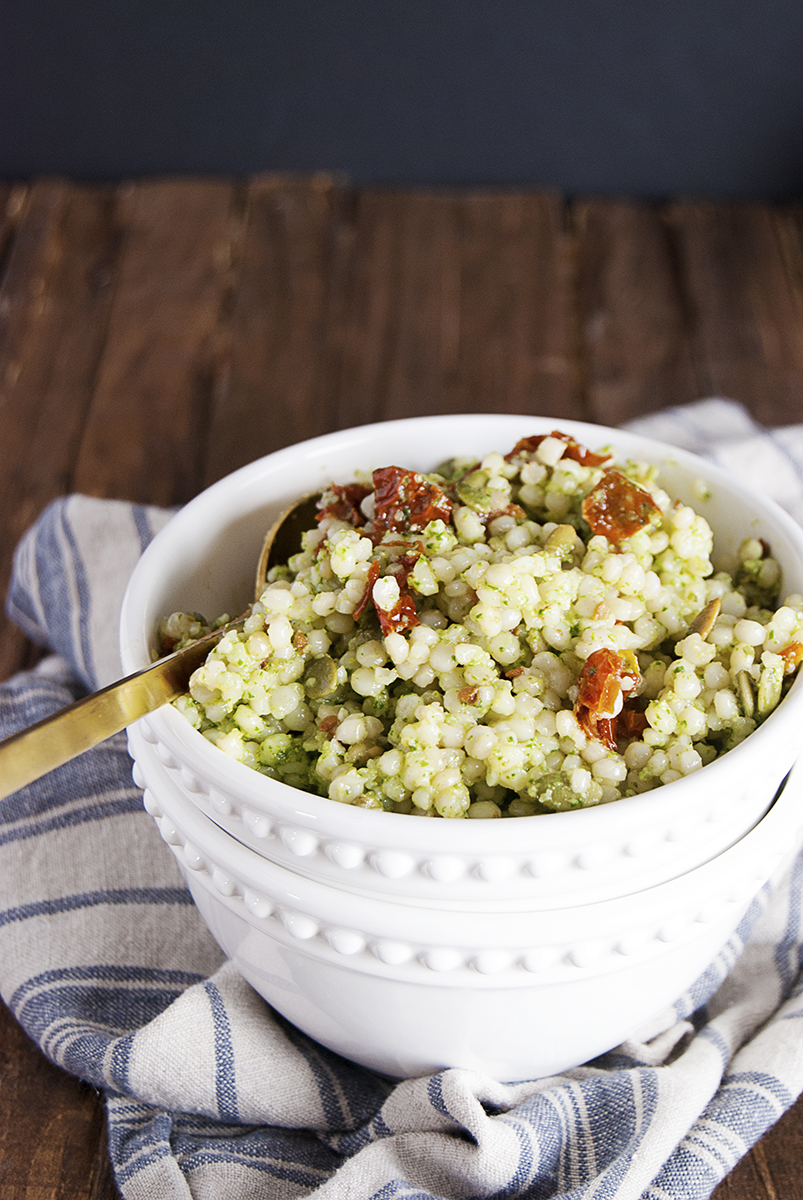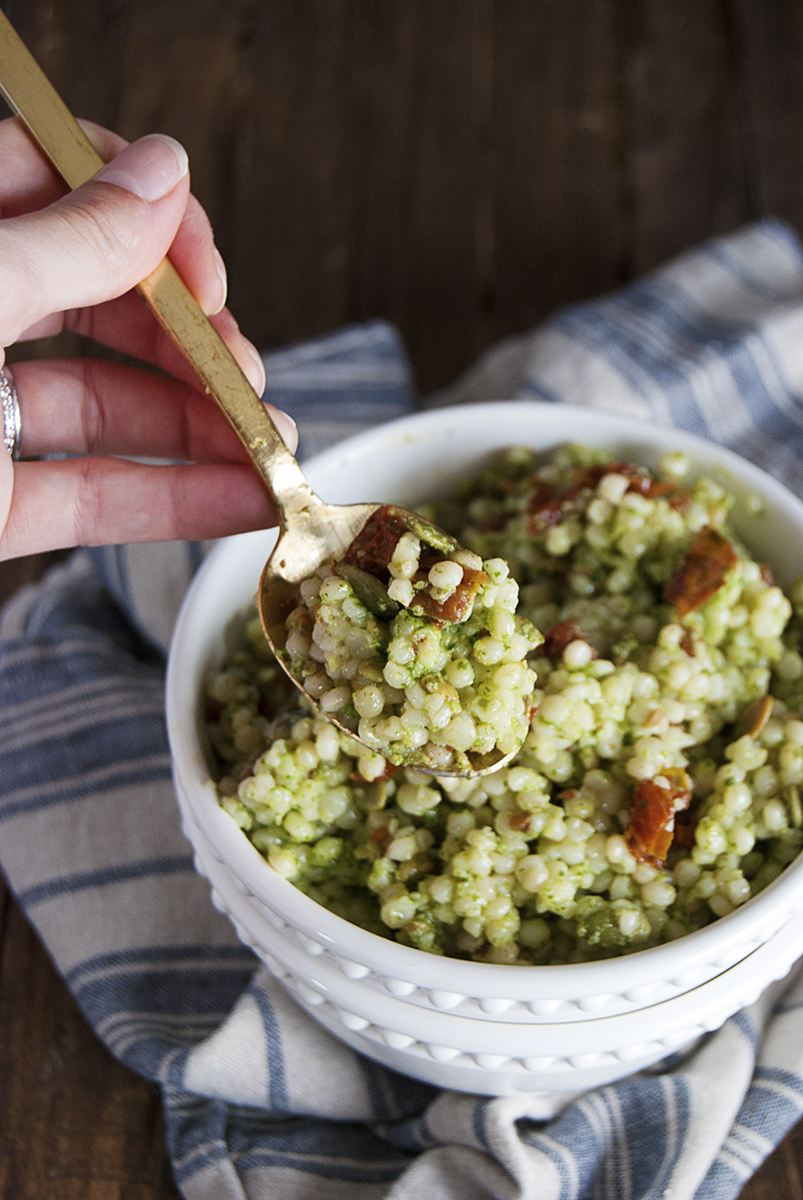 That quinoa salad was one of the tastiest restaurant side dishes I'd had in quite a while, and I just had to recreate it at home! I opted to switch out the quinoa for Israeli couscous, however, to give the dish a heartier base. I also wanted to add a little bit of a bite by using arugula pesto instead of basil pesto. Toasted pepitas add crunch, while the sun-dried tomatoes add a nice tartness to the dish.
Related: Israeli Couscous Salad with Carrot and Lemon Oregano Vinaigrette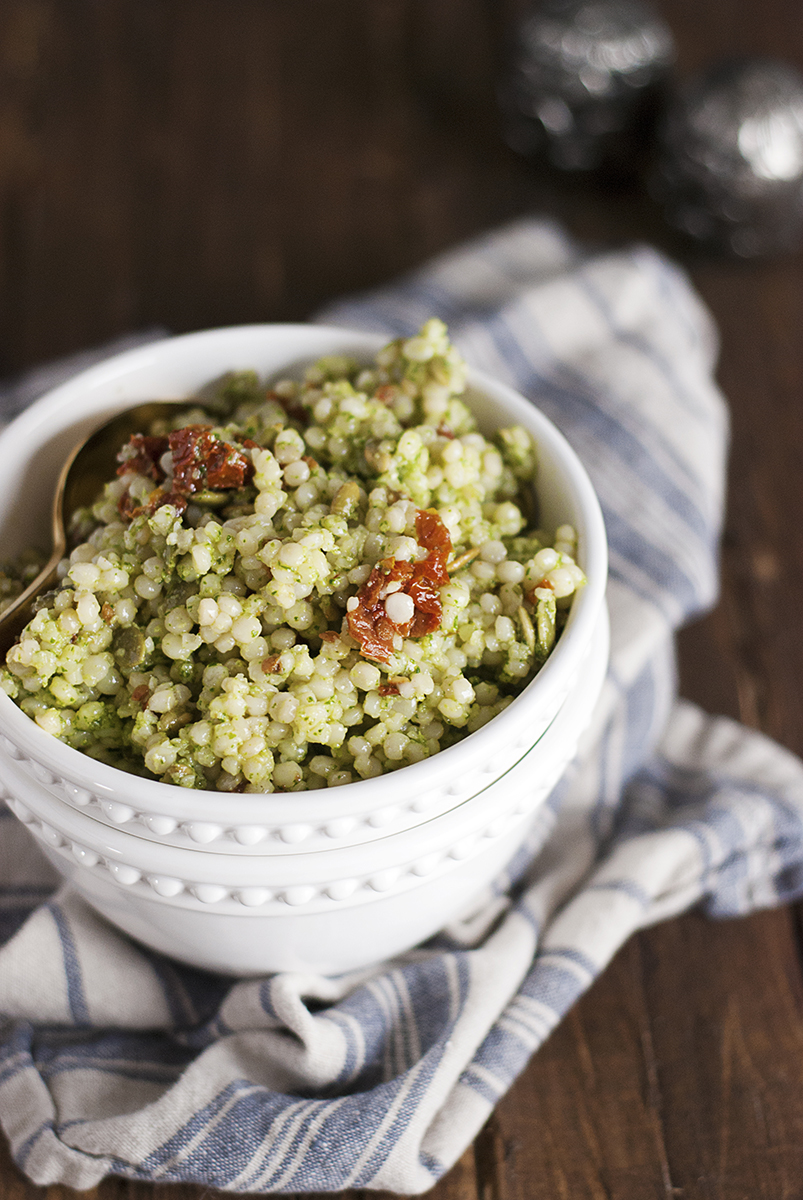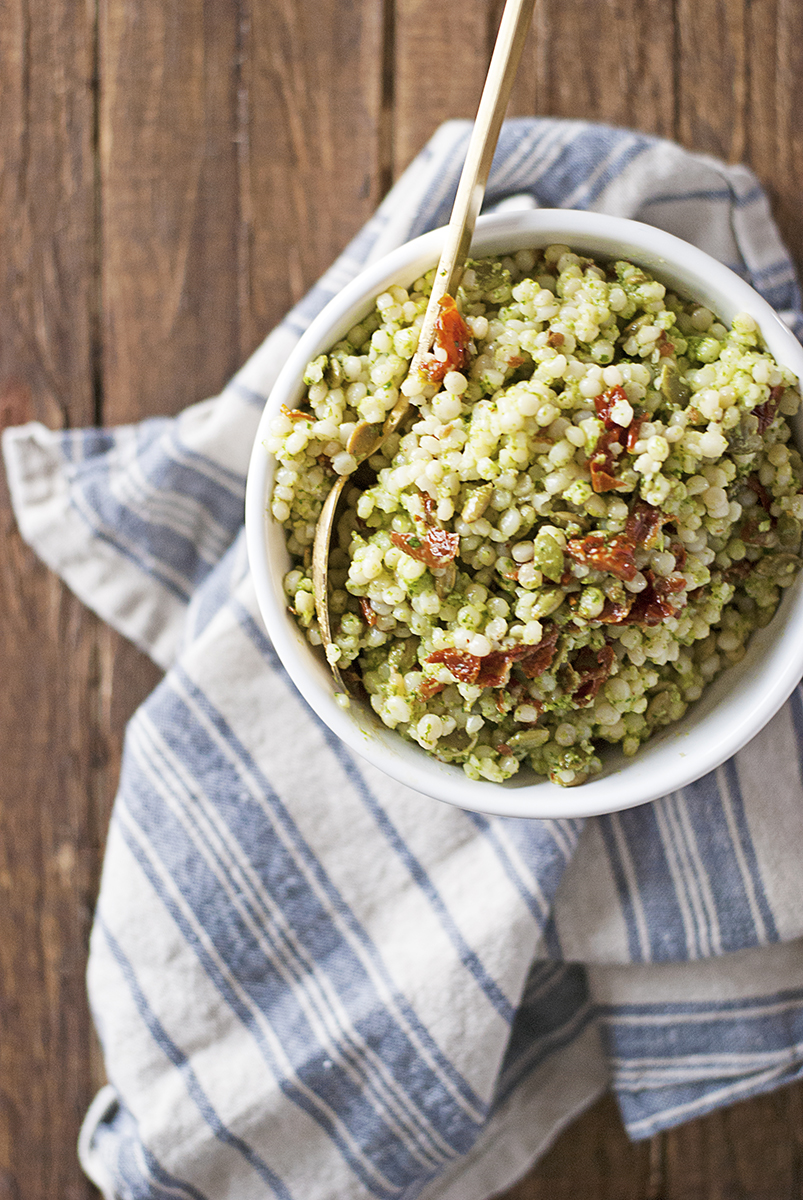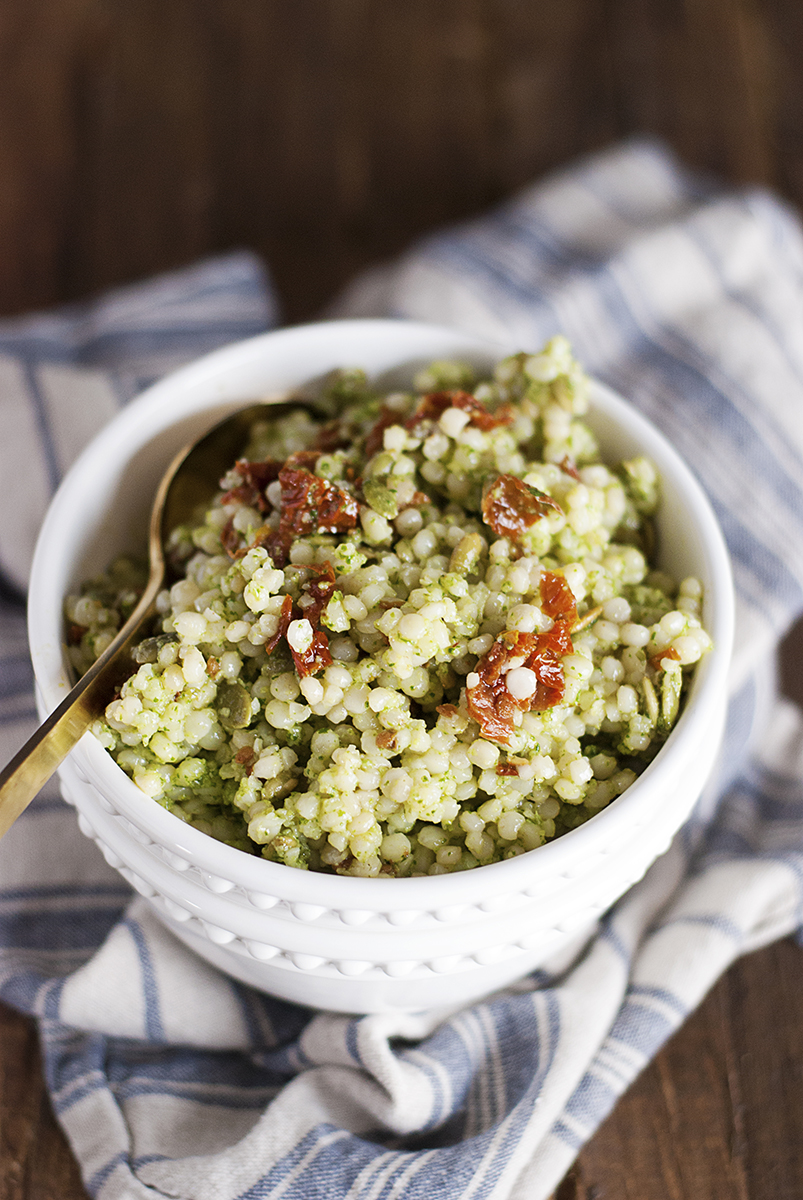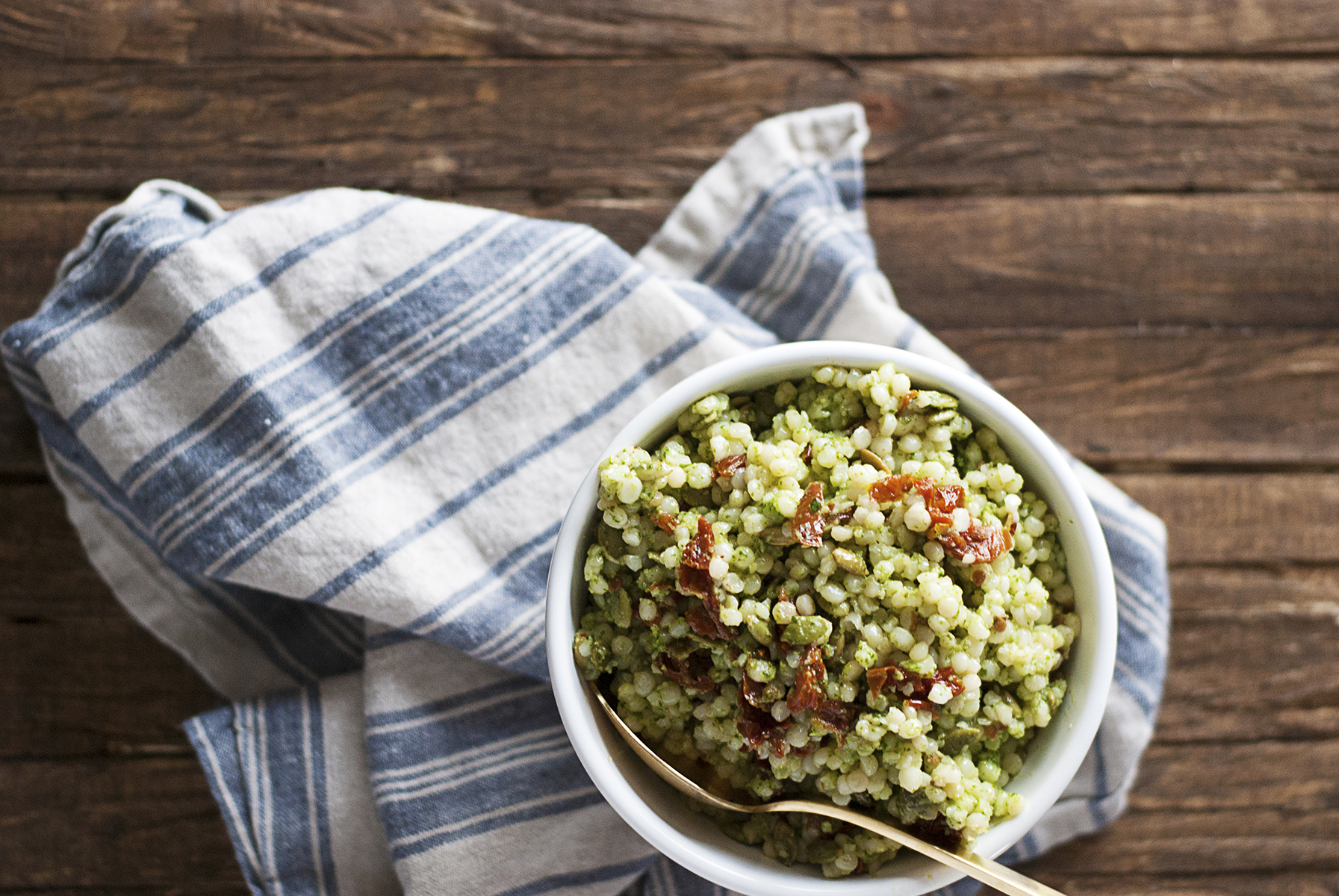 Now it's your turn: what is your favorite restaurant side dish? Share with me by commenting below!