Um, I'm not sure how this happened to a coffee addict like myself, but I totally missed the boat on the whole "coffee ice cream" thing. I know, right? Unacceptable. Well don't worry, I'm on the boat now. In fact, I'm the driver! 🙂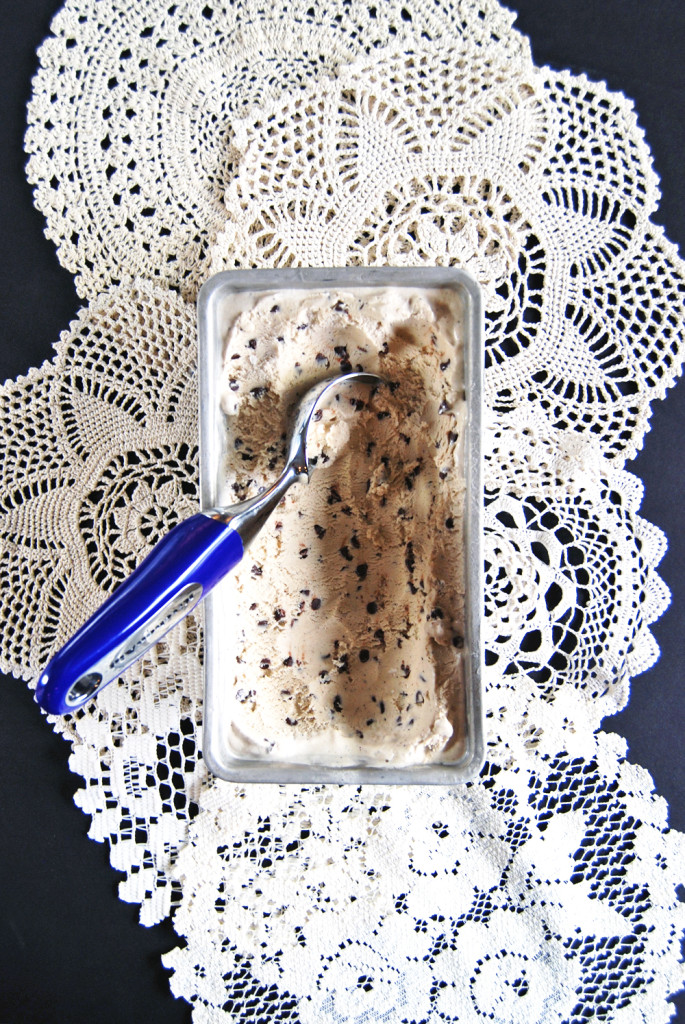 When did I finally have this incredibly luscious and caffeine-laden concoction? Why, at Beck's, a quaint little ice cream shop in Lexington, MI. They also happen to make a killer breakfast sandwich, but that is a topic for another day. (And my extreme love for all things breakfast practically guarantees that it will be a topic for another day.)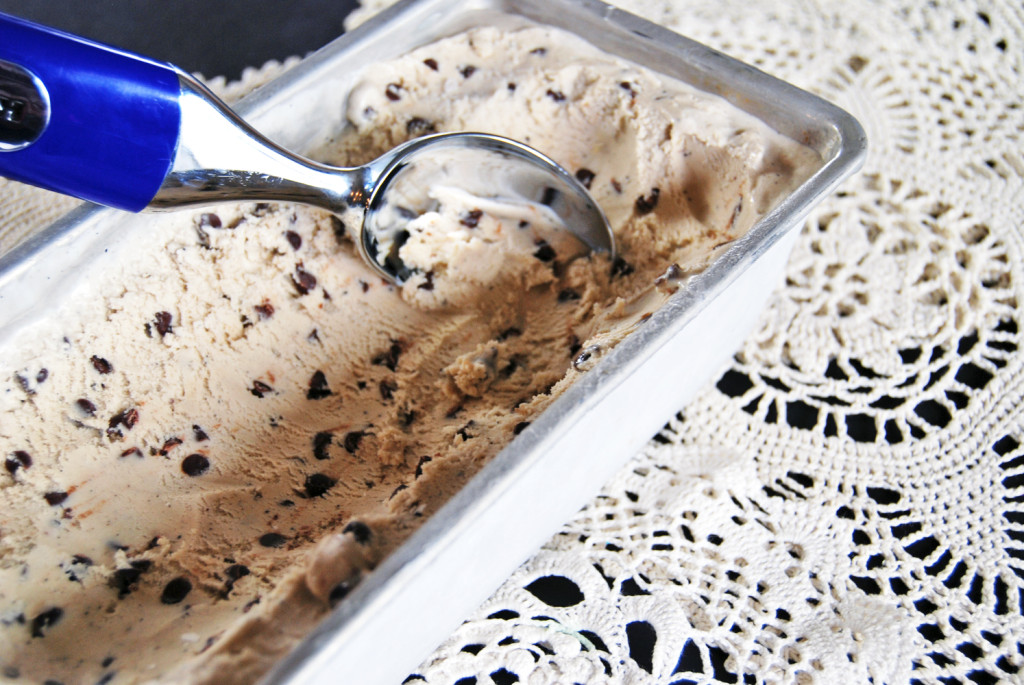 But I couldn't just stop at coffee ice cream, oh no. What to add to complement a rich flavor such as coffee? Chocolate. Duh!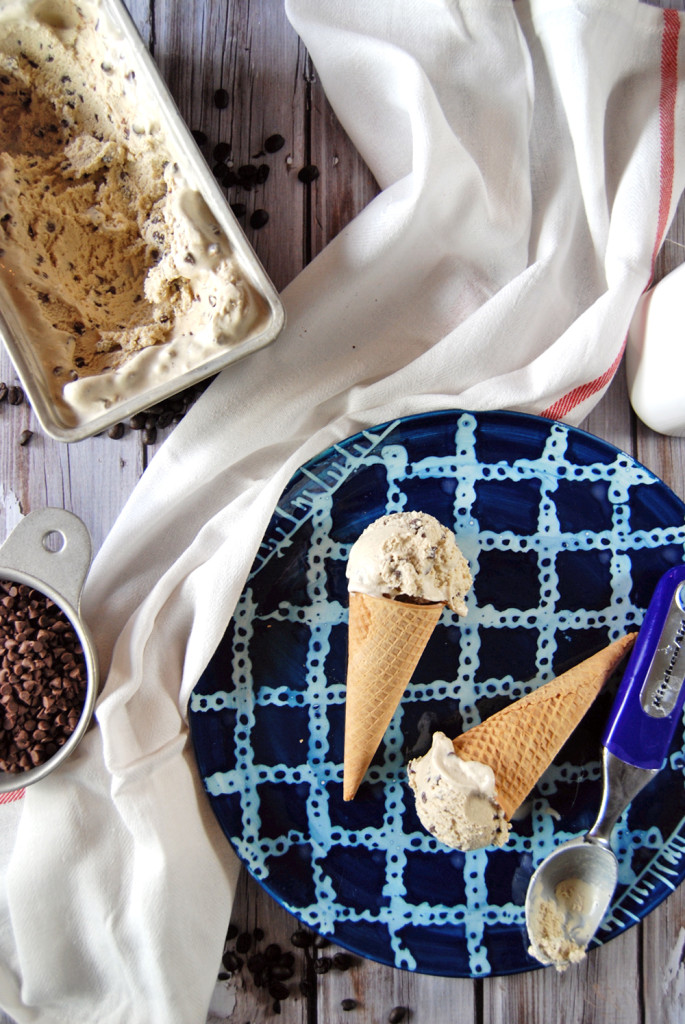 This ice cream is deliciously creamy, and the sweetness of the chocolate and coconut balances out nicely with the bold coffee flavors. I would recommend using your usual favorite coffee beans for this recipe, while keeping in mind that a darker bold roast will create a better coffee-ish flavor.
As a side note, I may or may not have spilled an entire can of coconut milk on the floor during the creation of this recipe. And by "may or may not", I mean that the entire ten minutes that my milk/sugar/coffee mixture was steeping was the same ten minutes I spent wiping coconut milk off my cabinets and floor. Cooking is such fun stuff, sometimes, isn't it?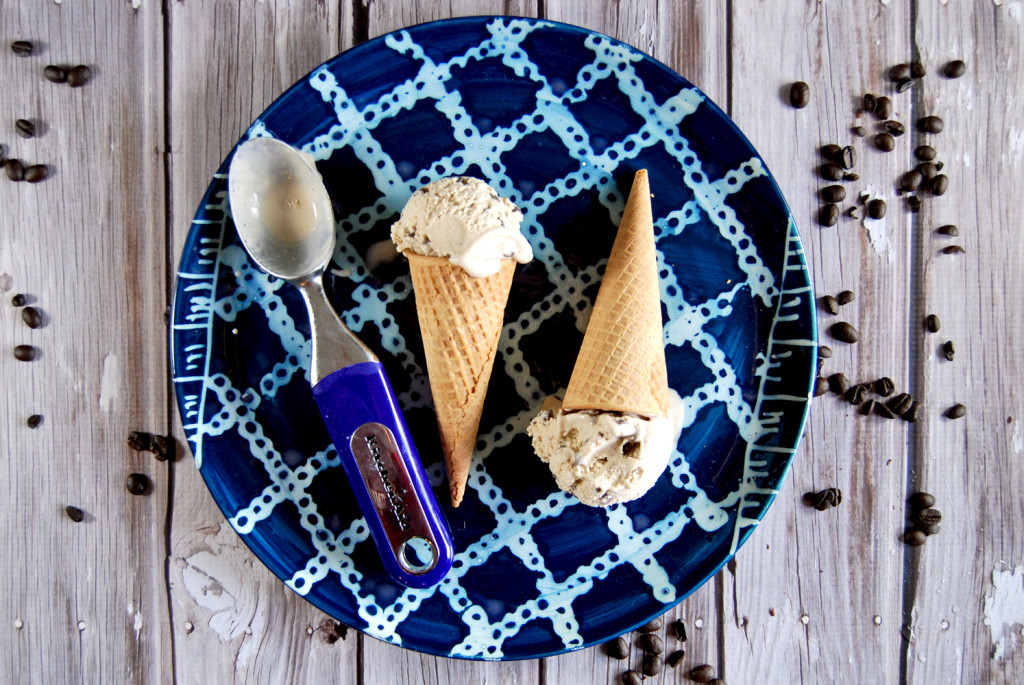 Let me know in the comments below if you make this recipe, or tag #thecharmingdetroiter on Instagram!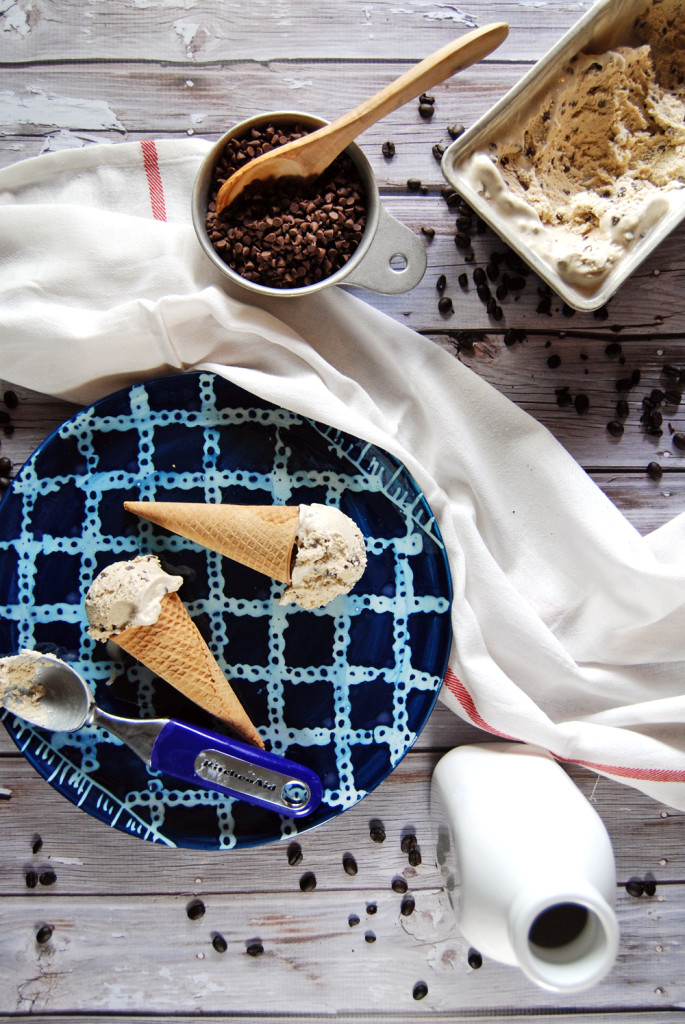 Don't miss a single ice cream recipe! Join the email list here:
[optin-cat id="1965″]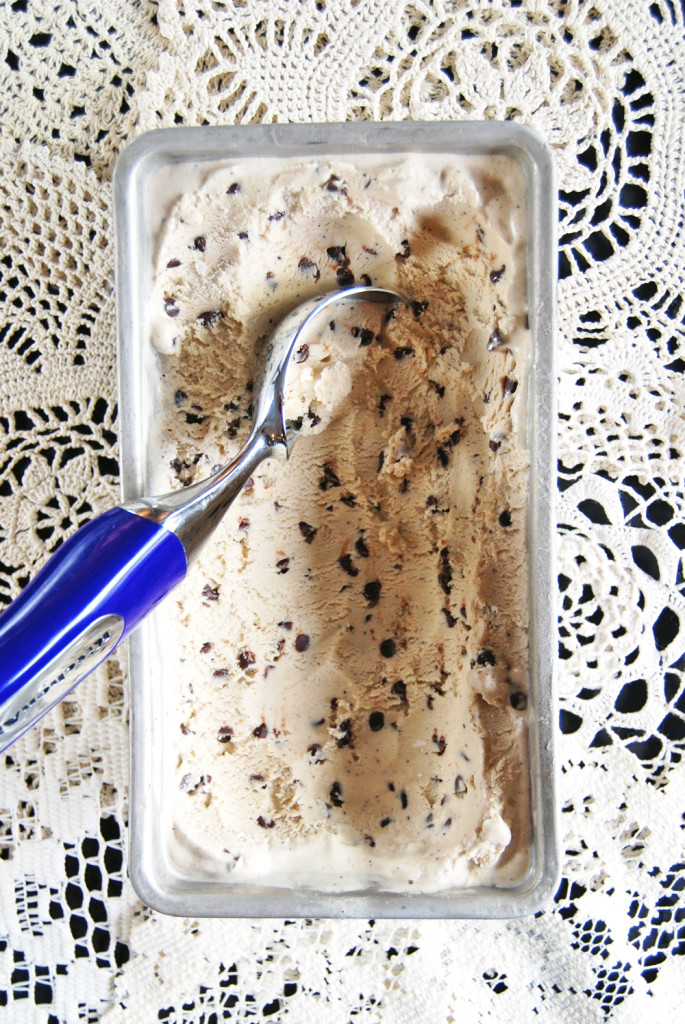 Related posts: