Boy have I got a treat for you guys today! Mexican lovers rejoice: chorizo and sweet potato enchiladas!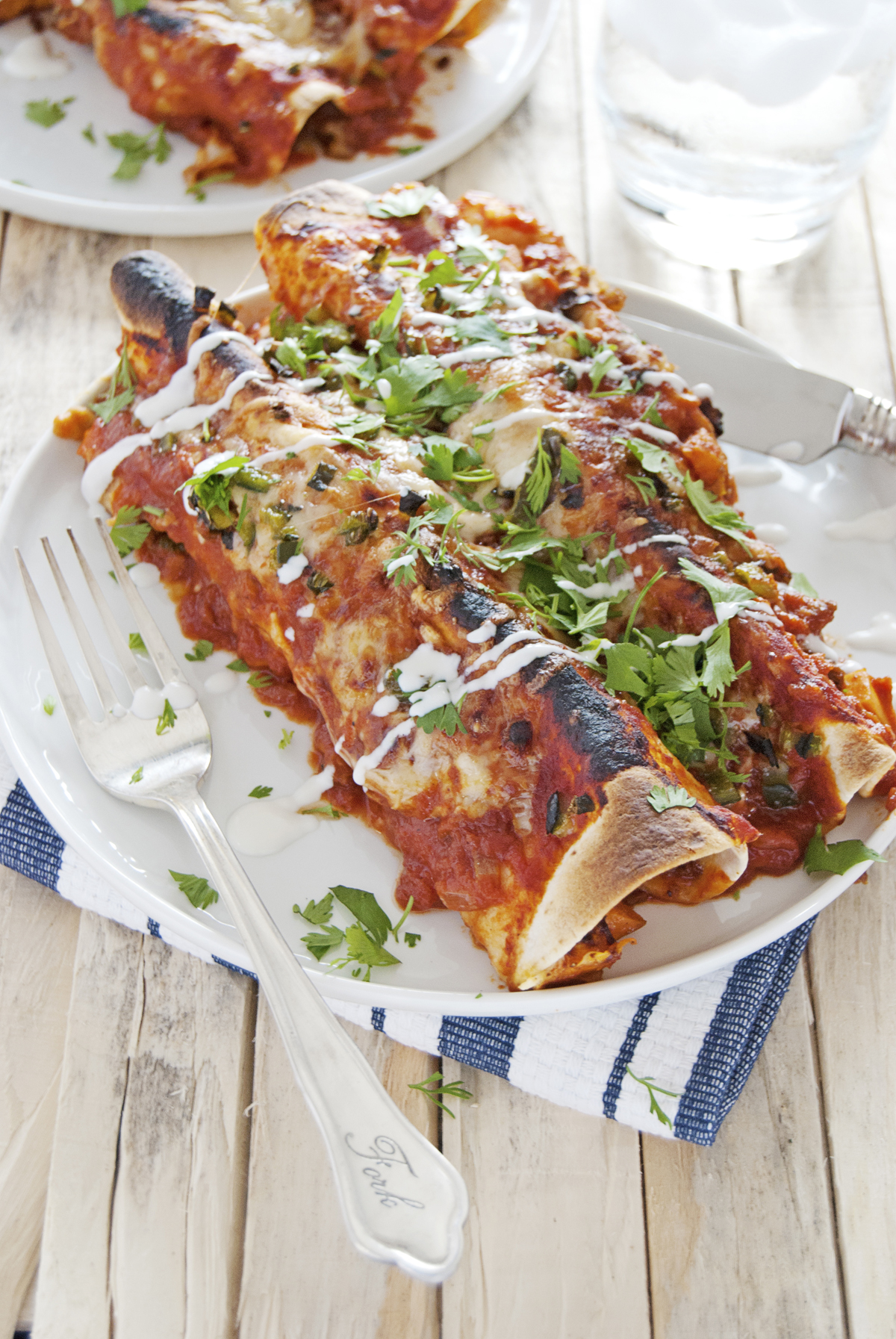 This post may contain affiliate links. Please click here to read my full disclosure policy.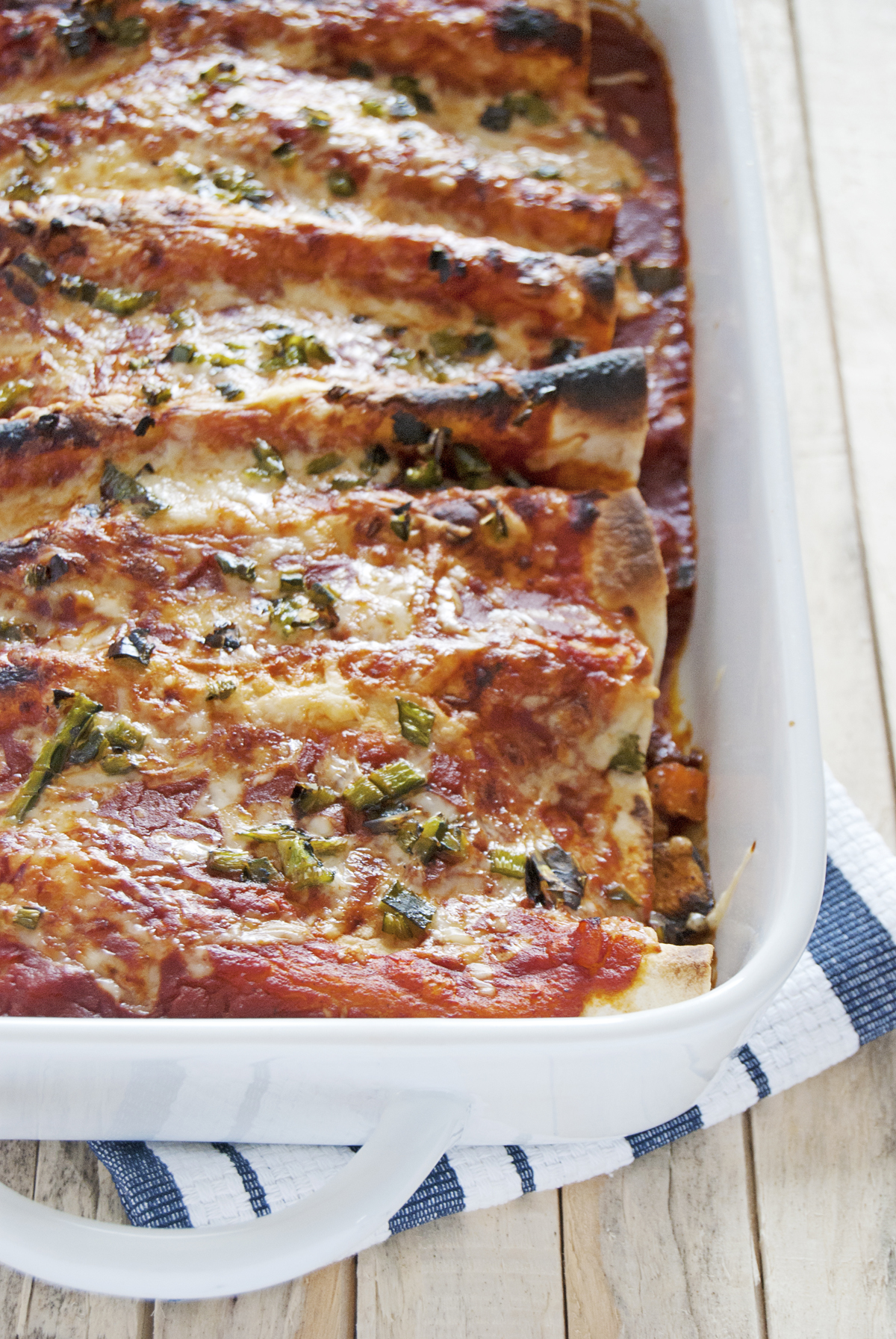 Okay so we have an unhealthy Mexican addiction in our house. Like an "every-Thursday-is-Mexican-night-regardless-of-anything-else" kind of addiction. But when you've got beautiful fresh ingredients and a love of all things put inside a tortilla, what else is there to make but tacos, burritos, or enchiladas, amiright?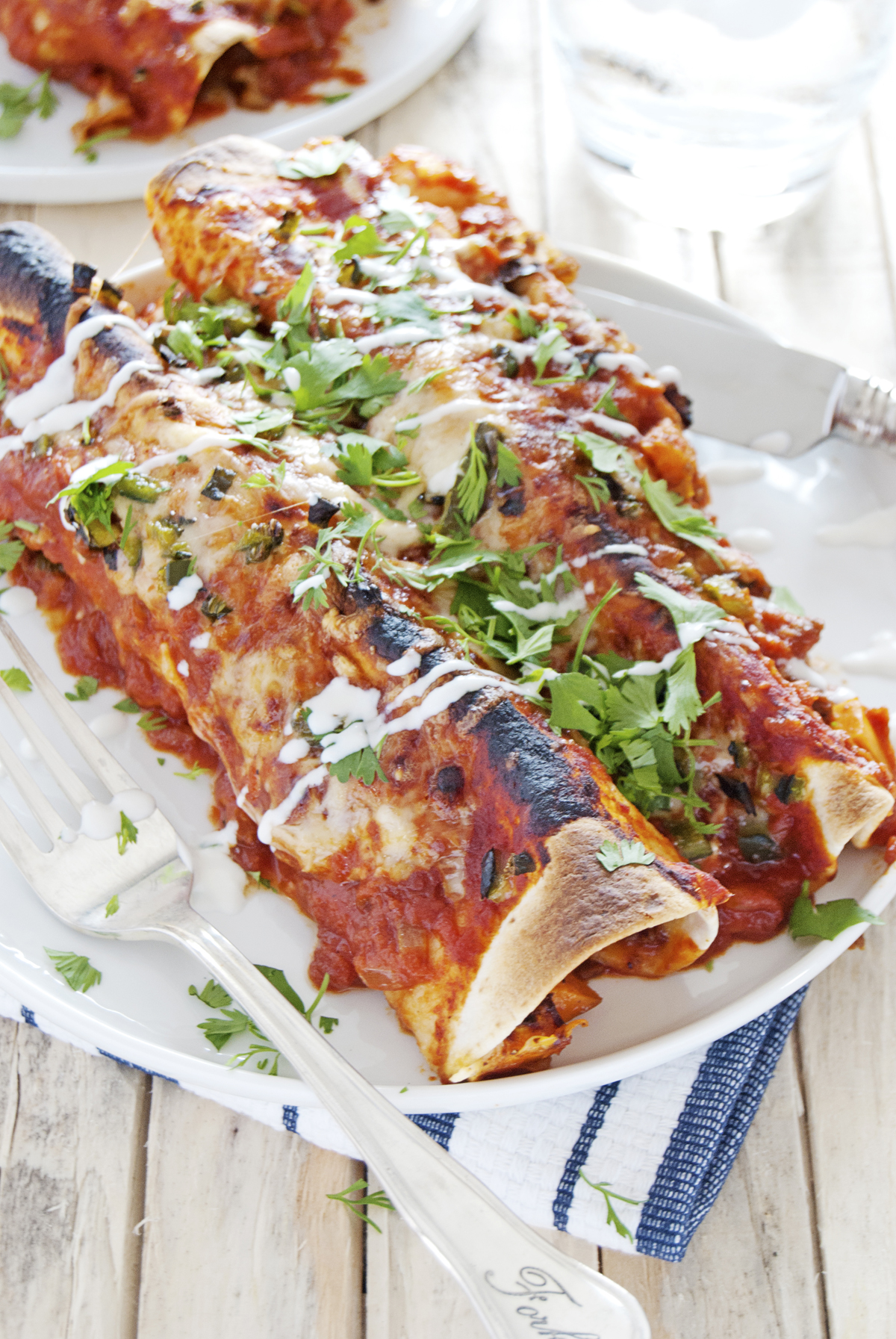 Today I'm making my chorizo and sweet potato enchiladas. These bad boys are loaded with flavor and topped with all the goodies that we all love on our Mexican food! I start by roasting these sweet potato cubes in the oven with a tasty medley of red chili powder, cumin, garlic powder, and coriander until they're nice and crispy. After the chorizo is cooked, the two get tossed together with some fontina cheese and stuffed into lots of tortillas before being covered in a tasty homemade red enchilada sauce. You seriously won't ever want to buy that canned stuff again – this is where it's at, people! The dish is finished with extra fontina and roasted poblano peppers before being baked in the oven.
Related: Slow Cooker Asian Chicken Tacos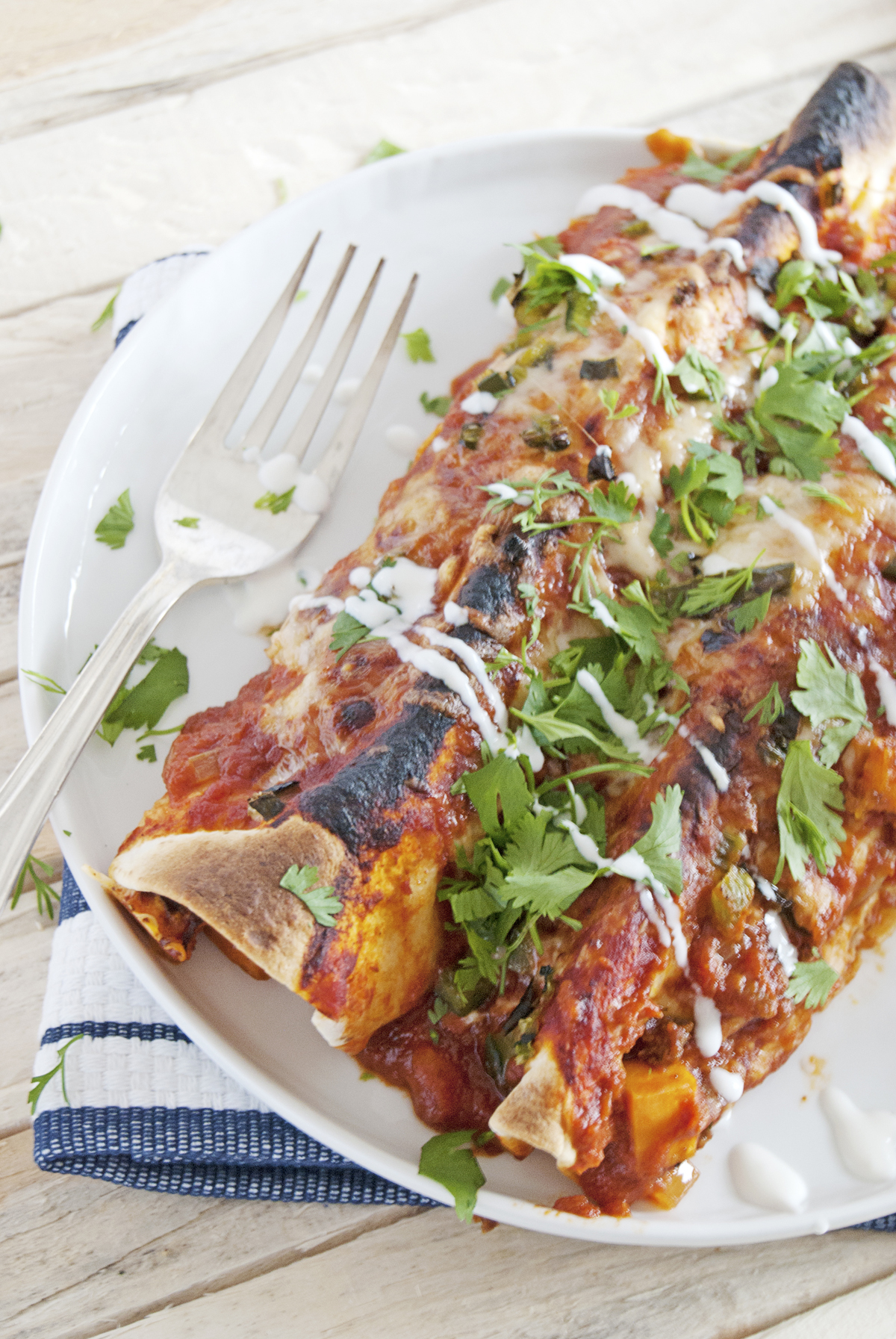 These get smothered with homemade sour cream and fresh cilantro when they come out of the oven and are ready to be served and get in your belly!
Related: Mini Crockpot Chicken Enchiladas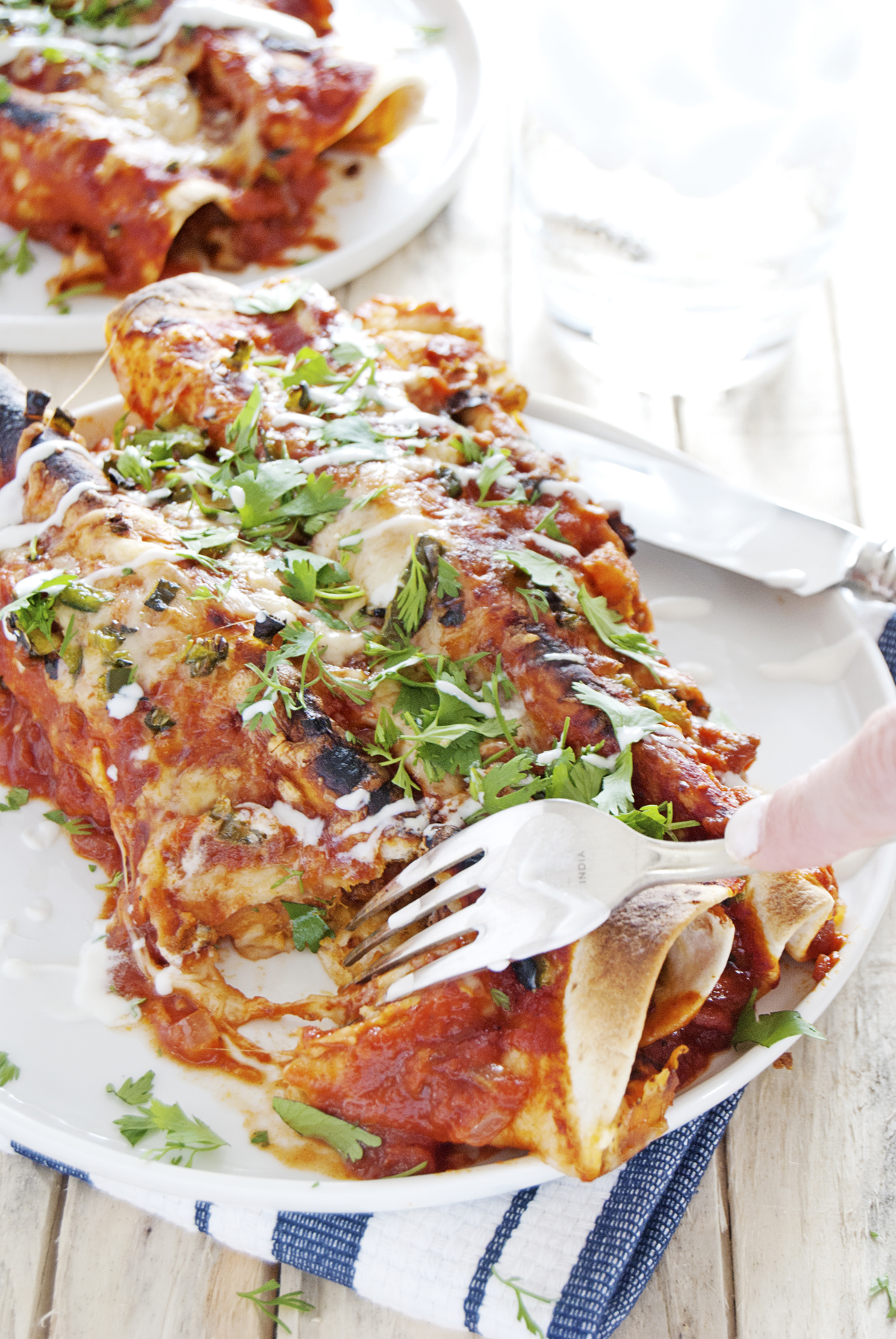 Now it's your turn: what is your favorite kind of enchilada? Share with me by commenting below!